What to draw when you don't know what to draw? Go outside, look around yourself and draw something. Look at the mirror and draw yourself. See outside the window and draw the view you seeing. Or draw your room where you are sitting.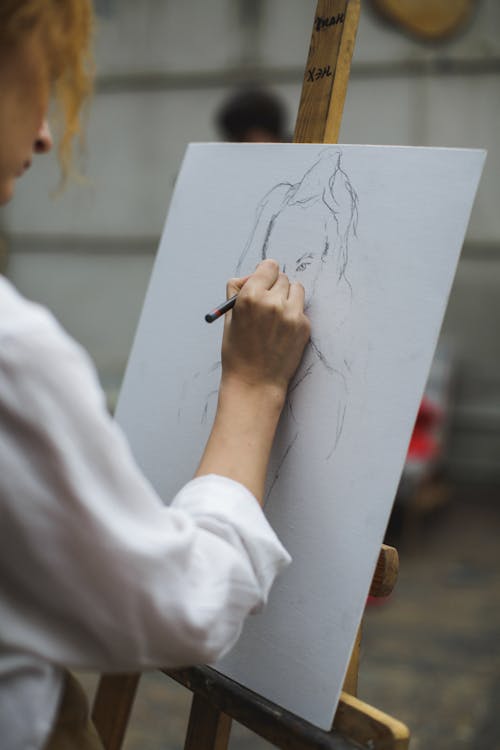 Drawing Ideas for Your Sketchbook
Need ideas on what to draw in your drawing book? This is the list of some drawing ideas will definitely inspire you to draw something every day if you use ink, pen, or pencil to draw.

View from the park
Go to the park with your drawing book and draw different scenes which you see.

Selfie
Capture your picture or look in a mirror and draw yourself.

Family Member
Take a picture of your family member in one frame and draw your family picture on your drawing book.

Fashion Sketch
Take ideas from your fashion designer and create your own fashion sketches on your sketchbook.

Cats
If you have a cat, you can draw a sketch of your cat or you can also make a cartoon cat.

Lollipops and Candy
Draw a lollipop or your favorite Candy.

Ferris Wheel
Ferris wheels are famous ride and an amazing thing to draw.

Panda Bear
Pandas are very cute and lovely that is why you can draw it

Goldfish
Goldfish are a favorite pet for many people and it is easy to draw.

Statues and Sculptures
Try to draw a famous statue such as The Statue of Liberty or the sculpture of discobolus.

Hummingbird
Hummingbirds are beautiful birds to draw.

Waterfall
There are many waterfalls in the world. Waterfalls are beautiful and natural element which is perfect to draw.

Palm Tree
Palm tree have broad fan-like leaves and found in tropical areas around the world. It is amazing and interesting to draw.

Jellyfish
The jellyfish is very beautiful thing to draw. They are nice creatures of the sea.

Earth
We live in this planet. Draw it.

Hotel
There are so many famous hotels you could choose to draw, or draw the outside of the last hotel you stayed at.

Gifts and Presents
You received many gifts or presents on your birthdays? Draw one of them. You can also draw wrapped presents.

Brick Wall
Bricks are a great idea for something to draw.

Happy Couple
Draw a happy couple.

Stars
At night look at the sky and draw the stars.
Essential Drawing Materials and Tools
We often start drawing in childhood. But in childhood we were not conscious about what to draw and materials and tools were not important to us. A standard pencil and a paper of notebook considered enough.
As we became elder and became an artist, the tools and materials considered more important. The quality of art materials and quality of artwork becomes prominent. An artist wants to have best materials for drawing.
If you are serious about your drawing, your is not a problem, you have to get serious about the materials that you are using.

Pencils
Many artists don't use all pencils in a drawing pencil set. They use only few pencils for drawing. For example, 2H, HB, 2B, and 4B pencils are most useable in drawing.
The graphite pencils aren't very pricey, purchasing individual pencils can expensive than just purchasing full pencils set.

Pastel pencils
Pastel pencils are made by hard pencil strip of solid pastel protected in a wooden barrel. Avoid leaving them because the soft pigment strip breaks easily. These are strong than soft pastels and seems like colored pencils, they are with a scratchier and chalkier feel. They are best for line work and shading, because these pencils are not waxy and can be blended easily. The marker made up of pastel pencil is temporary and will be sprayed with fixative. Work with these pencils is very easy. The number of solid colors is available. When used on colored paper, the drawing will be complete quick and very beautiful.

White chalk
The white chalk can be found as a hard stick for detail and fine marks, or as a soft pastel which blended easily.

Brushes and dip pens
A brush is a traditional tool for using ink. For using ink or watercolor, sable brushes are best. They can hold large volume of liquid.
Dip pens are pen keepers with flexible metal rods. Some nibs are only the size of specific pens, so try before you buy. Sometimes you may find that a new nib is reluctant to hold the ink, but rubbing a small amount of saliva on the nip can solve this. The displayed nibs that are ready to draw this figure, or the nibs that are square, engraved, and round can produce good results.

Ink
Painting inks, available in a variety of colors, can be waterproof or water-soluble. Water-soluble ink is not as widely available as waterproof ink. Both of these inks can be blended with water to create tones, but while waterproof ink will dry consistently, water-soluble ink can be recycled and reused. Water-soluble ink makes the artist soften the work of the line.

Sketch book
The most important things an artist can have is sketchbook. A sketchbook is suggested for daily practice, it is important to choose which have many pages. Hardcover is best for sketchbook. A hardcover supports the corners of the pages inside neat and clean and help to keep the pages flat.
Quality Drawing Surfaces
You can draw something on any surface, but the quality of that surface on which you draw anything is important to be very smooth.
Variety of Erasers
Erasers are great mark-making tool. Each eraser makes a different mark and should be used as important according to the particular drawing medium.
Here are a few suggested erasers:

Rubber Eraser
The common eraser for removing graphite. This eraser uses friction to erase any medium from the surface

Kneaded Eraser
This eraser raise material from the surface, instead of using friction to erase it. This eraser gets stained, but can be cleansed by pulling and "kneading" it.

Gum Eraser
This eraser is best for erasing medium from surfaces that are sensitive to tearing. A gum eraser erases the medium by friction.

Vinyl or Plastic Erasers
This eraser is the hard bunch. It can remove almost anything. Be careful, this eraser can tear the paper.
A Good Pencil Sharpener
Always sharp the pencils with a good pencil sharpener.
Pencil sharpeners have two categories: Manual and electric.

Electric Pencil Sharpeners
Electric pencil sharpeners have different price. A good electric pencil sharpener will sharp your pencil without wasting it. Electric pencil sharpeners are good to quick sharp of the pencil, but it can't use with colored pencils. The colored pencil can ruin the device.

Manual Pencil Sharpeners
The manual sharpeners are in different forms. One of them is a simple, handheld metal sharpener. It's a cheap. You can sharpen.
Quality Colored Pencils
Colored pencils can be found easily. You can buy them from anywhere. But this doesn't mean that every colored pencil is branded and have best results.
Drawing tips
There are some tips for drawing.

Observation
Drawing is about vision. Most people think that they can draw an object without looking at it. But they disappointed from their drawings because it doesn't look representative. You have to look at objects to draw them. To complete the drawing, you should spend half time at looking your object. Drawing is 50% observation. If you want to draw an eye, then you should have to look at an eye. When you draw, look at your object and match it with your drawing.

Drawing is a Skill
The drawing is not a magical activity. Some people have an ability to do. A skill is defined as something can be taught and importantly learned. If you want to draw, draw the best, or draw as a professional drawing. Everyone can become skilled at drawing. so never say, "I can't draw this."

Look For Basic Shapes
All the objects in the world simplified into basic shapes. When you are observing your object, try to pick out the basic shapes which makes the overall shape. Usually, these shapes are very easy to draw. Draw the shapes and then draw the outlines. By this tip you can draw something very easily and very fast

Full Range of Value
The darkness or lightness of a color is known as value. value is about light. We can't see the object without light, therefore we see objects because of value. Value is not about color. But the color is also important. Prepare a value scale and then use it. Remember, that your object has full range of value. The light source is defined through the use of value.

Use Line Quality
The thickness or thinness of a line is called line quality. If you are drawing a line drawing, then it is necessary to consider line quality. Draw thick lines in some areas and thin lines in other areas. This made your drawing interesting.

Know Your Medium
You have to understand how to use the medium that you are using for drawing. You may know it by experiment but knowing your limits with a medium goes a long way.

Stay Consistent with Your Style
Remember, you have to start and finish your drawing with the same style. If you start your drawing loose and gesture then have to finish it that way. If your drawing is start tightly and precisely, keep it that.
Rules of Drawing
Following are some rules of drawing that you must follow:

Sketch slightly
Always use a point or side of pencil to touch and leave the paper area, use different lines of drawing, avoid heavy continuous outlines.

Look at the shape
Look at the shape every two or three seconds, find the first point and work out there. Remember to draw multiple short curves and lines.

Look at the size
Easily draw your outline and keep rechecking the size, look for mark points within the margins of the page and other objects around your topic to serve as a guide.

Look at the light and the shadow
Look at the bright areas and highlight the brightest point for example the light of eye is usually a bright white and reflective.

Take your time
Building confidence to draw well takes time and a lot of attention for our subject and something which we draw on canvas or a paper. If we run out of patience then we'll just be disappointed and have a not interest.
What to draw when you're bored
What to draw when you're bored? There are many easiest things to draw when bored. If you have a free time in your home or office and you are getting bore than you can draw the Cool, Fun, Cute, and Simple drawing. It is very important to have interest in the drawing because it is not possible to do anything without interest.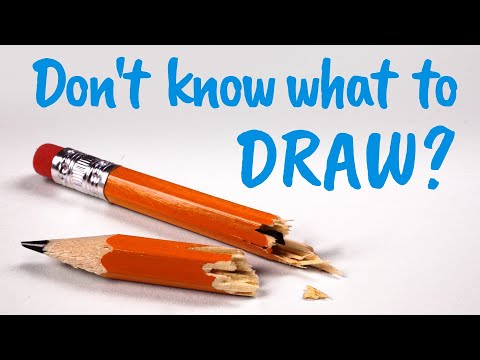 Fun and easy things to draw when bored
We all have those days where we will kill for a few hours and on those days when you can't figure out why time suddenly stops. Well, if you in any boredom, bring up your book, pen / pencil and tons of creativity.

Abstract Shapes
When boredom almost kills you, kill it with some abstract drawings that may range from the abstract in a way that looks like an old piece of modern art to the original art. The fact that you can make a beautiful cake in the shape of an oval also restores what is abstract art.

3D Illustrations
If you wish to show your narcisstic side choose your name. If you want to be modest, choose something you like, such as a movie, a person, or something. Draw and display in 3D style so that the effect is fully drawn and complete.

Aliens
From Nature to Aliens? Well, let's take a leap anyway. Aliens have been a popular topic for a long time now, it was not as interesting as it was to know who everyone got under you at school. While there are many interpretations of what aliens look like and whether they exist or not, let your ingenuity roll over and bring out your unique alien.

Boredom and Batman
While all the women were going to count the x number of the names of their classmates who did all this at school and maybe even in college, a few boys would meet my words with a deceptive smile. Batman or any other hero, they definitely came out of the big screen to fill out paper and boredom.

Mark the Eye
This is something we have all tried with some degree of boredom. Not all of our eye drawings would seem too good and half of us will end up drawing zombie eyes but that's the whole point, you're bored and that proves it all.

Mehendi Designs
Should this be a one creative boredom? Refine your free time to draw unique mehndi's designs and you can also make your own collection of drawings.

Build your Utopia
When art and time are yours to capture, 'beyond the boundaries' should be your motto. Fill your boredom with your kingdom which can be anything between good and bad / free of boredom.

Trace a Human Portrait
Before you faint about this beautiful lady with a painting let me tell you, my solution. While you have time to kill and breathe hard on your neck, draw someone you have never met or someone you would like to meet on a good day. Forgive yourself if your photo looks like Angelina Jolie or Tom Cruise.

Fictional Scenarios
When you have finished drawing the real village alive and that little butterfly, beautiful and you still have a good time to move on, pick a random book and draw a picture on it. If there is a textbook you do not want to dream of, go grab it and draw random pictures on it. This can be a very deep act of friendship and a textbook.

Dot-e Upon your Boredom
Just second to writing, this 'art form' is a favorite among the indigenous people of Boredom. Of course, as kids we've been expanding this into a game that's already cloudy with no one coming out. But it killed the boredom and it is very important that we remember it. They are very important.
Frequently Asked Questions
Mostly people confused about what to draw at their leisure time, here are mentioned some frequently asked questions by people which are answered briefly in this aricle.
1. What should I draw easy?
Here are some drawing Ideas:
Draw a caricature of yourself.

Depict yourself as a superhero.

Draw self-portraits from different perspectives.

Sketch your hands in different positions.

Draw a close up of the eye.

Draw a self-portrait from your reflection in a spoon.

Draw yourself double your age.
2. What is the easiest thing to draw for beginners?
Following are some easy pictures to draw for beginners
Food

Trees

Flowers

Cartoon animals

Buildings or architectural structures

Leaves

Paisley designs
3. What can I draw at home?
The interior of your living room.

House plants.

The contents of your book shelf.

A vase of flowers.

The pattern on the floor (wood grain, marble, carpet close-up)

Your favorite chair.

An interesting lamp.
4. What is the hardest drawing style?
Hyper-Realism is the hardest drawing style. These styles grasp huge attention and praise from the public, but not necessarily other artists. Those people who do not practice painting, hyper-realism and photo-realism are often considered the most difficult due to the wow factor.
5. Why is drawing hands so hard?
The reason behind why hands are difficult to draw is that they can easily look askew. That is the reason that so many artists hide them by stuffing them into pockets. There's a fine line between too little and too much realism. By implying too many folds in the skin, you can unintentionally age your subject.
6. What do you draw on a rock?
For a smooth, paint-like effect, you should use extra-fine point posca paint pens. These pens also work great on wood and other surfaces. Another great paint marker option are these extra fine point paint markers by Artistro.
7. What should I draw spin the wheel?
Spin to randomly choose from these options:
A bird

An outfit

A forest

A Disney character

A celebrity

Fairy

Landscape

Stranger things

A character from a movie

Someone on a beach

An OC

Draw a cartoon in your own style

A mountain, Something colorful

A mermaid

Your zodiac sign as a human
8. What is the trickiest thing to draw?
Things that are trickier and nearly impossible to draw:
Hands

Bicycles

Dolphins

Guns

Horses

airplanes

Cars

Human skulls
9. Is fan art illegal?
The answer is, if you create fan art or for profit or not, any character with copyright or trademark use on the description or title without the written permission of the copyright owner, selling fan art is illegal but for making art. fan is not illegal.
10. Can I sell anime fanart?
Fanart and doujin of real characters can be considered a work in progress under the copyright owners' rights. Although fanart is a non-licensed third-party product and is often sold for profit in the fan market, by Deviant Art, or by the artist's means at anime conventions the general profit in this regard is limited.
Conclusion
Love to draw but have confusion about what to draw. Sometimes, I forget how much I love to draw and have started looking for new ideas to try on those classroom breaks when I don't have them or even want my phone. We should learn how to draw these cool and simple things that we can draw with step-by-step tutorials that show you exactly how. By reading this article you may have many interesting ideas about what to draw when you have nothing to do and you are getting bore.
Read Also
Free Hand Drawings
How to Draw Eyes in Easy Way?
How to Draw a Rose? | Flower Drawing
Anime Face - How to Draw Anime Face
Brain Drawing - How to Draw a Brain
How To Draw A Heart
How to draw a unicorn emoji
How to Draw a Unicorn
Anime Eyes Drawing
Skull Drawing - How To Draw A Skull
How to make fashion sketches?