Stress is the change in our emotional state which goes from stable to unstable and disturbed. It allows our emotions and mental state to get disturbed, hence putting us in a dilemma. Stress is caused by any event or circumstance that differs from our current stable state and causes us to panic, worry, or get upset. Stress has both physical and emotional reactions to the specific situation. Emotionally, a person panics or feels upset in a stressful situation, while physically, stress can cause severe bodily conditions like heart attacks or panic/anxiety attacks.
How does stress affect us psychologically?:
Stress is caused by a lot of unfavorable conditions and situations which can arise from different areas of human life. Some of these situations which explains how does stress affect us pyschologically are mentioned below:
Difference between toxic and healthy relationships: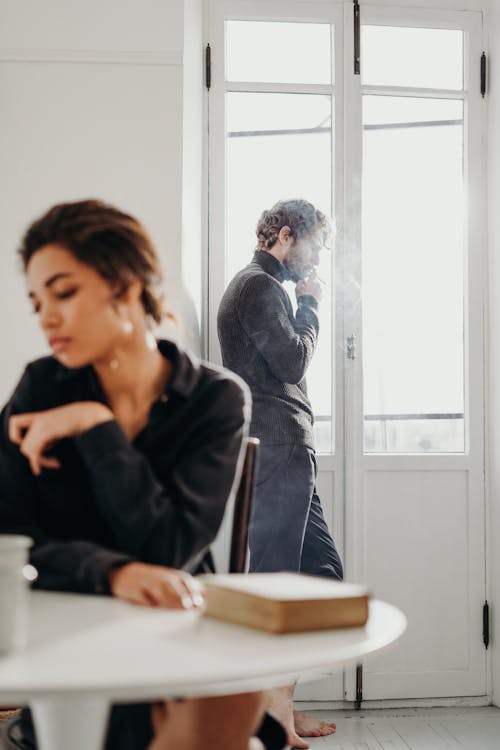 Human beings tend to seek for companionship and affection from one another. It is one of the important needs of human beings as mentioned in Maslow's hierarchy of needs. Due to that, people search for compatible partners for themselves and spend the rest of their lives in their company and exchange love, affection, efforts, and a lot of other emotional and financial investments.
Summary: Not all of these relationships are healthy and contribute to one's mental health in a beneficial manner.
Toxic relationships are one of the common and deeply-damaging cause of a person facing psychological effects of stress. It can be highlighted by the red flags which are most often less obvious for one to notice. Gaslighting, narcissistic behavior, constant fights, disrespect, infidelity, dishonesty, and other similar factors causes huge amounts of stress in a person, which then not only ruins the relationship but also their self-esteem and mental health.
Parenting styles that cause stress: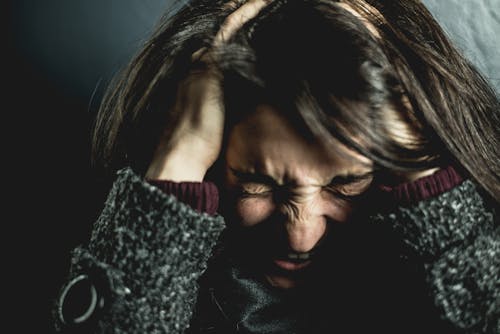 Society dictates that parents never do anything wrong. Every single act of parents whether or not they are damaging to their child's soul is justified through one way or another. Most Asian families follow a traditional practice as well, where they completely dominate their offspring and even the partners of their offspring to the point where they feel suffocated and trapped. There was also recorded a high percentage of teenage rebellion and suicide due to rigid expectations and extreme restrictions that parents enforce on their children. This proves to be more damaging than a source of discipline as they expect it to work.
summary: Toxic parenting can contribute a lot to a child's stress and that as a result, affect everything a child is linked with including social relationships, education, physical activities, etc.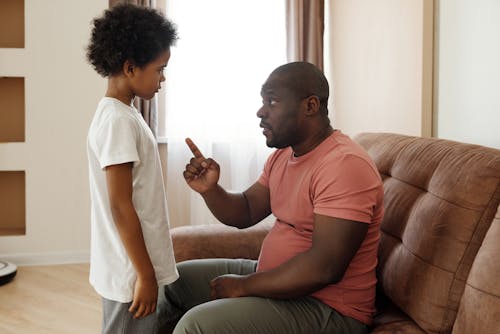 The concept of unconditional love is a myth in most families as parents tend to prefer such children who conform the most to their whims and norms. From selecting a career of their choice (or lack of) to choosing their own partners, parents tend to believe it as their birthright to make these decisions for their children without taking their input at all. Refusing to participate in such a practice makes the children go through ample amount of psychological effects of stress and gaslighting from their families which impacts severely to their psychological health.
Societal expectations with people:
In societies where religion seems to hold a much higher position than anything else, people who are less practicing are subjected towards ruthless bullying and hate speech on the basis of their faith. People are more likely to abandon their loved ones if they tend to follow a different religion or simply become atheists. Women who choose to become independent are still looked down upon and are subjected to various taunts and labels. It gets extremely challenging for women to fight sexism, racism, harassment, bullying, discrimination, and other issues at the same time without putting their guard down. This contributes a lot in decaying their mental health too.
Summary: Society favors only those who conforms to its norms.
Moreover, men are subjected by society as well to be the breadwinners for the entire family. Such gender roles put the entire responsibility of earning on men and puts unnecessary pressure on them to be emotionally locked up and focus their entire strengths on earning and proving themselves as "manly". This way, toxic masculinity not only feeds the societal notions of gender inequality but also managed to disturb the mental health of men to an alarming extent.
Toxic academic productivity: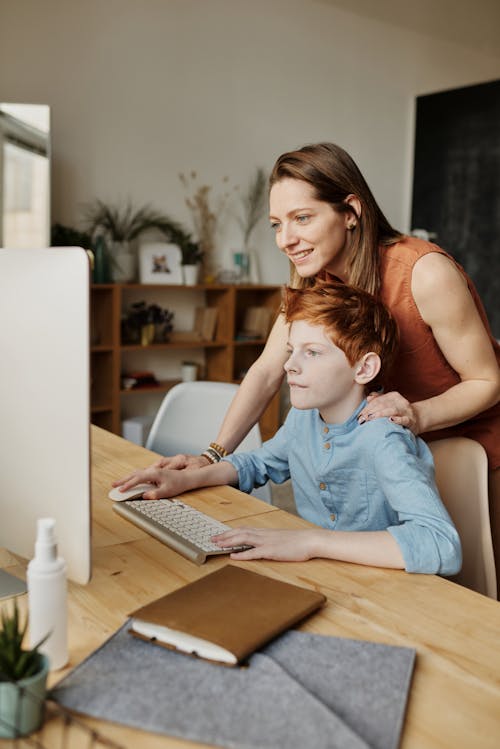 Rigid expectations that are placed on students successfully manage to ruin their mental health as well as academic productivity. They lose whatever potential that they had to study and completely lose their hope in scoring better grades. Parents and teachers are equally responsible in making sure that educational institutes and grades are considered as a source of learning rather than making it a competition among other children and make it all about their self-worth. Such academic stress impacts students a lot and even pushes them towards suicide as they feel that they are letting everyone down. This is exactly where parents and teachers fail to be compassionate guiders and become more of rigid dictators.
Toxic workplace productivity: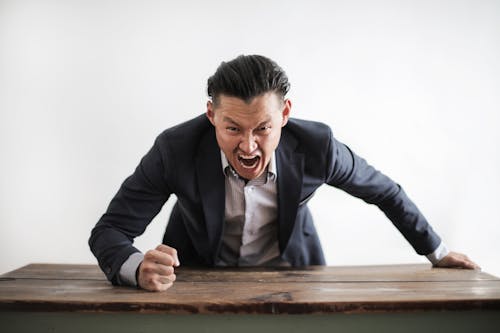 Workplace stress can have a lot of psychological effects of stress due to a lot of factors. Workplace harassment and rigid expectations for achieving a certain goal puts the employees at a lot of risk. They can lose their productivity, efficiency, health, and will to continue to work well. Workplace should be a place to help the employees become motivated to reach their goals and give their best through various positive reinforcements. Expecting people to work at ridiculous hours with an unrealistic and rigid set of goals will only stress them out and lose whatever motivation they have left to work. This can be bad for both the workers and the organization where they work.
Symptoms of stress:
There are various physical, mental, and emotional symptoms of stress on a human being. Some of them are:
Physical symptoms:
Physical symptoms of stress includes:
Rapid heartbeats.
Chilled hands and feet.
Shortness of breaths.
Body ache.
Nausea.
Acne.
Emotional symptoms:
Some emotional symptoms of stress includes:
Irritability in mood.
Stress eating.
Anti-social behavior.
Drug/alcohol/tobacco abuse.
Emotional breakdowns.
Mental symptoms:
Some mental symptoms of stress includes:
Anxiety.
Lack of motivation.
Depression.
Mood disorders.
Aggression.
Restlessness.
Psychological effects of stress on a human brain:
Excessive stress, also known as chronic stress can severely harm the brain. Stress can contribute to memory loss as well. It is because the part of brain that handles memory and learning is the prefrontal cortex, which shrinks due to excessive stress. Too much stress can also cause your brain to release those hormones which frequently causes panic attacks and emotional breakdowns. One can get their blood pressure high and their arteries clogged due to excessive stress, which can cause life-threatening conditions like heart attacks.
Final thoughts: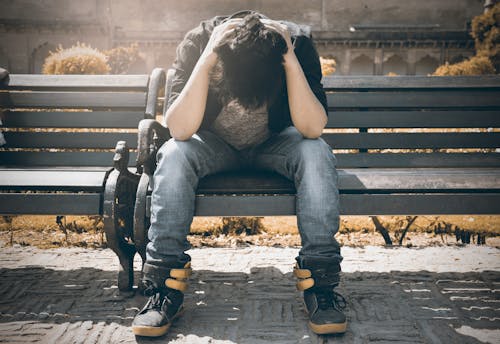 Stress is much more than just worrying about something bad that happened. It has serious consequences and can actually land you in life-threatening positions. One must take care of their physical and mental health in a way that it helps keep them healthy. For that, a healthy life with healthy relationships and practices are needed to make sure one stays safe. It also helps keep their mental health intact. Regularly seeking therapy to keep the psychological effects of stress and other worrisome factors in check goes a long way in keeping a person mentally and physically healthy.
Frequently Asked Questions:
Q1: What are the physiological effects of stress on the body?
A: Physiological effects of stress on body includes high blood pressure, heart diseases, skin conditions, obesity, insomnia, etc.
Q2: What are the symptoms of psychological stress?
A: The symptoms of psychological stress are:
Low emotions.
Restlessness.
Irritability.
Panic.
Overthinking.
Q3: What is psychological stress?
A: A psychological stress is the feeling of being upset, tensed, worried, or irritablity from something or someone.
Q4: What are some mental effects of stress?
A: The initial mental effects grow into physical symptoms that can potentially harm the body and mind. Some of the mental effects of stress are depression, anxiety, and aggression which also follow up with physical symptoms, like rapid heartbeats, high blood pressure, memory loss, and sometimes even heart attacks or anxiety attacks.
Also visit these sites:
How to get rid of depression?
What are the causes of hypertension?