Stress is more dangerous than you think. It's a modern-day disease that everyone faces on different levels. Stress types show whether it can be the most harmful disease of your life or just an ordinary day issue resolves through a single Panadol. Therefore, you must explore the types of stress to deal with more effectively.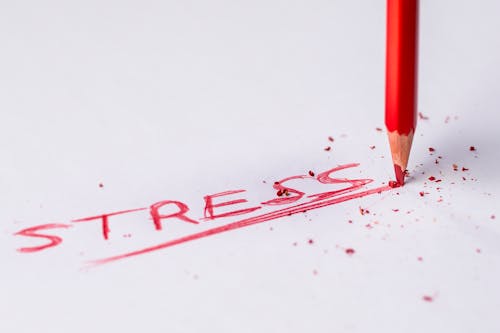 Types of stress:
Research by an American association shows that there are three types of stress:
1. Acute stress
2. Episodic acute stress
3. Chronic stress
All three types of stress can make us feel uncomfortable. They can cause illness, mental disturbance, and other emotional and psychological issues. Not many stresses are kind of dangerous. However, proper knowledge about its levels is essential.
Why is it important to learn about stress types?
As discussed earlier, not many stress can have a severe effect on your life. But having a specific stress can make the worse condition.
People usually ignore chronic address because it doesn't create any severe illness or other mental issues. But if you ignore it at all and don't consider it a serious point, it can turn into long-term stress types that will create alarming situations and be challenging to handle.
Understanding stress and having proper knowledge about its types is essential. We will know how stress affects us physiologically, mentally, and physically. As after determining the pressure, one will deal with it effectively.
Below is a brief description of many stresses, along with their symptoms, causes, and treatment.
What is acute stress?
Acute stress disorder can happen if a person faces one or more sudden traumatic events or situations. When you suddenly have an accident, you can consider the feeling of an acute stress disorder.
As a response to traumatic situations, one may feel some specific symptoms characterized as an acute stress disorder. It can cause physical, mental, and psychological problems and injuries.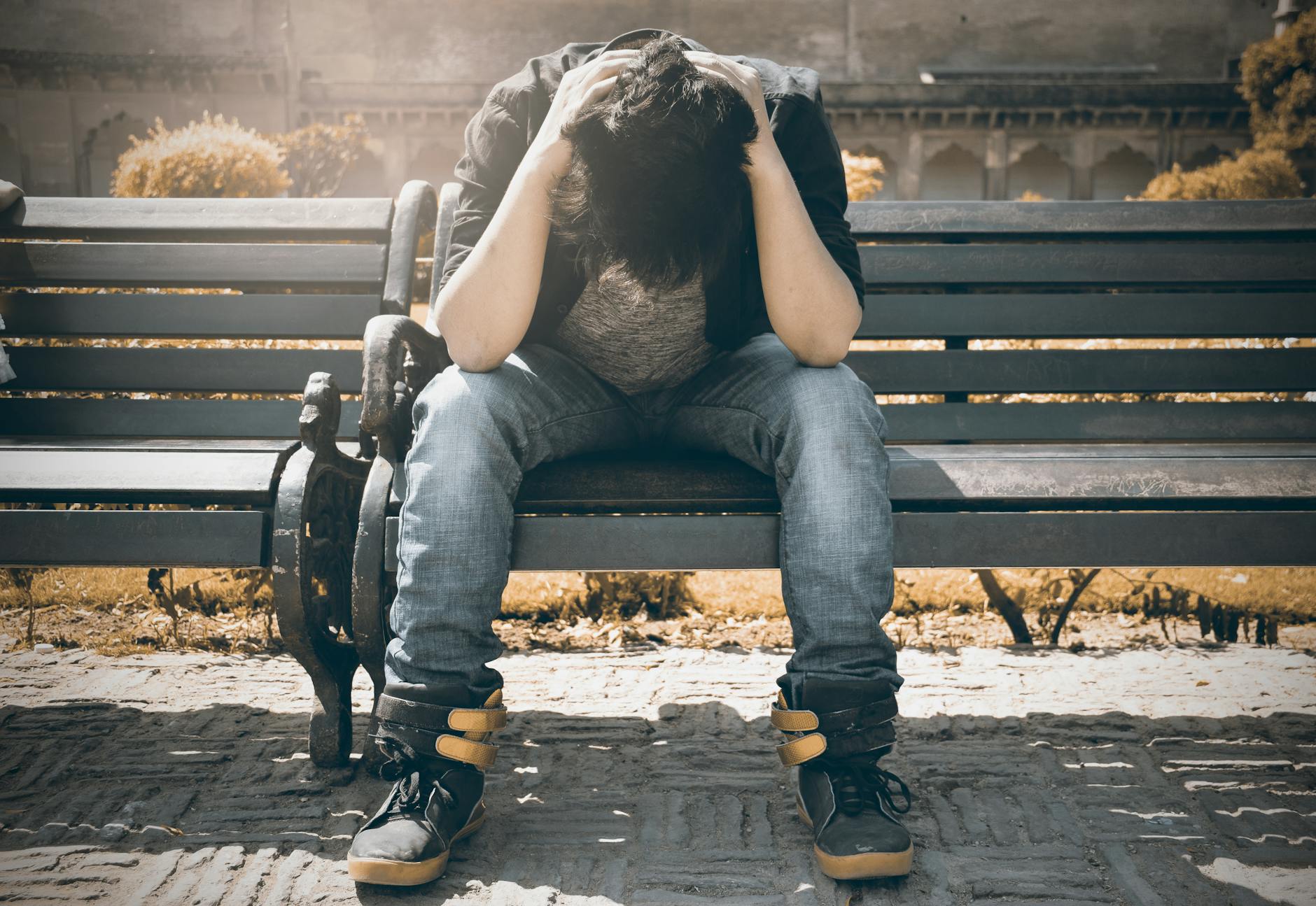 Acute stress order had some severe and harmful effects. Like people may feel emotionless, numb, and mentally broken. Symptoms may happen after 3-4 days of the traumatic event and can long till one month.
Someone can quickly treat acute stress disorder within a month. However, if symptoms don't disappear after a month, it can lead to post-traumatic stress order.
Difference between acute and post-traumatic stress disorder:
Both have almost the same kind of symptoms. However, acute stress is short-term stress that, once diagnosed, can be easily treated well within a month.
Post-traumatic stress disorder is long-term stress. You can treat it the same way as an acute stress disorder, but treatment duration can long up to 3-4 months or even longer.
Examples of acute stress order:
Here are some examples of acute stress
For example, you have a taught schedule at your home or job, and suddenly you receive a warning letter from your child's school. They want you to visit the school as soon as possible; otherwise, it can strike off your child.

You don't have time for that meeting. Your heartbeat and blood pressure might increase, which can lead to other severe heart and blood diseases.

When you suddenly miss an accident. It can cause a heart attack, and your sense of emergency might create a migraine.

A school is shelling, and it injured a student while shooting. It can cause both physical injury and severe mental trouble, leading to acute stress order within a week or month.
What leads to acute stress disorder?
Acute stress disorder doesn't happen all at once. It occurs after sudden critical events. If you get any physical injury or a sudden shock, you might get well with that shock or injury. However, human brains extend that traumatic event.
You might be thinking about that trauma all the time. It will create a mess in your brain that might keep you awake all night. The mind may replay videos of that trauma, which keeps you distressing all the time.
This routine-based mental disturbance can lead to acute stress order. Someone can quickly treat this stress initially, and if symptoms long for more than a month, it can cause post-traumatic stress order.
According to research, it expects that 20-30% of people get involved in a severe accident daily. And approximately half of them get affected by post-traumatic stress order. PTSO is somehow more critical than acute stress order.
Other possible causes can be:
Life-threatening situations
Death of a loved one
Natural disasters
Sudden severe accidents
Mental disorders
Work burden and rigid schedules
Sexual assault or rape
Domestic abuse
Severe business losses
On average, women are more susceptible to acute stress disorder because they have a lower immune system than men. A study predicts that almost 38% of women as victims of acute stress disorder.
Symptoms of acute stress:
Someone can quickly diagnose acute stress when symptoms happen after 3-4 days of trauma. These symptoms can stay for a month or a maximum of 40 days. But if it longs for more than a month, there are more chances of post-traumatic stress order.
If someone is previously diagnosed with any serious and critical illness, their life will be at greater risk after being diagnosed with acute stress disorder.
Here are some possible symptoms of acute stress:
Intrusion symptoms. Replaying of traumatic scenes in mind and having bad-dreams.
Negative-mood symptoms. A numb response to positive emotions like love and care. Feeling dead and not having enough courage to face caregivers.
Avoidance symptoms. Suppose you are avoiding people, memories, and places that remind you of some previous traumatic situations.
Arousal symptoms. Suppose you are having trouble sleeping at night, not concentrating, and disturbing behaviour.
Losing self-control
Feeling helplessness
chest and heart pain
Gut issues
Panic attacks and anxiety
Headaches
Don't sleep at night.
Back pain
Loss of appetite
Scaring easily
People who have acute stress order may also feel guilty for traumatic events. Like why they were not able to prevent the situation. They might feel guilty for not being able to deal with trauma.
These all symptoms, once diagnosed, should be treated as soon as possible. Because if you ignore them and don't consult with the doctor. They can end up causing post-traumatic stress order.
Preventions for acute stress disorder:
As human beings, we cannot control natural or sudden unexpected situations. However, we can adopt some habits that can help in preventing acute and post-traumatic stress disorder.
Here are some tips that can help:
Consult a doctor immediately after facing a critical traumatic situation
Feel free to talk to anyone about your mental condition, like your family or friends
Get a proper schedule of your daily routine that helps you to stay active and focus.
Try some guided meditation tricks to manage your stress and anxiety.
Don't ever mess up your diet and sleep.
Even you get rid of acute stress disorder, try to adopt healthy habits with a routine.
What is episodic acute stress?
Episodic stress disorder is when a person faces difficult situations and events daily.It can cause both physical and mental exhaustion. Other people misunderstand the victim and don't consider his condition.
Episodic stress can cause lifetime diseases. Someone can not treat it within a week or month. The victim should take good psychiatrist sessions for his adequate consultation and treatment.
.
Examples of Episodic stress disorder:
For example, your company is getting down day by day. You are trying to solve the issue. But instead of that, it's just getting worse. That makes you physically and mentally tired.

You have a large family to look after, but your source of income is shallow. You spend your whole time thinking about the payment of bills and other home expenses.

You are living an unhappy, marrying life. Your partner never understands you. People always take you for granted and don't consider your problems.
What leads to episodic stress disorder?
Usually, people who take on more responsibilities than they can handle suffer from this stress. Such a person usually lives with a chaotic state of mind. Their routine is always hectic. They don't live in everyday life.
Such people are always quick to do anything without any proper planning. Therefore, they are mostly victims. Things always go wrong in their lives. People still misunderstand them. People consider their problems as lame.
Such people don't share their problems with others. They feel uncomfortable while talking about them. That is because of two reasons. One, they don't consider their issues and ignore them.
Secondly, they might think that other people can't understand their problems. That leads to the worst condition, along with lifetime damage.
It affects their ability to live in everyday life.
Some other causes of episodic stress can be:
Having a tough routine
Poor health
Overthinking
Being pressurized by others
Lack of self-control
Overburdened load of work
Adhering to bad relationships
Drinking habits
Overeating
Symptoms for episodic stress disorder:
Episodic stress has almost the same symptoms as acute stress; however, symptoms may often happen. Untreated anxiety can cause severe and critical conditions with more often symptoms.
Some common symptoms of episodic stress disorder are as follows:
Headaches
Relationship problems
Fast heartbeat
Gastrointestinal problems
Irritability and boredom
Losing self-control
Hypertension
Heart diseases and muscular pain
Panic attacks
High blood pressure
Digestion problems
People who have episodic stress disorder, they usually become introverts. They don't feel comfortable in crowded places. They prefer living alone, as compare to be surrounded by people.
What is chronic stress disorder?
When a person faces complex and challenging situations for a long and indefinite period, they become a victim of chronic stress disorder. In such type, someone meets weird conditions daily.
In chronic stress disorder, things are usually out of your control. Chronic stress causes difficulties daily. So most of the people become used to it. They don't even consider it a disease or even pressure type.
People usually ignore symptoms of chronic stress. They stop fighting for it. Therefore, such anxiety is challenging to cure and to get rid. Even someone gets a proper treatment, and it is tough to fix it completely.
Examples of chronic stress disorder
Here are some examples of chronic stress:
A person who had a stressful childhood becomes a victim of chronic stress. Even in the future, they get a better life; it is complicated for a person to cure chronic stress completely.

If someone has a severe accident at a young age, he saved his life, but he becomes disabled. Such people also becomes a victim of chronic stress.
What leads to chronic stress disorder?
Chronic stress results after a long-term, emotionally stressful condition. A chronically, stressful person experiences problematic situations daily.
Situations that are usually out of control cause chronic stress. The root cause of chronic stress usually takes place from a younger age, like childhood. However, it shows its horrible results at adult age.
A study shows that almost 43% of adults become victim of chronic stress. It has no gender discrimination. Women and men can be equally affected by chronic stress.
Other possible causes of chronic stress are as follows:
Financial problems
Unhappy marriage life
Over-demanding job
Long-term triggers
Emotional pressure
Poverty
War
Racism
Stressful childhood
Pathological issues
Social problems
Divorce
Symptoms of Chronic stress disorder
Chronic stress happens from long-term emotional pressure. Its symptoms usually include rough daily based irritating things. Untreated chronic stress can cause psychological stress problems, including physical and mental illness.
Some common symptoms of chronic stress disorder are as follows:
Heart problems
Problems of the immune system
Irritability
Unable to sleep
Regular headaches
Low self-esteem
Problems with the nervous system
Weight loss or gain
Stroke
Memory and concentration issues
Digestive disorders
Cardiovascular
Social isolation
Anger and anxiety
Diabetes
High blood pressure
Inhibition of growth
Most of the symptoms are the usual daily base problems. People don't consider these problems a big deal. Therefore, most of the chronically stressful people don't get treatment.
Treatment for Chronic stress disorder
Depending on the critical situation of chronic stress, one may not get rid of the root cause. However, it is possible to take some steps to prevent the horrible effects of chronic stress on your health.
Here are some suggestions for chronic stress disorder:
2. Other tips:
For chronically stressful people, there is no proper treatment. Else of that, they should adopt some healthy habits and routine like
Exercise daily
Maintain a proper diet
Take better sleep and make it a priority
Try relaxation techniques like meditation, yoga, deep breathing
Do little things that make you happy
Unplug yourself from technology
Do an intense workout
Spend time with friends or people who make you happy
Write down positive affirmations
Volunteer
Talk to your family, friends, or doctor about your stress.
Keep in mind that it's ok to be stressed. Everyone feels stress from time to time. But don't over feel.
However, when you feel that stress started disturbing your life, and then take some immediate steps.
Conclusion
Stress types are very important for knowing what level of stress you are at, and how to deal with it. There are three types of stress: acute, episodic and chronic stress disorder. Not all types of stress are harmful.
Acute stress happens due to sudden and unexpected traumatic situations. Daily routine time problems cause episodic stress, and chronic stress can happen due to long term challenging and traumatic situations.
If you feel any symptom for any kind of stress, don't ignore it. Diagnose your problem as soon as possible. If necessary, try to consult a doctor. Have a proper diet and maintain a decent lifestyle for preventing any stress types.
Read more
Psychological effects of stress on human mind and brain
What is positive psychological response to stress
How does Yoga help with stress
How to become a certifies yoga instructor