How to get rid of stress? You can easily manage stress with some strategies and tips. First of all, acknowledge your stress and don't blame yourself for it. Identify your stress type, and then take smaller steps to prevent stress. Change your lifestyle, maintain a healthy diet, have better sleep, make time for leisure activities, and develop a regular exercise routine. Medication and psychotherapy could be a bonus for relieving stress and anxiety. If necessary, take proper therapy sessions to get rid of stress.
What is stress?
In this era of modern technology, this question arises in every mind: what is stress? Stress is the natural response of any human being to any situation or condition. This situation and condition can either be critical or regular. Stress doesn't always create some real danger and effects. Sometimes you are just afraid that your mind can imagine, and the body may feel the worst situations.
Do all levels of stress are harmful?
Not all stress types are harmful and dangerous. There are also short terms psychological responses to stress. Short-term positive pressure keeps you energetic and motivated. But if stress remains for a long time, it can lead to severe diseases and worst conditions.
How to get rid of stress?
It doesn't matter you have short- or long-term stress. For all types of stress, it is compulsory to have proper treatment, and if necessary an appointment session with your doctor. Especially if you are a victim of episodic stress, don't keep yourself quiet.
Below are some techniques and tips that can help you to get rid of stress.
1. Identify your problem:
It's not unusual that victims of chronic stress think they can't get rid of it. However, some steps can make the condition better. First, they have to figure out the root cause of the problem. That has to look after all the external and internal factors that can cause stress. An interior element may be a fear or a constant state of worry.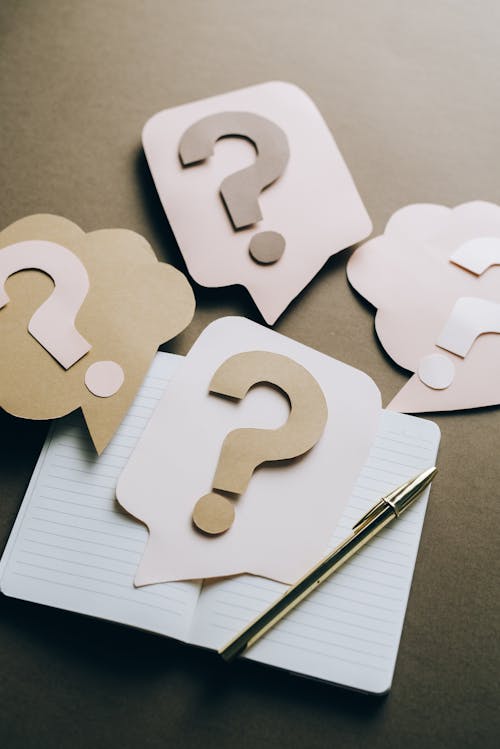 External factors can be any significant life problem like unhappy marriage life, financial problems, and even divorce. Understanding the root cause of your issue will help you understand your stress type. Therefore, you will take smaller steps.
2 . Don't blame yourself.
It is ubiquitous in victims of acute stress. They blame themselves for nothing. Blaming can do nothing instead of making the situation worse. Therefore, accept yourself as a victim and be self-confident.
3. Take small steps:
As episodic stress often happens because of significant life problems. Therefore, it will be better to take small steps toward substantial issues. Don't expect that someone can cure within a week of consultation. It will take time. Immediate actions don't produce significant results. Smaller steps over time will yield productive results.
4. Physical exercise:
If your mental condition is getting worse day by day, you must adopt daily physical exercise. As it not only makes us physically healthy but also builds up our immune system. Whenever you feel tired or mentally exhausted, take a deep breath, and spend some time getting physical exercise. It will improve your behaviour in challenging situations.
5. Consult a therapist:
After diagnosing your symptom, it is essential to go for an appointment and to get proper treatment. Never hesitate while preparing yourself for treatment. If you find yourself as a victim of episodic stress, immediately consult a therapist. He will suggest proper psychiatric sessions. Hide nothing from your doctor. Talk to him freely.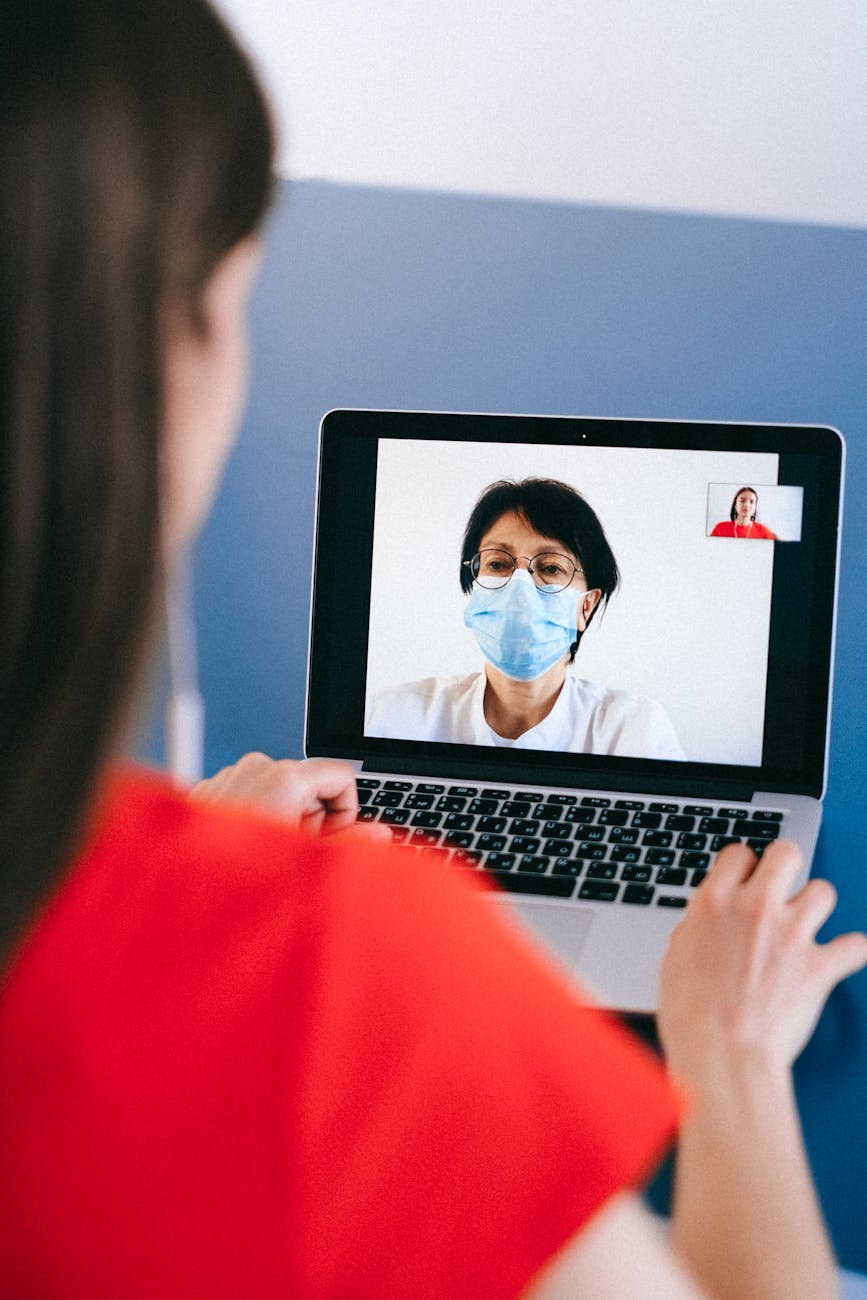 The therapist can understand you in every messy situation. He will guide you on how to cure your stress and anxiety. With his help, one can easily get rid of stress and prevent further chances of any symptoms.
6. Change of lifestyle:
Episodic stress always occurs because of hectic lifetime routines. Therefore, a positive change in the victim's life can give sure results. These lifestyle changes can be of any type, like moving to a new place, leaving your job, or even leaving your loved ones.
That can be difficult but will not leave fruitless. If you put your efforts into maintaining a healthy lifetime, then within a few months, you will get back to a routine.
7. Psychotropic meditations:
The benefits ofmeditations are tough to cover within a paragraph. Meditation helps in relaxing the stressful mind; focus on major goals, and preventing negative thoughts while keeping the mind out of tens.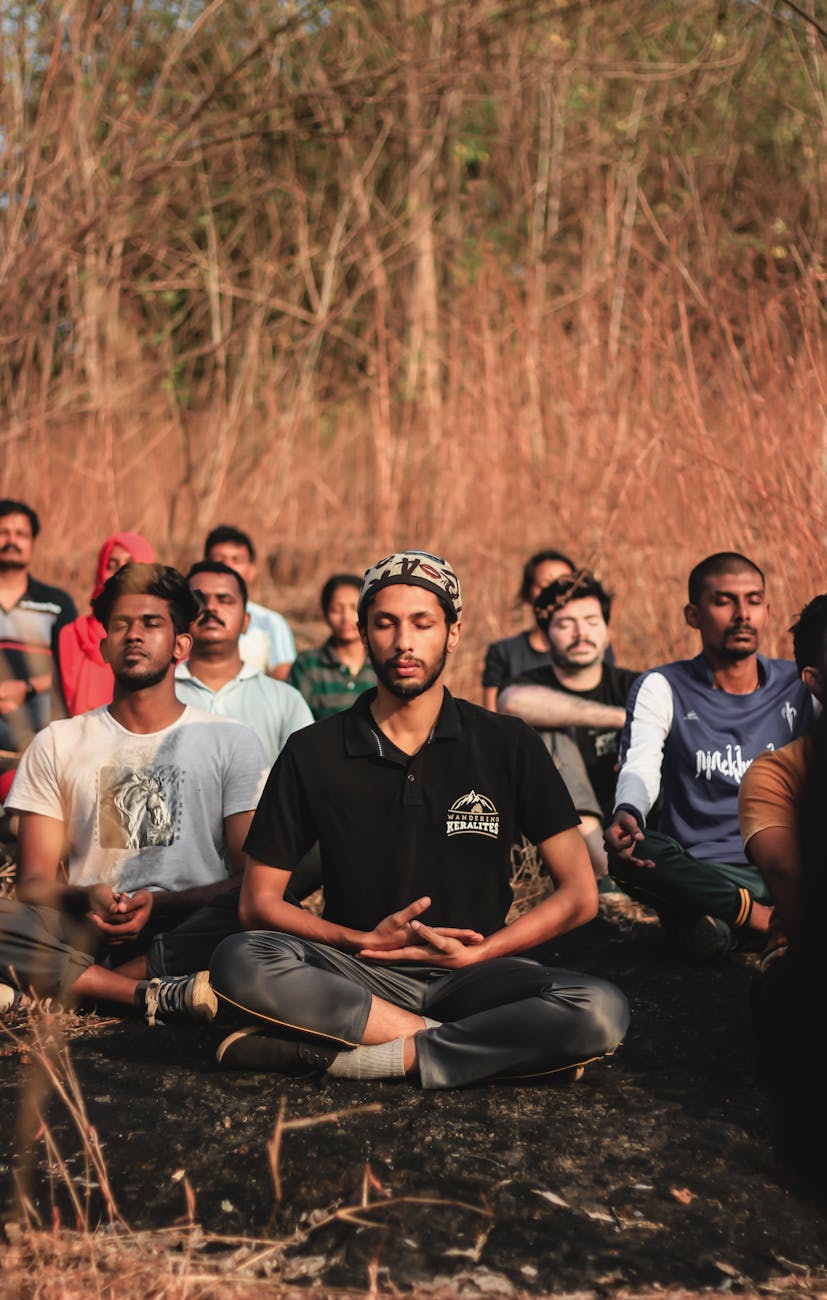 Psychotropic meditations help the victim to fight symptoms of stress. It also increases the victim's patience toward painful situations. It's a slow but lifetime process to prevent stress.
It reduces the chances of -traumatic stress order and prevents any prospects for acute and post-traumatic stress symptoms.
8. Cognitive-behavioural therapy:
Cognitive-behavioural therapy is also known as cognitive psychology. This therapy has been the best solution for treating victims of acute stress disorder.
Here are some primary goals of cognitive-behavioural therapy:
To get rid of symptoms

To solve the root cause of an acute stress

Helping victim tolerance

Encouraging the victim to learn new skills and to move upward in life

Assisting the victim to help them prevent such traumatic situations in the future

Helps in preventing post-traumatic stress order.
How cognitive-behavioural theory works for preventing stress?
The cognitive-behavioural theory works in two steps:
Step 1: First, cognitive-behavioural theory targets to change the thinking patterns of the victim. It helps the victim understand the root cause of causing stress and then prevent all those thoughts that can cause any traumatic situations.
Step 2: second, it tries to alter the victim's behaviour in any traumatic situation. In this process, it helps the victim to adopt a positive demeanour in sudden critical conditions.
At the point when your psyche is correct and you are upbeat it very well may be a great inclination that can convey you far throughout everyday life and others can take care of off that energy also.
There are a couple of things that have helped me en route to turn out to be intellectually solid and glad through a variety of hardships.
I'd prefer to share a couple of tips for getting intellectually solid and cheerful. Make certain to inform me as to whether any of these aided you or regardless of whether whatever else can be added which might be more useful.
Surrender One Bad Habit
The present culture and current occasions give off an impression of being the most arrogant throughout the entire existence of humanity. Since it's so difficult when you're a conceited individual (which a considerable lot of us end up being) and to accomplish something like surrender a negative routine.
Recognize Your Strength And Weaknesses
Something hard for people to do is the discover their qualities. Yet, on the flipside, People has additionally discovered that perceiving shortcomings was something troublesome for them. To be a glad individual and to remain intellectually solid, you should recognize your qualities and your shortcomings.
A shortcoming that you shoukd battle with is stalling with nearly everything in your life. The vast majority has been late to various things, turned in tasks or being behind schedule for work and the rundown can continue endlessly. Put forth an attempt to distinguish your qualities and shortcomings since they can associate to joy and strength from the inside.
Deal with Your Physical Health
People generally hear that you have two things throughout everyday life and that is your abundance and mental strength. The abundance part isn't pretty much as significant as the mental-strength part of it on the grounds that the stepping stool doesn't give numerous odds.
Healthy Diet
It's vital to turn out to be more health aware in light of the fact that we're finding out increasingly more consistently about what's useful for our bodies and soul. Human nature assumes control over us all once we are likely to to do anything and food isn't any exclusive. Accomplish more than "watch what you eat" and satisfying fourteen days of a New Year's goal. What goes in your body has DEEP impacts to the aftereffect of joy and connects with mental strength too.
Encircle Yourself With Like Minded Individuals
Another tip to prevent stress and anxiety is to encircle yourself with similar people. It's difficult to achieve anything when you don't have the perfect individuals around you. It doesn't mean have a lot of individuals who concur with all that you do by the same way. At the point when you encircle yourself with similar people to assist you with achieving your objectives your excursion can be a lot simpler in light of the fact that you can discover a feeling of local area. A good overall group of individuals who have accomplished comparable physiques will keep you connected with and their encounters will help and challenge you to stay active and focused.
9. Other treatments for preventing stress:
Other treatments like therapy sessions, CBT, meditations, and a healthy diet would be a bonus. These treatments can cure any type of stress. Therefore, adopting a habit of meditation and regular exercise, and a proper diet would prevent stress. That will help you to be a healthy and wealthy man.
Psychotherapy for getting rid of stress
Psychotherapy is the treatment that deals with patients suffering from different mental diseases. Nowadays, the ratio of different mental health-associated disorders is increasing. These diseases are associated with the environment of an individual. Therefore, it is important to consult a psychotherapist before time to get back to normal life. The doctors at the clinic of Psychotherapy Dublin 2 show that the environment influences mental health in different ways. Negativity and depression surround if, he may lead to certain mental disorders.
If a person is present in a positive and conducive environment, he will have a positive approach to life. This positivity and hope in life remove all the negativity, and a person can have the best of his mental health.
The mental health of an individual is essential in the same way as that of physical health. If you or anyone in your surroundings suffers from mental illnesses, he must consult the clinic of Psychotherapy Dublin 2 to get mentally and emotionally stable.
By having a psychotherapist's treatment, one can benefit from having stronger relationships with his loved ones. The psychotherapist expert in relationship issues helps their client by removing all the misconceptions that lead to a weaker connection.
The treatment and the therapy of the psychotherapist are effective in dealing with relationship issues. The treatment works seamlessly and makes different things work in the right way.
The primary aim or purpose of the psychotherapist is to promote optimism and hope in an individual. He removes negativity and replaces it with positivity that makes an individual enjoy healthy relationships.
Sometimes, a person may develop a fear of unfulfilled goals and aims in life. Such persons suffer from severe depression and cannot make a way out of their anxiety. The role of a psychotherapist, in this case, is of significant importance. The therapist removes amajor reasonsars and understands his personal goals. He makes it easy for him to achieve them by encouraging him.
Psychotherapists often have to deal with patients having different disorders such as eating or sleeping disorders. The main reasons for such disorders are the thoughts associated with future planning and specific other life problems.
One must consult a psychotherapist before the situation gets worst. The timely consultation with a therapist plays an important role in recovering the patient in a shorter time. After having multiple sessions with the therapist, the patient feels relaxed as he pours out all of his fears and concerns.
The therapist offers him effective learning and provides him with immediate solutions to his different issues. The patient feels better after having a session with the doctor for the very first time.
The family members or the caretakers of a psych patient can clearly observe visible changes in the patient's sleeping and eating patterns. This shows the effectiveness of psychotherapy at a greater level.
The therapist keeps his patient healthy in the future by providing him with some effective relaxing techniques. This helps the patient to deal with his depression on his own. Such relaxing methods play an essential role in improving the mood of an individual, and to get rid of depression and anxiety.
Conclusion:

Stress and anxiety the most common problem of daily life. Almost 70% of people are facing depression and anxiety attacks. Therefore, this question arises in everyone's mind: how can we get rid of stress?

You can easily prevent stress and anxiety with some effective tips and techniques. First, don't blame yourself for anything, and acknowledge your stress. Then try to handle your stress in some healthy ways. Try meditation, eat a balanced diet, and have better sleep.

Be active, exercise daily, and try to have some "me time". Avoid unhealthy habits, talk to your friends, and if necessary go to a doctor and have a proper psychotherapy session. Psychotherapy plays an essential role in removing all the negativity and promotes optimism and hope.
Frequently asked questions
People usually ask a lot of questions about how to get rid of stress. We discussed some of them below:
1. How does mindfulness help with stress?
Mindfulness is helpful for many stress. It helps in reducing anxiety and depression. It also prevents further chances of pressure. It makes your brain feel lighter. It makes you emotionally intense and strengthens your behaviour in traumatic situations.
2. Which type of stress is the worst?
Chronic stress disorder is the worst among all. It happens after long-term trauma and makes a person physically and mentally ill. Chronic stress symptoms include headache, blood pressure, anxiety, panic attacks, and other dairy-based diseases.
People rarely consider it as stress and ignore their symptoms. As a result, they don't need to treat themselves. That makes the condition worst. Also, chronic stress leaves its symptoms for a lifetime.
3. What are stress triggers?
Stressors are the conditions, or events that cause stress. Stress can be short-term or long-term, depending on the root cause of generating the actual problem.
Short-term stress leads to acute stress, which is easy to deal with and cure. In contrast, long-term stress leads to chronic stress disorder that is a long-term disease. Chronic stress is difficult to treat and cause lifetime diseases.
4. What are the behavioural symptoms of stress?
There are many behavioural symptoms of stress like:
Irritability

Less appetite or over appetite

Sleeping disorder

Avoiding responsibilities

Increasing consumption of drugs
5. What are the most common stressors?
There are many powerful and everyday stressors like:
Moving to a new place

Marrying someone

Over-thinking

Divorce

Sudden traumatic condition may be an accident

Death of a loved one
6. What some warning symptoms of stress?
Below are some dangerous and warning signs of stress:
Heavy chest pain

Increased heart rate

Breathe shortness

Dizziness,

Grinding your teeth

Anxiety attacks

Felling depressed and dull

Clenching your jaw

Shoulder and back pain

Headaches