Cognitive perspective psychology believes that human beings are exceptionally intelligent, and they do not rely on instincts to behave in a certain way. It believes that human beings behave through stimulus and experiences in a social surrounding. It also believes that human behavior relies on the context of the situations where they are surrounded by people. Cognitive perspective psychology focuses on perception, learning, attention, sensation, etc.
What is cognitive psychology?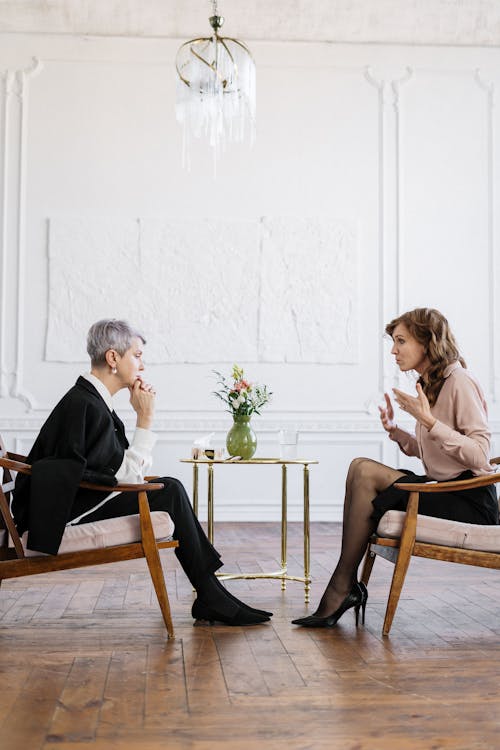 Cognitive psychology has mental processes that is used to explain how our thought processes work and how they contribute in our daily lives. Some of the mental processes of cognitive psychology are explained below:
Memory:
Memory is one of the mental processes of cognitive perspective psychology. Memory is defined by our past experiences that we process in our brain as information, and store them in order to retrieve them in future. It is divided into two parts: short-term memory and long-term memory. The short-term memory focuses on storing information in seconds or even lesser, while long-term memory focuses on storing the information from minutes to a lifetime. Memory is our source of learning, interacting, and carrying on with our lives since each day of our life relies on our memory. If we won't remember anything, we wouldn't be able to survive in this world.
Sensation:
Sensation is a process in which the environmental stimuli or the external stimuli connect with our sensory organs and create a response. As we all are aware that we have five senses, which includes smell, taste, touch, sight, and hearing. These five senses allow us to respond to the environmental stimuli and send the signals to our brain. For example, touching a hot substance cause our hand to be withdrawn from it immediately.
Perception:
Perception is simply our brain making sense of any situation in front of us. For example, if we see a little boy laying on the floor, our brain would capture that situation and try to make sense of it by processing it effectively. As a result, we would come to several conclusions about the boy either being injured or sick which might have forced him to lay on the floor. Our sensory organs play a big role in perception along with the processing of information in our brain.
Learning: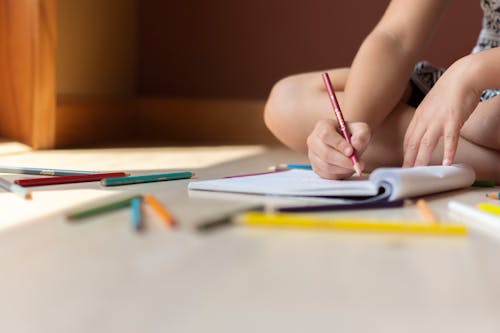 In simple words, learning is our brain's ability to store new information for it to be used in future. It somehow resembles with memory but it does more than just storing. Learning can be acquired through behavioral skills, practicing, experiencing, etc. Cognitive perspective psychology cares more about how things are learnt rather than what are learnt. This is why, it focuses on making new information more palatable for people to be able to process it even more effectively. An easy way to learn new information is to categorize it into parts so it makes it easier for the brain to learn it along with the previous information stored in it.
Attention:
When we are in a classroom, our entire focus is on the lecture and the instructor. Whatever happens near us in the classroom, we ignore that in order to not miss the lecture. This is exactly what attention is. It filters out all the irrelevant information to focus on that one thing that we consider important. It is the state of complete focus and awareness which throws away any irrelevant data that may corrupt the main area of our attention. Cognitive perspective psychology believes attention to be a state of arousal for any objective or subjective information.
CBT:
CBT, which is short for Cognitive Behavioral Therapy, is a psychotherapy approach which focuses entirely on helping a client figure out fruitful solutions to their problems. It also focuses on changing the way they think and perceive any situation which bothers them. It helps solve their problem by changing their toxic patterns which may be the cause of their issue. CBT is a short-term therapy method which is applied through a step-by-step approach. Normally, the clients are asked to set their goals and are helped to reach them by the help of this method.
Eye-witness testimony: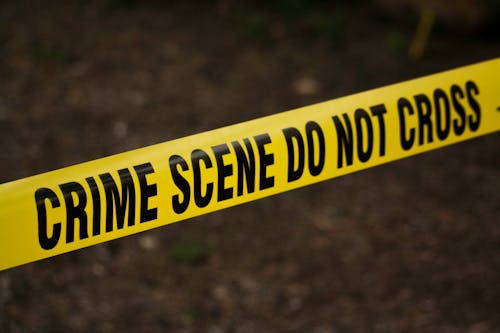 As it is obvious through the name, an eye-witness testimony refers to a bystander giving their statement regarding any situation on the basis of their own experience. It is often used to report crimes where people report the things they have witnessed themselves and give statements on the basis of that. Eye-witness testimony is a part of cognitive perspective psychology due to the fact that it contains the concept of perception, memory, and attention in it. This includes identifying the crime scene, the criminals, the objects of destruction, etc. However, it is not guaranteed to be accurate since false memories could be developed and distort the actual event.
Final thoughts:
Cognitive perspective psychology is a vast area of knowledge which revolves around our daily lives. It also handles our internal processes like perception, memory, etc. Some psychologists has also drawn similarities between humans and computers on the basis of such cognitive processes. It has a lot of real-life application in many academic, social, professional, and general setups.
Also visit these links:
How does stress affects us psychologically?
What is cognitive psychology?
What is a positive psychological response to stress?
What is a Diathesis Stress Model of Psychology?
Get to know the psychological symptoms of stress.
Psychological effects of stress on a human body and mind.
FAQs:
Q1: What is cognitive perspective?
A: A cognitive perspective relies on the internal processes of human beings, like perception, memory, etc. The way humans process information, it actively has been compared with computers in terms of input output processes.
Q2: What is an example of cognitive perspective?
A: Imagine if we try and learn tables of two. Our entire focus would be on it and we would block out the irrelevant things in the surrounding to focus completely on it.
Q3: What is the main idea of cognitive psychology?
A: Cognitive psychology considers humans to be real-life information processors. It focuses on what goes around in our minds when we come across different situations.
Q4: How does cognitive perspective explain human behavior?
A: Simply explained, cognitive perspectives explain that we do not behave out of sheer instincts. It has a whole system of information being processed which affects the way we react to different situations.