Cognitive psychology is a study of motivation, learning, problem solving, memory, thinking, perception, etc. It deals with everything that goes on in our brain that is related to our mental health and cognitive functioning.
Cognitive perspective psychology: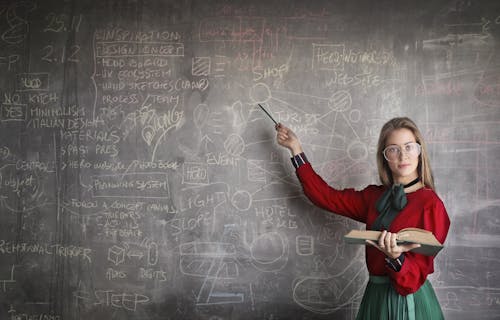 When it comes to human behavior, cognitive perspective psychology explains what goes on in our brain and how it processes to which influences our behavior. When it comes to stress, cognitive psychology plays a huge role in reacting to it. Read the heading below to get to know about it deeply.When a person goes through stress, cognitive psychology explains what happened inside the brain and how the entire situation was processed which helped a person react in a way which they did. Stress has a person react in so many ways that we wouldn't normally comprehend. Any situation which is different from a regular one can disturb anyone's thought processes and puts them in an uncomfortable position.
Summary: How a person solves that particular problem that became a source of their stress is also related to cognitive psychology.
For example, a school boy wants to go to his friend's birthday party but he has an exam the next day. This situation is putting that boy into a worrying situation and he couldn't seem to find a solution. Here, cognitive psychology steps up and helps a person think about possible situations that will help him figure out a favorable solution. At the end, the problem solving skills of this boy will help him study till late for his exam after attending his friend's birthday party. This is what is cognitive psychology.
Cognitive functions under stress: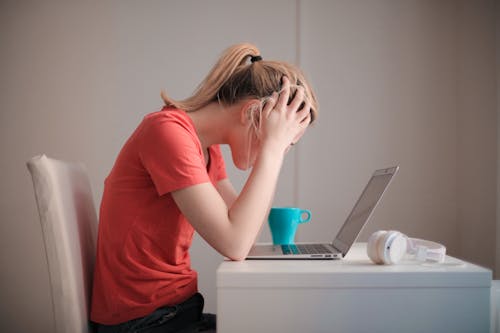 Stress is like a little virus that no one takes seriously at first but it ends up engulfing everyone who is vulnerable. Our entire personality, daily routine, and other areas of life depend on cognitive functioning. If one of them is impaired, the rest get affected too. Human beings have their cognitive functioning related to many important aspects of their lives and stress can end up slowly destroying it one by one. Stress can have a person lose their ability to reason and sort things out. With no problem-solving abilities active, things can actually become worse.
The learning abilities also gets affected which becomes worst especially for a student or a professional. Even memory problems arise if stress isn't dealt with effectively.
Summary: Stress doesn't directly cause all these issues, it gives birth to various mental disorders which results in their symptoms causing cognitive impairment.
A stressed out teen with his parents getting divorced could get stressed out so much that he would sink into depression. This depression would result in him getting distracted and not being able to focus on anything for a long time.
Memory problems due to stress:
We all think memory problems don't occur until an individual catches some serious neurological disorders. But the truth is, various mental disorders have symptoms that include memory loss or weakened memory. Too much stress makes a person depressive and anxious and it contributes to memory impairing or forgetfulness. However, over-stressing has said to improve short term memory which is specifically related to emotional memory. >Summary: The mechanism of cognitive psychology with memory loss is due to anxiety. And when any situation stresses us out, our brain activates its fight-or-flight response.
Too much stress and over-releasing of stress hormones causes the brain to get tired. This is where memory loss starts to take place. It is not uncommon for people who have lived a traumatic or stressful to not lose their memory or at least some parts of it. The trauma and excessive worrying can trigger potential brain damage as well. A lot of other factors also causes memory loss, like thyroid problems, dehydration, overthinking, lack of sleep, etc. However, this kind of forgetfulness and memory loss is not permanent. It can easily be reversed by taking care of one's mental health and maintaining a healthy routine throughout.
Maintaining cognitive functions and coping with stress:
There are a lot ways where one can improve their cognitive functions and eradicate stress from their lives. Some of them are:
While it may sound completely mediocre, but physical activity goes a long way to improve one's physical and mental health. It can get rid of fatigue, insomnia, and other bodily issues. It will also help calm your nerves and work as a way to give you mental and physical strength.
Get out of your comfort zones and explore. It may seem a bit uncomfortable for some, but it will help open your brain to new experiences and nourish it with learning and good energies. We need to get our minds and bodies used to new experiences and growth.
Playing different mind games help a lot in challenging the brain, which as a result, helps strengthen one's mental skills.
Stay in touch with your loved ones. It may seem like a simple or routinely thing to do but trust us, it goes a long way in keeping you mentally sane. Its also great to go out and meet new people. Social interactions help the mind more than we realize.
Last but not the least, improve your routine. Cut off a little bit of junk food every day from your life and adapt to a healthier practice of eating. Also, sleep at least 8 hours a day to improve your mental and physical health.
Final thoughts:
To answer what is cognitive psychology, we now know that it has a deep and meaningful relationship with stress that we often don't pay attention to. It has a direct connection with our body reacting in a negative manner due to environmental stressors and triggers. With the points mentioned above, keep your mental health in check and make yourself habitual of activities that will keep stress away from you.
Also, visit the following articles:
What is a positive psychological response to stress?
How does stress affects us psychologically?
What is Diathesis Stress Model of Psychology?
Get to know the psychological symptoms of stress:
Psychological effects of stress on a human body and mind:
FAQs:
Q1: What is the meaning of cognitive psychology?
A: Cognitive psychology is the branch of psychology which deals with the study of memory, problem-solving, perception, learning, motivation, and thinking.
Q2: What is an example of cognitive psychology?
A: The example of cognitive psychology is, you just witnessed an injured person. Your reaction on this situation to help or ignore them would be based on your judgement through the information your brain received.
Q3: What is cognitive psychology used for?
A: Cognitive psychology is used to understand what goes on inside a person's mind.
Q4: What is the definition of cognitive?
A: Cognitive means thought processes, or mental functioning regarding memory, problem-solving, perception, learning, motivation, and thinking.