How to invest in gold? You can invest in gold by buying physical gold(get exposure to gold by purchasing gold jewelry, bullion, or coins), buying the gold futures, investing in gold ETFs, and investing in gold mining companies.
Tips to invest in gold
When considering investing in gold, don't limit yourself to just buying physical gold like coins or bullion. Alternatives to investing in gold include buying shares of gold mining companies or gold exchange-traded funds (ETFs). You can also invest in gold with Trading options and futures contracts.
If you're worried about inflation and other disasters, gold can offer you a safe haven to invest in. While it can be as volatile as stocks in the short run, gold has held its value quite well in the very long run.
Today, one of the best and safest ways to invest your money is to buy some gold. Whether it's the epidemic, flood, economic recession or whatever in the world, gold seems to be the least bothered of them. Depending on your own preference and risk propensity, you can choose to invest in physical gold, gold stocks, gold ETFs and mutual funds, or speculative futures and options contracts. Whatever form of gold you choose, most advisers recommend not dedicating more than 10% of your portfolio to it.
This chart contains the average annual price for gold
Any investment carries risk. Gold is no different. However, the unique gold market is not forgiving and takes a long time to learn. This makes gold ETFs and mutual funds the safest option for most investors looking to add some stability and sparkle of gold to their portfolios.
In the 21st century, we have seen the real estate industry rise, with Bitcoin catching the attention of entrepreneurs and tech companies, but gold is still here. And it's not going anywhere.
| Advantage | Disadvantage |
| --- | --- |
| Gold is a hedge against inflation | Gold is not a passive investment |
| Liquidity | Gold is difficult to store |
| Diversification | Price correction can lead to losses |
| Holds its value over a long period of time | |
| Most desired commodity | |
Gold is still considered a great investment if you have the patience and understanding of the gold market.
Buy gold bars
Compared to other commodities, gold is more accessible to the average investor because a person can easily buy gold bars (the actual yellow metal in coin or ingot form) from a precious metals dealer or in some cases from a bank or intermediary.
Gold bars come in sizes that range from a quarter-ounce wafer to a 400-ounce brick, but coins are usually the first choice for new investors. Not to be confused with vintage numismatic coins, these are new editions that are rated based on their gold content plus a premium.
For maximum liquidity, most buyers stick with the most widely used gold coins, including the South African Krugerrand, the American Eagle, and the Canadian Maple Leaf.
Whatever your preference, make sure you buy from a reputable dealer, either in person or through the internet. Obviously, gold coins need to be kept safe - either in a house safe or in a safe deposit box. Insure them too.
Gold jewelry also enables the gold investor to experience the joy of wearing it. Gold is often combined with other gemstones and metals to add to the overall value and appearance of the jewelry. Pieces are often passed on to the next generation as family heirlooms, which increases a sentimental value beyond that of the piece itself.
Jewelry is usually not the best option when it is purely an investment, as the selling price usually far exceeds the melting value. This is due to the processing and retail markup. Always determine the purity of the gold before purchasing jewelry so that you don't end up paying for 18 carats when you only get a 14-carat piece.
Jewelry is covered by most homeowners' insurance policies, which is a boon in the event of loss or theft.
Buy gold funds
While it's more feasible than, say, a barrel of oil or a crate of soybeans, owning physical gold has its own problems: transaction fees, storage cost, and insurance. Investors interested in a more liquid, lower-cost entry into the gold market might instead consider mutual funds and exchange-traded funds that track the movements of the commodity.
SPDR Gold Shares (GLD), for example, is one of the oldest ETFs of its kind, launched in 2004. The shares are traded on the New York Stock Exchange and can be bought or sold at any time during the trading day. like actions. Each ETF share represents a tenth of a golden vault. For example, if gold is trading close to $ 1,300 an ounce, the gold ETF will trade for around $ 130 per share. GLD invests exclusively in bullion, offering investors direct exposure to metal price movements. Other funds invest in both bullion and shares of publicly-traded companies in the gold mining, refining, or production sector.
Summary
In general, gold stocks rise and fall faster than the price of gold itself. Individual companies are also prone to problems unrelated to bullion prices, such as political factors or environmental concerns. So investing in an ETF that owns gold stocks is a riskier way to play, but it offers the potential for appreciation, which does not invest in bullion.
Buying Gold Futures Options
More experienced investors who don't want to risk too much capital can consider options in gold futures or gold ETFs. These contracts represent the right (but not the obligation) to buy or sell an asset (in this case gold) at a specified price for a specified period of time. Options are available if you think the gold price is rising or falling. If you guess wrong, the maximum risk associated with buy options is the premium you pay to enter the contract.
Available in the US through the Chicago Mercantile Exchange, put and call options on gold futures can be traded through a futures broker. Options for the SPDR Gold Shares ETF are also open to investors and can be traded in a standard brokerage account that has been approved for options trading. Meanwhile, some traders buy and sell gold futures contracts traded under the symbol GC on the CME. speculating on higher or lower short-term moves in the yellow metal.
Gold Mining Stock Purchase
If you can't get your hands on any gold directly, you can always look into gold mining stocks. Keep in mind, however, that gold stocks don't have to move in sync with bullion prices, because mining companies succeed or fail to depend on their individual operating Performance and how they use their capital and make a profit. If the companies you buy from fail, you don't have the physical property security of the metal.
Of all the ways to invest in gold, trading futures or options contracts is the riskiest, a form of speculative investment. Futures and options are derivatives, i. H. their value is based entirely on the price of an underlying asset.
A futures contract is an agreement to buy or sell a security at a specified price on a specified date regardless of current market conditions. An options contract, on the other hand, is an agreement that allows you to buy or sell a security if it reaches a certain price on or before a certain date.
To invest in futures or options, you need an account with an online broker that offers these vehicles. Many online brokers allow these securities to be traded but may require account holders to sign additional forms acknowledging the risk of investing in these derivatives.
Once you've set up a broker account to trade options or futures, you can buy and sell them directly through the platform. Most platforms charge a commission on all options and futures trades, which varies based on the number of contracts you buy or sell.
People who choose to invest in gold through options or futures contracts must actively monitor their holdings so that they can sell, extend, or exercise their options before they expire worthlessly. In addition, each of these options comes with some degree of leverage or debt by default, so investors who overuse them and suffer market losses can see their losses soar quickly.
Summary
If you're buying gold as part of a portfolio diversification strategy, ETFs are the best way to go. If you want protection in the event of a system-wide crisis, you want to have the physical metal.
People invest their hard-earned money in trading gold, hoping that gold will make them rich.
But they all make a few mistakes in the beginning - mistakes that cost a lot. If you plan to put some money under it, do not rush. Learn about common mistakes new traders make and how to avoid them.
Gold investment is a better option for people. Gold is becoming expensive day by day. Sometimes the rate fluctuates but not always. Gold can be easily purchased and sold.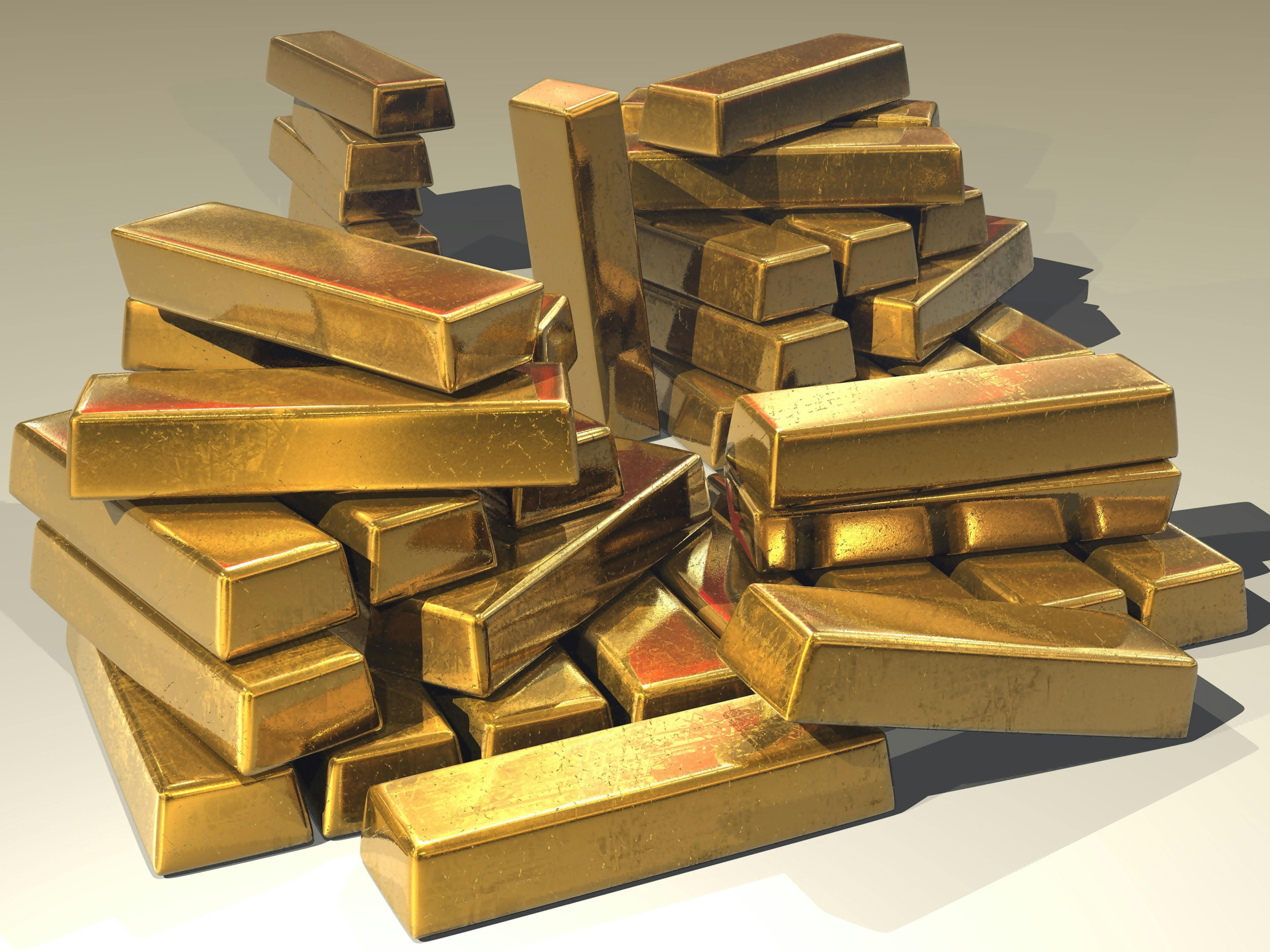 Shiny and lustrous gold is a metal that has attracted people for decades and is bound to increase in the future as well. The interest in this commodity has been growing at a rapid pace, and more and more new and old investors are also getting attracted to it. Those who want to know why people want to Buy 1 Kilo Gold Bar Price should read on. An expert from The New York Gold Company has shared some valuable insights on this topic below.
Gold Cannot Be Destroyed
It is not possible to destroy gold on a molecular level. Pure gold is strong, gold cannot have rust, tarnish and even fire cannot destroy it. It is also important that it can be melted and re-melted over again and again. Destroying gold is expensive it can occur through chemical reactions.
Reason to Invest in Gold
Here you can see all the reasons that gold investment is the best option.
1. It can Protect Against Inflation Risks
To protect your investment, you need to invest in gold to keep your investment safe. As a growing economic factor rather than investing in other assets, gold is a safe asset and will make your assets safe. As investing in gold it is suggested to be the best investment. A person must never neglect investment in gold. As you see gold rates in the market every time they increase.
2. A Good Way to Save Money for Future
It is important to save money when you are having a regular income. You can not invest in real estate when you have a small amount of money. It is simple to invest in physical gold. Investing in gold makes it helpful for your future. You can buy gold coins and bars to invest in.
3.Easy to Buy and Very Easy to Sell in the Market
You can purchase gold from jewelry stores and make sure to purchase them from trusted jewelers who can deliver guarantee certificates on the property. The biggest benefit of buying gold from a trusted shop is there is no risk about the product. You must check the prices before investing in gold. As gold can be easily purchased, you can sell it easily to local traders.
Gold investment is a smart option. Gold rates will not fluctuate too high or low. You can easily buy and sell gold. After all, gold is economically and traditionally a better option to invest.
4. Does not Require Maintenance
There is no chance of maintenance, it is safe for hundreds of years. In other investments, you are required to maintain proper order. Just buy gold and keep it in the locker, no need for maintenance at all.
5.Price Stability
Price stability, compared to other markets, there is no chance of high fluctuations during the time of crisis. For example prices of the stock market fluctuate through economic conditions.
6.Can be Passed on Easily to Next Generation
It is a tradition all around the world gold is easily passed to the coming generations. As you have seen people purchase gold bars for their children. You can exchange the old ornaments for new ones.
7.Easy to Get a Loan Against Gold
If you have invested in gold, at a time when you are in need and don't want to sell gold, several banks and financial institutes provide loans against gold in a time of emergency.
8.Best Supplement to the Stock Market
While investing in the stock market and real estate can deliver good returns, in the long run, they come with a lot of chances and you should never invest all your savings in such things. You need to stabilize your investment by purchasing physical gold from the market. This will be promising for family people as they will get to try the gold in the shape of ornaments and also enjoy their savings for the future. As the prices of gold will not fall drastically unlike stock market and real estate investments, your investment will be maintained in the long run. This is a simple path to modify your risk and you will get favorable returns out of this method.
9. Secured Investment
After investing in physical gold, don't worry at all, the prices of gold do not fluctuate too much. Comparing the price of gold with today's and past rates, you can see a little change in the prices. After a few years, the gold you purchased will have value in the market.
10. Does not Deteriorate with Time
Gold will not lose its price after several years of purchasing. The old and new ornaments have the same price. In this way investing in gold is not a bad choice at all.
11.Gold Demand is High
With time, the demand for gold has been rising steadily. There was a sharp spike in demand during the recent financial crisis that happened during the coronavirus pandemic. The stock markets were not performing well, and hence people turned to the asset they could count on- gold. As the pandemic situation is getting better in some nations, the demand for gold is still higher than it was before.
12.Gold is a Smart Investment Choice
Gold is a smart investment choice as compared to many other options like real estate and stocks. It is less risky than buying stocks as the prices of gold usually go up. Even if they go down for a while, they come up a few weeks later. People looking for low-risk investments can trust this commodity easily. Gold is also a smarter investment option than real estate as it's easier to buy and sell. The purchase process is quite straightforward.
All one needs to do is trust a gold dealer to get the right products at the right price. One must ensure that they trust only a reputed brand trusted by customers rather than trusting random strangers who want to sell gold. A dealer will provide a buyer with the right documentation needed to own the gold and even sell it at a later date.
13.Anyone Can Buy Gold
One of the biggest benefits of gold as a commodity is that anyone can buy it. There is no limit on who is eligible for Checking and Buy 1 Kilo Gold Bar Price or Check Live Gold Dollar Price or buying it. People who have never invested before can just walk into the store of a dealer and make the purchase. If people prefer to buy gold online, it can also be done by visiting the website of dealer. Some dealers also allow the purchase of precious metals like gold over the phone. All one needs to do is to talk to the executives of the company, share the requirement, ask about the products, and finalize the purchase. Even the transactions can be done this way.
14. Good as a Gift
More and more people these days Check the Live Gold Dollar Price and buy it because gold is an excellent gift option. Be it a birthday or anniversary, gold products make a remarkable gift. Gold gifts are also a good option for people who want to find something unique for corporate gifting purposes.
Why should you invest in gold?

Gold can feel like an unpredictable investment; however don't allow that to debilitate you. Historically, in value gold consistently goes up when different investments fall. Gold can see gains. Your gold investment can help you through periods when your traditional stocks might be floundering.

Gold investments let you decide how active you need to be and adjust the level of your risk accordingly. If you like the physical assets, you can purchase gold bullion or gold jewelry outright. If you are inclined toward expanding your portfolio, investigate gold funds, or procure shares of mining organizations.
How to buy gold?

Are you prepared to purchase gold now? Some individuals like to invest in gold to benefit in their far-off future, while others need to purchase gold as a short-term investment and afterward sell off rapidly.

To find physical gold stalking ■■■■ shops and estate sales is the best way. Gold coins and the gold adornments frequently turn up at such places, and you can catch them for pennies on the dollar. Remember to store your reserve of gold in a safe place.

You can likewise look for gold, online, without leaving home. If you already have a strong investment portfolio, you may now need to consider expanding and adding gold investments.
How to buy gold stock?

To buy a gold stock, the best way is to study the different kinds of available gold investments. You can:
Buy actual gold bullion as bars or coins
Buy the gold mutual funds or the exchange-trade funds. (ETFs)
Trade gold alternatives or the future contracts
Buy the gold certificates supported by an administration mint
As an investment acquire strong gold jewelry

You can likewise discover ways to invest in stocks that rotate around the gold business, like stocks in gold mining, refining, and creation.

If you decide to purchase gold stocks, keep in mind that gold can be an unstable market. Most financial investors distribute assets to both gold and traditional stocks to fence their investments. By investing in just one kind of the stock, you can make yourself defenseless against swings in the market.

Purchasing a gold stock is simple, as well. For example, if you utilize Robinhood, they have an assortment of almost 100 distinctive gold stocks to choose from. Essentially open up your Robinhood application, type in the ticker image of the stock you need to purchase, click purchase (and say the number of shares you need), and you're finished. The hardest part is deciding which gold stock you like the best.

You should make gold a part of your portfolio without sinking the whole of your investment dollars into gold stocks. A gold acts to secure you against inflation, however, generally does not give a quick return on investment.

You should get into the gold stocks as quickly as possible so your investment can create over numerous years and help with giving a safety net for your investment. Gold costs can be unstable, yet many years of consistently rising gold values show that you can make consistent increases over the long term. Numerous financial experts say gold is the best way to differentiate your portfolio for stability.
Where to Buy Gold?
One of the best places to Buy 1 Kilo Gold Bar Price and Check Live Gold Dollar The New York Gold Company. It is one of the most reputed dealers of gold, silver, palladium, and platinum. It offers a wide array of bars and coins. People who want to invest in rare coins along with gold and other precious metals can also trust this dealer as it has a vast collection of rare and unique coins that can attract the attention of collectors. Visit the website to know more about gold purchases!
Gold investment is a smart choice. Gold rates will not fluctuate too high or low. You can easily buy and sell gold. After all, gold is economically and traditionally a better option to invest.
Mistakes People make during gold investment
1. Not Having a Clear Goal
One of the main mistakes new investors make is investing without a purpose. Investing in gold can have multiple purposes, be it to use gold as a safe haven when the economy is collapsing, or to make some profit out of it.
The amount you need to invest depends on this. Some people just invest their money in gold and wait for good things to happen, not realizing that the ideal time to exchange their gold was long ago.
You cannot create wealth by earning a few hundred dirhams in gold. Also, you can't afford to invest everything in gold.
At the same time, if you're using gold as a safe haven during a recession, you'll want to invest more of your cash in gold.
2. Investing All Your Savings in Gold
As they say, don't put all your eggs in one basket. The same is true for gold investment. You may admire the idea that investing in gold is 100% profitable and safe, but it requires long-term planning.
Let's put it this way, you invest 90% of your savings in gold. All of a sudden, the value of gold drops and you find yourself in urgent need of cash. If you exchange your gold now, you will lose some money instead of making some profit.
Before you invest, sit down and do your calculations. How much do you need to survive if you lose your current job or your businesses suffer a heavy loss? Include any emergencies that may occur and invest your money accordingly.
3. Buying When Gold Prices Are High
It is normal for emerging investment opportunities and emerging industries to always attract people. But if something is rising, no one can guarantee that it will stay the same for the next days or months.
Although gold is generally known for its fixed price, the rule of supply and demand applies to gold as well. If more people are buying gold, its price is likely to increase - and vice versa.
Make sure you get the gold at the right time depending on your goals. And with the price of gold constantly rising, it is not the right time to buy, as this increase may be temporary and you may have to wait too long for your investment to become profitable again.
4. Buying From The Wrong Place
Buying gold is different from grocery shopping at home. You can't just walk into any random gold shop and trust that they will give you pure gold at the best price.
If you do not know how to identify pure gold, seek help from friends or relatives who know better than you.
When it comes to price, don't buy without getting gold rates from three to four different exchanges or online websites.
5. Buying Gems, Not Coins
We humans are naturally inclined to grandeur. New gold investors are most likely to invest in jewellery, although it may be difficult to sell if it has been used before and has an old-fashioned style.
Therefore, the return on investment in jewelry is not always the best. So what should you buy for gold? Coins… yes, they were once used for trade and are considered valuable even today.
Gold coins are easy to store for years, they stay in perfect shape and condition for years to come. However, care should be taken when purchasing numismatic gold, as it is difficult for inexperienced investors to distinguish real coins from fake ones.
Once again, it all depends on the credibility of the place you buy it from. If they have great reviews and people are willing to vouch for them, you'll have peace of mind when purchasing jewelry .
Frequently asked questions
Here are some important question that people ask
1, Is gold investment good as short term investment?
Short-term investments in gold are not worth it. I will repeat, gold is known for its stable value and is rising steadily. It's very different from real estate and Bitcoin, where values ​​can double or halve overnight.
Therefore, if you really want to make some money out of it, you should keep it for a few months. If you have no patience or some unexpected circumstances force you to cash in immediately after investing, you will not be able to make a profit.
2. Is investing gold a good idea?
As a result, they're seen to be the finest places to stash your emergency funds. When held for a long time, gold has historically provided returns that are marginally better than inflation, and this characteristic of gold can help investors beat inflation on their emergency money, which may not always happen in bank or liquid products.
3. Can you get rich from investing in gold?
Gold is and has always been extremely valued. Although the long-term protection of your wealth should be your top goal when purchasing gold, it is possible to profit from it in the same way that stocks and shares may.
4. How can I invest in gold?
You might invest into Gold ETFs or gold assets either offline or online straightforwardly with a mutual fund distributor. You can likewise invest in these assets with the assistance of a mutual asset wholesaler. Notwithstanding, you might consider investing into gold assets or Gold ETFs through the SIP route. You might contribute just Rs 500 per installment.
5. Which is the best month to buy gold in Pakistan?
The perfect time to buy gold is early January, March or April, and late June. The information shows that you need to be completely positioned in the two metals for the year before August. This year rather than the next year; you are probably going to get a better value this year than by waiting till the next year.
6. What is the best way to invest in gold?
The quick way to possess gold is to buy actual gold coins or bars, however, these can be illiquid and should be put away safely. ETFs and mutual funds that track the cost of gold are additionally famous, and if you have approach to derivatives markets in your investment fund you can likewise utilize gold fates and alternatives.
7. . How can I buy gold online?
Purchasing actual gold bars online is a genuinely simple process. Peruse gold bar items on trustworthy retail sites like APMEX, JM Bullion, and WholesaleCoinDirect. Select the gold bars you wish to purchase by weight, amount, and cost.
8. Is it wise to buy gold bars?
Gold investors say that gold bars are less expensive than gold coins. Gold bars also take less space than gold coins.
9. Why is gold so special?
Gold has special physical-chemical characteristics which make it valuable. Gold is malleable from all metals. It is the noble metal that does not oxidize.
10.Can gold be destroyed?
No gold cannot be destroyed, it will not deteriorate any rust or tarnish.
Gold will remain in its same condition even passed from the fire.
Conclusion
The World Gold Council's director of investment research, Juan Carlos Artigas, says, "Gold has an established track record for returns, liquidity, and low correlations, making it a highly effective diversifier." These characteristics are very relevant to investors. Returns: Over time, gold has beaten stocks and bonds, albeit it does not always do so. Liquidity: You can easily convert certain gold-based assets into cash if you buy them. Low correlations: Gold frequently outperforms equities and bonds, suggesting that when they rise, gold may fall, and vice versa. Gold also has the following possible benefits.
Related Articles
4 Ways to Successfully Invest in Gold?
How much does a gold bar weigh