Android 11 features include powerful media control, built-in screen recorder, excellent control of chat notifications, remember deleted notifications with notification history, pin favorite apps on the share page, schedule dark theme, and much more. Android 11 is the latest stable version, launched in the summer of 2020 on Google Pixel smartphones and made its way to flagships from other companies, such as Samsung, OnePlus, and more.
Android 11 Features: Every user should know about
There are many minor updates and new features that are more targeted at developers than the average user. Listed here are significant features that every user should be aware of.

Privacy for Enterprise users
If you are using an Android phone, it may be part of the Android Enterprise application. This allows your company's IT department to monitor the phone, make changes, issue updates, etc. because it is company property. However, this often pushes people to carry a different phone that they use for themselves.

With Android 11, however, you can have a personal profile and work profile, with no one influencing the other. This will allow users to switch from their work profile to their profile with the confidence that their IT department does not monitor what they are doing there. Of course, there will still be many people who will feel more comfortable handling this second smartphone. At least this new feature can entice some users to avoid that, though.

Voice Access becomes more context-aware
Users with mobility impairments have a great feature within Android called Voice Access. By turning this on, you can tell your Android phone what to do using the power of Google Assistant. With Android 10, however, some tasks require you to activate voice screen objects on the screen. For example, you could say "Tap 4" while using the Twitter app to write a new tweet (every link on the page will have a small number next to it).

However, you can say, "Open Twitter, write a tweet," making your phone communication much more fluid and natural. While this will only benefit a ■■■■■■■■ of users, it shows how Google takes access to Android very seriously.

Wireless Android Auto
Android Auto is beneficial, but sadly it requires your phone to be connected. Some phones, namely Pixels, can connect to Android Auto wirelessly, but not everyone owns those phones. Fortunately, on Android 11, every smartphone running the app can take advantage of Android Auto's wireless connection.

The only limitation would be that the head unit in your car will need to support the feature. This will still be a considerable limitation for people with cars as young as a few years old. Still, it will start the transition towards all Android Auto experiences and eventually become completely wireless.

App-pinning to the share sheet
At one point, even one of the top Android leads admitted that the Android sharing system was a problem. Now, it got much better this past year and will be very helpful with Android 11. You can now pin apps to your sharing sheet so you can easily access them whenever you want to share something.

This feature allows the user to control which apps appear at the top of the list when sharing something. The current Android System is for launching applications confusing to power users, so this is a welcome change.

Conversation notifications
In Android 10, the notifications drawer contains all your notifications in a list that appears to be problematic. Some apps are usually done with priority and shot up at the top of the list, but there is no reason. In the meantime, low-level notifications are moved to a silent section, which does not send any alerts.

In Android 11, that System changes. There are now three types of notifications: Conversations, Alerts, and Silence. The Conversation Section, quite obviously, keeps all your conversations. This can mean any app where you communicate directly with another person, including text messages and chat apps. It can also apply to directing messages within other apps, such as Instagram.

You can also prioritize conversations and applications within this section. This will allow you to prioritize messages from your mother over messages from your distant cousin, for example. The whole point is to make sure you don't miss notifications related to your essential daily communications.

In the meantime, the alert and silent sections work as they did before in Android 10. You can also quickly launch notifications from specific apps, pushing all future notifications in the Silent section. With Android 11, you now have more control over notifications than before.

Notification history
In Android 11, the new feature gives you the option to save all notifications coming to your phone in the last 24 hours. You can check the running list, get a notification you swiped accidentally, and see what you missed.

Unfortunately, this feature for notification history is not on by default. You need to go to Settings, Apps and notifications, Notifications, and Notification history. Once there, you can turn the feature on. If it is already on, you can view your notification history in that section. Remember, however, that you will not start storing notifications until the feature is on, so you will not be able to turn it on and receive notifications you deleted earlier that day.

The attractive side-effect of this Android 11 feature is that history will show you all the notifications that go with your phone, even the most silent ones that can never get in the shade. This is a great tool to see if there are any apps that you don't use a lot of system resources.

Android 11 screen recorder
There are many apps in the Google Play Store that will record your phone's screen. With that in mind, the native screen recorder within Android 11 may seem a bit late at the party, but it's still fun. After all, this is now one of the following apps that you will need to download.

The screen recording function resides in quick settings tiles. You are tapping the Screen Record feature that gives you a few options before you start recording. For example, you can choose whether your screen taps should be recorded and whether the phone should pick up audio.

The whole thing is very simple, but it gets the job done. If you need a fully featured screen recorder, you can always stick to your favorite third-party app. For most people, however, this app should be good.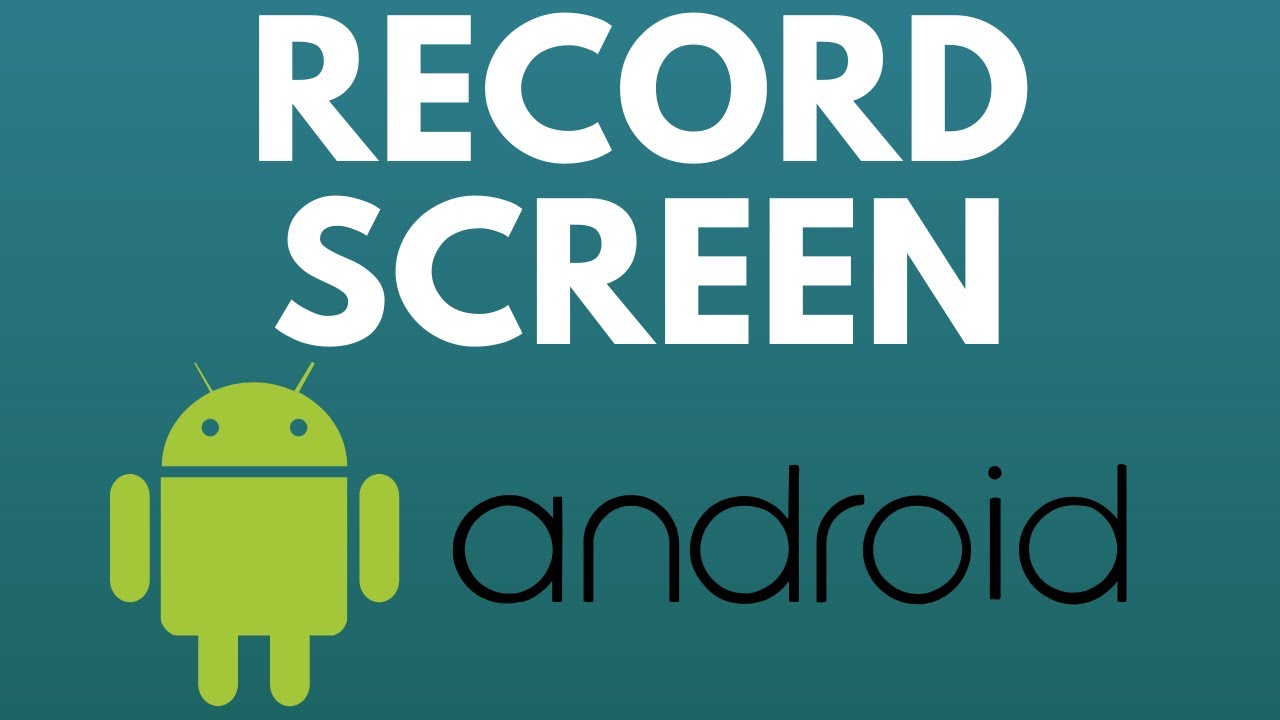 Media controls
When you play music on your Android 10 phone, the music player appears at the top of your notification drawer. With Android 11, that part of the drawer is now reserved for conversations, so the media player needs to move. Google has decided to move one to the Quick Settings section.

This makes perfect sense as the media controller is not a notification; it is a tool or a mini-app. If you swipe down the notification drawer, the media controller will be very small. It will show you the related app, art cover, basic controls, and media in which System.

Conversations and Bubbles
There are a few other changes to notifications on Android 11 besides the new media controls. For one thing, direct conversations with people are now shown above your notifications shade, separating yourself from alerts about news, purchases, or anything else that isn't important.

Google's documentation itself says this category will be "for most phones," not all, so some manufacturers may choose to display it differently. In any case, apps will need to be updated to tell Android which notifications are conversations.

Some chats can also be converted into bubbles, floating circular buttons that minimize or maximize the conversation in a floating window when tapped. Some apps like Facebook Messenger offer the same feature to any version of Android. At the same time, other phone manufacturers have built bubble versions over the years, but new launches are standardized and easy-to-use apps.

Emoji
It will not be the release of a new mobile operating system without a new emoji. Android 11 has 117 new emoji, all from a set of Unicode Emoji 13.0. Some new options include a smiling face with tears, a hidden face, pressed fingers, Ninja, Heart and Lungs, Bubble Tea, and Pinata.

Android 10 has introduced many new neutral emoji and new variations of gender-specific emoji (e.g., There are both a Man in Tuxedo and a woman in Tuxedo, a new standard People Hugging, both Women feeding Baby and Man Feeding Man (and a Man-eater) Neutral), etc. And we finally see some transgender representation four years after adding the standard flag of pride in 2016, as both the Transgender Flag and the Transgender Symbol are available.

In addition to the new emoji, Google has also released most of the existing emoji. Many symbols add blurring, outlines on people have been modified, and so on. Turtle replaced in Android Oreo makes a winning comeback on Android 11, Penguin ️is realistically shaped, Red Heart no more extended gradient, and so on.

Smart device controls
More and more people are putting some innovative home technology into their lives. In response to this growing trend, Google has added a new Android 11 that lets you efficiently manage your various devices without opening an app.

You can hold the power button to launch a new tool. At the top, you'll find standard power features, but below, you'll see a lot more options. A Google Pay shortcut lets you quickly choose which payment method you want your next offline transaction to use. Below that, you'll see dozens of buttons connected to your various smart home products.

Android 11 will pre-populate this field with your six devices, but you can add/remove devices as you see fit. Any devices you take care of, you can touch them to turn on or off the lights, check your security cameras, unlock your front door, etc. No more opening three different apps to do all those things.

Unfortunately, some OEMs do not use this feature. Samsung, for example, still has standard power buttons on this page without intelligent home controls. Some companies move controls to other parts of the OS. Fortunately, Google gives you the option to remove the long press of the power button shortcut on Android 12, so this whole feature will change soon.

Dark theme scheduling
It was pretty fun when Google finally introduced the native dark mode on Android 10. However, it was simple enough: it could be turned on or off. Meanwhile, Android skins from other manufacturers allow users to control when and why dark mode should be activated.

With Android 11, users can now edit the dark theme using one of two different metrics. You can set the dark theme to turn on or off when the sun goes down or rises. You can also set a custom schedule for activating the dark mode if you wish.

Google has released sunsets/sunsets on Pixel phones running Android 10 by early 2020, but Android 11 will bring that and the timing feature to all.
Android 11 release date

Google released Android 11 on September 8, 2020; we were looking for this day due to a leak from the company. Still, Google itself has not been exceptionally pleased with the new operating system. September 8 marked the release of Android 11 on Pixel phones, but if you own a handset from a non-Google company, you should wait.

Manufacturers with custom Android forks will now need to build their Android 11 models and roll them on their Smartphones that may be faster on the new flagship, but if you have an old or medium handset, you may have to wait a while.

So, while many new Smartphones can be upgraded to Android 11, and some devices even come pre-installed, you may have to wait a while depending on your device and the world.
Why has the phone still not got Android 11 yet?

This may be the manufacturer and provider of the cellular network to limit the number of Android updates to your phone. While it differs, it is a problem that has caused Google to fight it since the first version of Android back in 2008.

An excellent way to check it out is to go to the manufacturer's website or ask a representative at your nearest cellular network store to see if your phone is compatible with Android 11.
These are the best Android phones in the world

Stay safe on your phone with the best Android VPN
Frequently Asked Questions
Following are some frequently asked questions related to Android 11 Features.
1. What is Android 11 called?
Google has released its latest major update called Android 11 "R," which is now being released on the company's Pixel devices and smartphones from a few third-party manufacturers.
2. Is Android 11 any good?
If you want the latest technology first, like 5G, Android is for you. If you can wait for the polished version of the new features, go to iOS. All in all, Android 11 is a good upgrade as long as your phone model supports it. Still, a PCMag Editors' Choice share this difference with the attractive iOS 14.
3. Does Android 11 improve battery life?
Google is testing a new feature on Android 11 to improve battery life. This feature will allow users to hold apps while stored in the cache, preventing them from performing and improving battery life.
4. What kind of food is Android 11?
By 2020, everything is a cake, including Android 11. Android VP engineering Dave Burke unveiled the code name "Red Velvet Cake" in an interview with All About Android via Droid-Life. Google's alphabet naming scheme has been an Android tradition for years, starting with the Android 1.5 Cupcake in 2009.
5. Can Android 10 be upgraded to 11?
Now, to download Android 11, go to your phone's settings menu, which has a cog icon. Select the System, scroll down to Advanced, click System Update, and check for Updates. If all goes well, you should now see the upgrade option on Android 11.
6. What is the benefit of Android 11?
With Android 11, Voice Access is fast and easy to use. Intuitive labels in apps help you to control and navigate your phone, all by speaking aloud. Even use Voice Access offline for extra support whenever you need it.
7. Are there any problems with Android 11?
Pixel users also complain about various problems, including connection issues, issues with first- and third-party applications, abnormal battery discharge, UI lag, audio issues, multi-tasking issues, media management issues, and much more.
8. Is Android 10 or 11 better?
When you first install the app, Android 10 will ask you if you want to grant the app permissions all the time, only if you use the app or not. This was a big step forward, but Android 11 gives the user more control by granting permissions only for a certain period.
9. Does Android 12 improve battery life?
This is the first time since 2014 that Google made a visual interface, bringing a personalized touch to Android. Available as a public beta, Android 12 includes many new features, including new privacy options, better performance, and battery life.
10. Will there be a Windows 11?
Microsoft has officially launched Windows 11, the next major software update, which will reach all compatible PCs over the year. Microsoft has officially launched Windows 11, the next major software update that will reach all compatible PCs over the year.
Conclusion

Android 11 is the latest version of the Google app currently available for smartphones, it's the 2020's iteration of Android updates, and it's ready to download across Smartphones.

If you have a low-end Android 11 phone, it may not come to you at all, which is why Google has redesigned the Android 11 (Go edition), which is a simplified operating system that works on handsets with 2GB or less RAM. Phones running this version of Android 11 should start running soon.
Related Articles
https://howtodiscuss.com/t/how-to-delete-offerup-account/64991