Drainage is the method of removing surface or groundwater from a given area. Drainage systems include all pipes on private or public property that carry sewage, rainwater and other liquid wastes to a disposal point. The main purpose of a drainage system is to collect and systematically dispose of waste to maintain healthy conditions in a building. Drainage systems are designed to remove sewage as quickly as possible and should prevent sewer and septic gas from entering residential areas.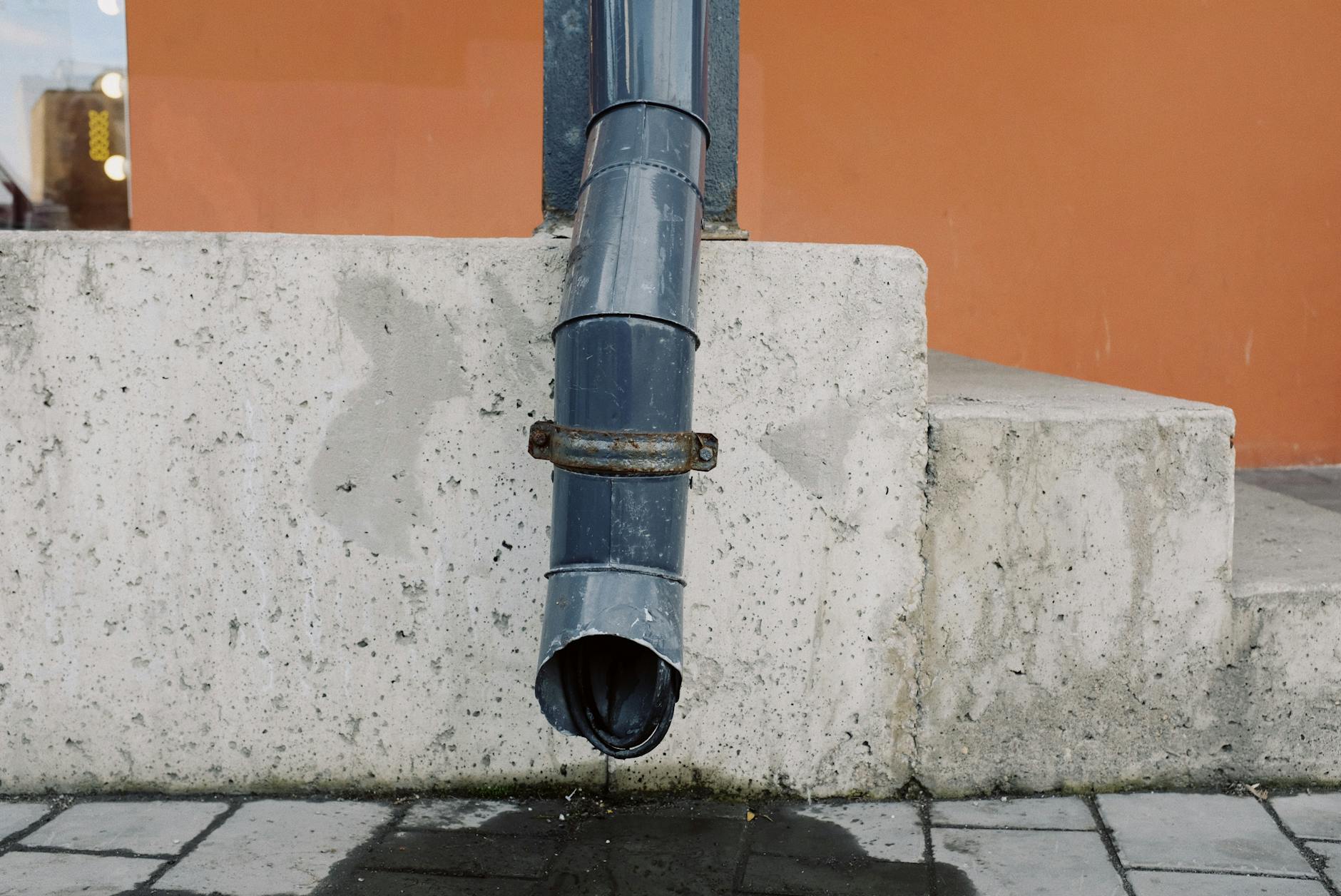 What Is A Drainage System?
A drainage system is a system that allows all the waste to carry away from the home with the water. Drainage systems are usually underground and are very useful for excretion of waste.
Drainage systems are installed not only in houses but also in shopping malls and factories to get rid of excess waste.
Residential Drainage System
This system removes dirty water from residential areas. This system helps to move water away from walkways, driveways and roofs to prevent flooding. Residential drainage systems are very important as they prevent rot, mold, mildew and structural damage caused by waterlogging in buildings.
Types of residential drainage systems are:
Surface
Underground
Slope
Water pipe / grooves
Some Basic Types Of Residential Drainage Systems Are:
Surface drainage systems
Surface drainage systems contain shallow trenches that have been dug in parallel and serve as channels for drainage water. These trenches lead the water into the main drain to prevent water retention and flooding.
Underground drainage systems
Underground drains are placed under the top layer of soil to remove excess water at the root level. Underground drains require digging deep trenches and installing underground pipes. A huge channel is made to gather water from the lines.
Slope drainage systems
Slope drains allow water to flow down from a structure with the help of pipes that move down a slope. A pipe is installed and anchored on a small slope, causing water to flow through the pipe and away from the structure.
Downpipe and gutter systems
Downpipes collect water from gutters and direct it to the ground. A downspout is usually connected to a building's gutter system and directs water from the roof to the ground. Downpipes drain the water on a slope so that the water does not collect at the bottom of the downpipe.
Combined drainage systems use a single drain to divert both water from plumbing and rainwater from roofs and other surfaces into a common sewer. This system is economical to install. Separate drainage systems use separate wastewater drains that lead to a sewer. The rainwater from roofs and other surfaces is channeled into a surface water channel in a separate surface water drain. This system is relatively expensive to install.
Advanced Drainage System
In this advanced world, drainage systems are also advanced. Special pipes are installed underground to make the water flow better. The water moves from one end of the house to the other, collecting all the waste and moves out of the house.
This is how the whole system works.
How Does A Drainage System Works?
The drainage system in your home works entirely by gravity, allowing sewage to flow downhill through a series of large diameter pipes. These drain pipes are connected to a vent pipe system that brings fresh air to the drain pipes and prevents suction that either stops or slows the free flow of sewage.
When the dirty water that you flush from your toilet or drain from your sink leaves your home, it goes to the main sanitary system and flows out into a large storage.
how the drainage system works? It is very important to have a clear understanding of the system in your house because it can affect the health of your family. Drainage systems carry rainwater from one part of a building or area to another. There are several different types of drains that people use to carry water from their homes to the drainage system.
Water travels in the direction of the slope of a hill. The water picks up dirt and debris as it goes down the drainage system, so it travels along the dirt roads at an average of 7 feet per second. The more road work there is in your home, the higher the water will travel at. The speed at which water flows depends on the size of the pipes in your house, and the soil in your yard.
These are the main types of drainage systems
Self-cleaning systems
This system uses a sensor that automatically cleans the dirt or debris in the pipes each time the water flow through them. If any foreign object is present when the sensor is triggered, then the system will remove the object and continue the water flow. This is the most expensive type of system because of the number of sensors that need to be installed.
Gravity Drainage System
Gravity drainage systems work by pushing the water down. The lower part of the system contains water that is pumped up to the top. This is much less expensive than the self-cleaning system because you do not need to install as many sensors. In addition, gravity systems do not require a lot of upkeep. All you need to do is turn the valve on the top of the pump to push the water to the ground.
You should always try to keep your drainage system clear of debris. This will help your house drain well. When there is too much debris in the pipes, it will take longer for the water to drain into the drain. You will end up with an increase in the amount of water that is draining from your house. Over time, this can lead to flooding.
A properly functioning water system also helps prevent soil erosion. The more efficient your drainage system is, the lesser amount of water and dirt that will flow into your drains. It is also vital to regularly check the level of your drains. You should be able to tell if they need to be serviced or repaired.
Chest Tube Drainage System
Chest tube drainage system is a system that is like a small tube from which all the excess water is passed and goes out of the house. Basically, chest tube is a tube that is used to drain air or blood from the human lungs. It is a small, hollow plastic tube that is why the drainage system is named after it.
Under Deck Drainage System
Rather than adding a dirty drainage system in the ground, you can have a decent drainage system under the roof. It is lightweight and easy to install as compared to the underground drainage system.
Conclusion
The drainage systems are very important for houses because they remove the excess waste and make the surroundings clean. Drainage systems are either installed underground or under the roof tops. The purpose is to remove the dirty water, which way you adopt is your choice. There are many types of drainage systems and almost every drainage system is used. If the drain gets blocked, you need to immediately get it cleaned and let the process go on otherwise it would make a mess in the house.
Frequently Asked Questions (FAQ's)
1. How much does it cost to install drainage system?
The drain installation runs most homeowners at an average cost of $3,725, from $1,885 to $5,582. Smaller, simpler solutions can be as low as $500, and more complex projects can cost as much as $18,000.
Drainage systems include French drainage styles using a perforated pipe embedded in a gravel filled trench. Some surface level drains use variations with metal and plastic ducts in this method. Other parts of the system include dry wells, sump pumps, down pipe connections, window well drainage and foundation drains
2. What is a dry well drainage system?
A dry well or dry well is an underground structure that drains unwanted water, most often surface runoff and storm water and in some cases gray water. It is a covered chamber with porous walls that allows water to slowly penetrate the soil (i.e. percolate) and dissipate into the groundwater.
3. Which type of pipe is typically found in drainage systems?
Polyvinyl chloride pipes are the most common pipe used for drainage projects.
4. How many major drainage systems are there in New York?
New York's waters (lakes, rivers, and streams) are part of one of the 17 major watersheds or drainage basins.
5. Why do we need drainage system?
Drainage ensures proper aeration of the soil. If you have excess or stagnant water, it can choke your crop. Drainage reduces soil and nutrient loss from runoff and can help prevent soil erosion. … Drain can be collected and stored for future use in dry weather.
it allows the free flow of water and, in most cases, prevents build-up which can lead to flooding. Drainage systems also prevent the buildup of standing water, which can encourage mosquitoes to breed.
Looking for a drainage contractor? Here it is:



drainage contractor
Related Articles
How to Unclog a Drain with a Snake
How to clean the garbage disposal