Classic beauty means the pure, charisma and natural beauty. It means that your face conforms all the traditional standards of attractiveness for your culture.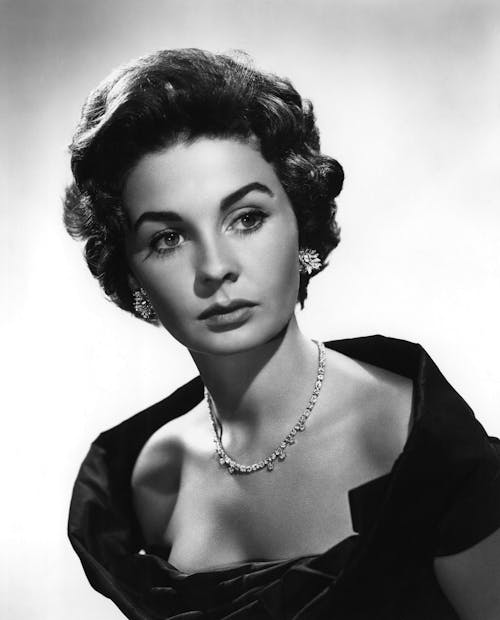 CLASSIC BEAUTY: THE HISTORY OF MAKE-UP
"Classic Beauty: The History of Make-up" was originally published on May 28, 2017. The author of this book is "Gabriela Hernandez. The book is a scholarly work on the history of make-up. The subject raised in the book is health, fitness, grooming and beauty. Gabriela Hernandez defined the actual art of make-up in her book. The definition of beautiful face always changes with the passage of time due to the beauty rituals and the evolution of cosmetics from ancient era through today. The book gives the chronicles historic trends for lips, face and eyes and offers, in detail, aesthetic reviews of each decade from 1920s to the present time with the vintage photos of old make-up ads, detailed make-up application guides, profile of famous make-up innovators and iconic faces. There are more than 450 images, timelines and detailed vintage color palettes show the changing definitions of beauty and document make-up innovations. The book is an ideal reference for the professional make-up artists, students, cosmetologists and general make-up enthusiasts.
GABRIELA HERNANDEZ
Gabriela is the founder and CEO of "Besame Cosmetics". She is an artist, photographer and cosmetic historian. She is married and live in Los Angeles with her two children. Her photography has also been published in "L.A. Times", "Bon Appetit" and "Shapes". She has wrote many books such as "Amor y Apio", "Classic Beauty: The History of Make-up", and "Timothy's Magic Wheelchair: The Martian Overlord".
BESAME COSMETICS
The make-up historian, Gabriela Hernandez, along with her husband "Fergus Hernandez" founded Besame Cosmetics in 2004. Besame Cosmetics, Inc. is color cosmetic company that is headquartered in Los Angeles, California, United States. The company recreates make-up shades, products and packaging from 1920s to 1970s. They are known for their cake mascara. Company has several collaborations with the Walt Disney Company and creating the lipstick worn by the actress Hayley Atwell on the ABC Marvel show Agent Carter. Besame Cosmetics was started for the online orders only. "Besame Red" (lipstick shade) was the first product created and sold by the brand online. Then in 2005, hey opened a boutique shop. The products they offer are lipsticks, rouges, face powders, brushes and many more based on the historical make-up that Gabriel had in her personal antique collection.
CLASSIC BEAUTY
Classic also refers to something old that remains valuable and prized, but it is different from antique. Classic style shows the tradition of your culture. There are following meanings of classical:
• Belonging to the highest rank.
• Serving as the established standards.
• Of a well-known type or class.
• Refined, formal and restrained in style.
• Elegant, simple and harmonious.
• Having literary and historical relations.
• The language and the literature of ancient Rome and Greece.
• Typical or traditional type.
In 1933, a chart was given as a guide for make-up artists. According to this chart, the perfect face includes these seven key features:
Length of the face equals to the length of three noses.
Upper and lower lips are of same width.
Width of an eye between the eyes.
Eyebrow begins on the same line as the corner of the eye, nearest the nose.
Symmetrical eyebrows conforming to the line of the nose.
Width of the face across cheeks equals to two lengths of nose.
Space from the lower eyelid to the upper eyelid is the same as space between eyebrow and the upper eyelid.
HOW TO BE CLASSICALLY BEAUTIFUL?
The key of classic beauty is to keep it simple. An elegant women is always very cohesive, soft, and subtle. Everything should be at its best to make you classically beautiful in a crowd. The modern trends are not made for all of us and not each of us can handle it perfectly. Classic beauty is not about the expensive or branded accessories you wear; it is about how you carry yourself. Here are some rules to achieve the classic beauty looks:
• AVOID TRENDY CLOTHES
Classic women never wear trendy clothes; they wear simple classic pieces. Simple matte dresses like in shades of blue and black with striking accessory, in addition with aviator glasses and colorful scarf look elegant. A classy set of pearls will enhance your outfit.
• RESPECT YOUR NATURAL HAIR'S TEXTURE
Avoid coloring your hair. Always aim for healthy, natural and shiny hair. Stop a lot of experimentation on your hair to make them look best. Many of us chemically alter their hair, which makes hair unhealthy and look frizzy.
• WEAR LIGHT MAKE-UP
Wearing less make-up can bring out your natural beauty – the natural you. It will give rise to a healthier skin and boosts more confidence when you see people accepting you for the real you. Do matte and simple make-up than shimmery, glittery highlighter look. Try to skip lip-gloss, which draws too much unwanted attention. Matte make-up looks classier.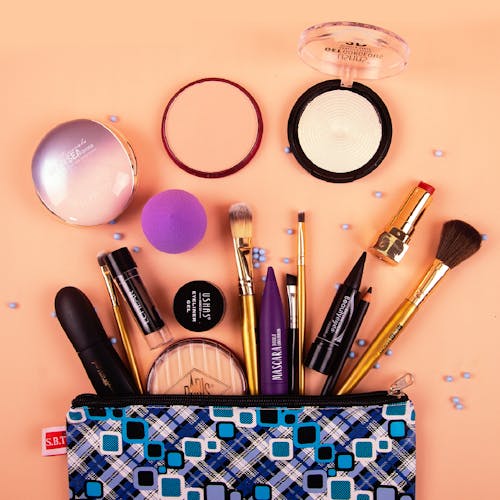 • BE POSITIVE AND HAPPY
Classic beauty is known for being calm, reserved and always in control. A positive outlook is always beautiful and attractive.
• HAVE GOOD PERSONAL HYGIENE
Proper hygiene habits such as brushing, washing your hands, regular bath, flossing your teeth will keep the bad odor away from you. A good body hygiene helps to feel good about yourself. This is also important for mental and physical health.
• KNOW WHAT YOU ARE TALKING ABOUT
Intelligence is the key. Think before you deliver. Whatever you speak must be of some intelligence or significance.
• AVOID PLAIN BLACK
Black is a classy color but it enhance when wore with single other color such as white, red, green or blue.
• CHOOSE THE COLOR SUITS ON YOUR COMPLEXION AND EYE COLOR
Wear the outfits whose color works best with your complexion and eye color. For example:
Blue eyes: Dark blue, orange, dark purple, black, white, turquoise, dark red, and blue-purple. Colors to avoid are lime green, baby blue, brown, hot pink and any tints.
Black eyes: All the colors suit on black eyes.
Green eyes: Colors that look classy are black, off-white, brown, purple, and dark blue. Gray, green, orange, white, bright red and yellow do not suit on green eyes.
Brown eyes: Green, yellow, charcoal, any dark color and pink. Most of the colors look best on brown eyes.
CLASSIC BEAUTIES (1930s-1950s)
One definition of classic beauty is the golden year of the cinema industry, up to 50s or 60s. Therefore, the beauties of this era are:
ELIZABETH TAYLOR
Dame Elizabeth Rosemond Taylor was an English-American actress and businesswoman. She was born on February 27, 1932 in London, England and died on March 23, 2011 at the age of 79. She started her career as a child actress in 1940s and was one of the popular stars of classical Hollywood cinema in 1950s. The American Film Institute named her the "7th greatest female screen legend" of all time, in 1999. She gained popularity through her film "National Velvet" in 1944.
GRACE PATRICIA KELLY
She was born on November 12, 1929 and died on September 14, 1982. She was an American actress who worked in several significant movies in 1950s. Then she married to Prince Rainier III in 1956 and became Princess of Monaco. "Mogambo", released in 1953, was the reason of her fame.
MAUREEN O'HARA
Maureen O'Hara was born on August 17, 1920 in Ireland and died on October 24, 2015, at the age of 95. She was an Irish singer and actress. She worked in the films like "How Green Was My Valley", released in 1941, "The Black Swan" (1942), "Miracle on 34th Street" (the Christmas classic) in 1947, "Comanche Territory" (1950), "The Quiet Man" (1952), "Big Jake" (1971) and many more.
KIM NOVAK
Kim Novak was born on February 13, 1933. She is an American retired actor, painter and mental health advocate. She started her film career in in 1954. She gained stardom from her performance in "Vertigo" (1958). She was nominated in 16 different categories award in which she won nine awards.
LANA TURNER
She was an American actress; born on February 8, 1921 and died on June 29, 1995. She achieved fame as both as a pin-up model and a film actress. In mid 1940s, she was one of the highest paid actresses in U.S.
SUSAN HAYWARD
She was born on June 30, 1917 in Ney York. She was diagnosed with brain tumor in 1973 and died on March 14, 1975, at the age of 57. Susan was an American model and actress. She worked in the movies like "Hollywood Hotel", "Our Leading Citizen", "And Now Tomorrow", "The Honey Pot", "Deadline at Dawn", "House of Strangers", "Garden of Evil", "I Want to Live!", "Say Goodbye, Maggie Cole" etc.
GINGER ROGERS
Ginger Rogers (1911-1995) was an American dancer, actress, and singer during the golden age of Hollywood. She worked in "Kitty Foyle" in 1940, and won an "Academy Award for Best Actress".
JOAN FONTAINE
Joan Fontaine was born on October 22, 1917 and died on December 15, 2013, at the age of 96. She was a British-American actress. Joan started her acting career in 1935. She also released her autobiography "No Beds of Roses" in 1978. She is the only actor to have won an "Academy Award" for acting in a Hitchcock film.
ROSALIND RUSSELL
Catherine Rosalind Russell was born on June 4, 1907 and died on November 28, 1976. She was known for her role of fast-talking newspaper reporter Hildy Johnson in "His Girl Friday", released in 1940. She had a wide career span of about 30 years.
FRANCES FARMER
She was born on September 19, 1913, in Washington, U.S and died on August 1, 1970. Frances was an American actress and television hostess. She made her acting debut in B film "Too Many Parents" (1936). She was married to American actor Leif Erickson in 1936, but she was soon divorced.
VIVIEN LEIGH
She was a British stage and film actress. Vivien was born in 1913 and died in 1967. She won the "Academy Award for Best Actress" two times, for her performances in "Gone with the Wind" (1939) and "A Streetcar Named Desire" in 1951. She also won the "Tony Award" for her work in the Broadway musical version of "Tovarich" in 1963.
JUDY GARLAND
Judy Garland was born on June 10, 1922 and died on June 22, 1969. She was an American actress, vaudevillian, singer, and dancer. She worked in the industry for 45 years. She was the first woman to win the "Grammy Award for Album of the Year" in 1961. She started performing in vaudeville as a child. She is the mother of American actresses "Liza Minnelli" and "Lorna Luft".
HEDY LEMARR
Hedy Lemarr was born on November 9, 1914 in Austria-Hungary and died in January 19, 2000. She was an American actress, film producer and inventor. She appeared in 30 films. She gained fame through her performance in "Ecstasy", released in 1933, which was her first American film. She worked in films like "Money on the Street", "Lady on the Tropics", "White Cargo", "■■■■ Town", "The Conspirators", "Dishonored Lady", "Samson and Delilah", "My Favorite Spy", "The Female Animal" and many more.
FREQUENTLY ASKED QUESTIONS (FAQs)
How does a classy woman behave?
A classy woman should be confident, but not over-confident. She displays etiquettes, self-respect and appreciation. She avoid idle gossips. She does not allow her mood to affect her manners.
What is timeless beauty?
A timeless beauty is a woman who is forever youthful in both appearance and spirit. She is always positive, remains happy and feel as young as possible.
CONCLUSION
Classic beauty is the natural beauty, which reflects the culture of a person. To remain simple and pure enhance the charisma of a person. Classic beauty also refers to the golden era of cinema. Some of the beautiful classy actresses of that time are also mentioned above.
RELATED ARTICLES
How to start your own saloon business?
How to be pretty
Makeup for beginners