"If you build it, they will come" is a popular line from the classic 1989 U.S film "Field of Dreams".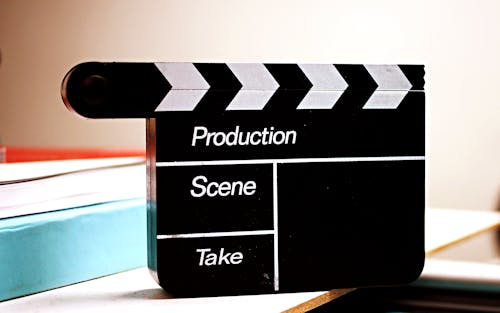 FIELD OF DREAMS
Field of Dreams is an American sports supernatural drama film, released on April 21, 1989. This film was adapted by William Patrick Kinsella's 1982 novel "Shoeless Joe". The film is written and directed by Phil Alden Robinson. Field of Dreams was produced by Lawrence Gordon and Charles Gordon. Film was nominated for three Academy Awards (The Oscars) including for Best Adapted Screenplay, Best Original Score and Best Picture. In 2017, the film was selected for preservation in the United States National Film Registry by the Library of Congress as being "culturally, historically, or aesthetically significant". The shooting for the film started on May 25, 2988. James Horner, as a composer, worked in the film. A number of pop songs are heard during the film. The film first released in just a few theaters and was gradually released to more screens so that it would have a spot among the summer blockbusters. It ended up playing until December. The film "Field of Dreams" was also released in the Philippines by Eastern Films on November 1, 1989. On "Rotten Tomatoes" (American review aggregation website for television and films) the film has an approval rating of 86% based on 58 reviews, with an average rating of 7.8 out of 10. On "Metacritic", it has an average score of 57/100, based on reviews from 18 critics, indicating "mixed or average reviews". On "CinemaScore", audiences graded A to the film on scale of A to F. In June 2008, a poll of over 1,500 people held in the creative community, AFI (American Film Institute) revealed its "Ten Top Ten" — the best ten films in ten "classic" American film genres. The film was recognized as the sixth best one in the fantasy genre. It was also released on VHS in 1992, later released on DVD on May 4, 2003. Field of Dreams was released on Blu-ray on March 13, 2011 and on 4K UHD Blu-Ray on May 14, 2019 for the film's 30th anniversary.
CAST OF FILM
The film comprises of a great cast. The casting includes:
Kevin Costner as Ray Kinsella
Amy Madigan as Annie Kinsella
Gaby Hoffmann as Karin Kinsella
James Earl Jones as Terence Mann
Ray Liotta as Shoeless Joe Jackson
Timothy Busfield as Mark
Burt Lancaster as Dr. Archibald "Moonlight" Graham
Frank Whaley as young Archibald Graham
Dwier Brown as John Kinsella
Lee Garlington as Beulah Gasnick
Michael Milhoan as Buck Weaver
Steve Eastin as Eddie Cicotte
Charles Hoyes as Swede Risberg
Art LaFleur as Chick Gandil
KEVIN COSTNER
Kevin Michael Costner is an American actor, producer and film director. Kevin was born on January 18, 1955 (age: 66), in California, United States. He has been awarded by two Golden Globe Awards, two Academy Awards, two Screen Actors Guild Awards, and a Primetime Emmy Award. Kevin started his career in 1981 with "Sizzle Beach, U.S.A". He played a few minor roles in films, and then in 1987, he portrayed the character of "Eliot Ness" in the film "The Untouchables". After this, he was seen in starring roles in a series of films such as No Way Out (1987), Bull Durham (1988), Field of Dreams (1989), Dances with Wolves (1990), Robin Hood: Prince of Thieves (1991), The Bodyguard (1992), Waterworld (1995) – the most expensive film ever made at the time, For Love of the Game (1999), Rumor Has It (2005), Dragonfly (2002),The Upside of Anger (2005), Molly's Game (2017), The Guardian (2006), Thirteen Days (2000), Man of Steel (2013), 3 Days to Kill (2014), McFarland, USA (2015), Criminal (2016), Hidden Figures (2016), and Let Him Go (2020).
AMY MADIGA
Amy Marie Madigan is an American producer, actor and singer. She was born on September 11, 1950. In the 1970s, she started her career as a musician, singing lead vocals for the band "jelly". In 1981, she was seen in television screen, playing the character of Adele on the episode of "Hart to Hart". In the same year, she made her film debut in "Love Child" as Terry Jean Moore. Her other films are Places in the Heart (1984), Twice in a Lifetime (1985), Field of Dreams (1989), Uncle Buck (1989), The Dark Half (1993), Riders of the Purple Sage (1996), With Friends Like These… (1998), Pollock (2000), In the Land of Milk and Money (2004), Gone Baby Gone (2007), Once Fallen (2010), That's What I Am (2011), Shirin in Love (2014), Rules Don't Apply (2016), A Crooked Somebody (2017), American Woman (2018), The Last Full Measure (2019), The Hunt (2020) etc. She is also seen in many television series. She has been nominated in 21 different categories awards and won six of them.
SUMMARY: Field of Dreams is a sports drama film. The film was released in 1989; it is based on "Shoeless Joe" novel. The film casted Kevin Costner, Amy Madigan, James Earl Jones and many other famous actors.
IF YOU BUILD IT, THEY WILL COME
"If you build it, they will come" is a famous line from the film Field of Dreams. A corn farmer in Iowa, Ray Kinsella, role played by Kevin Costner, hears a strange whisper one night in his cornfield urging him to build a baseball diamond in his cornfields, which says, "If you build it, he will come". The meaning of this misquoted line remains unclear until the film's plot unfolds. Kevin's character does indeed build "it" (a baseball stadium in his field) and "he" (refers to the ghost of a famous player from history) does come, to play alongside the team pulled together from misfits and past heroes.
He sacrifices all the income Ray Kinsella could make from his corn crop, he plows over his cornfield to create the baseball diamond in his vision and everyone thinking he has lost his mind. Despite doubts, Ray believes in that voice and moves forward with building. A few months later he sees baseball players brought back to life from the Black Sox scandal era, the first of who was Shoeless Joe Jackson (played by Ray Liotta). Soon other players follow. Eventually, Shoeless Joe Jackson (his father) returns along with other players to play a baseball game, and the entire town comes out to watch. Ray staked his farm and livelihood on fulfilling his dream and building a baseball field. The movie ends with the hundreds of cars approaching the baseball field. In other words, he built; they came.
The phrase has become a reliable catchphrase for business leaders. It is used in the business world that if you have a business goal or idea and you put all of your effort and move forward, then your dream becomes a reality, and people come to your business. However, it implies action; you cannot just dream about it, you need to take the first step forward and put efforts, and have faith in yourself (listen to that inner voice) and you will be successful.
"If you build it, they will come" this phrase is ranked 39 of the "100 most memorable American Movie Quotation", polled by AFI (American Film Institute). AFI revealed the list on June 21, 2005.
FREQUENTLY ASKED QUESTIONS (FAQs)
Is Field of Dreams a real place?
The Field of Dreams is in Dubuque County, Iowa, near Dyersville. It is actually a baseball field and pop-culture tourist attraction built originally for the movie "Field of Dreams".
How long is Field of Dreams?
The film Field of Dreams take 1 hour and 47 minutes to finish.
Who is the little girl in the film field of dreams?
Gaby hoffmann was the cute little who played Kevin Costner's daughter in Field of Dreams.
Is Field of Dreams available on Netflix UK?
Yes, the Field of Dreams is now available on British Netflix. It arrived for online streaming on August 1, 2020.
Where was the field of dreams filmed?
Much of the movie was filmed in the films in Dyersville, Lowa. The original farmhouses are used in the movie.
Who plays Ray Kinsella's dad in Field of Dreams?
Dwier Brown played the role of Ray Kinsella's father in the movie. He was named John Kinsella in Field of Dreams.
CONCLUSION
The phrase "If you build it, they will come" is actually a strange whisper, listened in the film "Field of Dreams". This line was heard by Ray Kinsella (role played by Kevin Costner) when he was wandering in the cornfield. This phrase also implies in business world, to become succeed, one needs to put efforts and have trust and faith on himself.
RELATED ARTICLES
How Long Are Movie Previews?
What movie should i watch
Best Quotes for Monday Motivation