How long does a wire transfer take? Wire transfers take 24 hours to complete domestically, when sending money to an account within the same organization and internationally may take 1-5 business days. In the worst cases, it is completed within 3 days domestically.
Wire transactions are sometimes impacted by public holidays and also depend on sender or recipient's location like in a country where wire transferring is slow due to political or other situations, or you face delays if you're receiving money from a slow-to-pay countries such as Afghanistan, Pakistan, Cuba. Long distance wire transfer is also an attractive source for scammers so only send money to whom you know or have complete information of recipient before transferring money.
Wire Transfer
A wire transfer is an electronic transfer of funds from a bank or credit union to another bank. But if someone asks for a "bank wire," they want a traditional bank-to-bank transfer which is done using a network such as the Society for Worldwide Interbank Financial Telecommunication (SWIFT) or Fedwire.
But the term wire transfer applies to other types of transfers. Like a person in the U.S. can also wire money to people living foreign through international wire transfers, also known as remittance transfers. So, clarify the payment requirements if someone asks you for a wire transfer.The transfer can also be made in cash at a cash office. By using a wire transfer, people living in different areas of the world can safely transfer money to anyone or to any institutions. You can also use options like Western Union, Money Gram, Xoom international transfers.
How wire transfer works?
How wire transfer works? Wire transfer is a transfer of funds done electronically across a network of banks around the world. Senders pay for the transaction at his side of the remitting or collecting bank and mention recipient's name, bank account number, and the amount transferred.
It works like:
No physical money is transferred between banks or financial institutions when conducting a wire transfer. Instead, information is passed between banking institutions about the recipient, the bank receiving account number, and the amount transferred.
The sender of a wire transfer pays for the transaction at the remitting bank. The sending bank sends a message to the recipient's bank with payment instructions through a secure system such as SWIFT.
The recipient's bank receives all information and deposits its own reserve funds into the correct account.
The two banking institutions then settle the payment on the back end (after the money has already been deposited).
Note: International wire transfers are detected by the Office of Foreign Assets Control to make sure that money is not being wired to terror groups or for use for money laundering purposes.
Different money transfer methods
According to the World Bank, a huge amount of $68 billion was sent by individuals in the United States to individuals in low and middle income countries in 2017 which makes the U.S., the leading source of remittances to these countries. Most of this money flow went from migrants working in the U.S. to their family members back in their home countries.
In 2019, remittances from the developed world to developing countries will total $550 billion, according to the World Bank expectation.
There are many different methods of money transfer depending on situation like:
| Payment Method | Purpose | Options |
| --- | --- | --- |
| PayPal | for Domestic Peer-to-Peer Transfers and Domestic Transfers | Bank account, credit and debit cards. |
| Zelle | for Fast Domestic Bank Transfers | can send money directly from your bank account with Zelle. |
| WorldRemit | for Fast International Cash Transfers | Bank account, credit, debit or prepaid card, Google Pay, Apple Pay, Trustly, Poli, Interac, iDEAL, Soford. |
| Transferwise | for World Travelers | Direct debit, wire transfer, debit card, credit card, Apple Pay. |
| Remitly | for Sending From the Developed to the Developing World | Bank account, credit card, debit card. |
How long does a wire transfer take for closing?
Domestic wire transfers generally take 24 hours long for closing or less to arrive in the recipient's account. However, International wire transfers may take 1-5 business days. A domestic wire transfer only has to go through a domestic ACH and can be delivered within 24 hours. However, International wire transfers have to go through a domestic ACH and also its foreign equivalent.
How long does a wire transfer take internationally?
International wire transfers may take 1-5 business days because International wire transfers have to go through a domestic ACH and are also detected by the Office of Foreign Assets Control to make sure that money is not being wired to restricted terrorist groups or used for money laundering purposes.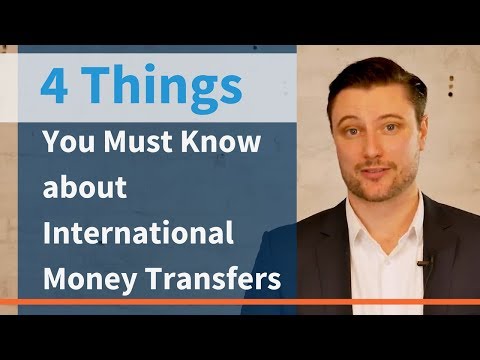 Wire Transfer fee
Normally, the wire transfers fee are as follows
International incoming fee is $15 only.
International outgoing fee is $49 only.
Domestic incoming fee is $15 only.
Domestic outgoing fee is $25 only.
Here are these wire transfer fees of different banks and financial institutions.
| | | | | |
| --- | --- | --- | --- | --- |
| Financial institution | Incoming domestic wire | Outgoing domestic wire | International incoming | International outgoing |
| Bank of America | $15 | $30 | $16 | $0 sent in foreign currency; $45 sent in U.S. dollars |
| Capital One 360 | $0 | $30 | $0 | available only for in-branch eligible accounts. |
| Chase | $15 ($0 if coming from Chase) | $25 online; $35 with banker assistance | $15 ($0 if coming from Chase) | $5 sent in foreign currency ;$40 (or $50, with banker assistance) sent in U.S. dollars |
| Citibank | $15 | $25 | $15 | $35 |
| Fidelity | $0 | $0 | $0 | Up to 3% of amount in foreign currency; $0 sent in U.S. dollars |
| PNC Bank | $15 | $30 | $15 | $45 |
| USAA | $0 | $20 | $0 | $45 |
| U.S. Bank | $20 | $30 | $25 | $50 |
Bank wire transfers aren't the only way to send money. For transfers within the U.S., consider Non Bank Financial Institutions that charge less fees. If you need to send money abroad, look for companies that offer better exchange rates, such as Western Union, Money Gram, Xoom etc.
Wire Transfer vs ACH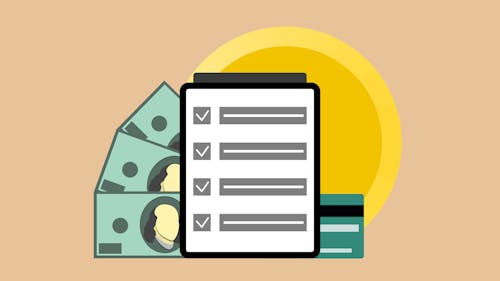 Wire transfers and ACH transfers used for different requirements. Wire transfers typically used by scammers and can be completed in 1 business day if domestic otherwise may take 1-5 days and costs $10 or more to send. Wire transfers are best when speed and assurance are important for both parties. Otherwise, why pay the fee and take the extra steps to complete a wire transfer. While ACH payments are good for small, frequent payments. As long as everybody involved trusts each other, typically free of cost and take one business day to complete and can be reversed
Wire transfer login
Generally we login on some website, if we have an account there. In case of wire transfer login you must have a bank account where you login. For example, this can be done using Bank of America account, if you don't have any create by following these steps:
Go to the Bank of America official website.
click on"Don't have an account?" and follow the instructions provided.
Now, before you log in to Bank of America online, you'll need to enroll in online banking at the bank's website.
Once you've enrolled, the log-in process is simple.
click on the blue "Sign In" button immediately to the right.
enter your passcode
click on the blue "Sign In" button below.
Now, To send any wire transfer, login to your account for wire transfer and select the Using their account number at another bank link from the Send Money To Someone section of the navigation menu and follow the instructions. Make sure you entered the correct recipient's bank details.
You can also use wise, Western Union, MoneyGram and Xoom options.
kraken wire transfer time
Kraken ( where participants can trade the various cryptocurrencies and others include U.S. dollars, Canadian dollars, euros, and the Japanese yen. For European Union users, the SEPA (Single Euro Payments Area is a project whose work has led to an EEA-wide home market for payment transfers.) wire transfer is free.
For flat deposits, the usual waiting is anywhere from 1 to 5 days. Kraken also accepts digital currency deposits which are processed and your account can be ready in about 10 minutes.
Transfer money internationally
To send an international money transfer, sign in to your online bank website and select the look for the option of sending money online.
Before starting, make sure you have all the correct recipient bank details:
Recipient's bank routing number
Recipient bank's SWIFT or BIC code .
Reason for the transfer
The recipient's full name and address.
The amount of the wire transfer.
Name and address of the recipient's bank.
Recipient's bank account number and account type.
Your bank may limit you to transferring $5,000 per day or may have no limits at all.
Wire Money transfer through Wells Fargo:
Wells Fargo also offers a remittance transfer service called ExpressSend, For payment transfers from Wells Fargo online
Sign on to Wells Fargo.
select the accounts you would like to transfer money From and To.
Select Wire Money in the Transfer & Pay menu.
Add recipient details.
Send the wire (You must have a valid U.S. Mobile number or secure ID to wire money).
Money transfer through HSBC:
HSBC Bank also lets their Premier account holders use a free global transfer service between HSBC accounts in other countries. There's no fee if you're paying in euros and that amount is going to a country/region in the European Economic Area (EEA)
You can send up to:
£50,000 online (or the currency equivalent)
£10,000,000 for Premier customers and up to £10,000 (or the currency equivalent) for non-Premier customers over the phone
payment online
Log on to online banking
select the account from where you want to make the payment and select 'Move Money'.
Enter payment details.
Follow the on-screen instructions.
Review and confirm your payment.
You may also get updates on the status of your payment by email, text message or post.
Wire transfer through Intermediaries:
At some banks that do not charge any fee, rather than that, an intermediary bank may be used to facilitate the wire transfer, and that institution may charge a fee. A payment intermediary would be involved in order to arrange a transfer of funds either from the purchaser's banking account or via some payment-card system making the transaction. One of the first was PayPal. Peer-to-peer processing networks have supported the growth of auction intermediaries such as eBay. With Bitcoin, the need for a middle man was removed. It enabled the ability to have true P2P electronic cash.
Money transfer without a bank account
One can do money transfer without bank account with many methods but all are not fastest and some online methods require to sign in first and also if you have money in that account somehow like paypal, Those methods are
Non-Bank money Transfer: How much time is required for this?
Non-bank wire transfers do not require any bank account numbers. Popular non-bank wire transfer company is Western Union,(others are Money gram, Xoom) whose international money transfer service is available in more than 200 countries.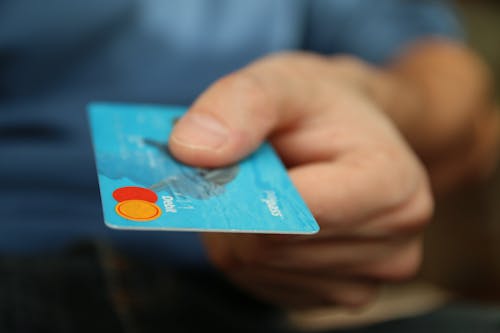 All legit wire transfers take up to two days to process. If an electronic form of payment takes longer than a few days, it cannot truly be considered a wire transfer. A domestic wire transfer is processed on the same day it is initiated and can be received within 24 hours. International wire transfers are normally delivered within 1-5 business days.This different lead times comes from the use of domestic Automated Clearing Houses (ACH is electronic network for financial transactions in the United States only) and foreign processing systems. A domestic wire transfer can be done through ACH transfer and can be delivered within 24 hours.However, International wire transfers have to go through a domestic ACH and also its foreign equivalent that's why may add an additional day to the process.
How to cancel the wire transfer
Once you send money and the recipient's bank accepts the transfer, but now you change your mind about money transfer. You have to act quickly. Consumers sending money internationally usually have the right to cancel their wire transfers for free within a 30-minute.
But it doesn't always work. Depending on circumstances like maybe there is a state law or the transfer provider's own policy may give you more time to cancel a transaction.
You can also call that transfer provider's helpline for guidance and they may freeze the transfer if you act quickly.
Your wire transfer is also reversible if there is a mistake by the bank.
If you begin international wire transfer with the Bank of America banking center, you can get the transfer canceled by going to the nearest banking center or by calling at 877.337.8357 or call at 302.781.6374 if you are outside the U.S…
Advantages and Disadvantages of Wire Transfers
There are many advantages of wire transfers but there are also some disadvantages.
Advantage – Convenient and Fast
You may wire funds from your bank account to another bank account through wire transfer providers. They are very accessible and available, and the best part is you get your money in your own currency because they have a currency exchange option but that applies some additional fees. Wired money is sent and received in real time. Once you are done with the transfer, the recipient will be able to receive the money right away. Unlike sending money through a bank deposit, there is a clearing period of a couple of days depending on the bank policy.
Globally Transfer – Safe
The recipient doesn't have to go far to receive the wire transfer. International wire transfer services have many branches where one can go to collect money. Some wire transfer centers are also tied up with various banks like SWIFT and generally, it is safe to do wire transfers because there are monitoring rules for international wire transfers that all wire transfer providers follow. Thus, safety procedures are on point so your money can safely reach its beneficiary.
Disadvantages – Fees, Nonreversible and Attractive for scammers
All wire transfer services charge fees for each transaction. Mostly, the sender pays for the charge, and the recipient then is able to get the amount that was sent. International wire transfers usually cost more compared to local transfers.

Another big disadvantage is that, once a transfer is made, it's nonreversible. Usually, the sender will not be able to get the money back in case he changes his mind. This is risky.

International Wire Transfers are also attractive for scammers because transfers can be made anonymously and only transaction codes or tracking numbers are required to claim the money.
Also International wire transfer is widely used these days because of its convenience and speed of transaction. It's a very helpful technology that will continue to rise and improve in the coming years. You can send as much money as you want; you just need to pay its equivalent service fee. However, Never send money to anyone who you don't personally know. If you receive emails or text messages asking you to help them with a particular problem involving money, do some research first. There is a high chance that it is a scam as no one would ever reach out to strangers and entrust millions of dollars without any interest.
Just keep in mind the pros and cons and recipient's complete information and go through all safety steps for a safe money wire transfer.
Frequently Asked Questions (FAQs)
1. Are wire transfer funds available immediately?
Most bank-to-bank wire transfers between the U.S. accounts are completed within 24 hours. Some banks wire immediately, especially on transfers between accounts at the same institution.
2. How long does it take for a wire transfer to show up?
Domestic bank wires completed in 3 days in the worst case. If transfers occur between accounts at the same financial institution, they can take less than 24 hours. Wire transfers via a non-bank money transfer service may happen within minutes.
3. How long does a same day wire transfer take?
A domestic wire transfer is processed on the same day it is initiated and can be received within 24 hours.
4. How do I know if a wire transfer went through?
When you make a wire transfer, you will get a Federal Reference Number as confirmation number. You can call or visit your bank to track your wire, and they use that number to track wire transfer if it goes through properly.
5. How long does SWIFT transfer take?
A SWIFT payment generally takes 1-4 working days.
6. How long does wire transfer take by Bank of America?
Domestically, Bank of America wire transfer arrives at the recipient's bank within 1-2 business days. For international wire transfers it can take 2-3 business days.
7. What causes delay in wire transfer?
Wire transfers can be disrupted by public holidays as well as geographic location for some political situations. Sometimes, delays if you're receiving money from a slow-to-pay country such as Afghanistan, Cuba, Pakistan or India.
8. Why do international wire transfers take so long?
This happens due to more monitoring, with both the domestic Automated Clearing House (ACH) and its foreign equivalent needing to clear the transfer to know that transferred money is not being used for illegal purposes.
9. How can I wire money instantly?
Wire transfers occur immediately, which means the money leaves your account immediately. That's why, there's no real way to cancel a wire transfer, and you won't be able to get a refund mostly.
10. Do wire transfers go through on weekends?
Wires aren't processed during the weekend, but only on business days. You should keep this in mind before making any wire transfers.
11. How long does a wire transfer take in canada?
The process of wire transfer in Canada can take 2 to 5 business days to be completed if it is international payment or may be cleared within 24 hours or may take longer.
12. Why does a wire transfer take 3 days?
Because some Transfer Providers are following the "three-day good funds model", which means they'll hold the funds for 3 days to make sure it's not an illegal transaction or transferring to any illegal entity.
13. What is remittance transfer?
Remittance transfer is an international wire transfer initiated by a consumer for personal, family, or household purposes.
Conclusion
Wire transfers take 24 hours long to complete, if it is domestic and especially when sending money to an account within the same organization. Wire transfers internationally may take 1-5 business days as International wire transfers go through the Office of Foreign Assets Control to make sure that money is legally transferred. You can also use Wise, Western Union, MoneyGram and Xoom for wire transfer online. Some wire transfers may take a long time because they may be affected by any public holiday or geographic location.
Related Search