Botox Lips are the result of Botox injection that is applied to modify the overall look of lips. Botox is the cosmetic form of Botulinum toxin and acts by relaxing or paralyzing the orbicular muscles around the lips. This relaxation of muscles results in the rolling out of lips giving them a fuller appearance. Botox Lips help you to get rid of a gummy smile, wrinkles around the lip area, laugh lines, and thinner lips.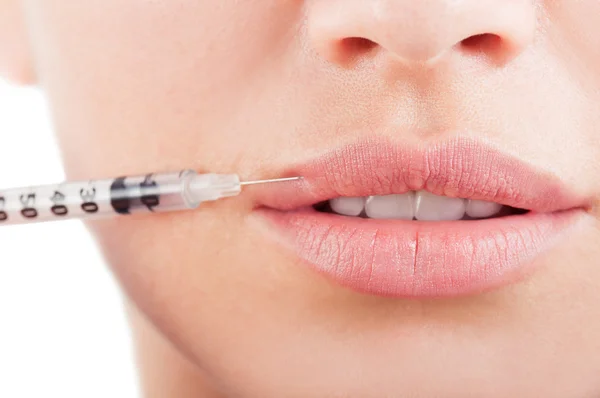 1. What are the Botox lips?

Botox lips are fuller lips that are obtained by shaping of original lips by the use of Botox injection. Botox lips is a short-time procedure mostly in-office and get completed before half an hour.

Nowadays, you don't need to worry about how to be pretty, even if you don't like your look for having thin lips and an ugly smile showing up the gums.

Botox injection is the cosmetic form of the Botulinum toxin that is produced by Clostridium botulinum – the same bacteria that causes food poisoning in humans.
1.1. How Botox is made?

Botox is the chemical product that is derived from the botulinum toxin produced by Clostridium botulinum. It is purified to use as a cosmetic agent.

Botulinum toxin has such powerful properties of muscular paralysis that even a small amount of it can cause death by paralysis of respiratory muscles.

Botox is obtained by lyophilization of botulinum toxin and is the purest form of it. Botulinum toxin Type A is the active ingredient in Botox injection.
1.2. How does Botox lip flip work?
Beauty is the weakness of every girl and even the older ones. In the present world of advancement in all other industries, the beauty industry has also touched the heights of progress.

If you have a gummy smile, thin lips that disappear while smiling, you can have a lip flip or Botox lip, although both are the same in approximately all regards.

Cosmetic surgeon injects several units of Botox in the middle of the upper lip – known as Cupid's Bow - and the corners of your upper lip to give the lips a fuller appearance.
Mostly all this procedure takes less than the half an hour – approximately 10-20 minutes – within the office of the surgeon and not even associated with much pain.

Muscles around the lips are relaxed as they are weakened and slightly paralyzed which helps them in curling up. The inner part of the lips is flipped out and the lips look larger. Middle lip piercing also looks good on Botox lips as lips.

There is no need for a surgical room or surgical apparatus as it's an in-office short-timed procedure and you will be amazed to look at your before and after lip flip look.
1.3. Botox vs dermal fillers

You may get confused that how to discriminate between the Botox vs dermal fillers and what are differences and use of these two?

Interference with the lip volume is the major difference between Botox and dermal filler procedures.

There is no volume adding up in the Botox as it happens in the dermal fillers where the volume is added to the lips to make them appear larger and fuller.

Dermal fillers
These are gel-type compounds (such as Hyaluronic acid) that are injected under the epidermal layer of lips to add some volume to the lips.

This is the procedure of physical enhancement of the lips instead of just flipping out the inner part of the lips.

Dermal fillers can consist of natural or synthetic substances and the most common of them is Hyaluronic acid.

Hyaluronic acid is the substance naturally present in the body that keeps the skin hydrated and adds volume to it.

By dermal fillers, you have the same results as by lip flip, that is

Preventing gummy smile

Lengthening of lips

Removing the wrinkles

Removing laugh lines

Enhancement of face-contour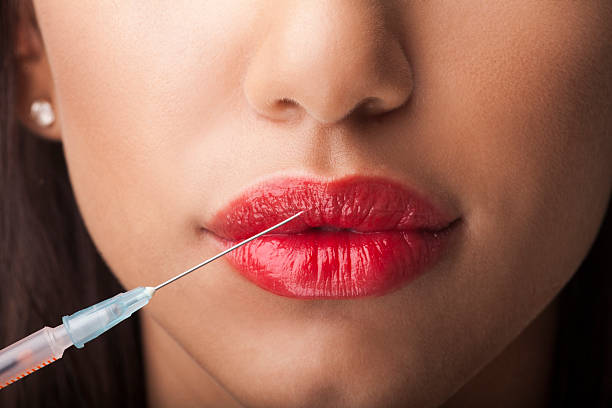 Botox injection
In contrast to the lip fillers, Botox injection just interferes with the shape of lips by flipping them outwards.
Several units of Botox injection are injected and Botox injection can also help in the following ways:

Enhancement of lip shape

Works in non-surgical nose job to lift the nose tip

Gives a fuller appearance

Helps to get rid of forehead lines if injected at a suitable place of the facial area.

Shores up saggy skin giving the tightness and surely helpful for you if you want to get rid of double chin.
Summary
Botox lips procedure is used to get fuller and larger lips. Botox injection is applied in the cupid's bow and edges of the upper lip. Lips are relaxed and flipped out. Dermal fillers use hyaluronic acid that is injected into lips to increase lip volume.
2. How much is Botox?
Surgery is something different and has nothing to do with the Botox lips as no knife is involved in the Botox lip procedure.

So, don't worry about the question that how much is Botox, as you will not have to go out of expense for having Botox lips.

Botox is obtained from a natural substance and is just injected to relax orbicular oris muscles around the lips. As it's not a surgical procedure, so not as costly as you may think.

Another reason for less cost is that it's not a permanent procedure, rather your lips return to their original shape after 2-3 months. Just like the Chin filler, Botox lip is not so expensive and is in a reasonable range.
However, as it is a beauty-oriented procedure and has nothing to do with physical health, so health insurance usually doesn't cover the Botox lips.

Cost of Botox lips depends upon the number of Botox units that are required to get the required shape for your lips.

However, on average, it may cost between $70 to $1500 depending upon the cosmetic surgeon that you choose.
See also


Henna eyebrows


DIY deep conditioner


Biologique Recherche P50


Stretch mark tattoos
3. Botox lips side effects
All that glitters is not gold, we have been studying this proverb since childhood. So, if you think that Botox lip injections are safest then you may be wrong.

Botox, dermal fillers, lip fillers, or all other cosmetic procedures are as safest as the experience of a cosmetic surgeon.

You should discuss the cosmetic surgeon before you undergo the procedure to know all details. It would be better if you ask for some photos of before and after Botox procedure of the clients of that surgeon.

Use of botulinum toxin for lip filling is not approved by the FDA and its use is considered as off-label.

Following side effects can be associated with Botox lips injections, especially if you are allergic to Botox or Botox is performed by some inexperienced dermatologist.

Bruising at lip area


Bumping of lips that are considered as an aggravated response to Botox


Lack of sensation around the lip area


Nausea


Dry mouth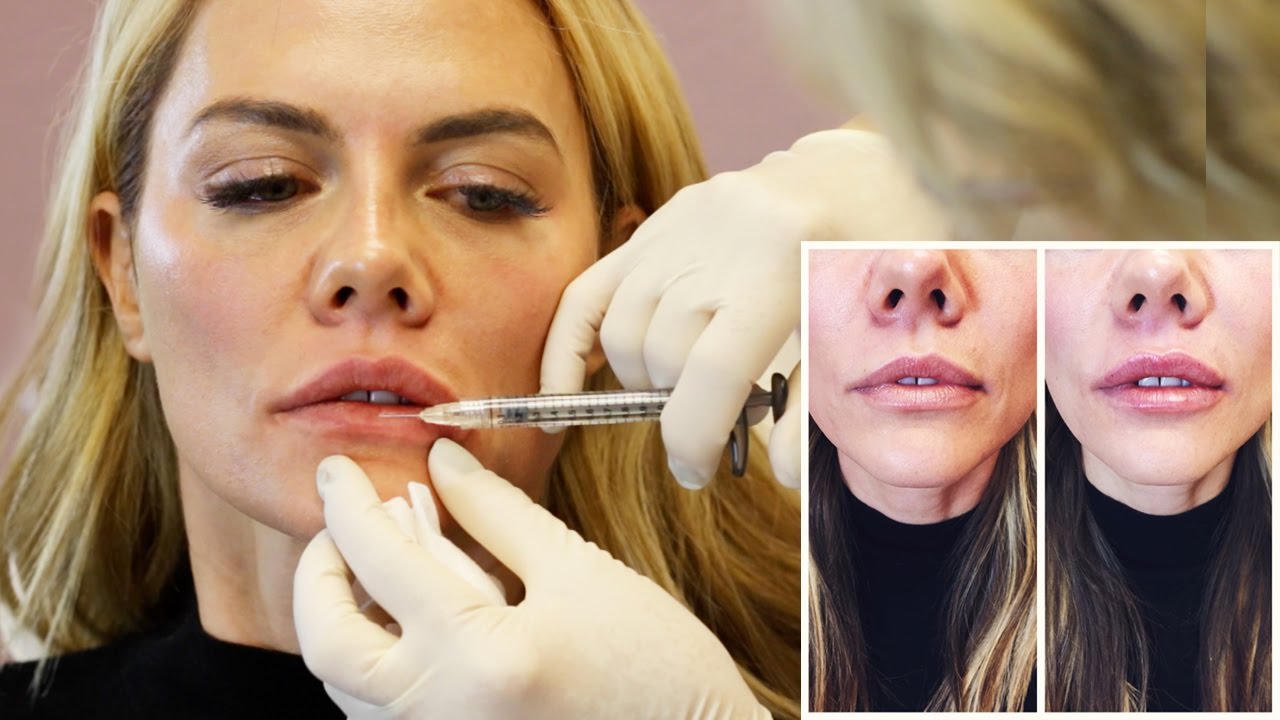 Botox lips can also interfere with the normal processes of smiling, whistling, kissing, or even speaking.

As botulinum toxin is a strong paralyzing agent, if it transfers from the lip area to the other body sites, results can be harmful, such as:

General muscle weakness


Respiratory paralysis


Problems in eating, swallowing, or even speaking


Botox injection becomes a "no go area" if you are expecting a baby or want to be a mom in the upcoming few months.
3.1. Does Botox in the lips hurt?
If you are sensitive regarding injections, then yes! Botox lip injection often hurts if there is no use of anesthesia. Some people say that the pain of Botox injection feels like a bee stinging or popping out of a pimple.

If the dermatologist uses an anesthetic agent – such as lidocaine – there are fewer chances that you will feel the pain.

Lips are a sensitive part of the body and hence when there are several ■■■■■■ for kicking in the Botox, it may turn out to be painful.
3.2. What to not do after Botox lips?

There are certain "don't do" things after undergoing Botox lips treatment, maybe for 2 weeks to avoid the undesired complications.

Just as you prepare before the procedure, in the same way, you have to avoid certain things to prevent harmful effects.

Some of these preventions are given as:

Don't do an aggressive exercise at least for a whole day after treatment

Consume less salt for one or two days to prevent dehydration.

Don't go in excess heat for one day after Botox treatment

Don't consume alcohol as it may interfere with treatment

Avoid smoking to prevent the infection
In short
Botox lips have certain side effects including bruising, swelling, or sometimes numbness. Its often painful and certain preventions are needed after treatment. Exercise, excessive heat, alcohol, and smoking should be avoided for at least one day after Botox.
4. How much Botox do you need?
How many units of Botox injection that you need depends upon the shape that you want to get. Normally, 10 units of Botox are injected in each session yet the amount may differ according to requirement.

However, you will be guided about the Botox needed for desired results when you will go for the consultation with your dermatologist.

Not much amount of Botox is recommended as it's a powerful substance that is distributed in other body parts will impart harmful effects.
Frequently asked questions
In the present era where everyone wants to look pretty, the trend for Botox lips and dermal lip fillers is on increase. Here are the answers to some frequently asked questions:
1. How long does Botox last in lips?
As Botox injections use a natural substance, a purified form of botulinum toxin, so they are not permanent. Results for Botox injection or lip fillers last for 3 weeks to five months.

If you're going to have Botox injections, you should keep in mind that the effect is not permanent. You will have to be prepared for the repeated cost of touch-ups.
2. Can a lip flip go wrong?
Botox may have certain unwanted effects as compared to lip filler. Botox lips can result in weakened and incompetent lip corners that look sluggish.

To prevent these effects, always go for the best dermatologist because if you undergo a facial procedure and it goes wrong, you will have to face the embracement for months.

Always ask for before and after pics of clients when you go for an appointment or consultation.
3. Is lip flipping Botox worth it?

Yes, of course! Botox lip flip is worth it if:
you want to get rid of the gummy smile

you don't like your thinner lips

you want to remove the wrinkles or laugh lines

you adore the pouty and fuller lips

you want to look stylish with fuller lips and high ponytail
Conclusion

Botox lips are the result of Botox injection in the upper lip that relaxes the orbicular oris muscles around the lip area. It lasts for 3 weeks to 3 months or sometimes for 5 months.

Botox is the purified form of the botulinum toxin that is produced by clostridium botulinum and used as an off-label product for lip treatment.

Botox lips cost between $70 to $1500 depending upon the dermatologist and the number of Botox units or sessions.

It's sometimes painful and can be associated with some side effects including redness, numbness, and swelling in the lip area.

For best results, choose the best dermatologist after watching before and after photos of previous clients.
You may want to read
How to start your own salon business?
Best home remedies for oily hair
How to get rid of textured skin?
Laser hair removal before and after
Bikini laser hair removal