Hair is the most important part of one's personality. Beautiful hair adds to the beauty. Fresh and voluminous hair enhances your personality whilst dull and greasy hair turns it down.
Oil in hair is a part of the defense mechanism to protect and hydrate the scalp. A certain amount of sebum is produced in the scalp for protection that makes your hair flat and slick which looks often dirty. This amount of sebum when exceeds from a certain point makes your hair oily quite often than others and you get to wash them more often. Especially, in summers when it is hot and sweaty, more sebum is produced and makes your hair slimy which gets really irritating when styling.

We certainly have some best home remedies that can make your hair more voluminous, dry, and keep them fresh for a longer time.
No.1 Lemon Treatment
As the name depicts, this treatment is best for all kinds of oily flat hair but be cautious when using
color-treated hair because it can actually cut-down your dye. Besides, if your hair is not treated and you wish to get them one tone lighter naturally than this one is for you.
Method 1:
Take two lemons and squeeze them in the bowl. Add two glasses of water in the bowl along with the lemon peels in it. Keep the lemon peels soaked inside and squeeze them after every 10 minutes so that all of their juice is added in water. Wash your hair with the shampoo specifically made for oily hair. The next step is to simply soak your hair in the bowl of lemon water for two minutes. Gently massage the scalp with lemon water. Use it all on the head and let it sit for 5-10 minutes. Wash hair with plain water to remove access of lemon water from hair and Viola! You will see your hair are lighter, shinier, and more voluminous.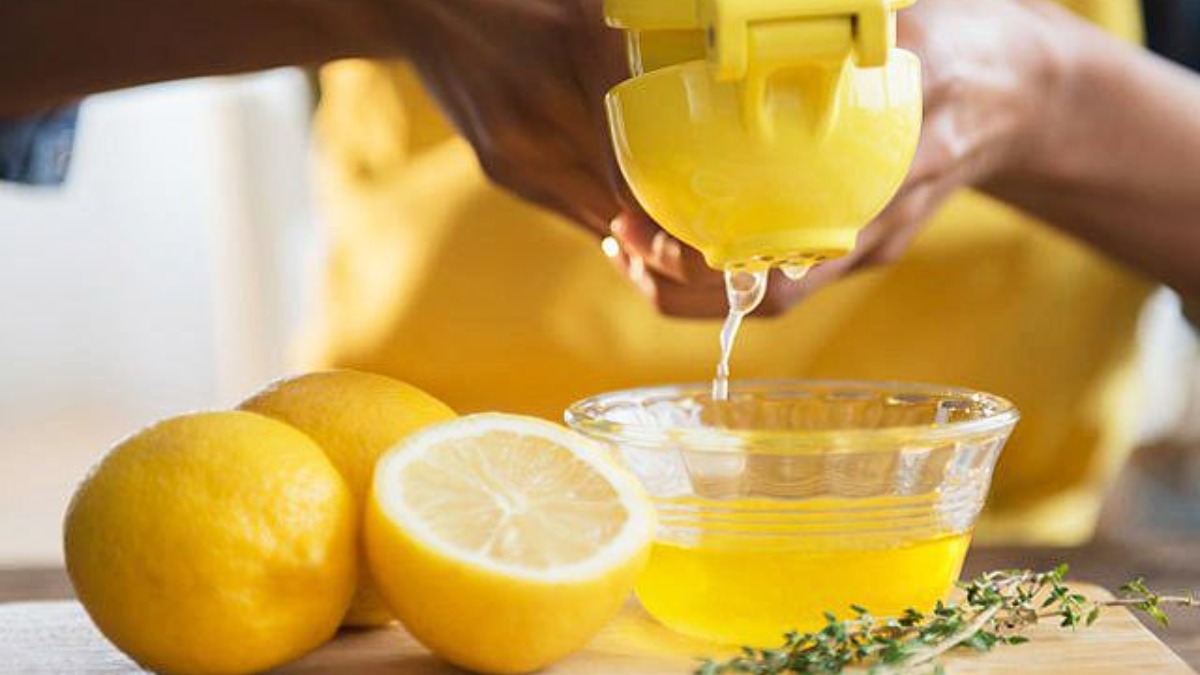 Method 2:
Ingredients:
2 Medium size Lemons
2 Tablespoon Rose Water
4 Tablespoon White Sugar (unpowdered)
This might look like a dessert recipe but trust me it works for hair. All you have to do is to mix them and apply on scalp. Gently massage it onto the scalp that sugar starts melting. It is the no-expensive substitute of the chemically made expensive hair scrubs that you buy from the market. Simple massage it thoroughly for 10-15 minutes, let it sit for 30 minutes and wash it with lukewarm water. Sugar exfoliates the scalp and cleanses it while lemon will remove excess oil and sebum from the hair. You will get shine and squeaky-clean hair. Apply it at least once a week for long-lasting results.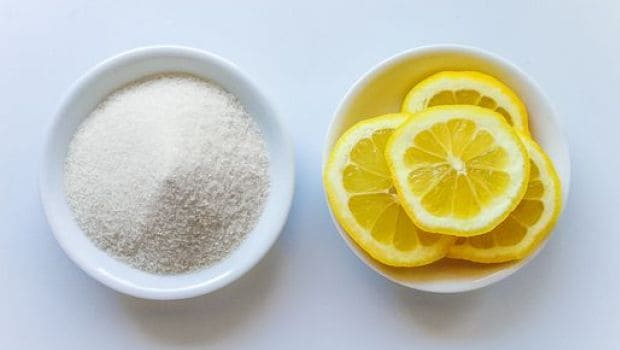 No.2 Aloe Vera Mask:
This mask has herbal properties and is vastly used for so many other hair and scalp issues including oily and greasy hair. This is equally beneficial for hair with dandruff. For the oily hair, however, the treatment has different ingredients to follow.

Ingredients:
1 fully grown Aloe Vera leaf
1 Egg White
3 Tablespoons Chickpea flour / Rice Flour (Any available)
½ Lemon squeezed.
Wash aloe leaf properly to rinse off its yellow excretions. Take out the white sticky gel and simply grind all the ingredients to form a thick flowy paste. Apply this paste roots to ends and cover the head with a cap. Let it sit for 40 min to 1 hour and wash with a shampoo for oily hair. Aloe Vera and lemon together will cleanse your scalp while flour will rinse excessive sebum from the scalp. Including the benefits of volume and healthy hair, your hair will stay dry for a longer period.
No.3 Tea Tree & Vinegar Treatment
Tea tree is the best option for oily-to-greasy hair. It works best on the scalp which produces such access sebum that it causes dandruff along. Let's find out about this miraculous remedy.

Ingredients:
1 Teaspoon Tea tree oil or ½ Teaspoon Tea Tree extract
1 ½ Tablespoon White Vinegar
2-3 drops Peppermint Extract
1 Egg yolk
Combine them all and apply in hair for 1 hour. Wash with shampoo and get dry hair for up to four days. Yes, tea tree with vinegar works wonders on oily hair.
No.4 Onion Water:
This is simplest of all. It works on oily hair as well as any other treatment.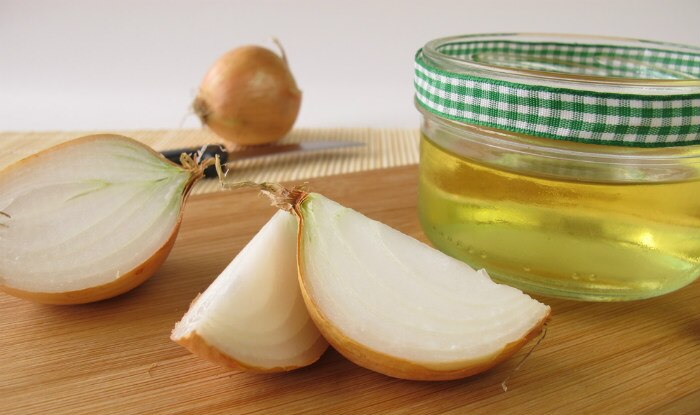 Ingredients:
1 Full Onion (Grind/Thinly Chopped)
1 Tablespoon Honey
Simply grind one onion and squeeze it in between your both palms to extract the juice. Add honey to it to form a thin liquidly paste. Apply this paste in your hair for 1 hour and wash it with shampoo. Honey will nourish your hair and onion will cleanse the scalp. It not only cleanses oil but it is also beneficial for itch and seborrheic dermatitis.
No.5 Mud Mask (Fuller's Earth): *Do not apply in winters)
Yes, you hear me right. Mud is one of the ancient remedies for skin and hair benefits. It clears your skin and gives you a feel of freshness like no other. As mud has extremely cooling properties so this treatment is only to be done in summers and not in winters. Let's jump into it:

Ingredients:
1 cup Fuller's, Earth Clay
½ cup Rose Water
2 Tablespoon Green tea (powdered)
Mix to form a paste. Add water to make flowy consistency. Apply on the scalp from roots to ends and cover your head. Let it sit for 30 minutes (Not More Than 30 Min). Wash it with cold water and shampoo. Washing it off from hair can make your washroom a little dirtier with dirt but it surely cleanses your head like no other. It is refreshing and cooling. The natural minerals found in clay nourishes your hair. Apply once in two weeks for long-lasting results.


People using these treatments have beautiful results and we expect you to try too!
People Also search:
Frequently Asked Questions:
How can I get rid of oily hair at home?
People with oily hair needs to shampoo them more often. People with oily hair should not use extra greasy or flattening hair conditioners. Use less hair serum and keep hair natural. Natural oils can also be controlled by using aloe vera or tea tree at home
How do you get rid of greasy hair fast?
Usually, there are many products in the market to lower the effect of greasiness on hair. Such as dry shampoos.
How do I get rid of oily hair in 5 minutes?
For not-so-oily hair, hair drying using a dryer can be effective too. Otherwise dry shampoos followed by hair dryer works best
Why is my hair so greasy?
Too much functioning of sebaceous glands produces more sebum resulting in greasy hair. This sebum is a natural process of protecting hair and keeps them hydrated but too much of it can encourage bacteria to grow. Heredity can also play a part.
How can I remove oil from my hair without shampoo?
If your hair is brown or darker in shade use cocoa powder to dust in the scalp with followed by hair brushing and hair drying using the dryer. If your hair is lighter shades of blonde, use talcum powder in the scalp followed by brushing hair with a hairdryer on.
How do I stop getting greasy hair?
Don't wash your hair every day because too much washing can result in too much natural grease.
Do not eat too much oily food because remember you are what you eat.
Choose your shampoo, hair products, and conditioner wisely
Use conditioner only on ends of the hair and not on the scalp
Use lemon water after each wash