ZIIP Beauty Gadget is an electrical beauty device that creates a circuit with the skin. ZIIP supports collagen and elastin production that heal the skin and make it finer. It works with the body to create healthy and glowing skin.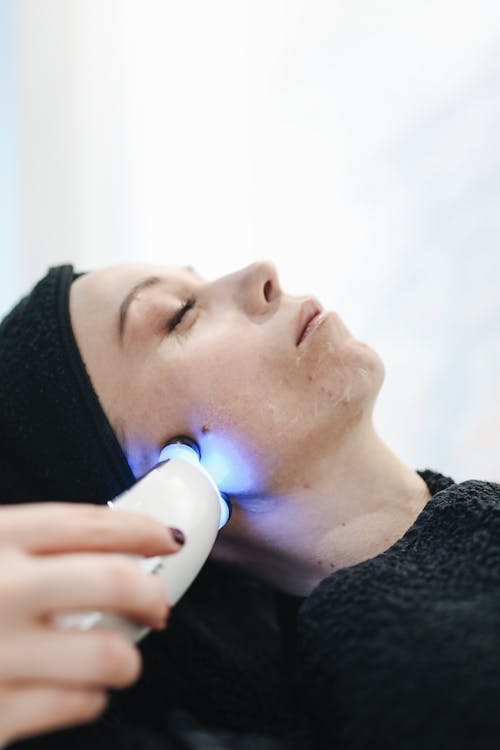 It is used for lifting, skin tightening, wrinkles, pigment, acne, and sculpting through Wireless technology. ZIIP utilizes both Nanocurrent and Microcurrent.
ZIIP beauty gadget also provides spot treatment of acne, and it also suppresses the production of pigment responsible for dark spots. ZIIP can be used for different treatments.
How ZIIP Beauty Gadget device works?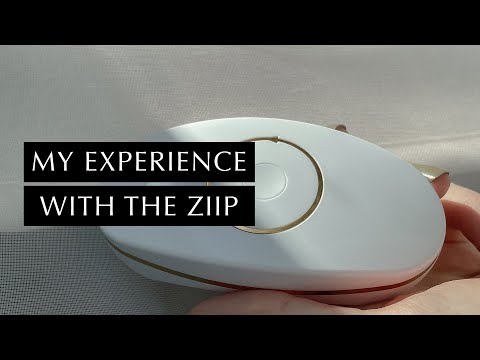 ZIIP Beauty Gadget works by sending a current into the skin that resembles the electrical System of the body. It increases ATP production of the body that is the fuel of the body. ZIIP uses electrical Nano and Microcurrents that increase ATP or adenosine triphosphate and the skin cells, same as Microcurrent facial. Nanocurrents stimulate energy production at a cellular level. ATP provides energy to the cell and muscles. When the ATP increases, it can create more collagen and elastin and heal the skin from the inside out.
Collagen is the main structural protein responsible for making connective tissues of the skin and cartilage. Elastin is responsible for the stability and structure of the skin. Use of that ZIIP every week encourages your body to produce collagen and elastin according to body requirements, same as LED masks and devices works.
How to use ZIIP Beauty Gadget?

At firs,t wash your face.


Apply a generous amount of conductive gel. It may be golden gel, crystal gel, or silver gel. Cover your entire face and neck with gel.


Open the latest version of a mobile app, which you can download from the Google Play Store.


Open App and select your treatment.


Choose any one, sync it.


If you are a beginner, you will need to do facials 5 times a week for the first 6 weeks.


Do facials from the ZIIP device from 4 minutes to an hour.


ZIIP device facials are like a workout of your face.


After these facials, your skin feels fresher and more awake.
ZIIP OX VS ZIIP GX
| Features | ZIIP OX | ZIIP GX |
| --- | --- | --- |
| 1. Band | Silver Gold | |
| 2. Gel | Crystal gel | Golden gel |
| 3. Treatment | Lymph & lift treatment | Energize treatment |
| 4. Price | $480 | $495 |
| 5. Work to | Sculpt facial contours and restore the skin. | Sculpt jawline/cheekbones and work on wrinkles and fine lines. |
ZIIP Beauty Gadget gel
Each ZIIP Beauty Gadget kit contains a ZIIP device, 1 USB charger, 1 padded travel bag, 1 user guide, and 1 cleaning cloth. Golden gel, crystal gel, and silver gel are also available. All gels can be used with ZIIP GX and OX devices and will conduct currents identically. The only difference is in their skincare ingredients.
1. Golden gel
The golden gel is made with stimulating actives to fill and firm the skin. The ingredient list for the golden gel is Aqua, Propanediol for skinl, Glycerin, Hematite Extract, Bacillus/folic acid ferment filtrate Extract, Niacinamide, Dimethyl Isosorbide, 1,2-Hexanediol, Chondrus Crispus Extract, Acetyl glutamine, Aloe Barbadensis Leaf Powder, Caffeine, Butylene Glycol, Sorbic acid, Lecithin, sh-oligopeptide-1, Jasminum officinale oil, Magnesium Aspartate, sh-oligopeptide-2, Sodium Benzoate, sh-polypeptide-1, sh-polypeptide-11, sh-polypeptide-9, Sodium Hyaluronate, and Benzyl Benzoate.
2. Crystal gel
Crystal gel is made with natural and organic components and is focused on brightness and improvement of the skin. These organic ingredients are oil-free, silicone-free, phthalate-free, fragrance-free, and vegan. The ingredients list for crystal gel is Water, Veronica Officinalis Extract, Propanediol, Organic Glycerin, Glutathione, Magnesium Aspartate, Picea Mariana Bark Extract, Copper Gluconate, Zinc Gluconate, Xanthan Gum, 1,2-Hexanediol, and Caprylhydroxamic Acid.
3. Silver Gel
the silver gel has more plumping and brightening actives and best for sensitive skin. It is paraben-free, silicone-free, phthalate-free, and fragrance-free. The ingredients list for the silver gel is Aqua, Glycerin, Propanediol, Dimethyl Isosorbide, Cucumis Sativus Fruit Extract, Aspalathus Linearis Extract, Aloe Barbadensis Leaf Powder, Butylene Glycol, Citric Acid, Copper Gluconate, Gluconolactone, Sodium Hyaluronate, Tetrapeptide-14, Xanthan Gum, Zinc Gluconate, Potassium Sorbate, Sodium Benzoate, Phenoxyethanol, Honey Extract, Pearl Powder, Camellia Sinensis Leaf Extract, and Hydroxypropyltrimonium Hyaluronate.
ZIIP gel alternative
Aloe Vera gel is a pH-balanced alternative conductive gel for ZIIP. It is used as an oil-free base or as a facial mask. Aloe Vera gel is a conductive medium that creates a bond between the probe and the skin, acts as a coupling agent. It does not fade when applied to the skin. Aloe Vera conductive gel can easily make at home. Pour about 100 ml of Aloe Vera gel into the plastic resealable bottle. Add 1 tablespoon of salt and stir the mixture until the salt dissolved. Because of the salt addition, the gel is now conductive. Aloe Vera gel is the most popular because a lot of people do not like the thought of putting other gel on their faces.
The ZIIP App
ZIIP utilizes Nanocurrent, a gentle electrical current to treat skin problems that give long-lasting results. ZIIP app is available for free in the Google Play Store and App Store. Through this app, you can access 9 different treatments. It can be used on any device such as iPhones, iPads, iPods, and Android phones. You can sync a treatment on your device by turning on Bluetooth. Open the ZIIP app and click on "Select a new treatment" Choose the desired treatment, then "Sync treatment" Turn on your nearby ZIIP device. After syncing, your device will beep 3 times. After that, your screen will urge you to "Press play to start treatment" Apply conductive gel and start treatment.
ZIIP is friendly with any Apple iPhone, iPad, or iPod. And it is compatible with any Android model that is running Android version 4.4 or up.
These different treatments are facial to targeted options for pigment, acne, eyes, and many more. ZIIP should not use directly on top of the eye, on the chest, at the center of the neck, ■■■■■■, or groin. Avoid using on raised skin, painful to touch the skin or bleeding skin. ZIIP offers 9 different treatments. These treatments are:

PRIMER


ENERGIZE


LYMPH &LIFT


SENSITIVE ENERGIZE


INSTANT GRATIFICATION


TOTAL CLEARING


PIGMENT


QUICK FIX


VITALEYES
Use of ZIIP per week
Use ZIIP 3 times per week for best results. The general recommendation for each electrical treatments are:

PRIMER: Use it at the start of every ZIIP treatment session.


INSTANT GRATIFICATION: Use it 3 times per week.


PIGMENT: 3 times per week.


ENERGIZE: 3 times per week.


SENSITIVE ENERGIZE: Use it 3 times per week.


LYMPH & LIFT: Use it 2-3 times per week.


TOTAL CLEARING: Avoid using more than 1 time per day or 3 times per week. Use it as required.


QUICK FIX: Use 3 to 5 times per week.


VITALEYES: Use it 3 times per week.
ZIIP uses awareness to identify types of skin and automatically adjust treatments to determine resistance to electricity. Dry skin has more resistance to electricity than hydrated skin.
When will you avoid ZIIP Beauty Gadget?

Don't use it after cosmetic lip injections such as Botox and after laser treatments. Wait for at least 10 days.


ZIIP Beauty Gadget is not allowed for patients with cardiac pacemakers, cardiac implants, or electronic implanted devices.


ZIIP is not recommended for those undergoing chemotherapy or with active cancer, and cancer survivors consult with their physician before starting ZIIP treatments.


Pregnant women or ■■■■■■■■■■■■■ women are not recommended to use ZIIP.


ZIIP is not recommended for those who have epilepsy.


Avoid body piercing area from ZIIP treatment because you may feel a sensation if the probe touches any metal.


Avoid using ZIIP on the facial hair areas because the hair acts as a blocker to electrical currents. Use it clean-shaved face. If you have a mustache or beard, you can use the Quick Fix or Vitaleyes electrical treatments, which do not include the lower face and jaw areas.
How to choose ZIIP treatment?
Start every ZIIP session with PRIMER. Choose ENERGIZE, SENSITIVE ENERGIZE, OR INSTANT GRATIFICATION for all over the face and neck sculpting. For lymphatic drainage, use LYMPH & LIFT. Use TOTAL CLEARING for acne, PIGMENT to deal with spots, and VITALEYES to address eye areas, and when you have a short time to spare, go to QUICK FIX.
You can do more than one treatment at a time because electrical treatments of ZIIP use different waveforms to do different things. You should start with a PRIMER, ENERGIZE, LYMPH & LIFT, SENSITIVE ENERGIZE, INSTANT GRATIFICATION, VITALEYES, and end it with TOTAL CLEARING, PIGMENT, or QUICK FIX.
Most people see some immediate results after 1st treatment. It depends on the skin, type of treatment, usage, or concerns. If you use ZIIP for anti-aging treatment, then you will see results in 3-4 weeks. For acne treatment, you will see results after 3 treatments. For treating pigmentation, you will see results after 3 weeks.
As we know that ZIIP utilizes nano currents and micro currents. The effects of Nanocurrents are incremental, which means that the more you use it, the more long-lasting the results. And the effects of microcurrent are immediate and provide results that last about 48-72 hours.
Maintenance and Care of ZIIP Beauty Gadget

You can clean ZIIP by wiping it with a soft cloth misted with a bit of alcohol.


Avoid getting liquids, conductive gel, and water inside the device and USB charging port.


Avoid using a dishwasher or any cleaner that has chemicals on the device.


Do not use ZIIP while it is on charging. Charge your ZIIP device with a standard micro USB charging cable. A full battery of ZIIP will last approximately 3-4 weeks.


If during treatment, orange light flashes, stop the treatment and then charge it fully.


If the charging orange light is off, it means your ZIIP device is fully charged.


Store ZIIP between 32°C and 120°C.


Keep away it from liquid, dampness, debris, or water.


Store it in a sealable, padded travel bag that comes with your device.
Summary

ZIIP Beauty Gadget is the beauty device that utilizes nanocurrent and microcurrent. ZIIP is used to brighten and open the eye area. To define cheekbones, soften lines, reduce pigment, healing and repairing skin, and for sculpting and lifting.
Frequently Asked Questions
When you get your ZIIP Beauty Gadget, then you have many questions in your mind about ZIIP. Such as How to use it? How to turn it? How to charge it? And so many other questions. So these are the answers to some frequently asked questions.
1. Is ZIIP Beauty Gadget better than NuFace?
ZIIP is more economical than NuFace, but its initial investment is high. ZIIP is more versatile than NuFace. If you are looking to replace or augment regular facials at home, the ZIIP device is the best. If your main goal is to tone and lift, then NuFace is the best option. ZIIP also provides under eye bag treatment, acne clearing, and sunspots treatment.
2. Can you use Aloe Vera gel with ZIIP Beauty Gadget?
Yes, we can use Aloe Vera gel with a ZIIP device. The main purpose of the gel is to provide the medium for an electrical current. Aloe Vera gel is the conductive medium.
3. How can you be sure that your ZIIP Beauty Gadget is working?
Lights on the bottom of the device will illuminate when ZIIP makes contact with your skin. It means that there is a circuit of electricity running through your skin. You should apply enough conductive gel on the face and neck before every ZIIP treatment. If you will see the lights, it means it is working. Make sure both probes on the device are in contact with your skin.
Conclusion

ZIIP Beauty Gadget is an electrical beauty device that is in the palm of your hand. ZIIP utilizes nano and microcurrent and provide you the strength to boost, plump, sculpt, and brighten the skin.

It improves the quality of your skin. Treat your skin whenever or wherever you want.

ZIIP Beauty Gadget stimulates the elasticity of skin with electrical current treatments. It is formulated to deal with acne, spots, aging, wrinkles, and pigmentation.

By using ZIIP App, you can choose any of the treatments from 9 unique electrical treatments. Each treatment is designed for specific skin concerns or problems.
RELATED ARTICLES
Microcurrent Facials
LED Masks
Propanediol For Skin