Porsche 924 is sports car edition produced by Audi company on behalf of the Porsche AG of Germany. The average price of a Porsche 924 car is $25,246. It's an old model of Porsche but still have much worth among car lovers.
History of Porsche 924
Introduced in 1976, the Porsche 924 was created to serve as an entry-level Porsche, sitting beneath the 911 and succeeding the contentious 914. As with the latter, there were initial reservations about its "Porscheness" due to its heavy reliance on Volkswagen/Audi components, which was exacerbated by the fact that it was built at Audi's Neckarsulm facility near Stuttgart.
The 924, on the other hand, dispelled any worries with performance and handling befitting of the Porsche badge. Along with advancing Porsche's fashion, it eventually became a commercial success, accounting for 60% of the company's sales and enabling Porsche to overcome its mid-life crisis and establish financial stability.
While the Porsche 924 was not the finest sports car of its era, it was undoubtedly the most influential production coupe of the 1970s and 1980s. Its emphasis on graceful engineering prompted a slew of competitors. No other automobile in its sector was as well-built and tuned as this one. None came close to matching its comprehensiveness as a fun-to-drive, practical coupe.
This car was instrumental in accelerating the transition of Japanese coupes from low-cost metal to high-quality machinery. Rivals copied its styling as well. Mazda RX-7, Mitsubishi Starion, Toyota Supra, Chevrolet Corvette, and Dodge Laser all bear considerable resemblance to its shape and attributes, most notably the sleek front end and unusual wraparound glass back window.
To put it mildly, the 924 was originally intended to be a Volkswagen-Audi coupe rather than a Porsche – although Porsche considered offering its own version. Volkswagen did not have its own research and development department at the time and outsourced the majority of its automobile development to Porsche. When the VW-Porsche 914's four-cylinder engine was phased out in the mid-1970s, it commissioned Porsche to build a replacement.
To maximize the usage of Volkswagen components and keep production costs low, Porsche chose a conventional front-engined, rear-wheel-drive, 2+2 seating configuration. It chose the new Audi 2-liter fuel-injected straight-four engine, which was tweaked to produce an astounding 125 horsepower. It was angled 40 degrees to one side to maintain a low bonnet.
Suspension components were sourced from a VW Golf and Beetle combo, while the layout of MacPherson struts and semi-trailing arms appeared to be lifted from a 911. Additionally, Golf supplied the rack-and-pinion steering system, instrument gauges, and several interior components.
The most notable feature was the Combination of physical rear transaxle gearbox, it transferred weight to the rear suspension and generated a 50:50 load distribution for enhanced driving.
Continuous improvement strengthened the breed and helped establish the 924 as a popular model. Porsche introduced the 924 Turbo in 1979 to assuage critics of the original car's poor performance.
On the outside, this car can be identified by the presence of additional cooling intakes in the nose and a NACA duct on the bonnet. Under the hood, a turbocharger boosted the engine's power to 170 hp, along with a significantly higher peak torque of 181 lb-ft.
This resulted in a top speed of 142 mph and a 0-60 mph sprint time of 6.9 seconds as tested by Autocar, which was enough to embarrass the contemporaneous 911 SC! Nonetheless, the 924 Turbo suffered from significant turbo lag (albeit not as much as other turbocharged cars of the era), making handling more difficult.
In 1981, a quicker version, the 924 Carrera GT, was produced. It was a limited production run of 400 vehicles built for motor racing homologation. The 2-liter turbocharged engine received an intercooler, increased compression, and other changes, resulting in 210 horsepower and 203 pound-feet of torque. The 0-60 time was reduced to 6.5 seconds and the top speed was increased to approximately 150 mph.
In 1981, the 924 was supplanted by the 944, but it was not yet obsolete. It was resurrected as the 924S, equipped with the base 944's 2.5-liter engine to guarantee Porsche had a moderately priced model to compete with popular Japanese coupes. By the time it was finally phased out in 1988, it had built around 152,000 units. This not only obliterated the 914 but also netted Porsche a tidy profit.
Summary

The concept was not novel – Ferrari employed it on the 275GTB a decade ago, and the recently canceled 928 project featured a comparable transaxle – but it was the first time it was applied to a mass production coupe. This would contribute significantly to the 924's excellent handling. Finally, all mechanical components were encased in a sleek and attractive bodyshell. It had an aerodynamic drag coefficient of 0.36, which was excellent in those days.
Further Porsche 924 variants
Starting in 1979, a five-speed transmission was offered in normally aspirated Porsches (type 016) and was standard on all turbocharged Porsches (type G31). It had a dog-leg shift arrangement, with first gear underneath reverse on the left side.
This transmission was sturdy but costly because of the 915 internal components and was replaced in 1980 with a standard H-pattern Audi five-speed transmission on all non-turbo automobiles.
Originally, this lighter-duty design was reserved for the more powerful 924 Turbo. The front brakes were solid discs, while the rear brakes were drums. However, beginning with the 1980 model year, the standard 924 was available with four-wheel disc brakes, five-stud hubs, and alloy wheels from the 924 Turbo. Additionally, basic brakes might be an option on the turbo to save money.
Porsche 924 Turbo
Porsche management quickly realized the need for a more powerful variant of the 924 that could serve as a bridge between the entry-level 924s and the 911s.
Porsche elected to install turbochargers for the 924 after seeing their benefits on various race cars and the 1975 911 Turbo. The 924 Turbo was eventually introduced as a 1978 model.
Porsche began with the same Audi-sourced VW EA831 2.0 L I4 engine, created an entirely new cylinder head (hand-assembled in Stuttgart), reduced the compression ratio to 7.5:1, and engineered a K-26 turbocharger for it. With a boost pressure of 10 psi (69 kPa), output grew to 168 hp (125 kW) at 5,500 rpm and torque increased to 181 lb-ft (245 Nm) at 3,500 rpm.
Because the engine unit for the 924 Turbo weighed approximately 65 lb (29 kg) heavier, the front spring rates and anti-roll bars were altered. Weight distribution was now 49/51 front to rear, compared to 48/52 front to rear in the original 924.
To aid in the car's functionality and to differentiate it from the naturally aspirated version, Porsche installed a NACA duct in the hood and air intakes in the nose badge panel, 15-inch spoke-style alloy wheels, four-wheel disc brakes with five-stud hubs, and a five-speed transmission.
Optional forged 16-inch flat wheels in the manner of the 928 were available, but fitment specifications were identical to those of the 911, with which the 924 shared wheel offsets. Porsche internally referred to it as the "931" (left-hand drive) and "932" (right-hand drive), similar to the 911 Carrera Turbo's "Type 930" designation.
A supercharger cooled solely by engine oil resulted in reduced equipment life and turbo seal and seat issues. Porsche corrected the faults by releasing a redesigned 924 Turbo Series 2 in 1979 (although the badging remained "924 turbo").
By utilizing a smaller turbocharger operating at a higher boost setting, a slightly increased compression ratio of 8:1, and an enhanced fuel injection system with DITC ignition triggered by the flywheel, dependability was improved and output boosted to 174 hp (130 kW; 176 PS).
The 924 Turbo was introduced in late 1979 for the 1980 model year in North America. It was burdened with more weight as a result of federally mandated huge bumpers and other safety devices, as well as diminished power as a result of rigorous emission controls.
The engine produced 143 horsepower (107 kW), approximately 20% less than the European equivalent. Power was boosted slightly to 154 hp (115 kW) for the 1981 model year, and the transmission was changed to a normal H-pattern configuration.
Porsche Carrera GT 924
Porsche debuted a pearl-white 924 supercar with Carrera insignia at the 1979 Frankfurt Auto Show. A year later, Porsche introduced the 924 Carrera GT, signaling that the 924's future will be in competition, not as a bargain Porsche. Keep in mind that the "Carrera" emblem was originally intended for high-performance vehicles and was not even available on the 911.
The design painted a remarkably accurate picture of what the production version would look like, with the only significant difference being the boxier bonnet intake. Oh, and neither the tomato-red interior nor the black exterior made it into production — which is either sad or great, depending on who you ask.
However, the stunner came later: Porsche was about to run the 924 Carrera GT at LeMans after a decade of triumph in the 24-hour race. Porsche was need to construct 400 units of the automobile in order to achieve this. Power was increased to 207bhp via an intercooler fed through the boxier scoop.
Compression ratio was increased, and for the first time in a Porsche, digital ignition was implemented. Metal arch extensions were replaced with fiberglass, and the ride height was reduced by ten millimeters in the front and fifteen millimeters in the rear.
Porsche created a limited-edition Carrera 924 GTS in 1981, and all 59 units were pre-sold. In comparison to the "regular" GT, the GTS received a boost! Increased boost (1 bar vs. 0.75 bar on the GT), 130lb weight savings, and 242hp. Additionally, a completely reworked suspension beneath the frame boosted dynamic performance, making it suited for "de la Sartre's" brutal track.
At Le Mans in 1980, the 924 Carrera GT participated in the GTP class. The best car in the sixth rank overall, which was not exceptional by Porsche standards but was an incredible performance for a car that began as a low-budget vehicle crammed with VW-sourced components.
Porsche 924 Carrera GTR
The 924 Carrera GTR race vehicle was the pinnacle advancement of the 924 in its race trim, producing 375 horsepower (280 kW; 380 PS) from a heavily customized version of the 2.0 L I4 engine used in all 924s and weighing in at 930 kg (2,050 lb).
This resulted in a 4.7-second 0–60 mph (97 km/h) time and a top speed of 180 mph (290 km/h). Porsche fielded three 924 GTRs in the 1980 24 Hours of Le Mans, finishing sixth, 12th, and 13th overall. Additionally, a 924GTR rally race vehicle and two other GTRs are being built (Miller and BF Goodrich). There were a total of 17 (some sources indicate 19) Carrera GTRs manufactured.
Finally, Porsche entered one of two specially built 924 Carrera GTPs (dubbed the "944GTP Le Mans") in 1981, in which Porsche Motorsports debuted a highly modified 2.5-liter I4 engine. This engine produced 420 horsepower with four valves per cylinder, dual overhead camshafts, twin balancing shafts, and a single turbocharger K28 (313 kW; 426 PS).
This final variation finished eighth overall and spent the least amount of time in the pits of any other car. This new 2.5-liter configuration engine predates the 944 platforms and the subsequent 1987–88 944S 16V M44/40 engine.
The 924 Turbo was discontinued in 1982, save for the Italian market, which continued production until 1984. Given the constraints on engines greater than 2 liters, the impending 2.5-liter 944 was taxed much more.
Porsche 924S
In 1984, Volkswagen decided to discontinue production of the engine blocks used in the 2.0 L 924, putting Porsche in a bind. The 924 was significantly less expensive than its 944 stablemates, and its discontinuation left Porsche without an economical entry-level model.
A slightly detuned version of the 944's 163 horsepower 2.5 litre straight four was best to the 924's smaller body with 5 lug wheels and 944-style brakes while keeping the 924's early interior. As a result, 1986's 148 horsepower 924S was born. Porsche has also decided to reintroduce the 924 to the American market at a starting price of less than $20,000.
In 1988, the 924S' final year of production, power was boosted to 158 PS (116 kW; 156 bhp), matching the previous year's Le Mans spec cars and the base 944 (which had been detuned by 3 PS (2 kW; 3 bhp) for 1988).
This was accomplished by changing the pistons, which increased the S' compression ratio from 9.7:1 to 10.2:1, resulting in an increase in the octane rating from 91 to 95. Due to its reduced weight and more aerodynamic body, the 924S was somewhat faster than the standard 944. Additionally, the 1988 model gained rear seat three-point safety belts.
Summary

A more potent 924 was needed to bridge the gap between introduction 924s and 911s, Porsche executives concluded… Porsche elected to install turbochargers for the 924 after seeing their benefits on various race cars and the 1975 911 Turbo. The 924 Turbo was eventually introduced as a 1978 model.
Which should I purchase?
The early automobiles (1978–80) are distinguished by their pristine exterior and wild Pasha check interiors. 1979's two-tone paint treatments are likewise evocative of the era.
These early cars will either have a pretty underwhelming four-speed manual transmission or a 'dog-leg' five-speed transmission (with first gear exiting the 'H' to the left and back). That was not corrected until the 1980 Audi 5-speeder (1st/2nd in line, 5th out to the right).
The greatest 924 purchases will be those fixed with DME, as these vehicles are more evolved (no hot start issues, quieter, and with better handling, interiors, and optional equipment).
From 1983 onwards, models included a small rear lip spoiler (a 1982 option that may be retrofitted) and an electronic tilt sunroof. Air conditioning was often not included in the standard specification of any UK 924, and the cabin can grow quite stuffy. The tilt sunroof is therefore a nice choice to have, otherwise you'll develop a habit of occasionally opening the driver's window a crack.
To be honest, the early Martini model offers nothing in comparison to the later, more equipped cars, and while the 924S 'Le Mans' is quite rare, it is the 924S to own. If you're looking for a 924 with attitude, the Turbo is worth considering, while 1981 model year 'Series 2' automobiles are the best deals (and marginally less likely to cook their turbos). It's a very quick point-to-point tourer with improved suspension and all-disc brakes.
Finding an uncrashable, in good condition Carrera GT is exceedingly difficult, not least since some vehicles' polyurethane arches and wings have deteriorated. Authenticity is also a factor in the CGTs. As with the extremely rarer GTS, these specials are typically only available through expert assistance.
Specifications
| Model | 924 | 924 Turbo | 924S |
| --- | --- | --- | --- |
| Year of production | 1976-85 | 1979-83 | 1985(86)-88 |
| No. produced | 121,289 units | | |
| Weight | 1114 kg | 1180 kg | 1205 kg |
| Layout | Front-engined, Rwd | Front-engined, Rwd | Front-engined, Rwd |
| Engine | Inline-4, sohc, 2v/cyl. | Inline-4, sohc, 2v/cyl, turbo. | Inline-4, sohc, 2v/cyl. |
| Top speed | 126 mph* | 142 mph* | 133 mph* (137 mph**) |
| 0-60 mph | 9.5 sec* | 6.9 sec* | 8.2 sec* (7.4 sec**) |
| 0-100 mph | 29.1 sec* | 19.7 sec* | 20.9 sec* (20.1 sec**) |
| Gearbox | 5M | 5M | 5M |
| Capacity | 1984 cc | 1984 cc | 2479 cc |
| Power | 125 hp | 170 hp | 150 hp (from '86: 160 hp) |
| Torque | 122 lbft | 181 lbft | 144 lbft (from '86: 151 lbft) |
| Suspensions (F/R) | Strut / semi-trailing arm | Strut / semi-trailing arm | Strut / semi-trailing arm |
Prices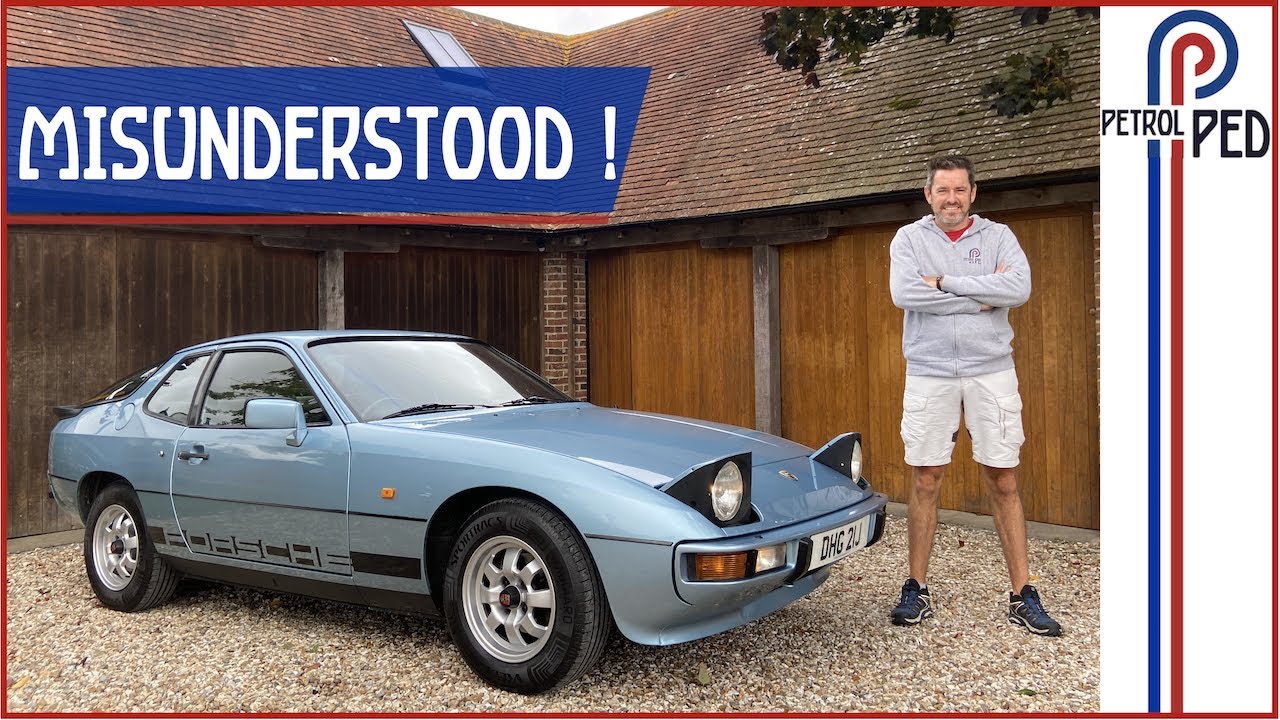 This is the finest part — few prestigious performance cars are as reasonable as this one, owing to the car's undeserved reputation and image. For a few hundred pounds, you can purchase rough examples. However, don't get too enthusiastic about this potential, as inexpensive-924s can prove pricey in the long run, and restorations aren't really feasible – unless it's a Martini or Le Man's special, and even then, careful financial planning is required.
Expect to pay roughly £1500 for a nice model, however, Turbos in this condition may bring well over £2000. Excellent (but not necessarily Concours) automobiles start at roughly £3000, making them an absolute steal.
However, we believe that prices will not remain this low for much longer, particularly for the Carreras, where maybe less than half of the 75 UK cars are still around or on these shores. This is certain to increase costs, and buyers should anticipate paying 911 rates for a good, unmolested example.
The feel of the 924
The 924 clearly does not get the credit it deserves, not only for saving the company during the OPEC embargo but also for refusing to uphold its quality attributes. As with any Porsche, regardless of trim level, the 924 is capable of putting a smile on your face. Of course, you may prefer the GTR over the base 924, but with only 49 units made, the former is unlikely to be easy to come by.
The weight distribution is about 50-50, owing to the transaxle (which essentially means the gearbox is hidden beneath the boot floor) balancing the engine's weight. It will not be as fast as the more powerful air-cooled units Porsche fixed to the 911, nor will it match the 944 or 968's flowing design lines.
The 924, on the other hand, boasted a turbocharger that was decades ahead of its time. The turbocharged EA831's first edition (Series 1) delivers boost at the higher end of the RPM range, whereas the second iteration (Series 2) distributes boost across a larger RPM range.
Summary

Due to the absence of power steering, you will frequently find yourself fighting the steering wheel, particularly on slow curves or even more so while parking. Your forearms will receive a solid workout during any extended track session in the Porsche 924, but the delight you will experience will drown out the hurting muscles.
Frequently Asked Questions - FAQs
People asked many questions about Porsche 924. We discussed a few of them below:
Is the Porsche 924 a desirable automobile?
It's reasonably practical, mechanically straightforward, and, it must be noted, wears the appropriate insignia. While the 924 remains in the shadow of the 944 and 968, decent 924s are now gaining in value, so if you're looking for an economical Porsche but don't fancy a Boxster, now may be the time to buy.
Is the Porsche 924's price increasing?
The humble Porsche 924 Lux has climbed in value from an average of £8,100 to £8,550 in just three months, while even the finest concours versions of the ultra-rare Porsche 944 Turbo S cabriolet have a top Guide value of £37,800.
Can you drive a Porsche 924 on a daily basis?
Numerous Porsche 924, 928, and 911 models can be seen being used as daily drives, but BMWs from this era are a little more difficult to locate, perhaps with the exception of the E24 6-Series, which is significantly older than it appears. Similarly, when it comes to Swedish automobiles, we are spoiled for solid options.
Who was the founder of Porsche?
Porsche has become synonymous with sports cars and racecars, which is precisely what business founders Ferdinand Porsche and his son Ferdinand ("Ferry") set out to achieve when they opened their doors in 1948 with 200 employees.
What is the top speed of a Porsche 924?
The 924 5 Speed accelerates from 0 to 100 km/h (62mph) in 9.6 seconds, with a top speed of 127 mph (204 km/h), and a curb weight of 2449 lbs (1111 kgs). It is powered by a naturally aspirated Inline 4 cylinder engine.
Who designed the Porsche 924?
Porsche 924 - Porsche of America, Inc. Porsche developed the 924 on behalf of Volkswagen as the successor to the 914 and eventually produced it internally. Audi's new entry-level model is manufactured in Neckarsulm.
Is the Porsche 944 a reliable vehicle?
These vehicles can and will be extremely reliable if routine maintenance is performed and no shortcuts are taken. With the 944 acquiring tremendous value in recent years, there has never been a better time to purchase and enjoy an affordable entry point into vintage Porsche ownership.
What is the horsepower rating of a Porsche 924?
Porsche took a whole new approach when building the 924's drivetrain. For the first time, a front-mounted liquid-cooled engine was used. This was a cylinder layout with in-line cylinders. Porsche modified the Audi 100's 125 horsepower engine.
Who owns Porsche?
Porsche's parent business is the Volkswagen Group. In 2011, Volkswagen and Porsche collaborated. The Volkswagen Group also owns a number of other premium carmakers, including Audi, Lamborghini, bentley, and Bugatti.
Are Porsches reliable?
Porsche 911 outscored all other models in the 2021 survey. This resulted in it being the company's most dependable car for three straight years.
Conclusion:

Without a question, the 924 is the underappreciated hero of Porsche's glorious history. The 924 appeared to have left enough of a legacy to endure a lunchtime. Until recently, that is. The car, which had been overshadowed by its transaxle siblings, is finally gaining traction. Its simple style, compactness, and ease of maintenance, paired with its exceptional balance and robust construction, are finally winning converts. The 924 is a coveted choice for aficionados worldwide due to its critical impact on the life of the Porsche company, its unexpectedly low price for a Porsche, and its racing legacy packed into a four-door coupe.
Related Articles
https://howtodiscuss.com/t/porsche-944-insurance-cost/108165