Eyebrow slit is intentionally shaved narrow gaps in the eyebrow hair. Eyebrow slit represent self-expression and a form of fashion that was a popular trend in the '90s mostly used by hip-hop stars. Now the fashion is again gaining popularity in 2020.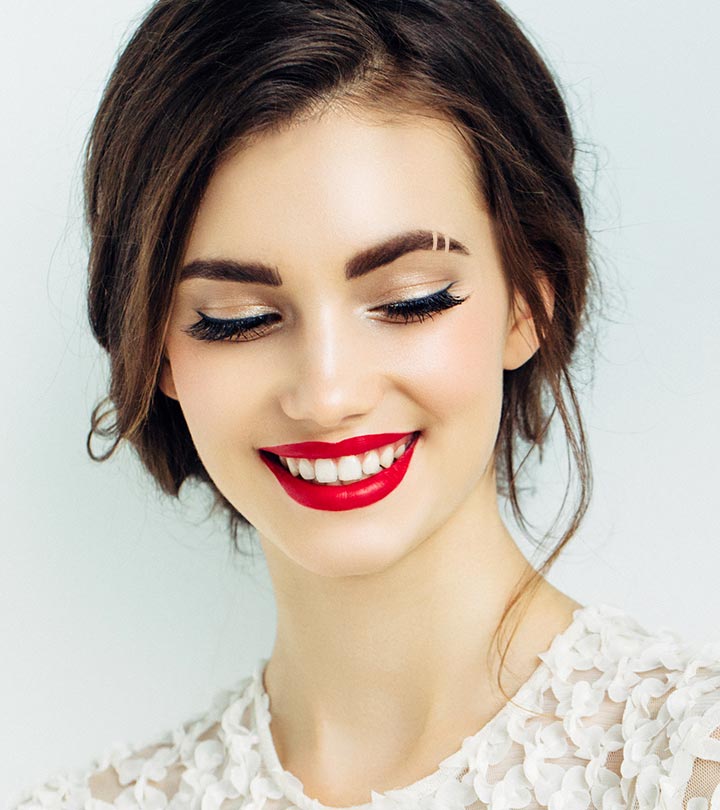 History of eyebrow slit
Eyebrow slits or eyebrow cuts are the self-formed thin gaps along with the eyebrow hair that represents the personality expression. That trend originated in the late '90s and was a popular part of hip-hop culture.

It was first used by Antonio hardy who is an American rapper and was mostly called by his stage name Big Daddy Kane.

With passing years, eyebrow slit has become the symbol of gangster look, although normal people have also been using it as a style symbol.

This style although originated in back the '80s and 90's and was embraced by hip-hop artists, yet that eyebrow trend has revived in the present days of 2020.

It's not only related to men but women are also rocking this style because the only thing you need to own the unique styles is a level of confidence and self-admiration.
Eyebrow slits in the 1990s
The eyebrow slit was mostly in demand among the 90s hip-hop stars. However, as there are no hard and fast rules about the width or style of the slit, so gained popularity among common people also.
Especially youngsters are more attracted towards such hip-hop fashions and try to adapt them.
These eyebrow slits were basically drawn or actually acquired during the fights among gangsters. So, young boys and teenagers who are in a self-loving phase of their age, they adopt such trends with all their heart.
Girls are also equally attracted and get slits either on one eyebrow or both.
Eyebrow slits in 2001
After the '90s, David Beckham, an English former footballer gave fashion a new life in 2001 and eyebrow slits made their debut in the sports field.
Youth is mostly influenced by their favorite stars and David Beckham gave them a new reminder to adapt the style of eyebrow slits.
At the start of the present year, Soulja Boy, an American rapper gave this style a new shape by using its several variations in his Instagram photos.
It means that the eyebrow slits are again going to be in trend and will gain popularity in today's generation.
Summary
Eyebrow slit is the self-made gaps in the eyebrow hair that was the trend back in the '80s and '90s. It's again becoming a fashion in the present era and often taken as a symbol of self-expression.
Eyebrow cuts and eyebrow slits
Both of these terms are used for the same thing although named differently. Initially, eyebrow slits were known as eyebrow cuts, and the change of name from cuts to slits was actually a change in the cultural inheritance that is not accepted warmly by society.
Men or women who acquire an eyebrow slit actually make a blend of their normal look and a unique and bold hip-hop look which looks amazing.
Types of eyebrow slits
Eyebrow slits can be made in several ways depending upon the choice of a person. You can make a single eyebrow slit or double slit and also at one side or both sides, as you desire.
1. One eyebrow slit in one eyebrow
Single eyebrow slit in one eyebrow is the most basic style of eyebrow slits and one can get it just to check that either it looks good or not.

It looks so much elegant and stylish giving your face a different yet attention-catching look, no matter if you are a man or woman.

Less damage can be overcome easily as compared to more damage. This trend is mostly and more confidently embraced by celebrities and they actually rock it.

One of the most famous celebrities to carry an eyebrow slit in the best way is Joseph Jason Momoa, an American actor, well known for his role in Game of thrones.

However, it sounds amazing that there is a different story behind the eyebrow slit of Jason Momoa.

He actually didn't get this slit by an artistic choice but it's actually a scar that he got when a pint glass hit him at the bar.

You are lucky enough not needing to get hit by some glass or not getting into a gangster fight as you can simply get this slit by going to a parlor or even by yourself.
2. Dual Eyebrow Slit in one eyebrow
You can acquire a double eyebrow slit to make a different style. It's relatively more stylish and expresses a bold aspect of your nature.

However, both slits should be equally distanced and having equal width to not looking odd.

Same width and same size are the point of consideration to rock the look in the best possible way.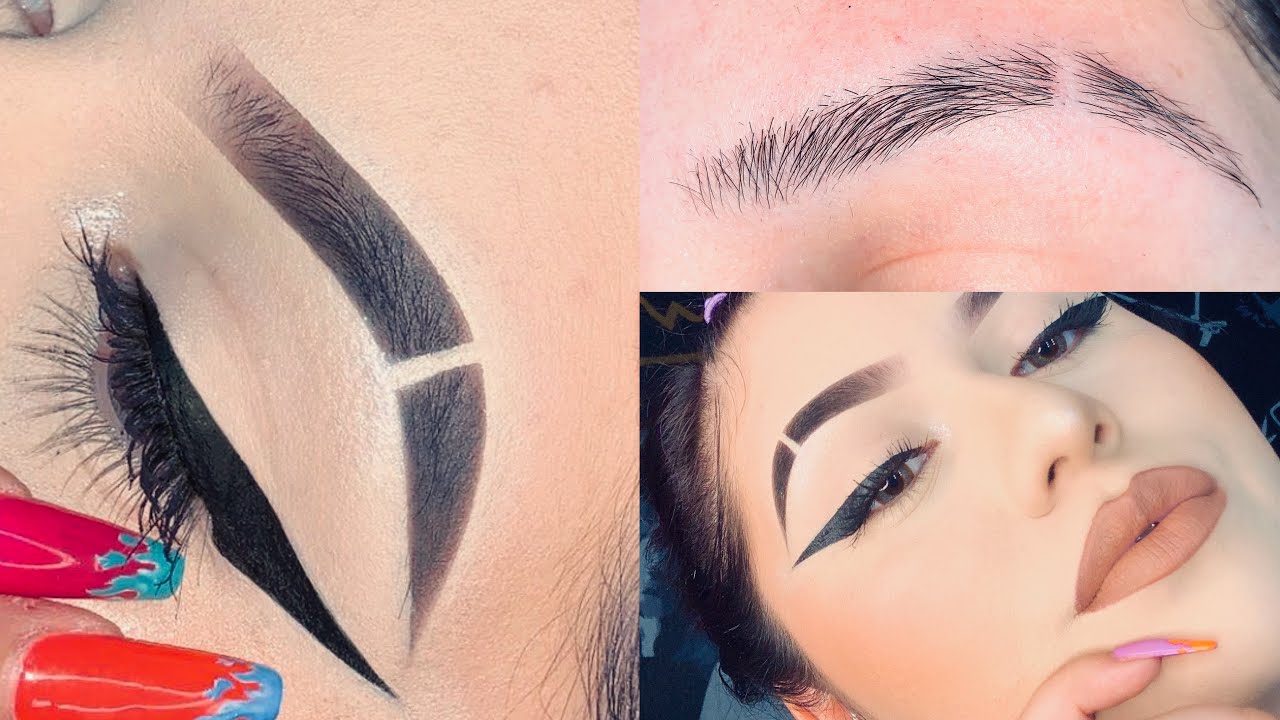 3. Single eyebrow slit on both sides
the Third style to rock with eyebrow slits is to get a single slit in both eyebrows.

Slits of equal size and width on both sides of the eyebrow gives an extra charm to your gangster look.
4. Double-slit on both eyebrows
Dual eyebrow slits on both sides is yet another way to embrace the style.

However, the point of attention while making or getting this style is that the slits should not be differing from each other in order to their distance and their size.

Otherwise it will be a disaster until eyebrow grows to their full again.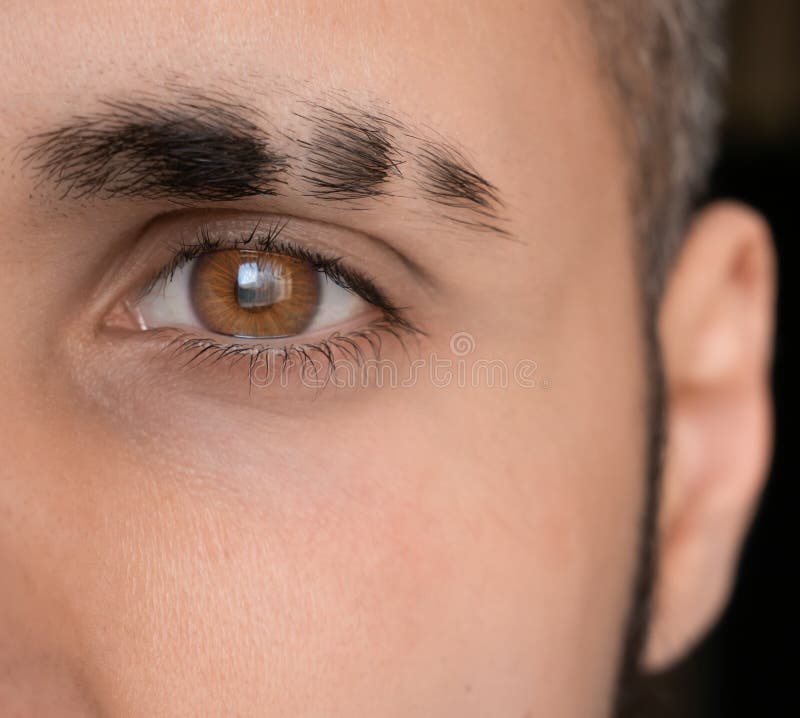 5. Eyebrow Slit joining the hair slit
You can make a completely new look by joining the slits of eyebrow and hair. It can be done by continuing the eyebrow slit into the hair of that side, just above the ear.

It can be a single slit or a dual slit, depending upon your choice. This kind of style looks best when you have an extremely short haircut like a crew cut or buzz cut.

Same as dual slit discussed above, the important thing to be considered is that the angle should be the same for both the eyebrow slit and hairy slit.

This look is more popular in rock stars nowadays, with chains in the neck, earring in the ear, and a lot of colorful bands on the wrist.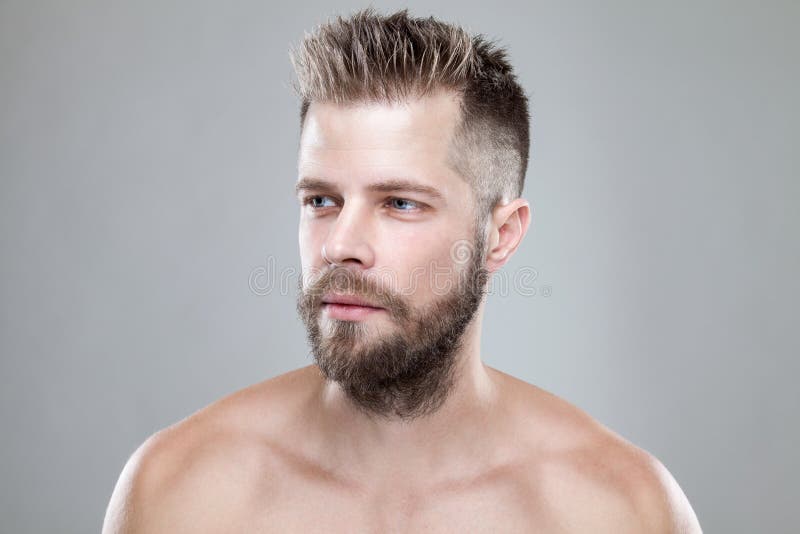 It gives you a complete heroic look with a hip-hop style and youngsters embrace this style with all their heart to look classy and yo-yo.

Boys can make a lethal combination of eyebrow + hair slit with properly trimmed and shaped beard for a completely rocking look.
6. Cross Slit, another style
You may have seen a lot of people with trendy and unique haircuts like cross cuts or various other styles. the cross-cut is not only limited to hair, you can take it to your eyebrow if you want to have another style for eyebrow slit.

Although eyebrow hairs are limited and you can't do trials of different types, yet you can make a cross slit pattern in your eyebrows just like the hair.

This totally unique style is the best choice for boys who are always willing to adapt and rock the newest styles with a lot of confidence.
7. Quadruple Eyebrow Slits
People who are more than confident and want to go a step forward than the trending styles of fashion, quadruple eyebrow slit is the best option.

This style looks great if you have a thicker brow as compared to the thinner brows.

If you are a woman and want to look exceptionally different than other ladies around you, you can go for this slit style. it will enhance your facial beauty with a touch of uniqueness, yet you have to be really daring to embrace the style.
8. Front and fishtail slits
Mostly the eyebrow slits are done at the tail of an eyebrow. However, if you have thick eyebrow hair with a darker shade of black, you can make a contrast by getting slits at the front of the eyebrow.

Fishtail eyebrow slit is an entirely different style for an eyebrow slit. You can make it if you have even brow hair growth and are an expert in using an eyebrow pencil.

Just like the winged eyeliner, you can draw a fishtail pattern after making a simple slit by creating angles to give an upward flick shape to the slit.
9. Artificial eyebrow slit
If you don't want a permanent eyebrow slit yet you want to carry this style, you can make it artificially. To get an artificial slit, you just need to use a white eye pencil.
Draw two vertical lines along the brow hair with the white eyeliner.

Mark the points for which length you want to go your eyebrow slits.

Do the same to both eyebrows if you want to get eyebrow slits on both sides.

Number of slits should be decided and the lines are drawn according to it.

Fill the distance between the lines with the white eyebrow pencil. Most people want to have 1 to 3 slits on one side or sometimes both sides.

You can have more than one slit if you have thicker and darker eyebrows. But if you have thinner and lighter brows, only one slit is better to look good.

Traditional style of eyebrow slits is to make towards outside of eyebrows.
To the point
Eyebrow slits have various types including single slit, double slit, or quadruple slit. One can have it on one side both sides and also can have a fishtail slit or cross slit.
How to do Eyebrow slit Step by step guide
How to do an eyebrow slit? Well it has numerous ways to do it and there are number of unique new styles in it
There are several steps for making an eyebrow slit, both at home by yourself or at the parlor by a professional. If you want to do the slit by yourself, it would be better to use tape and proper lining up to prevent any damage to eyebrow shape.

After it, you can use scissors to cut a fine properly shaped line through the eyebrow up to the width of your requirement. A manual razor or trimmer will give a finer look to the eyebrow slit as compared to the scissors.

However, eyebrow slits can be made by makeup pencil if you don't want to cut your brow hair in real. By following the proper steps, you can get an eyebrow slit of your choice.
How to make permanent eyebrow slits
How to slit your eyebrow or Permanent eyebrow slits is done by the following method:
1. Draw the lines with white liner
First you should draw the lines with a white eye pencil according to the required shape and width of the eyebrow slit.
2. Place scotch tape
Now, take a piece of scotch tape and place it next to the line you just drew.

Use the straight side of the tape is placed along the line that you have drawn with eyeliner.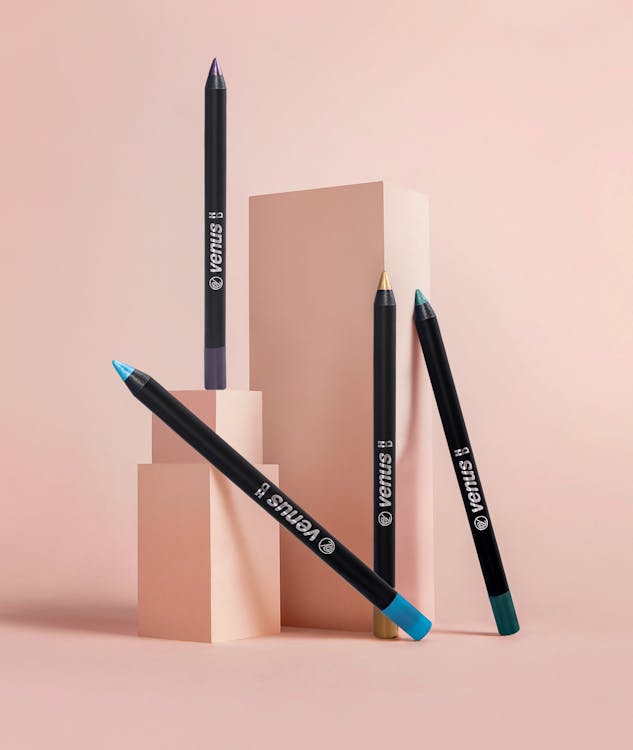 Similarly, take another piece of tape and place it on the other side of the white line, leaving the desired gap between these two pieces of tape.

Tape will act as a guide to make the slit of required size and width.

Moreover, by using straight edges of the tape you can prevent any disordered line that can ruin your eyebrow.
3. Shave between the tape
Now as you have drawn the lines and placed the tapes, you can shave the hair between these two pieces of tape.

Keep the clipper perpendicularly to the skin and move down the razor with great care to prevent damage.

Shave the hair between the two pieces slowly and carefully.

If you become hasty while shaving the hair, you may increase the pressure and tape can also be peeled away.

You have just to move in a vertical direction and not doing any side motion to get a good slit.
4. For multiple slits
For multiple slits, you should take a start from outside and move to the inner side of the eyebrow.
5. Remove the tape
Now, when you have shaved the hair, you can remove the tape and clean the hair of the eyebrow.

Remove the tape slowly and carefully to avoid the removal of brow hair along with the tape pieces.
6. Rinse the liner
Rinse the white eyeliner or simply remove it with wet tissue paper.
7. Tweez the left over hair
If there are some hair left during shaving, you can simply pull them off by tweezer to make the slit smooth, clean, and fine-looking.
Repeat the same for other slits if you want to have more than one slit.
Is it halal to have slits in eyebrow?
Most people want to know that either making the eyebrows or having slits is a sin or not? So, when you want to know the answer to this question about being slits halal or haram according to Islam, you should consider the following ayah from the Holy Quran.
قُلْ إِنَّمَا حَرَّمَ رَبِّيَ الْفَوَاحِشَ مَا ظَهَرَ مِنْهَا وَمَا بَطَنَ وَالْإِثْمَ وَالْبَغْيَ بِغَيْرِ الْحَقِّ وَأَن تُشْرِكُوا بِاللَّهِ مَا لَمْ يُنَزِّلْ بِهِ سُلْطَانًا وَأَن تَقُولُوا عَلَى اللَّهِ مَا لَا تَعْلَمُونَ - 7:33
Say, "My Lord has only prohibited wickedness, that is evident to them and that is hidden and iniquity, and persecution without right, and what you correlate with Allah for which He has not sent down power, and what you speak about Allah that you do not know."
Prophet Muhammad (S.A.W) Who is a role model for all the Muslims strictly prohibited to follow the non-Muslims in the way of appearance.
He has clearly said in the Hadith of the Holy Prophet (S.A.W) that "He who copies any people is one of them".
Moreover, there is a well-known Hadith regarding the cuts and slits in the eyebrows, which means in simple words that Allah has cursed the women who do the tattoos and the women who have tattoos.
He also cursed the women who remove the hair from eyebrows and face, except those who give them manly appearances, and those who get spaces between their teeth.
So, all the changes that are made to change the looks made by Allah are disliked by Him and even cursed by Him.
The above-mentioned words from Hadith are a straightforward warning to those who make changes in brows and change their facial appearance.
Concluding remarks after the above discussion is these, according to Islam, eyebrow slits or cuts are clearly prohibited, Islam.
Frequently asked questions
People who are interested in having eyebrow slits are often worried about certain aspects related to them, e.g. growth of brow hairs and some other insecurities. Some of these queries have been answered below:
1. Do eyebrow slits grow back?
How long does it take for Eyebrows to grow back? well hair has the same growth pattern as the hair present all over the body. As the beard and mustache grow again after shaving and even get thicker after shaving many times, the same is in case of the eyebrow hair.
When they are shaved, they are grown after one or two weeks. So, eyebrow slits grow back after some days and need to be shaved again.
2. How to make fake eyebrow slits?
If you don't want to have permanent eyebrow slits yet you want to enjoy this style, you can make them artificially.
You can use concealer with a slightly lighter shade than your skin and draw the slit of desired size, width, and numbers. One can also use white eyeliner to draw the eyebrow slit if he/she is not eager to shave the brow hair permanently.
3. How long do eyebrow slits last?
Eyebrow hair and lashes follow a similar growth pattern. They appear and reach their maximum length just after fifteen days.
They stop at that length for the next fifteen days and then are fallen away. All the fallen or removed hair are back to their normal length in 28 to 30 days.
4. What does it mean when a girl gets an eyebrow slit?
You can have permanent eyebrow slits by shaving or fake slits by using makeup pencils and concealer.
Traditionally, eyebrow slits are used to express the personality, and mostly the youngsters have the eyebrow slits to rock the hip-hop or gangster's look.
If a girl is having an eyebrow slit, she may have done it for self-expression and to follow the trend.
Mostly teen-age girls of western countries can be seen to have eyebrow slits.
However, if the experiment goes wrong, it may ruin your facial look making it extremely odd.
5. Does Vaseline make eyebrow grow?
Some people think that Vaseline can make eyebrow hair grow again. However, it's unlucky for those who think this as there is no evidence that any constituent of Vaseline can increase or stimulate the eyebrow hair.
Although Vaseline acts as a moisturizer and can make the eyebrows look thicker and darker, no matter they are growing at the normal rate as before.
6. Are eyebrow slits cultural appropriation?
The re-emerging trend of eyebrow cut or eyebrow slit is an example of cultural appropriation. Cultural appropriation is the adoption of the elements of one culture or nation by the other culture.
Eyebrow slit originated by culture and then adopted by others, so it can be considered as a cultural appropriation.
Conclusion
What do eyebrow slits mean? Eyebrow slits or eyebrow cuts is the fashion of the 80s and 90s that is getting popular again in 2020.

Hair from the eyebrow is shaved permanently with a razor or can be made artificially by using makeup elements like concealer and white eyebrow pencil.

Eyebrow slits are used for self-expression or giving a gangster look and mostly embraced by the rock stars in hip-hop culture.
You can read more
High ponytail
60s fashion
80s fashion
90s hip hop fashion
how to tie a necktie typical male style?