Irish is a wide spoken language all around the world. It is mostly spoken in Ireland as it is the mother language of Ireland. Irish names and surnames are very popular all around the world because of their meanings and how they are pronounced. It is a help when tracing your family history to know something about the origin of and evolution of Irish names and particularly how names have changed over the centuries.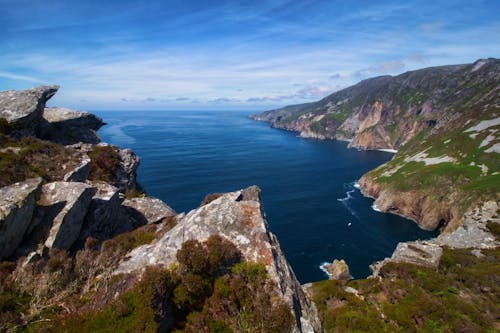 Irish Last Names and their List
After taking a look at the history of last names, we will find out that the surnames or the last names which we have been given with. There are many Irish ancient last names that had been around for thousands of years.
A formal Irish-language personal name consists of a given name and a surname. Surnames in Irish are generally patronymic in etymology, although they are no longer literal patronyms, as most Icelandic names are. The form of a surname varies according to whether its bearer is male or female and in the case of a married woman, whether she chooses to adopt her husband's surname.
An alternative traditional naming convention consists of the first name followed by a double patronym, usually with the father and grandfather's names. This convention is not used for official purposes but is generalized in Gaeltachtaí, or Irish-speaking areas, and also survives in some rural non-Gaeltacht areas. Sometimes the name of the mother or grandmother may be used instead of that of the father or grandfather.
Here is a List of Irish Surnames/last names:
Murphy
Irish spelling: Ó Murchadha
Meaning: Descendant of Murchadh, a sea warrior.

O'Brien
Irish spelling: Ó Briain
Meaning: Descendant of Brian Boru, the High King of Ireland.

Kennedy
Irish spelling: Ó Cinnéide
Meaning: Descendant of Cennétig Mac Lorcáin, father of Brian Boru.

O'Reilly
Irish spelling: Ó Raghallaigh
Meaning: Descendant of Raghallach, King of Connacht (Ireland's western province).

O'Neill
Irish spelling: Ó Néill
Meaning: Descendant of Niall Noigiallach, an Irish king.

Smith/McGowan
Irish spelling: Mac Gabhann
Meaning: Son of the blacksmith.

O'Rourke
Irish spelling: Ó Ruairc
Meaning: Descendant of Ruarc, King of Bréifne (an area including counties Leitrim and Connacht).

Walsh
Irish spelling: Breathnach
Meaning: Welshman.

Murray
Irish spelling: Ó Muireadhaigh
Meaning: Descendant of Muireadhaigh, a seaman.

Collins
Irish spelling: Ó Coileáin
Meaning: Descendent of the young warrior/hound.

Sheeran
Irish spelling: Ó Síorán
Meaning: Descendent of Sírín.

O'Sullivan
Irish spelling: Ó Súilleabháin
Meaning: Descendent of the dark-eyed.

McCarthy
Irish spelling: Mac Carthaigh
Meaning: Son of Cárthach, King of Munster (Ireland's southern province).

■■■■■
Irish spelling: Ó Loinsigh
Meaning: Descendant of Loingseach, a seaman.

Fitzpatrick
Irish spelling: Mac Giolla Phádraig
Meaning: Follower of Saint Patrick.

Sweeney
Irish spelling: Mac Suibhne
Meaning: Son of Suibhne, a Scottish lord whose grandson arrived in Ireland and brought the name with him.

Regan
Irish spelling: Ó Riagáin
Meaning: Descendant of Riagáin. There were actually two Ó Riagáin clans in Ireland, one related to Brian Boru and one that powerfully ruled in the county of Meath.

O'Leary
Irish spelling: Ó Laoghaire
Meaning: Descendant of Laoghaire, a calf-keeper.

Mullan/Mullen/Mullins
Irish spelling: Ó Maoláin
Meaning: Descendant of Maelan, King of Maigh Seóla (in Galway).

Mulligan
Irish spelling: Ó Maolagain
Meaning: Descendent of the bald man.

Ryan
Irish spelling: Ó Riain
Meaning: Descendant of Riain, a king.

Quinn
Irish spelling: Ó Cuinn
Meaning: Descendant of Conn, a wise chief.

Kelly
Irish spelling: Ó Ceallaigh
Meaning: Descendant of Ceallach, meaning war or contention.

Whelan
Irish spelling: Ó Faoláin
Meaning: Of the wolf.

Maher
Irish spelling: Ó Meachair/Meagher
Meaning: Of the generous/hospitable.

Hogan
Irish spelling: Ó hÓgáin
Meaning: Of youth.

O'Keeffe
Irish spelling: Ó Caoimh
Meaning: Of the noble/the gentle.

O'Dwyer
Irish spelling: Ó Dubhuir
Meaning: Black.

Buckley
Irish spelling: Ó Buachalla
Meaning: Descendent of the cow herder.

McDermott
Irish spelling: Mac Diarmada
Meaning: Son of Diarmait, King of Leinster, and High King of Ireland.

O'Connor
Irish spelling: Ó Conchobhair
Meaning: Descendant of Conchubhair Donn, another King of Connacht.

Dunne
Irish spelling: Ó Duinn
Meaning: Brown.

Donovan
Irish spelling: Ó Donnabháin
Meaning: Brown-black.

Lyons/Lyne
Irish spelling: Ó Laighin
Meaning: Of the spear.

Donnelly
Irish spelling: Ó Donnghaile
Meaning: Brown valor.

McMahon
Irish spelling: Mac Mathúna
Meaning: Son of Mathghamhna, Chief of a clan in Aran.

Casey
Irish spelling: Ó Cathasaigh
Meaning: Alert, vigilant and watchful.

Kenny
Irish spelling: Ó Cionaoith
Meaning: Fire born.

Foley
Irish spelling: Ó Foghladh
Meaning: Plunderer.

Cleary/Clarke
Irish spelling: Ó Cléirigh
Meaning: Descendent of the clerk/cleric.

Duffy
Irish spelling: Ó Dufaigh/Ó Dubhthaigh
Meaning: Black.

Moore
Irish spelling: Ó Mordha, Muir, Moir
Meaning: Moir/Ó Mordha could mean greatness or grandiose while Muir means sea.

Brennan
Irish spelling: Ó Braonáin/Ó Branáin
Meaning: Ó Braonáin means of the droplet while Ó Branáin means of the raven.

Doyle
Irish spelling: Ó Dubhghaile
Meaning: Descendant of Dubhghal, meaning black valor.

Gallagher
Irish spelling: Ó Gallchobhair
Meaning: Descendant of Gallchobhar, an Irish king.

McLoughlin
Irish spelling: Mac Lochlainn
Meaning: Son of the Vikings.

Daly
Irish spelling: Ó Dálaigh
Meaning: Of the assembly.

Boyle
Irish spelling: Ó Ball
Meaning: Vain pledge.

O'Shea
Irish spelling: Ó Séaghdha
Meaning: Descendent of the majestic.

Farrell
Irish spelling: Ó Ferghail
Meaning: Man of valor.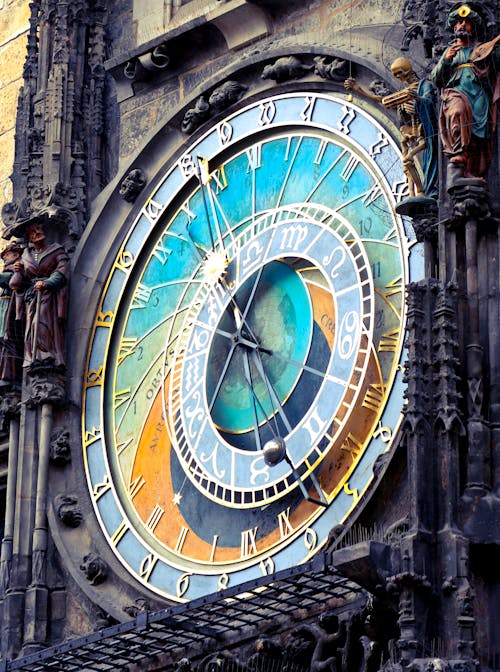 History of Irish Late names
The earliest known Irish surname is O'Clery (O Cleirigh), it's the earliest known because it was written that the lord of Aidhne, Tigherneach Ua Cleirigh, died in County Galway back in the year 916 A.D. In fact, that Irish name may actually be the earliest surname recorded in all of Europe. Until about the 10th century in Ireland, surnames were not passed down from generation to generation. Instead, surnames were patronymic or based on someone's father's name. A person was identified by his given name plus "mac," meaning "son of," followed by his father's name.
For instance, Brian mac Colum was Brian, son of Colum. Brian's son might be Finnian mac Brian (Finnian, son of Brian). The female form of "mac" is "nic," shortened from the Irish iníon mhic. Alternatively, the prefix "o" was sometimes used in place of "mac" and meant "grandson of" or "descended from." If Colum was well known, his grandson might have gone by the name Finnian O Colum. There were no fixed surnames, so a surname changed every generation or two. That can make tracing your family tree a bit more complicated!
Even without hereditary surnames, those names still hold clues. For example, that person named O'Clery or O Cleirigh (or Ua Cleirigh) was the grandson or descendant of someone named Cleirigh. ("Ua" was an earlier form of "O.") It was around the 1100s, as the population was increasing, that people in the upper social classes started taking hereditary surnames (those that remain fixed over the generations); others didn't need surnames, or even get around to them, until the 1500s. Another strong influence on Irish names came with the Norman invasion of 1169 when a lot of Anglo-French names came marching into Ireland (this, too, is when the Latin-derived prefix "Fitz," meaning "son of," first came into Irish names). It's from this influence that some of the names we now consider Irish, Costello, Power, Burke, and others, first entered the scene.
And in the 1500s, the influence of the English was beginning to make itself felt in Ireland. Ireland was experiencing religious persecution and invasions, and many changes came to the island including the changing of Irish names, steadily but surely over the ensuing years, into ones that sounded more English. An example of this was the common Irish surname Mac Gabhann, which meant "son of a smith." Some Mac Gabhanns, living in County Cavan, had their name translated to Smith and it remained that way. Others outside that area resisted, but the spelling became anglicized and they became Mac/McGowans. This was very common.
Here are a few most common Irish surnames/last names which are being used for ages:
1. Murphy — The Anglicized version of the Irish surname Ó Murchadha and Mac Murchadha, meaning "sea warrior."
2. Kelly — The origin of this Irish name is uncertain. An Anglicized version of the Irish name Ó Ceallaigh, it can describe a warrior or mean "white-headed," "frequenting churches," or "descendant of Ceallach."
3. O'Sullivan — (Ó Súileabháin or Ó Súilleabháin in Irish). In 1890, 90 percent of the O'Sullivans were estimated to be in Munster. Many people agree that the basic surname means "eye," but they do not agree whether the rest of the name means "one-eyed," "hawk-eyed," "black-eyed," or something else.
4. Walsh — This name came to Ireland via British soldiers during the Norman invasion of Ireland and means "from Wales." It's derived from Breathnach or Brannagh.
5. Smith — This surname does not necessarily suggest English ancestry, as some think; often the surname was derived from Gabhann (which means "smith").
6. O'Brien — This name came down from Brian Boru (941-1014) who was king of Munster, his descendants took the name Ó Briain.
7. Byrne (also Byrnes; O'Byrne), from the Irish name Ó Broin ("raven"; also, a descendant of Bran); this dates to the ancient Celtic chieftain Bran mac Máelmórda, a King of Leinster in the 11th century.
8. Ryan — This name has various possible origins: from the Gaelic Ó Riagháin (grandson or descendant of Rían) or *Ó Maoilriain (*grandson/descendant of Maoilriaghain) or Ó Ruaidhín (grandson/descendant of the little red one). Or it may be a simplification of the name Mulryan. It means "little king."
9. O'Connor — From Ó Conchobhair (grandson or descendant of Conchobhar; "lover of hounds").
10. O'Neill — Anglicized from the Gaelic *Ua Néill (*grandson or descendant of Niall). The name is connected with meanings including "vehement" and "champion." The main O'Niall family is descended from the historic "Niall of the Nine Hostages."
Somethings we don't know about Irish names
Irish is a great language that is spoken all around the world, and it has its all unique names itself. Most of the Irish names are ancient and have been around us for thousands of years. Decades and centuries have passed and many of the Irish names are still being used. Here are some pointers about Irish names:
Surnames developed in Ireland as early as the tenth century, making them among the first in Europe. The earliest recorded surname is Ó Cléirigh. There are now four O' names in the Irish top 10 (O'Brien, O'Sullivan, O'Connor, O'Neill).

Surnames starting with Mac, meaning "son of", were in general use in Ireland by the late 1100s. However, the O and Mac names weren't always family names in the usual sense. If warfare led to land passing to the control of a new clan, the local population often adopted the name of the new chief to help them keep their life and liberty.

A century after the successful conquest of England in 1066, the Normans turned their attention to Ireland. Over time, many Norman lords became largely independent of London and often adopted Irish customs, including speaking Irish and taking Irish names. The government in London became so concerned that a fourteenth-century law required every Englishman in Ireland to use the English language and have an English name.

In the mid-1500s, Sean or Shane O'Neill, the Earl of Tyrone, was causing so many problems for the English crown that Elizabeth I banned the name, O'Neill, on the punishment of death and forfeiture of property. She would not be pleased to know that today O'Neill is a top ten Irish surname, and Sean is a top ten Irish given name.

In the 1600s, when English rule intensified, the prefixes O and Mac were widely dropped because it became extremely difficult to find work if you had an Irish-sounding name. However, in the 1800s many families began reinstating the O and Mac prefixes. Occasionally, the wrong prefix was adopted, particularly adding an O when the original prefix was Mac.

Curiously, putting back the prefix hardly ever occurred with some surnames. For example, originally Murphy was Ó Murchadha but rarely appears with the prefix. Murphy has been the most popular Irish surname for at least a century, with the highest concentration now in Co Wexford. But more Murphys live in Britain than in Ireland, with the highest concentration in Liverpool. There are more than 300,000 Murphys in the US, compared to 55,000 in Ireland.

A few hundred years ago people paid little attention to how names were spelled. One extreme example is on a tombstone in Ireland where the surname for a family of six is shown as McEneaney, McAneany, McAneny, McEnaney, McEneany, and Bird (from the mistaken belief that the name comes from éan, a bird).

Strictly speaking, there is no difference between Mac and Mc. The contraction from Mac to Mc has occurred more in Ireland than in Scotland, with two out of three Mc surnames originating in Ireland, but two out of three Mac surnames originating in Scotland. McCarthy is the only Mac/Mc name in the Irish top ten surnames, and MacDonald is the only one in the Scottish top ten.

For family and professional reasons, Marilyn Monroe had a number of other surnames: Mortenson, Baker, Dougherty, Norman, Lind, DiMaggio, and Miller. She had to drop her Irish name, Dougherty because 20th Century Fox thought it too difficult for American movie-goers to pronounce. Today, actors are much more likely to keep their own names, such as Saoirse Ronan and Ciarán Hinds.

Parents have always been more adventurous when naming their daughters compared to naming their sons. As far back as 1281, the Archbishop of Canterbury warned priests against baptizing girls with frivolous names. Parents of babies born in 2015 in Ireland used nearly 4,500 different names for baby girls but fewer than 3,500 names for boys, even though there were more baby boys than girls.

Recently, there has been an international trend for parents to give their children uncommon names. Hundreds of US parents have even named their daughter Unique, believing that the name was unique. In Ireland, parents used four times more names in 2015 compared to 1965, even though the same number of babies was born in these two years.

Irish parents have become much more willing to give their children names that clearly reflect their Irish heritage. There are nine such names in 2015 top twenty: Conor, Sean, Oisin, Cian, Fionn, and Liam for boys; and Aoife, Saoirse, and Caoimhe for girls. Half a century ago there were only five such names: Kevin, Declan, Bridget, Deirdre, and Eileen.
What type of language is Irish?
The Irish language is a Goidelic language of the Insular Celtic branch of the Celtic language family, which is itself a part of the Indo-European language family. Irish originated on the island of Ireland and was the population's first language until the late 18th century. Although English has been the first language of most residents of the island since the early 19th century, Irish is spoken as a first language in broad areas of counties Cork, Donegal, Galway, and Kerry, as well as smaller areas of counties Mayo, Meath, and Waterford.
Irish is also spoken by a larger group of habitual but non-traditional speakers, mostly in urban areas where the majority are second-language speakers. Daily users outside the education system number around 73,000 (1.5%), and over 1.85 million (37%) people across the island claim to be at least somewhat proficient with the language.
For most of recorded Irish history, Irish was the dominant language of the Irish people, who took it with them to other regions such as Scotland and the Isle of Man, where Middle Irish gave rise to Scottish Gaelic and (after blending with Norse languages) Manx. It was also spoken for a period in what later became the Canadian province of Newfoundland and Labrador. With a basic written form dating back to at least the 4th century CE, and written Irish in a Latin script since the 5th century CE, Irish has the oldest vernacular literature in Western Europe.
On the island, the language has three major dialects: Munster, Connacht, and Ulster. All three have distinctions in their speech and orthography. There is also a "standard written form" devised by a parliamentary commission in the 1950s. The distinct Irish alphabet, a variant of the Latin alphabet with 18 letters, has been succeeded by the standard Latin alphabet (albeit with 7-8 letters used primarily in loanwords). Irish has constitutional status as the national and first official language of the Republic of Ireland and is an officially recognized ■■■■■■■■ language in Northern Ireland.
The Irish language is also among the official languages of the European Union. The public body Foras na Gaeilge is responsible for the promotion of the language throughout the island. Irish has no regulatory body but the standard modern written form is guided by a parliamentary service and new vocabulary by a voluntary committee with university input. The modern-day areas of Ireland where Irish is still spoken daily as a first language are collectively known as the Gaeltacht.
History of Irish Language
Written Irish is first attested in Ogham inscriptions from the 4th century AD, a stage of the language known as Primitive Irish. These writings have been found throughout Ireland and the west coast of Great Britain. Primitive Irish transitioned into Old Irish through the 5th century. Old Irish, dating from the 6th century, used the Latin alphabet and is attested primarily in marginalia to Latin manuscripts. During this time, the Irish language absorbed some Latin words, some via Old Welsh, including ecclesiastical terms: examples are easpag (bishop) from episcopus, and Domhnach.
By the 10th century, Old Irish had evolved into Middle Irish, which was spoken throughout Ireland and in Scotland and the Isle of Man. It is the language of a large corpus of literature, including the Ulster Cycle. From the 12th century, Middle Irish began to evolve into modern Irish in Ireland, into Scottish Gaelic in Scotland, and, with the admixture of Norse elements, into the Manx language in the Isle of Man. Early Modern Irish, dating from the 13th century, was the basis of the literary language of both Ireland and Gaelic-speaking Scotland. Modern Irish, as attested in the work of such writers as Geoffrey Keating, may be said to date from the 17th century, and was the medium of popular literature from that time on.
From the 18th century on, the language lost ground in the east of the country. The reasons behind this shift were complex but came down to a number of factors:
Discouragement of its use by Anglo-British administrations.
The Catholic church supporting the use of English over Irish.
The spread of bilingualism from the 1750s, resulting in language shift.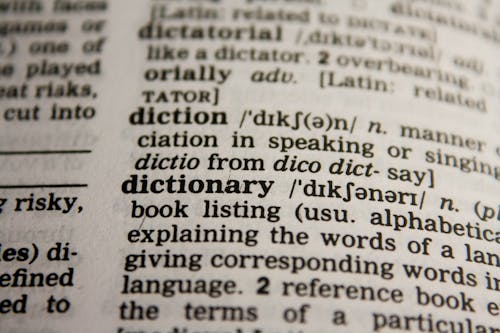 Frequently Asked Questions (FAQs)

What is the oldest Irish surname?
O'Clery is the earliest known name in the History of Irish names. It is the earliest known all around the Irish last names because the lord of Aidhne, Tigherneach Ua Cleirigh, died in County Galway back in the year 916 A.D.

What is the rarest last name?
There are hundreds of rare Irish surnames, here is a list of some of them:
Tartar
Throndsen
Torsney
Tuffin
Usoro
Vanidestine
Viglianco
Vozenilek

What does the O mean in Irish names?
A male's surname generally takes the form Ó/Ua (meaning "descendant") or Mac ("son") followed by the genitive case of a name, as in Ó Dónaill or Mac Siúrtáin ("son of Jordan"). A son has the same surname as his father.

What is the most Irish name ever?
O'Sullivan is a name that has to be the most Irish name ever. It is also simply known as Sullivan, it is also an Irish Gaelic clan-based name most probably, it depends on what is today County Cork and County Kerry.

What names are banned in Ireland?
The names which are common all around the world are actually from the list of Irish-friendly names. Here is a list of them:
William.
Catherine
George.
Charlotte.
Thomas or Tom.
Emily.
Michael.

What is the term Black Irish?
The term Black Irish has been listened around the culture for a very long time, especially among the immigrants and the descendants. The Irish people who have dark skin color or have black eyes are called black Irish, just like black Americans.

What should I avoid in Ireland?
Here is a list of some basic things which you should not do when you are in England:
Neglect to pay your round at the pub.

Ignore Irish driving rules and common courtesies.

Brag about being "Irish"

Say that Ireland is part of the United Kingdom.

Bellyache about the weather.

Ask about leprechauns.

Talk excessively about the "Troubles"

What are typical Irish facial features?
They are huge, like barns shingled with jowls, layer on layer, chin on the chin, eye bags on eye bags, sometimes with the vast, red nose that has provoked the definition of an Irishman as "Thirty pounds of the face and 40 pounds of liver." The Irish do blue eyes very well.

What does ■■■■ mean in Irish?
■■■■ is a masculine given name, usually a short form (hypocorism) of Michael. Because of its popularity in Ireland, it is often used as a derogatory term for an Irish person or a person of Irish descent.

What is the Irish disease?
Haemochromatosis A.K.A The Celtic Disease. 2. It is a genetic disorder and the medical term for it is Hereditary Haemochromatosis (HH). The name 'Celtic Disease' comes from the fact that it is most commonly found in Celtic Nations - Ireland, Scotland, Isle of Man, Wales, Cornwall, and Brittany.
Conclusion
Irish last names or Irish surnames are very well known all around the world. A formal Irish-language personal name consists of a given name and a surname. Surnames in Irish are generally patronymic in etymology, although they are no longer literal patronyms, as most Icelandic names are. The form of a surname varies according to whether its bearer is male or female and in the case of a married woman, whether she chooses to adopt her husband's surname.
The restrictions of Irish names are also very ancient as the surnames are. The blatant usage of these surnames defines how strong and positive Irish people are towards their traditions and their rituals from ancient times.
Related Articles