Pets should be as important to us as everything else that we own and since when we insure the rest of our assets then why not our pets? Pet insurance may differ from other types of insurances, but it may actually be considered as a form of property insurance.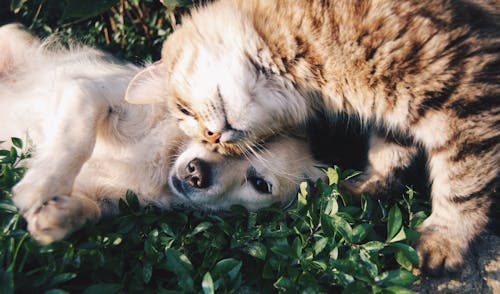 Pet insurance
Pet insurance is like providing money shelter to your pet protecting it from unpredictable events that may occur at any moment of it's life. This insurance confirms the security and safety of your pet's health. In simpler words it can be called as 'Veterinary Health Insurance'.
What is Pet Health Insurance
Pet health insurance is similar to health insurance for humans. It is procured by the pet owners to nullify the cost of the vet bills, medical surgeries, sudden injuries, etc. This type of insurance does not pay the vet directly rather they recompense that amount.
How much does Pet Insurance Cost
1. The pet insurance company
For your peace of mind there are a lot of companies authorized to give out insurance policies. Especially to the pet owners with their shoulders sagged with the burden of veterinary bills and treatments. All of them have different range of prices depending upon the policies their customers choose.
Nationwide: This company has an advantage over the others due to the coverage of routine care and the monthly cost of the most expensive plan starts from $35.
Healthy Paws: It surpasses the rest by not limiting any of its plan and not having the annual limits. Plus the coverage also do not decrease as your pet grow older. Prices are usually lower too.
ASPCA: This allows you to get your multiple pets insured under one policy. It is the only one offering 10% discount on having more than one kind of pet.
Embrace: This pet insurance is to save you from stress that may occur due to some emergency situation. If your pet undergoes some unexpected sudden injury or illness then this is where you can come.
PetFirst: Routine care coverage including dental cleaning, spaying, neutering, etc can be really expensive without reimbursement while the Petfirst can help you with that to ensure that your pet stay healthy.
Trupanion: Most of the companies consider hereditary conditions as pre-existing conditions which are not included in all of the pet insurance. But trupanion enrolls the pet which do not shows symptoms of that condition prior to enrollment.
PetsBest: Older animals are more prone to injury and illness that's why insurance agencies have their upper age limit set for the dogs whereas the petsbest has no upper age limit and provide insurance to all no matter what age, by costing max. $58 per month.
PetPlan: This is specifically for older cats which cost almost same as the younger cats and the owners can save up to $50 to $250 per month.
| Sr. No. | Insurance Company | Monthly premium for Cats | Monthly premium for Dogs |
| --- | --- | --- | --- |
| 1 | Nationwide | $17.03 | $33.08 |
| 2 | Healthy Paws | $24.75 | $52.09 |
| 3 | ASPCA | $16.77 | $39.94 |
| 4 | Embrace | $13.79 | $25.25 |
| 5 | PetFirst | $16.95 | $34.95 |
| 6 | Trupanion | $28.14 | $58.14 |
| 7 | PetsBest | $9.94 | $44.19 |
| 8 | PetPlan | $19.66 | $40.83 |
2. Breed of your pet
It is the miracle of life that several different varieties of pets are present in the world. These varieties called as breeds, have a really good impact on the cost of their insurance. This is because every individual breed have their own unique characteristic which makes them special.
Most of the insurance company provide insurance for dogs and cats only. The premium cost depending on their breed would be:

For Cats:
| Rank | Breed | Monthly premium |
| --- | --- | --- |
| 1 | Exotic | $12.78 |
| 2 | Ragdoll | $17.57 |
| 3 | British Shorthair | $20.76 |
| 4 | Persian | $19.17 |
| 5 | Maine ■■■■ Cat | $17.57 |
For Dogs:
| Rank | Breed | Monthly premium |
| --- | --- | --- |
| 1 | Labrador Retriever | $37.44 |
| 2 | German Shepherd | $34.32 |
| 3 | Golden Retriever | $40.56 |
| 4 | Bulldog | $39.00 |
| 5 | Beagle | $34.32 |
3. Type of Policy:
This might be the important one too because types of policies offer different things comprising of various range of prices. There are four types of policies available:
Accident only: Since this policy covers only accidents it would be the cheapest of all costing less than 5 pounds per month only.
Time Limited: It is best if your pet requires short term treatment. Average monthly cost could be 15 pounds to 20 pounds for this policy. It allows renewal after every 12 months.
Per condition: This type pays for your pet depending upon the conditions your pet may be facing. It is also known as Maximum Benefit. It costs more than time limited policy.
Life time: This policy offers all in one plan making it the most expensive too. Lifetime policy covers most of your pet's treatment bills. It usually costs from 13 to more than 80 pounds per month depending upon the type of your pet.
4. Age of Pet:
Age is also an important factor to be worried about while purchasing an insurance policy. Because it is quite obvious that older age pets are more prone to accident due to slow walking or having less strength and illnesses due to weak body functions whereas younger ones are more healthy and energetic and have less chances of becoming ill similar to humans.
They would require extra care to be healthy and safe and ultimately more expenses would come in your way. Pet insurance would also be expensive for such pets too.
Summary:
Cost of pet insurance is basically a charge applied to the insurance buyer and it may vary depending upon factors which are considered important for insurers.
Average Cost of Pet Insurance
The average cost is much difficult to know because there are number of factors depending upon it. Like the dogs are 60% more expensive to be insured as compared to cats while animals of older age and larger body also have higher insurance rates. But the rough average estimated amount is:
Pet owners are bound to pay $30 to $50 every month to get a reasonable coverage.
In the present year, by taking the information from the top pet insurers the average premium cost per month was found to be $42.45 for dogs and $20.99 for cats. Although there is increase in the premium cost every year.
What does Pet Insurance Cover?
Pet insurance covers party or totally the cost required for your pet's treatment. The things which are covered in the pet insurance may include variety of things depending upon the type of policy you choose and the company you are going to get insured.
Type of coverage:
Depending upon the type of coverages, you can find out four different types of coverage plans offering different features, covering some things and some not:
Wellness: It covers vaccines, routine checkups but do not involve injuries and accidents.
Accident only: It involves emergencies only related to accidents whether road or fighting. Pre existing conditions, any illness or hereditary conditions are not accessed in this plan.
Accident illness: It has the facility of covering both accidents and illnesses whereas routine care and pre-existing conditions are not involved.
Accident, illness with wellness: The name indicates that it is the comprehensive plan including all the others providing maximum benefit but still pre-existing conditions are not covered in it.
Best Pet Insurance for Dogs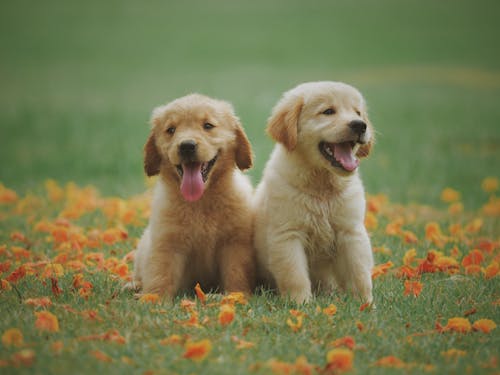 Dogs, being the most faithful and a loyal friend, deserves to be treated in the same way in return. And as a pet owner it is your prime responsibility to take care of their needs along with your own family. Of course that would be a problem to cover these extra expenses with your own. But instead of considering it as an 'EXTRA' try to look for options that would help you with it.
This is where the purpose of insurance arises, and not only this there are several companies wanting to assist you to have peace of mind. Some of the best pet insurance for dogs are:
| Sr. No. | Insurance Plan | Reason for Choosing |
| --- | --- | --- |
| 1 | Embrace | For Emergencies |
| 2 | Healthy Paws | For Overall Value |
| 3 | Nationwide | For Overall Ratings |
| 4 | PetFirst | For Routine Care |
| 5 | Trupanion | For Hereditary Conditions |
| 6 | PetsBest | For Older Dogs |
Benefits of Pet Insurance
There are several benefits of pet insurance as all should know that it is worthy to have. Following are the benefits and the reason as to why you should have pet insurance:
Saves your money: This is the foremost and the most important reason as to why pet insurance is important. They offer you to pay the veterinary bills in case of any emergency your pet is facing. You get to choose the perfect option of treatment possible whether expensive or not. Most of the policies can offer reimbursement up to 80 or 90%.

Choose you vet: Again an important benefit is that you can choose the vet you are comfortable with, it could be close to your house or it could be of your friend's or whatever and wherever you want. You only have to show the vet bill to insurance company for reimbursement.

Peace of mind: This is a very difficult thing to achieve in this stressful world. Every one surely wants to do everything they can to achieve it. Pet insurance helps you with this too by providing you with the money. You can stop worrying about any unexpected injury or accident of your pet and the expense that comes along with it.

Save your savings: Each and every one of us saves for the emergencies we may face in our lives. But if we do not have insurance and our pet has an accident requiring surgery we may have to use the savings which would not be a good idea of course. By having pet insurance you can save it too.

Reward for pet lost: In case you have lost your pet the insurance can help you with the finding by providing you with the price required for advertising or rewarding the person who found it. It also happens in case your pet dies, they also assist with the ■■■■■■■ charges too.

Pet travel scheme: It can also pay for the emergency treatment for your pet in case it undergoes any accident during traveling.
Pet Insurance Reviews
The latest reviews on few of the pet insurance company and the average rating of 2020 is as follows:
| Insurance Company | Reviews | Ratings |
| --- | --- | --- |
| Embrace | Outstanding services | |
| Trupanion | True blessing | |
| PetPlan | Amazing customer service | |
| ASPCA | Life saver | |
| Healthy Paws | Awesome claims service | |
| PetsBest | Great | |
| PetFirst | Awesome company | |
Banfield Pet Insurance
Banfield is a private company in Washington, United States. It is a Pet Hospital ready to serve you at any time. They do their best to provide you with all that you need in one affordable package. This hospital works on:
Pet care is essential, that's why we are here.
They assure every pet owner that they are here, energetic and proactive, to take care of every aspect of their pet's well being.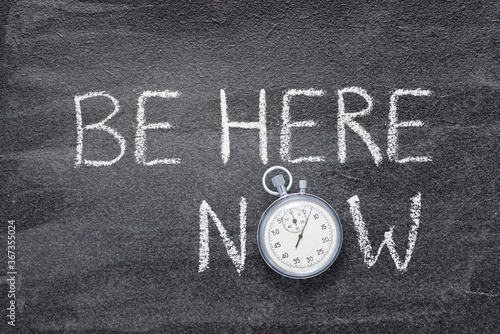 Banfield Hospital Plan
The Banfield pet insurance cost depends on 'Optimum Wellness Plan' which includes:


Regular Vaccination


Unlimited Visits


Detailed Physical Exams


Diagnosis


Testing


Discounts on Products and Services


Online Access on Pet's Record
Resources of pet health care
The hospital promises to cover all the features necessary for the well being of the pets. These feature includes:
Twice-a-year Exams:
The exam held twice a year is the master piece of this hospital providing perfect preventive health care. It is the key feature holding all of the others together. This exam assures complete checkup and assessment of your pet.
The reason for conducting it twice is that the animals grow faster than us and will surely develop any disease before we even know it. To have a check on their health at least twice will avoid the risk of any chronic disease development.
Dental Care:
The Banfield doctors believe that
A healthy mouth ensures a healthy pet.
The dental diseases are more common and far more dangerous in cats and dogs both. These can often lead to more serious diseases if left untreated. Banfield doctor suggests two solutions for this problem:
Use the Buddy System: Treat your pet as your friend. Schedule the pet's dental appointment along with yours. When you brush teeth at night do the same for them.
The Golden Standard: Or you can also go for the high standard dental care which must include annual cleaning of teeth, twice a year exam, brushing the teeth and home care.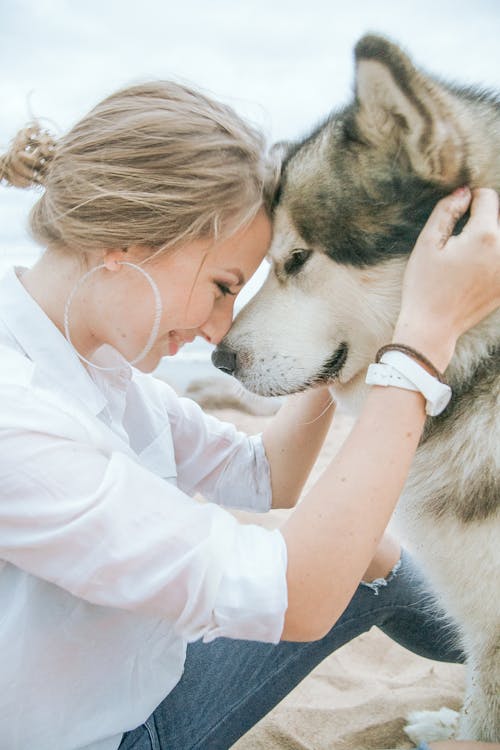 Behavior:
If your pet is exhibiting bad behavior there must be some underlying problem that your pet is having. In this case the important thing is knowing and understanding cBehavioral psychology, including the way of walking, volume of the noises they make, breathing, etc.
Nutrition:
It is one of the five key feature of Banfield's preventive health care system. The famous saying
Eat healthy, stay healthy.
The same approach applies for the pets too. This is the pet owner's responsibility to take care of the pet's diet at home or take guidelines from the Banfield's veterinarian about the weight and diet plan.
Vaccination:
Dogs and cats may also undergo dangerous bacterial and viral diseases against which they should be protected as soon as possible. The diseases they may have include:
Rabies
Canine Parvovirus
Feline Leukemia Virus (FLV)
Parasite Control
Best hosts for parasites are animals and mostly pet animals. Parasites including mosquitoes, fleas also carry diseases along with them which can result in infections on the skin of your pets. These infections can be very critical at times. Banfield is ready to help in these cases by screening and running tests for such infections.
Summary:
There are thousand's of hospitals ready to provide their services for pet's health care but the employees of Banfield have firm faith on high quality preventive health care of each pet and also assisting the pet owners in their resources.
Frequently Asked Questions
Is it worth to get pet insurance?
If you are having trouble making this decision, imagine yourself without having pet insurance. And say for example your dog or your cat is diagnosed with cancer and is in dire need of radiotherapy bringing with it a long list of expenses.
What would you do then? There would be no chance of getting claim also and of course you won't be using all your savings. This is where you will realize that 'Pet insurance is worth it'.
Do most vets take pet insurance?
Yes, almost all of them can take pet insurance until and unless they do not have relation with that insurer. Because in the case of pet, the vets are submitting the claim to the insurance company on account of your pet.
When should I get pet insurance?
For the starters the best time to get your pet insured is the time you bring them home. But other than that it would be much better to get insurance just before the summer or winter season because this is the time when all of the living things are most affected.
What is the best pet insurance in New Zealand?
Pet insurance policies are newly introduced in New Zealand so there is no best pet insurance but PetPlan from UK has started partnership with one of the company of New Zealand.
Is Petplan legit?
Yes of course it is legit. It is one of the most reputable and well known pet insurance company due to its extra ordinary customer services and affordable coverage. However, since everything is growing nowadays many other companies have stepped in this competition.
Conclusion
Pet insurance brings out a classic idea of taking care of your pet without being concerned about the finance. Choosing the pet insurance company is easier when the conditions are clear just like Healthy Paws can be the best for claiming which is almost all you want for your pet. And it won't be costing more than $30 a month. so it's a win-win situation.
Read Related Topics: