How old is Addison Rae? Addison Rae is 20 years old. Addison was born on October 6, 2000 in Lafayette, Louisiana, United States.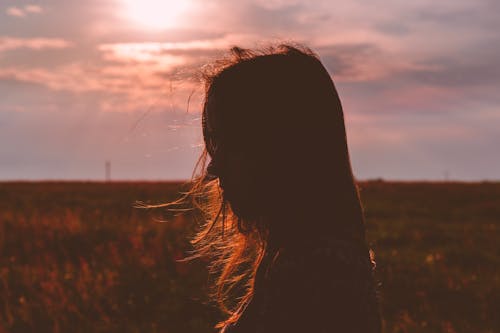 WHO IS ADDISON RAE
Addison Rae Easterling is an American dancer and a social media personality; she has gained her fame and developed her notability through the internet. Rae posted dancing and lip-sync videos to her account, where her dancing videos rose in fame. She has over 78 Million followers on TikTok, ranking her the second most followed star on the platform just behind Charli D'Amelio. Her parents are Monty Lopez and Sheri Easterling. Both her parents are also active on TikTok with a good number of followers. Monty has 5 million followers, while Sheri has 13 million followers. Her parents got divorced when she was younger then they got married in the year 2017. She has two siblings – younger brothers – named Enzo Lopez and Lucas Lopez. She belongs to the Christian religion. At the age of six, she started dancing competitions across the country. Addison also practiced gymnastics and became a member of her high school cheer team. She attended Louisiana State University (LSU), where she studied sports, but she dropped out when her TikTok followers started raising.
ADDISON'S CAREER
Addison Rae first joined TikTok in 2019. She uploaded dance videos to songs on the platform. She has been part of the TikTok collaborative group The Hype House since December 2019. In just a few months, Addison gained over one million followers and then she left Louisiana State University in November. She uploaded her videos on YouTube and got active on Instagram. Then in January 2020, her rapid success led her to singing with talent agency WME (William Morris Endeavor Entertainment). In July 2020, she collaborated with "American Eagle Outfitters, Inc." on the brand's campaign of #AExME Back to School '20 ads. Other than American Eagle, she has also worked with companies such as L'Oreal, Reebok, and Hollister. In the same year – 2020, she was also casted as a voice actor for the lead role Marnie in the animated film "Spy Cat". She also released her weekly podcast exclusive to Spotify, along with her mother, which is called as "Mama Knows Best". Addison will be starring in "He's All That", which is an upcoming remake of the 1999 teen comedy "She's All That". According to the report published by Forbes in August 2020, Addison Rae earned $5 Million in the last year. She is the highest earning TikTok star. She was also nominated in the awards such as People's Choice Award and Kid's Choice Award.
WHAT IS TIKTOK?
TikTok in China is known as "Douyin". TikTok is a video-sharing social networking service, which is owned by Chinese company "ByteDance". This platform is used to make a number of short-form videos, from genres like comedy, dance and education that usually have a duration from 15 seconds to 1 minute. This app feature music in the background and can be slowed down, sped up, or edited with a filter. TikTok was launched in September 2017 for iOS and Android in most markets outside of mainland China. On 23 January 2018, the TikTok app ranked # 1 among free app downloads on app stores in Thailand and some other countries. The CEO of TikTok is Vanessa Pappas. TikTok and Douyin both products are similar but their features are different. Douyin includes an in-video search option, which can search by people's face for more videos of them and other features such as buying, booking hotels and making geo-tagged reviews. According to the report of October 2020, TikTok crossed over 2 billion mobile downloads worldwide. According to the "Morning Consult" TikTok is the third fastest growing brand of 2020, after Zoom and Peacock. It has been downloading over 130 million times in the United States. TikTok is available in more than 150 markets and in 75 different languages.
ADDISON RAE ON SOCIAL MEDIA
YOUTUBE CHANNEL
She joined YouTube on August 28, 2016. Her first video was "My hair and makeup routine". She has uploaded 16 posts and her subscribers have increased more than 4.6 million. Her videos are viewed 106,269,551 times. Her estimated monthly earning through her YouTube channel is around $427 to $6.8 thousand.
TWITTER ACCOUNT
Her twitter account is named as "@whoisaddison". She has posted more than 4 thousand tweets on her account, while her followers on twitter are over 4 million. She created her account on August 4, 2015. Her twitter bio is "hey y'all instagram: addisonraee #mamaknowsbest". Addison follows 602 people on Twitter. It is estimated to increase 2911 followers per day with an average tweet frequency eight tweets per day on an average of previous days data.
INSTAGRAM ACCOUNT
The Instagram ID of Addison Rae is "@Addisonraee". She created her Instagram account on October 2014. She has uploaded 374 posts on Instagram. Her bio is "co-founder of @itembeauty @shopaddisonrae @mamaknowsbest". She has 36.6 M Instagram followers, while she has followed 518 accounts. Average likes are about 3,859,191 per Instagram post, while she get an average of 22,293 comments per post. Her Instagram profile has 12.45% influence rate, which means posts on this profile can have an average of 3M engagements. An estimated pay she receives is $3K USD - $38K USD per post.
FACEBOOK ACCOUNT
Addison Rae uses Facebook with name "@addisonraes" with her followers 205,921, while her page is liked by 170,270 people. On Facebook account, she has also given her business Inquiry email, which is [email protected].
SNAPCHAT ACCOUNT
addison_e is her snapchat username. Addison Rae has more than 13.6 million followers on snapchat.
SUMMARY : Addison Rae is a social media personality. She is a famous TikToker who started her career in 2019 with a dance video. She is also active on other social media platforms such as Facebook, Instagram, Snapchat and twitter.
ADDISONA RAE FAMILY
ADDISON RAE'S FATHER
Her father's name is "Monty Lopez". He was born on November 24, 1975; he is 45 years old. He is also the user of TikTok; his ID is "@MontyJLopez". He has 5 million followers. Monty also shows his love for Addison on social media accounts. He shares photos of her from when she was young up till now. Her father once surprised her by giving her Tesla Model X wrapped in a bright new color to match her bubblegum personality. He also runs a channel for his sons named "The Lopez Boys".
ADDISON RAE'S MOM
Addison Rae's mom is called Sheri Easterling. Sheri was born on September 4, 1979. She is 41 years old. She uses TikTok ID with the user name "sherinicolee", where she has more than 13 Million followers, while she is following 559 people on TikTok. She recently posted a video on Tiktok showing her dance on the WAP song.
ENZO LOPEZ
He is the younger brother of TikTok sensation Addison Rae. He was born on November 16, 2007. He is 13 years old. His Instagram ID is "enzoelopez". His bio is "In Chicken Girls S7 as "PK". Subscribe to Livin the Lopez Life!

bit.ly/35q2mzT". He has uploaded 47 posts there and his followers are 402 thousand. In 2020, he was seen in the 7th season of the popular Brat TV series "Chicken Girls". He posted his first TikTok on December 28, 2020 and immediately got some free promo from his sister, Addison, on Twitter, who encouraged her fans to follow his new account with the hashtag, "#TikTokExposed."
LUCAS LOPEZ
Lucas Lopez is the youngest sibling of Addison Rae. He was born on September 24, 2013 in Houston, Texas, United States. He is 7 years old. His mom, Sheri Easterling, created an Instagram account of his name "lucaslopez". Sheri uses this account and posted 29 pictures up till now. The first photo on the account was posted on May 25, 2020, which was the picture of the three siblings posing against a gorgeous sunset. The account has 347 thousand followers.
ADDISON RAE AND BRYCE HALL
Their relationship status is actually very complicated. Their fans were obsessed with Bryce Hall and Addison Rae's relationship. In October 2019, they posted plenty of dancing videos together; moreover, they uploaded PDA-filled pictures. However, they never accepted the rumors of their relationship. In January 2020, Bryce tweeted that, "Addison and I are not dating".
But, at the end of October 2020, for the first time in a long time, Bryce popped into one of Addison's TikTok videos. Then on November 30, 2020, they both confirmed their relationship status. Addison also accepted that they both also had relationship in October 2019, which lasted in three days. The break up was a kind of mutual; they wanted to focus on their family and career. In Addison's video, "The Truth About Us", they both answered fans questions and talked about their relationship. Bryce told that he liked Hype House member (Addison Rae) as soon as he met her and she looked hot. While, Addison told that she did not have feelings for Bryce upon their first meeting and her first impression of Bryce was that he was a playboy. They officially began dating on October 13, 2020. The couple also celebrated Valentine's Day together. Bryce gifted Addison flowers and a $70,000 necklace.
This is one of the most high profile couples. But, the things never remain smooth. Rumors began that Bryce was cheating on Addison, when he was spotted holding hands in public with fellow TikTok star Loren Gray. In March 2021, Bryce took to twitter and shut down ongoing Addison split rumored with a post that said, "I didn't cheat on Addison". Addison has not said anything about these rumors, so it is assumed that couple is still together.
HOW OLD IS ADDISON RAE?
Addison Rae celebrated her 20th birthday in last October. She was born on October 6, 2000 in Lafayette, Louisiana, United States, while her current residency is in Los Angeles, California, United States. Addison is 20 years 5 months 8 days old, which is equals to 7,464 days. Addison's next birthday will be celebrated in 6 months and 22 days. Zodiac sign of Addison is Libra. Addison Rae is the first child of Monty Lopez and Sheri Easterling. She is known for her TikTok dance videos. Her birth name is "Addison Rae Easterling". She has brown eyes and blonde hair. She is a fitness freak; she weighs around 55 kg, which is equals to 121 lbs. She is 5 feet 6 inches tall, that is 165 cm.
ABSTRACT: Her family also uses TikTok and other social media accounts. She has been in relationship with a TikToker "Bryce Hall" since October 2020. She is 20 years old.
FREQUENTLY ASKED QUESTIONS (FAQs)
Who is the highest paid YouTuber?
Ryan Kaji, a nine years old Vietnamese boy, is the highest paid YouTuber. Ryan's World (formerly Ryan Toys Review) is a children's YouTube channel. Is has 28.5 million subscribers.
How much does Addison Rae get paid per TikTok video?
Addison Rae earns about $15,000 from each TikTok video.
What is the last name of Addison Rae?
Her last name is not Rae, actually it is "Easterling". Easterling is also the last name of her mother, while her father's last name is Lopez, same as her younger brothers.
CONCLUSION
Addison Rae's age is 20. She was born on October 6, 2000. She will celebrate her 21st birthday after 6 months and 22 days. She is a young American TikTok sensation. Addison is the highest earning TikToker. She has also worked in an animated movie "Spy Cat".
READ ALSO
Why Should You Buy TikTok Followers, Likes & Views?
6 Top Performing Social Media Platforms for Business
How to Deactivate or Delete Your Facebook Account