The 5 most played online multiplayer games of 2020 (and why we can't get enough)
2020 has been a year like no other. We've all had to make some big adjustments to our lives due to the pandemic, but one thing that hasn't changed is our love of gaming. Online multiplayer games have taken over in a big way, and we can't seem to get enough of them. Whether it's competitive or cooperative, team-based or individual, there's something for everyone to enjoy. In this post, we'll take a look at the 5 most-played online multiplayer games of 2020 and why they're so popular.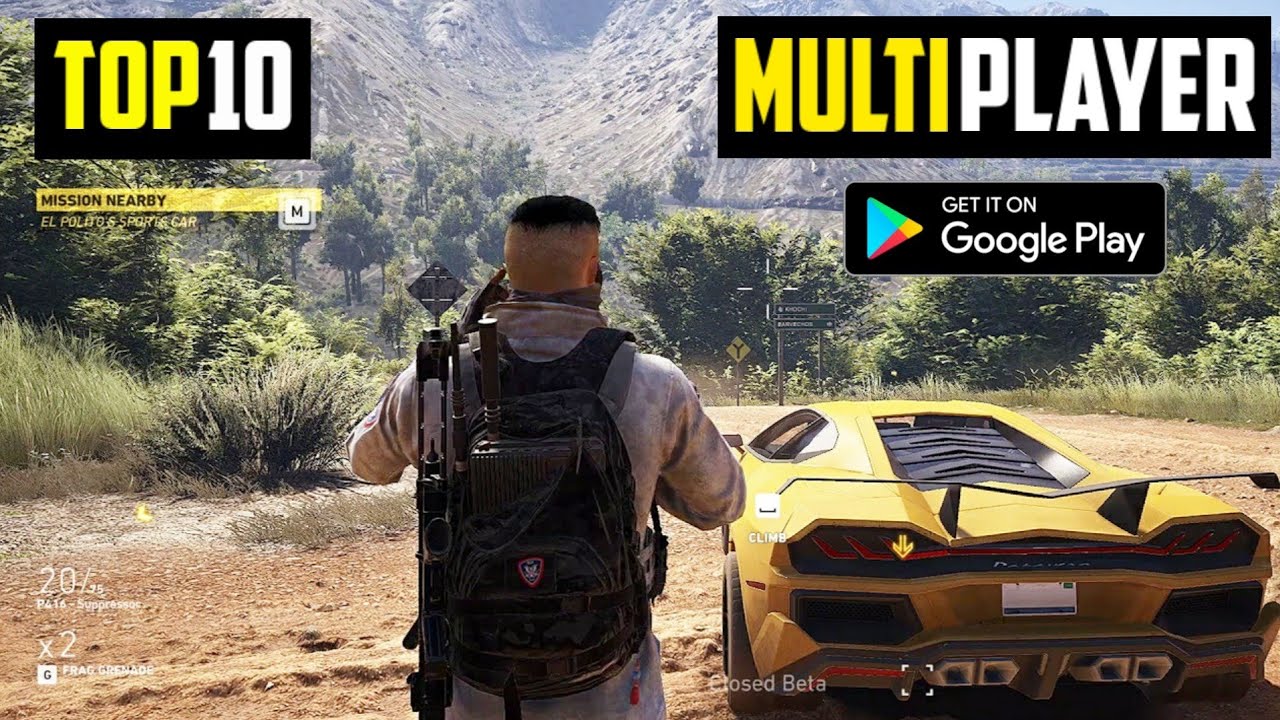 PlayerUnknown's Battlegrounds
In PUBG, up to 100 players compete against each other in a massive open-world map, scavenging for weapons and equipment as they fight for survival. The goal is to be the last person standing. With its intense competitive play and dynamic environments, PUBG has quickly become one of the most played and highly rated multiplayer games out there.

What sets PUBG apart from other battle royale games is its realistic approach to combat. Players can use their environment to gain an advantage and choose between a variety of weapons, including rifles, shotguns, and sniper rifles. In addition, players must make tactical decisions such as when to use cover and when to take risks.

Moreover, PUBG has a large variety of vehicles that players can use to traverse the map. This adds an extra layer of strategy and mobility, allowing players to escape tricky situations or close the gap on unsuspecting opponents.

All these features make PUBG an exciting and challenging game that is sure to keep players engaged for hours. With millions of people playing it every day, it's no surprise that PUBG has become one of the top online multiplayer games of 2020.
Tom Clancy's Rainbow Six Siege
Rainbow Six Siege is well known for its tight team-based strategies, as well as its unique destructible environments. Walls and floors can be destroyed with various weapons, allowing players to create new paths or tactical opportunities. These destructive abilities add an extra layer of depth to the game and make it stand out from other shooters.
The game also features a wide range of characters, or operators, that have unique abilities and equipment. This allows players to customize their strategy and come up with creative solutions to challenges. With over 50 operators available, there are plenty of options for players to explore.
Rainbow Six Siege has become a hit among online gamers thanks to its intense action and tactical gameplay. The tight teamwork, destructible environments, and variety of operators make it a must-play for anyone looking for an online multiplayer experience.
Summary

Fortnite delivered an enjoyable take on the popular battle royale genre, while Overwatch continued to bring team-based action to the forefront. Last but not least, Call of Duty: Modern Warfare provided players with a thrilling first-person shooter experience. All these games provided gamers with exciting and dynamic gameplay experiences, which explains why they remain so popular even after all these years.
Fortnite
The game also offers a range of rewards for completing tasks and achievements. These can be used to purchase new skins and items for characters, as well as to upgrade existing ones. There is also a battle pass that unlocks various rewards over the course of a season.

Perhaps the best part about Fortnite is that it's constantly evolving. With updates and events happening almost every week, there's always something new to look forward to in the game.

Epic Games has also added limited-time game modes like Duos and Squads, giving players more ways to play with friends. So if you're looking for a game to sink your teeth into, Fortnite is definitely the way to go.

Fortnite is also incredibly easy to pick up and play. Even if you've never played a battle royale game before, you'll quickly become accustomed to the game's mechanics. With intuitive controls and a smooth learning curve, you'll be able to jump into the action with ease. Plus, with so many players on each map, it's easy to find a game to join and start playing right away.
Overwatch
The game is a fast-paced shooter that puts teams of six players against each other in objective-based matches. Players choose from one of 30 heroes divided into four classes (Damage, Tank, Support, and Defense). Each hero has unique abilities and playstyles, making it possible to create a wide variety of team compositions.
For those looking for something more, Overwatch also features a variety of special events like seasonal brawls, seasonal rewards, and even limited-time story missions.
There's always something new to discover and enjoy in Overwatch, making it one of the most addictive and popular online multiplayer games of 2020.
What sets Overwatch apart from other shooters is its emphasis on cooperation and coordination between players. Teams have to rely on each other to complete objectives, while also utilizing their heroes' abilities to the fullest. It's a very tactical game, and success depends on the team's ability to work together as one.
As a result, it's easy to become attached to the characters you play, and the bond that forms between teammates is a major part of the appeal for many players.
Call of Duty: Modern Warfare
The game is set in a fictional version of the world with various plotlines and missions to complete. Players can choose to play single-player or join with friends to form squads to take on the mission objectives together. This game offers a wide variety of weapons, vehicles, and gadgets to use on the battlefield.

The game is based on a realistic approach to combat and contains various themes such as terrorism and revenge. One of the most notable features of this game is its cross-play capability, which allows players on different platforms to play together.

This game also offers a variety of customization options for players, allowing them to create their own custom classes and loadouts.

Modern Warfare has become very popular in the online gaming world and has seen a surge in players since its launch.

The game has become a staple in online gaming and will likely remain popular for years to come. If you are looking for an intense online multiplayer experience with realistic combat, Call of Duty: Modern Warfare is a great choice.
Summary

2020 was a huge year for online multiplayer gaming, with more players logging in than ever before. PlayerUnknown's Battlegrounds, Tom Clancy's Rainbow Six Siege, Fortnite, Overwatch, and Call of Duty: Modern Warfare have been the five most-played online multiplayer games of the year, and it's not hard to see why.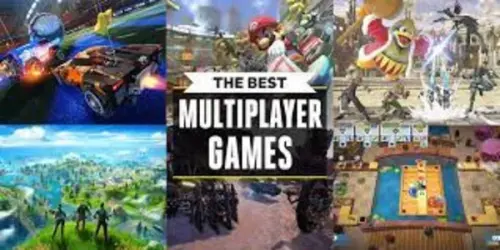 Frequently Asked Questions(FAQs)
Here are some important points to know.
1 What game will be the most popular online in 2020?
Here, we take a look at a few of the top video games online in 2020.
PUBG, or PLAYERUNKNOWN'S BATTLEGROUNDS. This is unquestionably the most-played online game in 2020.
Fortnite, LOL, Counter-Strike: Global Offensive, League of Legends, and Minecraft are some examples of video games.
Two Madalin Stunt Cars
2 What are the top 5 most popular games in 2020?
Here are TIME's best video games of 2020, according to our group of resident gamers.
…
The 10 Best Video Games of 2020
Hades.
Spider-Man: Miles Morales. …
Last of Us Part II. …
Among Us. …
Animal Crossing: New Horizons. …
Ori and the Will of the Wisps. …
Call of Duty: Warzone. …
3 What are the top 5 video games available online?
World's top 10 online games.
PUBG.
Legends of Apex.
Battle Royale in Fortnite.
Counter-Strike.
HearthStone.
Legends of League.
4 What game ranked number one in 2020?
Persona 5 Royal, an improved RPG remake released exclusively for the PlayStation 4 in 2020, had the highest Metacritic rating for any platform since 2018.
5 What game will be the most popular online in 2022?
2022's most well-liked online games: Try out these Top 7 Video Games Played Worldwide.
PUBG. PUBG, Minecraft, Apex Legends, Fortnite, Call of Duty Mobile, Counter-Strike: Global Offensive, and League of Legends all have enormous fan bases around the world (LOL)
6 What is the current top game?
Fortnite. Grasshopper Mansion V. Play Rainbow Six Siege by Tom Clancy. Ultimate Super Smash Bros.
7 The top game of the year is…
The most recent winner of The Game Awards as of 2022 is Elden Ring, a game created by FromSoftware and released by Bandai Namco Entertainment. Sekiro: Shadows Die Twice took up the prize in 2019, making FromSoftware the only creator with two victories in the category.
8 What game will be the most popular worldwide in 2022?
Saying that there is nothing you don't know about the games created by this Krafton developer is not haughty. Particularly for battle royale games, which are still highly popular in 2022, PUBG is the world's top game.
9 In 2020, which game has the most players?
On the Steam online gaming platform, Counter-Strike: Global Offensive had the highest peak concurrent player numbers in 2020.
10 Who are the top ten video games?
The top 10 games of 2022, according to our evaluations and rankings
Review of Elden Ring: A magnificent masterpiece
Review of Hades: Deathloop, heavenly to play, but tough.
Review of Halo Infinite: the finest since the first three movies
Review of Forza Horizon 5.
Rift Apart by Ratchet & Clank, Metroid Dread, Psychonauts 2, and more.
Conclusion

At the end of this article, you will successfully like to know that 2020 has been a great year for online multiplayer gaming, with some of the most popular titles around. PlayerUnknown's Battlegrounds, Tom Clancy's Rainbow Six Siege, Fortnite, Overwatch, and Call of Duty: Modern Warfare is the top five most-played games of the year. All five offer something unique in terms of gameplay and storytelling, making them incredibly popular among gamers.
Related Article
1. 5 Most Played Online Multiplayer Games of 2020
2. How many BTS albums are there?
3. How many BTS members are there?
4. How to Connect Xbox to a Laptop?
5. How long is Halo Infinite Campaign?