Shellac is the name of a brand created by Creative Nail Design(CND). In shellac manicure nails are polished by half gel and half nail polish It is preserved by UV lighting, exactly like Gels.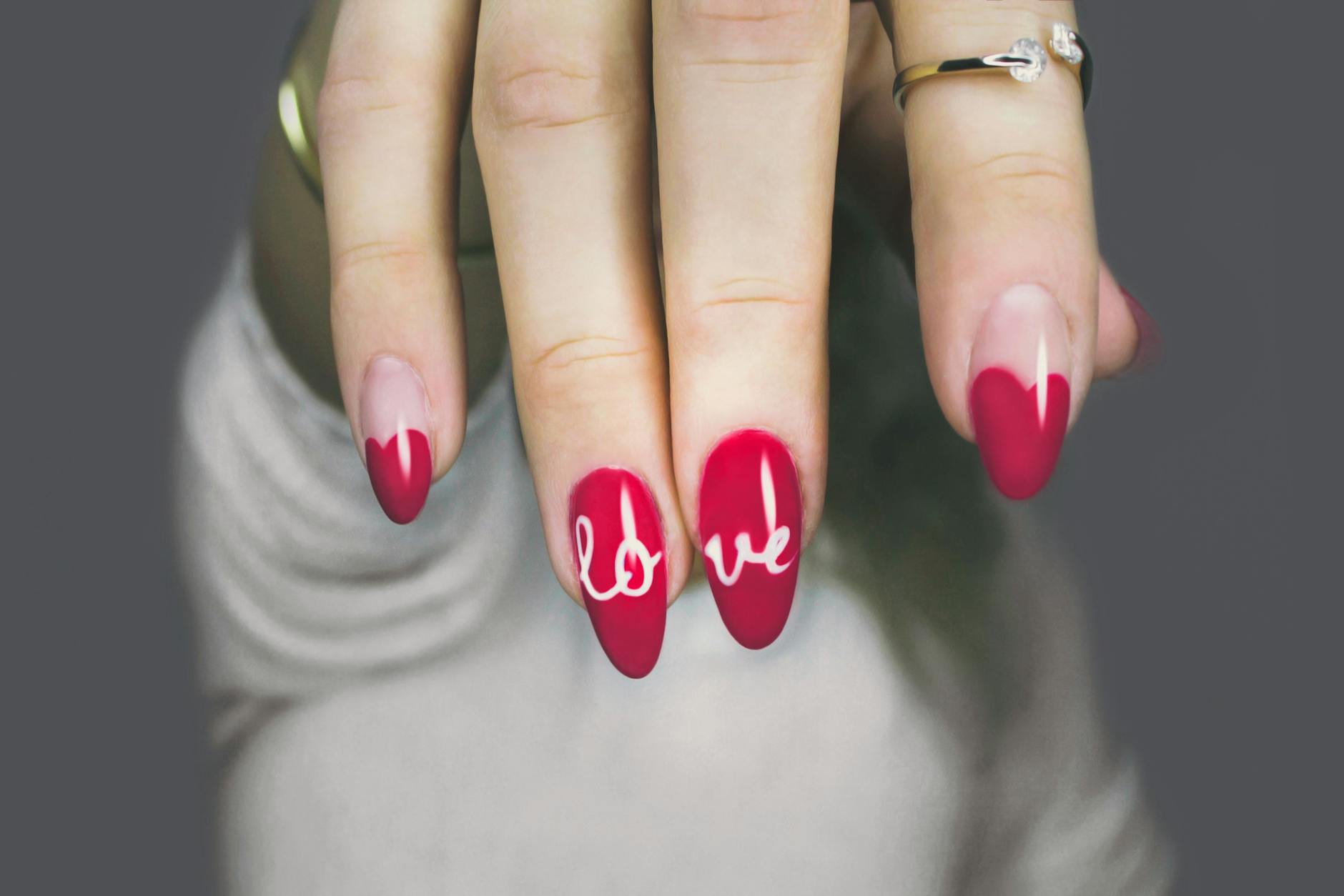 If you think simple nail polishes are enough these days then you are highly mistaken because there is no concept of simple nail polishes after the manicure, there are several products introduced in the market. A traditional manicure like acrylic and gel may be familiar to you or your most recent research might be for powdered nails also, but you have heard gossips around for shellac manicure and might have thought that they are as same as gel nails. But this is the time to get aware of what actually shellac nails are, there are quite some things you should know about this latest fashion trend.
First, you must know does it really worth this promotion? the answer is yes because it is not only tried on several clients but also recommended by Jan Arnold co-founder of Creative Nail Design(CND), so if you are always looking for the latest trends then you must give a chance to this space-age-service it will surely be everything you are looking for.
What is Shellac manicure?
Shellac is a brand name of enamel which is applied specifically after a manicure, in this technique best properties of gel(for wear and protection) and best properties of polish(for color and shine) are mixed to apply on nails. It is a licensed brand that includes a base coat, color coat, and topcoat, which have hundreds of shades in their range through which everyone can get the color of their choice from ethereal pink lovers to dark metallic desires.
Expert Hunt
Jan Arnold is the co-founder and the style director of CND she's affiliated for over 30 years with the company, a fabulous nail art expert, and an elaborator, Marc Jacobs and Jason Wu are some of the names included in the client list.

Read Related Articles
Accent Nail
French tips
How To Start Your Own Salon Business?
How To Do Shellac Manicure
Shellac manicure is the talk of the beauty world these days after powdered, gel, and acrylic nails. Shellac is becoming more famous due to its latest and unique technique in which the manicure is healed with a specific LED lamp introduced specially for Shellac Nails through this procedure it takes no time to dry it out. Healing through the special LED lamp is the most important part of the procedure, in which ultraviolet(UV) waves hit molecules called photoinitiators, which activates the gel formula. After applying this ultraviolet waves formula, proper adhesion, wear, and removal process is assured.

Process
Shape the nails first.

Use the pusher to fine the cuticle, then remove it with a cuticle remover.

Eliminate contaminants then purify nail layer with scrub fresh.

Apply CND shellac base coat(surface to tip), cure the hand in UV light for 10 seconds meanwhile apply a base coat on second hand and cure it also for 10 seconds.

Paint the first coat(thin layer) on nails with the shellac nail color of your choice and cure it in UV light for 2 minutes, repeat same on the other hand.

After curing both hands after the first coat applies a second coat of the nail color and cure them again.

Apply stamp if demanded by a client.

Use shellac top coat all over the nails and cure it on UV light for a final 2 minutes, repeat the same with second hand.

Final step is to wipe nails thoroughly with 99% Isopropyl alcohol to remove the top film and bring up the high shine luster of shellac and apply a drop of solar oil around each nail.
These groundbreaking peculiarities were made attainable with an intense R&D procedure and technology that has origins in aerospace polymer coatings with 13 franchises. It often says it's not rocket science—but close to it.
Additional Info
The first three steps after shaping the nails are called PEP in professional language:
P: perform a dry manicure
E: eliminate contaminants
P: purify nail layer with scrub fresh.
How Long Do Shellac Nails Last?
If the given CND Shellac system is followed properly, then it will deliver 14 days of high shine, high performance, and trouble-free durability.
Durability can be attested, the finish is very enduring and rarely cracks or chips. Shellac manicure does stand up to maximum household tasks like washing dishes.
Tip
Shellac manicure is known for its durability, but still, some harsh chemicals can harm the manicure, extra care should be taken while cleaning and doing harsh chores. Wearing gloves are recommended.
Shellac Manicure Price
A normal Shellac manicure can charge somewhere between $45 to $65. Still, the price also depends on other factors, like the area and decorations or type of nail art.
Dangers Of Shellac Manicure?
Gel manicures can create nail breakage, skinning, and peeling, and regular application can raise the risk for skin cancer and early skin aging of the hands. To maintain your nails health before, and after gel manicures, dermatologists advise the following tips:
Be proactive with your manicurist. Ask for sterilization and disinfecting of tools after every client to protect yourself from the disease and infections.

Choose regular nail polish rather than gel polish. If you have sensitive skin or allergies to acetone which is used to remove gel polish, then you must go for regular nail polish instead of gel polish.

Apply sunscreen. Before getting a Shellac manicure to apply sunscreen with SPF 30 to prevent the risk of skin cancer or premature aging which can be caused by the ultraviolet UV rays.

Don't prick gel nail polish. Don't ever try to pick or prick your nail polish if the color begins to come off. Remove your nails by professionals.

Only dip your fingertips in acetone. After removing your nails only soak your fingertips in acetone instead of the whole hand, or dip a cotton ball in acetone apply it on your nails wrapping small pieces of aluminum foil around your fingertips. Nails will come out after 15 minutes.
Shellac Nails V/S Acrylic
When you want more than the basic manicure you will see many options, there are so many options nowadays that you can get confused about which one you want. Below the differences between Shellac and acrylic nails will be cleared. You'll get a few tips to show the pros and cons of these two nails to help you choose the best option.
Shellac Nails. Shellac is a mixture of nail color and gel. It is like a polish, it is not manufactured to prolong your nail. Because it contains also gel in it, it does add hardiness and strength. Chipping reduction is the main benefit of it. In short, Shellac is less damaging to nails than Acrylics.
Acrylic Nails. Acrylics are false nails that are placed on your natural nails. It can be made to match the same shape of the nail or to prolong it. So, if you need longer nails, you should go for Acrylic nail extensions. People also apply Acrylics nails to have stronger nails (but actually, they weaken your natural nail when applied for the long term).
In fact, Acrylics are very different products. Its ingredients, application, techniques, and nail removing are different than shellac nails.
How To Remove Shellac Manicure
Maybe you like to do it, but you should never peel off a shellac manicure, it can damage the top layer of your nails. You should go to a professional salon for proper removal. The process will take not more than 5 to 15 minutes.
The removal process is flawless because shellac products have a special system that forms tiny holes all over the coating while curring in the CND LED lamp. The acetone pierce through these micro tunnels when its time to remove them, down to the base layer and releases it from the nail—no scratching and scraping the layer from the nails.

More Readable Articles
How to remove acrylic nails
How To Remove Dip Nails?
How to remove skin tags
Shellac Manicure Good or Bad for Nails
If you have breakable or fine nails, you should take few steps to build your nail health before giving shellac (or any gel manicure) a chance, getting shellac can create more breakage if the manicure is practiced to damaged nails. Use cuticle oil twice a day and apply a good hand moisturizer on regular basis. These habits prevent your skin and nails from dehydration. It's important to make sure you visit a professional for shellac removal, as doing it yourself or the wrong way can hurt your nails.
Frequently Asked Questions
When talking about shellac manicure different questions come to the mind before getting this on your nails. Some of the questions are answered below.
1.Can I remove shellac without acetone?
If you're want to detach shellac by yourself without damaging nails, you should try to take off the nail color with acetone-free nail color remover (like nail polish remover pads). …You can use warm water also if you don't want to use acetone.
2.Can you touch up shellac nails?
You can repaint your gel nails with another gel polish or air-dried polish. But make sure to cure your nails after polishing them again under our suggested lamp for the suggested time.
3.Why are my nails white after Shellac?
If you see white spots on the nails after your Shellac Manicure it is probably because of light dehydration on the nails.
Conclusion
It is now proved that Shellac Manicure is the most safest and durable nail art amongst all, perhaps a regular application of this can also cause damage to your natural nails. For getting the best results in shellac manicure, you have to make sure your nail pro is certified by CND, as they will give the proper protocol to this application, and most importantly, to remove shellac is to preserve the actual nail surface. This product is designed to work in a system, all the coatings work together to give that 2 weeks of seamless wear and protection of nail health.
Read More Articles