Is New Year's Day a holiday? Yes, the first day of New Year is a federal holiday, all schools, colleges, banks, most of the businesses are closed on this day. New Year falls on January 1 of each year. People enjoy and celebrate the day with great energy and fun. People take full advantage of their day off and go for movies, dinner or to the shopping.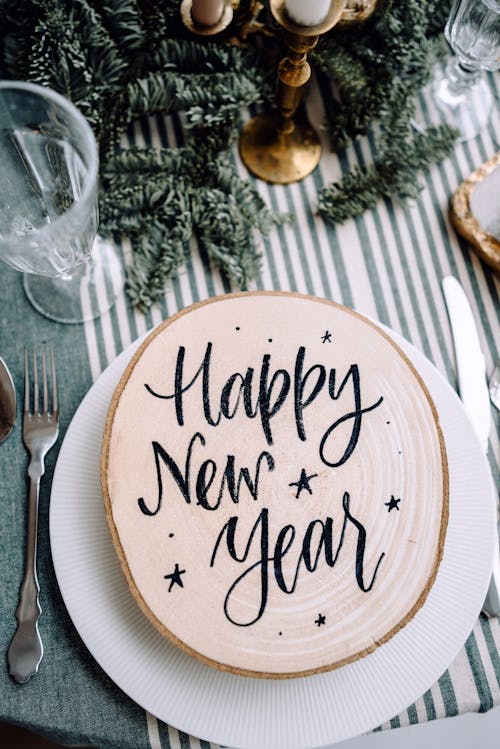 NEW YEAR'S DAY
According to the modern Gregorian calendar, New Year's Day is celebrated on the 1st of January, so, it will be observed on January 1, 2021 which falls on Friday. During ancient era, according to the old Roman calendar, New Year was celebrated on March 15. Then the calendar was modified and January 1 was considered as the first day of New Year. Then in 1582, the Roman Catholic Church officially adopted January 1st as the New Year's Day. And, the countries who still use the old Julian calendar celebrate the New Year on 14th of January. In pre-Christian Rome which followed the Julian calendar, the day was dedicated to Janus, god of gateways and beginnings; January is also named after their God Janus. The day is celebrated by the Christian unity in the remembrance of their God "Jesus", this is the eighth day after his birth and He was named on this day. The Roman Catholic Church celebrates the "Solemnity of Mary, Mother of God", on this day.
NORMS OF NEW YEAR'S DAY
Some New Year's traditions are actually from the ancient times, while many norms are also the new ones. So, here we will discuss a few norms, which people do on the New Year's Day.
In ancient Thailand, guns are fired on the sky to frighten off the demons.

In Spain, people eat 12 grapes at the midnight; they say this will bring good luck in the New Year among them.

Jewish New Year tradition is to eat apples dipped in honey.

In the American colonies, the sound of pistol shots ring through the air.

In Spain, people serve Cava, a sparkling white wine, to their guest for making toast.

In Scotland, New Year is known as Hogmanay, bonfire ceremonies held there, where people parade while swinging giant fireballs on poles!

Popping out of champagne cork at the midnight stroke is also the ritual of most of the countries.

People exchange gifts or presents to each other.

New Year's Day Parades are held at many places and some of these parades are televised. These parades include, the London's New Year's Day Parade, Philadelphia's Mummers Parade, Pasadena's Tournament of Roses Parade (also known as the "Rose Parade"), Junkanoos Street Parade in the Bahamas.

In many countries, many folks wait for the church bells or the chimes of clock towers to ring out.

In Holland, toasts are made with hot, spiced wine.

In Persian, people exchange egg, which is referred as the symbol of fertility.

Christian churches hold "watch-night" services, this tradition began in 1770 at Old St. Georges Methodist Church in Philadelphia.

In Australia, United Kingdom and United States, many sports events are held at New Year's Day.

The Vienna, Philharmonic orchestra performs a New Year's concert on the New Year's morning.
SUMMARY: New Year is celebrated on January 1st of every year. Not all the cultures and countries celebrate the day in the same way, every country has its own specific way to welcome the New Year.
SPECIAL FOODS OF NEW YEAR'S DAY
Some people say that eating the right food on the first day of New Year will bring the abundance of good luck and prosperity among them throughout the year. According to the different cultures and countries pork, black eyed peas, cornbread, collard green, noodles, fish, grapes are the best food to eat on New Year. Some of the special foods, which people mostly eat on New Year's Day are mentioned below:
CHICKEN AND ARUGULA CACIO E PEPE , long noodles are believed to bring a long life, but only if they are slurped instead of biting them.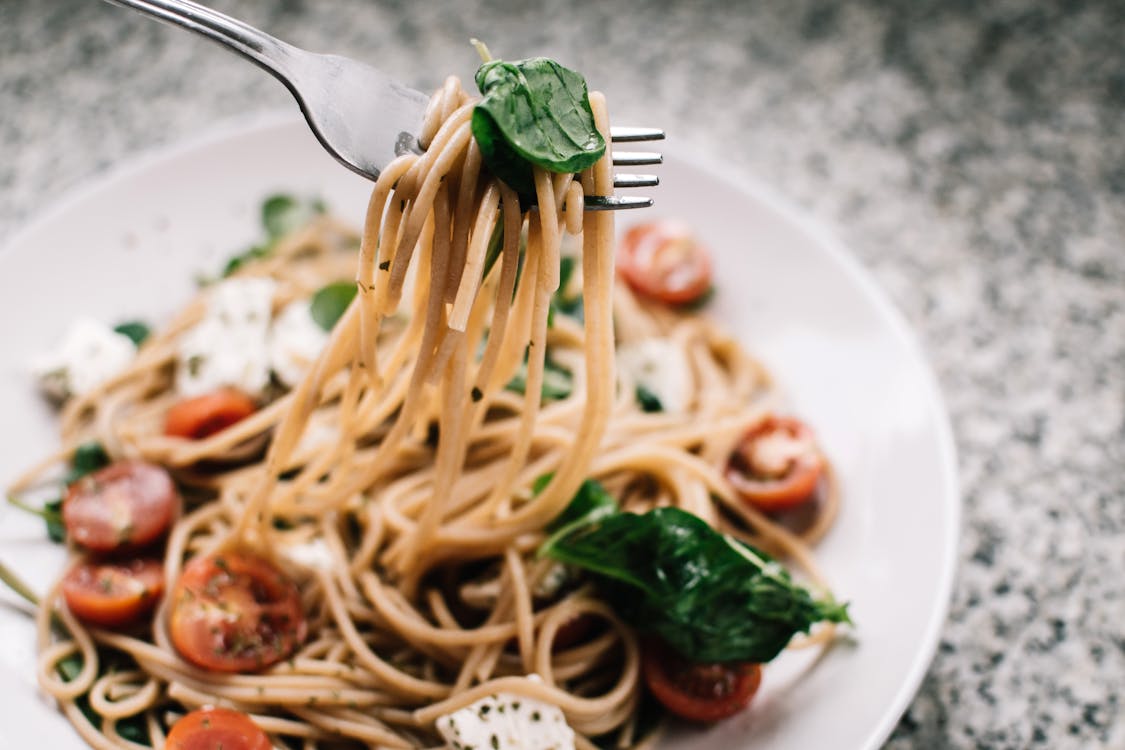 BLACK-EYED PEAS, as they resemble the coins, so it is believed that it bring pennies in the future days of the year.

SMOTHERED PORK CHOPS WITH BROCCOLI, this dish is low-carb and is healthy. Pigs always move forward, so it signifies progress.

SKILLET CORNBREAD WITH HONEY BUTTER, the most Southern countries believe that cornbread bring the gold, as it is golden in color. Make the bread more delicious with melted butter and honey.

TANGY COLLARD AND CABBAGE SLAW, in Southern countries, Collard is eaten on the first day of New Year and people in Germany and Ireland, eat more cabbage. According to them these dishes are green in color which resembles the color of money, so they are prosperous.

POMEGRANATE SALAD, it is mostly eaten in Greece. Pomegranates signify fertility.

GRAPE SALAD, eating 12 grapes at the stroke of midnight is the tradition of Spain. But why not eating grapes the next morning too. It is said that grapes with bring good luck for the next 12 months.

CITRUS-ROASTED SALMON, fish is considered to bring progress, in addition to luck. This meal will also help you to start your New Year healthier.

DONUT CAKE, any cake which is in ring shape signifies the "full circle" of luck throughout the year.

ORANGES AND LEMON, this is mostly believed by China that citrus is the sign of prosperity.
IS NEW YEAR'S DAY A HOLIDAY
The first federal holiday of each year is New Year's Day, the 1st of January. January was named in the honor of Janus, the Roman God of beginnings, so January 1st is a holiday in the remembrance of Him. All the offices, schools, colleges, banks, businesses, organizations are closed on January 1. Kids enjoy their holiday while playing with their friends and going to parks and on rides. At some places January 2nd is also considered as a New Year holiday, which increases the fun and joy among the people. On New Year's Day most of the stores and restaurants are open and are fully ready to offer their services to their customers. People take full advantage of their holiday and amuse themselves with different activities. Some of their activities on the first day of the year are:
As many superstores are open on January 1st, so people spend time on shopping new outfits, cosmetics, shoes, presents and many more for New Year and also take advantage of New Year deals.

People decorate their house with glittery stars, disco balls and colorful lights and give their house some festive touch. And also, buy some new furniture and home appliances.

Families and friends gather and enjoy the day, they play games, talk about their past year and about the plans they have thought about the New Year.

They spend their time in Church, praying for themselves and for their loved ones.

They go to restaurants to try some new delicious New Year's food.

Many concerts held at New Year's morning in big grounds, they enjoy their best.

They make photo albums by sticking their favorite pictures of past 12 months.

They prepare tasty foods, any festival without dessert is somewhat empty, so they also ready some special desserts and cookies.

People go for dinner or take a road trips with their friends.

They listen to their favorite classical and religious songs along with the Christmas songs.

In many countries, sports events also took place.
SUMMARY: New Year's Day is considered as a public holiday; all school, banks, businesses remain close on the first day of New Year. Some special foods of New Year are also written above.
FREQUENTLY ASKED QUESTIONS (FAQs)
At what date China celebrate the New Year?
China does not celebrate the New Year on January 1st. China follows the lunar eclipse and has different date of New Year, last year in 2019, China celebrated its New Year on February 5.
Which stores are open on New Year's Day?
Stores like Target, CVS, The Home Decor, Publix, Kroger, Stop and Shop, Hobby Lobby and many more are opened on New Year's Day, but the timing may vary by location, so it first check the official website of the store and then visit it.
CONCLUSION
Is New Year's Day a holiday? Yes, New Year's Day is a federal holiday, only big restaurant and superstores are opened on the first day of New Year. People enjoy the day while shopping and take advantage of New Year's deals. Every country enjoys the day in their significant way. Each has its own rituals and traditions.
RELATED ARTICLE
WHEN IS NEW YEAR'S
How to Celebrate Diwali?
How to Stay Motivated in Holiday Season?