Dapp browser, or decentralized app browser, is a web browser that facilitates access to Dapps hosted on a blockchain. The term "Dapp" refers to the browsers used to access and utilize decentralized applications such as blockchain apps, Defi apps, web3 apps, crypto tools, and many others.
What Is a Dapp Browser?
To access and communicate with Dapps based on blockchain technology, users may use a user interface (UX) and messaging interface developed particularly for this purpose: the Dapp browser. Dapp browsers are blockchain-optimized web browsers that offer features like crypto wallet support, peer-to-peer (P2P) file hosting integration, and more.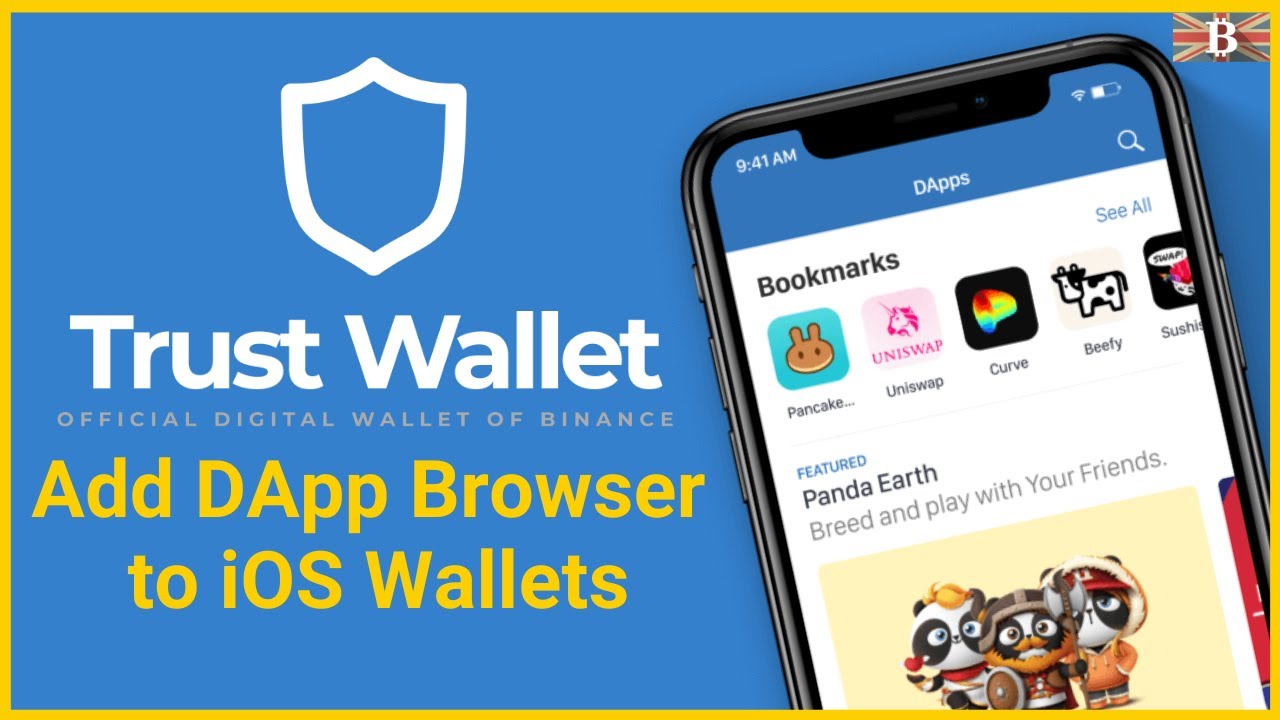 Dapp browsers and standard web browsers are similar at first glance. While conventional web browsers were not built with the crypto and Web 3.0 revolution, Dapp browsers did. Many Dapp browsers include built-in Web 3.0 wallets or are just wallet addons.
It implies that Dapp browsers may be used to safely purchase, sell, trade, and keep cryptocurrencies like Ethereum or Bitcoin and other digital assets, providing access to Dapps and the expanding decentralized web. Due to incompatibilities with standard web browsers, bitcoin transactions can only be processed using dedicated Dapp browsers.
What Are Decentralized Applications (Dapps)?
Dapps, short for "decentralized applications," are computer programs or apps that are entirely digital and run on "smart contracts." Blockchain or distributed ledger technology powers this smart contract.
Due to the decentralized nature of the apps, user activities are not managed by a central body. Beyond that, there are many advantages to using the app for both the consumer and the developer.
Financial, gaming, exchange, gambling, storage, development, governance, wallet, property, media, security, insurance, health, and social are just a few of the primary areas that benefit from Dapps.
How Does a Dapp Browser Work?
Traditional web browsers extract material from servers, resolve site URLs, and launch other activities to access Web content. A browser opens the internet. You can access applications and web pages with less processing or storage. A Web 3.0 (Dapp) browser works differently. A Dapp browser is a decentralized application with browser functionalities.
Instead of visiting a website, you may explore a world of decentralized applications. Modern browsers can accept Dapps, but accessing them takes work. Chrome needs a wallet or an addon like MetaMask. DNS settings may also need tweaking. Opera, Brave, and other browsers feature built-in wallets and Web 3.0 functionality.
Many Dapp browsers are crypto wallets with browser addons for blockchain Dapps. Trust Wallet installs a browser plugin for smooth interaction with smart contracts and Dapps on Desktop and mobile devices. Trust Wallet's Dapp browser lets you access Binance, Smart Chain, Ethereum, and other blockchains from home, the workplace, or on the road.
Summary: We utilized Trust Wallet, most Dapp browsers work similarly. Download a secure crypto wallet software with a built-in Dpp browser, like Trust Wallet, or install MetaMask to make your browser Web 3.0-friendly and better equipped to interact with Ethereum Dapps.
How to Use Trust Wallet Dapp Browser?
If you're using Android, enabling Trust Wallet's Dapp browser is a breeze. So, to start, head over to the Google Play Store on your Android device and install the Trust Wallet app. You can also get the most recent version by downloading the official Android version of Wallet.
You should always use the most recent version to get the most out of the Wallet's features. A new app version is available in the Google Play store for customers with older versions. At this time, Trust Wallet 6.13 is the most recent release. Android 6.0 or later is required to use this app.
After you have completed the installation of the most recent version of Trust Wallet, proceed to step two of this guide to enable the Dapp browser:
After selecting the "Dapp Browser" option, a toggle button will appear for your use. To finish, activate the toggle button on your Android device to make the Dapp browser available. Let's look at the procedure for iOS users now that we've covered the procedures that Android users need to do.
Examining the Benefits and Drawbacks of Dapp Browsers
The app industry is growing by leaps and bounds, and Dapp browsers are becoming increasingly popular for several reasons.
Pros of Using a Dapp Browser
The use of a Dapp browser comes with several benefits, including the following:
Dapps have their flaws. Before using them, you should consider the potential downsides, just like anything else.
Cons of Using a Dapp Browser
The following is a list of some of the problems that have been identified:
Despite these downsides, cryptocurrency wallets, Dapp browsers, and Browser extensions all provide many benefits and play an essential part in our increasingly decentralized world.
Best Dapp Browser Platforms
More and more individuals are taking charge of their data, privacy, and money with blockchain technology and Dapps, leading to a sharp uptick in Dapp adoption. The need for Dapp browsers has increased with the proliferation of available decentralized apps.
Dozens of the mobile crypto wallets out there already have their Dapp browsers or Browser extensions installed. With their assistance, you may use your Android or iOS smartphone as a gateway to Dapps. This article lists the 15 most popular Dapp browsers that are currently available.
1. MetaMask
MetaMask is a mobile wallet for transferring, receiving, and managing ETH and ERC20 tokens. It contains a Dapp browser for Android and iOS mobile devices. MetaMask works with Firefox, Chrome, and Brave.
It injects Ethereum's Web 3.0 API into each website's javascript environment, allowing you to connect to the Ethereum blockchain and access all Ethereum-backed Dapps. MetaMask provides over a million users with a secure login, key vault, token Wallet, and more.
2. Trust Wallet
Trust Wallet is a trustworthy safe Browser for Dapps. The mobile-only Wallet works on Android or iOS and offers an integrated Dapp Browser. Trust Wallet supports Ethereum, ERC20, and ERC223 tokens and contains hundreds of assets. Binance's Dapp browser is a straightforward method to purchase, store, trade, and earn crypto. Five million people use Trust Wallet, making it one of the most widely adopted Dapp wallets.
3. Brave
Brave is a popular Dapp browser with over 25 millionBrave Superlative active users. Open-source and free, Brave includes privacy features, ad blockers, a digital wallet, and the Basic Attention Token (BAT) (or BAT). You may earn BAT by watching selected ads and controlling how much "attention" you give them.
Publishers, marketers, and consumers may all benefit from Brave's settings. Brave also includes IPFS for decentralized file storage. IFPS distributes file storage globally to reduce data concentration and security issues. The Brave Browser is easy to download and use on Android and iOS.
4. Opera
Opera is a Web 2.0 browser recognized for its privacy, efficiency, and speed. It enables personalized browsing with a built-in ad blocker and customized advertisements. Opera enables Dapp and Web 3.0 functionality via a cross-chain wallet that stores and accesses tokens. You can keep private keys on your phone, converting them into a hardware wallet.
5. CryptoTab Browser by Opera
In January 2022, Opera introduced the CryptoTab Browser, a specialist Dapp browser. Separate from Opera, CryptoTab Browser focuses on Dapps and Web 3.0 services. Opera's CryptoTab Browser supports multi-wallets and Dapps to meet this purpose. You may access your crypto or Dapps without installing any add-ons. You may browse Dapps from the address bar.
NFTs, Ethereum, ERC20, and ERC721 tokens are supported. More blockchains will soon be added, allowing you to acquire digital assets using other assets or fiat money. A Layer 2 solution is also in the works, although the Browser already has an ad filter and built-in VPN. Mac, Windows, and Android users may download Opera CryptoTab.
6. Dharma
Dharma is an Ethereum-based mobile wallet that can connect to any Dapp. Dharma allows you to link your Wallet to your bank account and provides additional user-friendly features that make it easy to borrow, lend, and earn interest on your crypto assets. With Dharma, two people can borrow or lend without worrying about the other. Dharma is compatible with iOS and Android, although many consider it the finest iOS browser.
7. Osiris
Decenternet, a Hong Kong-based business, has developed a Web 3.0 browser called Osiris Browser with the cryptocurrency market in mind. This blockchain-friendly Browser has a built-in wallet that can store not just ETH but also the blockchain networks of Accent and Tron. Osiris's reduced prices and shorter transaction times over different networks contribute significantly to its widespread acceptance.
8. Puma
Puma Browser is a Web 3.0 wallet and Browser. It provides P2P file hosting, payments, and smooth browsing of decentralized web3 apps. Puma's web monetization technology stands out. This subscription-based technology, Coil, directly incentivizes creators. For $5 a month, users may disable ads, access Premium content, accept payments, and buy and sell crypto.
9. Guarda
You may access your Guarda Wallet digital wallet from any computer or mobile device. The Wallet supports more than 50 different blockchains and over 10,000 tokens; it may also connect to decentralized applications (Dapps) using the WalletConnect protocol. The Guarda software is available for download on Android or iOS smartphones, but the rich feature set makes it more suitable for power users.
10. Coinomi
Coinomi is a cross-platform wallet that makes it simple to run decentralized applications (Dapps) on any device. Coinomi provides incredibly extensive cryptocurrency coverage, with support for thousands of coins and over 125 blockchains. It's become a popular choice among users as a crypto wallet and Dapp browser for PC, Android, and iOS devices because of its adaptability and user-friendliness.
11. Argent
Argent is a mobile wallet for exploring Dapps. Argent uses private keys and seed phrases to secure Defi Dapps. Plus, there are no transaction costs. Argent is a great Dapp browser for beginners and experts.
It lets you access Dapps, save, send, borrow, invest, and earn interest on digital assets. With biometrics, locking, daily limitations, and more, you can download Argent and use your digital assets safely.
12. Math Wallet
You may keep Bitcoin, Ethereum, Solana, Polkadot, Filecoin, EOS, and Cosmos tokens in your Math Wallet, a global, cross-platform cryptocurrency Wallet. Using Math Wallet, you may exchange tokens between blockchains and purchase and sell Dapps.
Math Wallet is a convenient all-in-one solution for managing your token holdings, including the ability to generate wallets from within the app. It's downloadable on your iOS or Android device via the App Store or Google Play.
13. Enjin
Enjin is a trustworthy and straightforward cryptocurrency wallet for your mobile device. Enjin is among the most secure mobile wallets for most Web 3.0 users and crypto investors since it employs two-layer encryption and unique memory sweeps, unlike other crypto wallets and Web 3.0 browsers.
The user interface (UI) is also relatively straightforward, making it suitable for even the most inexperienced crypto enthusiasts. Enjin's Dapp browser, like many Web 3.0 browsers, is integrated within the mobile wallet app (Android and iOS).
14. Coinbase Wallet
Coinbase Wallet has a built-in browser for Ethereum Dapps. It supports over 500 coins, providing a huge selection of cryptos and blockchains. The Coinbase Wallet is also suitable for accessing and storing NFTs. Coinbase Wallet has a browser extension and Android and iOS apps. Coinbase.com and Coinbase Wallet are not the same.
15. Status
Open-source mobile OS Status. It's based on Ethereum's blockchain and combines a wallet, Browser, and messenger. It allows you to leverage the new decentralized world from your phone. If you have an Android or iOS device, Status can transmit, store, and receive ERC20 and ERC721 coins. Only you can access your funds with Status. Status's open-source, P2P, end-to-end design protects your data and funds.
Should You Use a Dapp Browser?
As more individuals use blockchain technology and Dapps to control their data, privacy, and finances, adoption of these tools is on the rise. Dapp browsers are becoming increasingly important as the market's supply of decentralized apps (Dapps) grows. Numerous mobile crypto wallets already have Dpp browsers or browser plugins.
In addition, Dapp browsers and Web 3.0 technologies function decentralized, meaning that there are no governing bodies to inhibit initiative, stifle originality, or influence users' interactions with the internet. A Dpp Browser is the vehicle that will allow you to discover the limitless potential of Web 3.0. Yes, it is that easy.
Frequently Asked Question - FAQs
1 - How effective are decentralized applications?
Since Dapps don't rely on access to a single centralized server, they are more secure and adaptable than traditional centralized apps. Businesses can achieve maximum continuity and resilience with minimum downtime.
2 - Where can I go to download a Dapp browser?
In the case of an Android device, it takes three easy steps to get up and run.
3 - Is there a Dapp browser optimized for mobile devices?
The Trust Wallet Dapp browser offers a straightforward Application Programming Interface for building cross-chain Dapps. Get access to accounts and digitally sign transactions on iOS and Android with the help of our application programming interface (API).
4 - Does brave work with Dapps?
These Dapps play a critical role in connecting the current Web 2.0 environment with the capabilities of Web 3. For example, the Brave Browser has features similar to those of Chrome and Firefox while including a crypto wallet compatible with Dapps.
5 - Do you support DApp browsers on Binance?
A Web3 browser can interact with any distributed program in its entirety (Dapp). Precision-crafted utilities let you connect to any Dapp on the Ethereum network or the Binance Smart Chain easily, safely, and conveniently.
6 - What do Dapp browsers do, exactly?
A Dapp (or Web 3.0) browser is distinct from a standard one. A Dapp browser is a decentralized software that employs web browser principles but isn't centralized. Instead of websites, users can access decentralized apps.
7 - What do you see as Dapps' greatest strength?
Due to their decentralized nature, Dapps are not subject to the whims or meddling of any Central body. Users' privacy is protected, censorship is nonexistent, and they can build apps quickly and in various ways.
8 - Is it possible to trace a trusted wallet?
Yes. A public Blockchain ledger is available. However, the credentials used to access a digital wallet are completely anonymous. You can monitor someone's actions if you know they're alias.
9 - Can access be denied to Dapps?
Nobody can shut down a blockchain holding an app's smart contracts, and anybody can access an IPFS webpage to interact with them.
10 - Is it possible to use a Dapp on the go?
In the past week, mobile-friendly gaming decentralized applications have seen an increase in unique active wallets and transactions.
11 - Can I trust the Dpap Browser?
Trust Wallet is arguably the safest way to access Dapps. Trust Wallet offers an in-app Dapp Browser and Wallet Connect to connect with Dapps across blockchains.
12 - Is a wallet for crypto a Dpp?
Dapp Wallet is a crypto Wallet where Coinbase maintains half of your private keys, and your device stores the rest. This: Easy wallet access. Not keeping all keys in one place adds security.
13 - Do decentralized applications only function as websites?
Decentralized apps (Dapps) A Dapp's base is distinct from typical web apps. Dapps come from a peer-to-peer network or group effort, unlike most apps. Most Dapps use blockchain networks.
14 - How do I access Dapps?
If you scroll down to the Dapp browser tab, you may start exploring decentralized applications. If you want to use a decentralized application (app) but don't find it in the gallery, you can always manually type in its address/URL.
15 - Can a trusted wallet be hacked?
Users promptly reported to Cochran that the issue is present on Android-based wallets like Trust Wallet, indicating the risk of cross-contamination, which occurs when an strike on one type of asset exposes the possibility of a strike on another.
Conclusion
Dapp browsers are blockchain-based UX and messaging interfaces. Blockchain Dapp browsers enable file-sharing and crypto wallets. Web browsers can view material and site addresses by connecting to a server. Personal information is secured and not sold, and social media and content consumption are rewarded. Blockchain and Dapps increase data, privacy, and financial control. Dapp browsers become significant as Dapps expand. Mobile crypto wallets have Dapp browsers/plugins. Using blockchain and decentralized applications (Dapps), users have more control over their data, privacy, and finances. Dapp browsers become significant as DAapps expand. Mobile crypto wallets have Dapp browsers/plugins. Bitcoin transactions incur "mining" or "network" costs. Cryptocurrency miners provide network security. Coinbase rewards miners.
Related Article
https://howtodiscuss.com/t/decentralized-applications-dapps/35537
https://howtodiscuss.com/t/best-crypto-wallet/185954
https://howtodiscuss.com/t/android-browser/112830