The family of the [Intel processor belongs to the next generation Intel Core processor family. The Intel continued to produce the chips of Comet Lake which are built on 14 nm process but the first time Ice Lake processor moved away from 14 nm and mark it at 10 nm process since Cannon Lake completely missed the boat.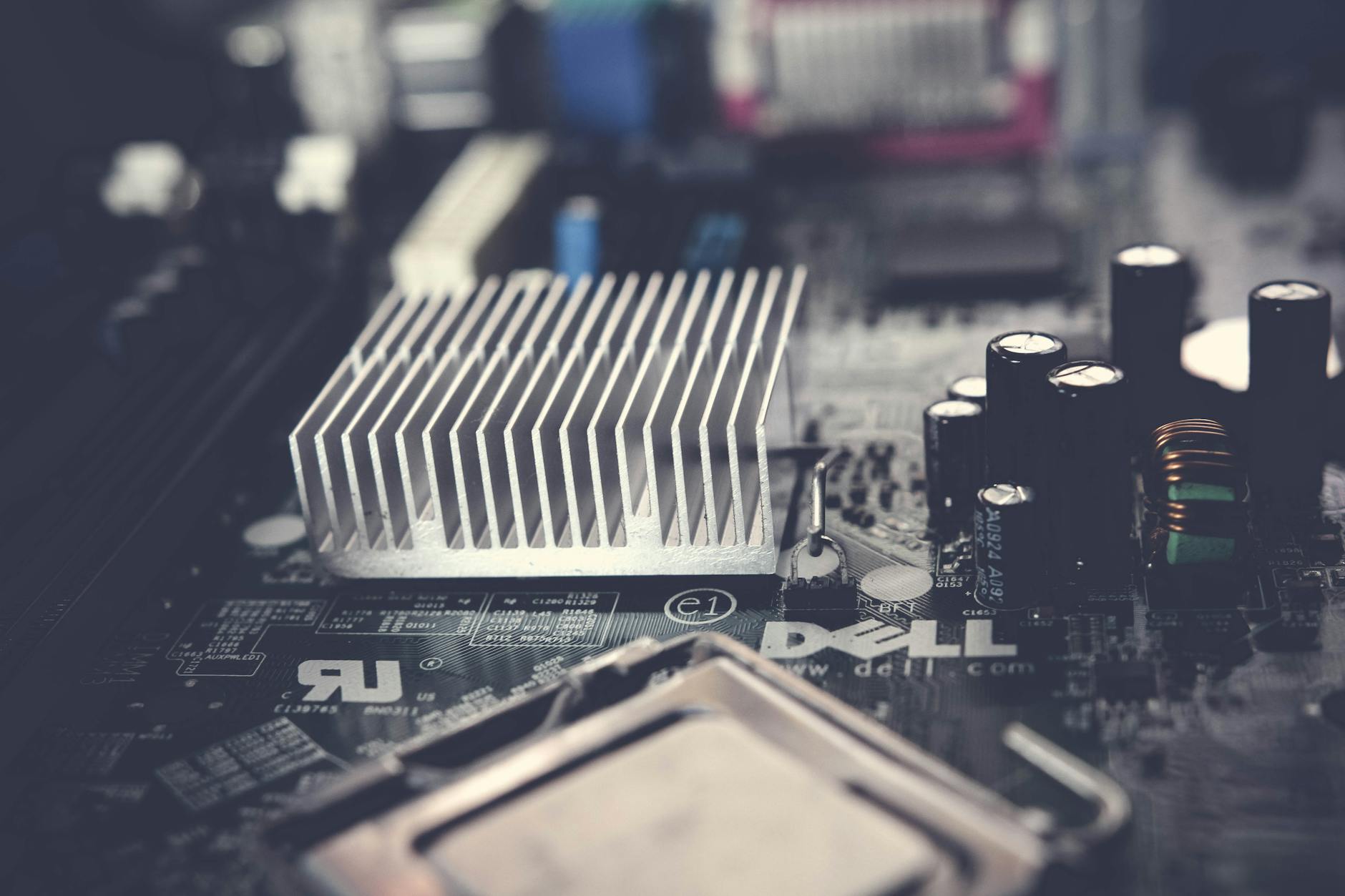 It is Intel's codename for the 10th generation, based on the microarchitecture of new Sunny Cove Core and utilizes the 10nm+ process technology. Their CPUs are sold together with Comet lake which is of 14 nm process tech as Intel 10th generation core family.
Competition:
Intel Ice Lake processor is facing its fight against AMD Zen 2 to make its way to a laptop of AMD Ryzen 4000. But one question arises now is the Ice Lake is able to maintain the Intel's lead in the mobile space with the laptops of these AMD. Due to their unique features, the manufacturers choose them on the top when it comes to high-end laptops. It includes the beloved laptops and ultrabooks like Dell XP3, surface pro 7, and MacBook Pro 13-inch (2020).
Release date:
It is launched in September 2019. Ice lake was officially announced at CES 2019. They gave the rough date of releasing before the Holiday season 2019. Later a few months, Intel began to announce their CPUs for laptops and 2 in 1s. The Y and U- series of chips are focused first. In JULY 2020, the series of the mobile processor has been released but no desktop processor has been released. The Club of Pc builders claimed that we might not see desktops until 2020.
Successor:
The process will be succeeded by Tiger Lake, the 3rd generation, and having 10 nm process technology which will be going to based on Willow Cove Core.
Product code:
The product code is 80689.
Price:
The chips using on the laptops will differ depending on the product. Actually, the Ice lake is a mobile platform while it does not mean to allow the Intel laptop manufacturers to use its laptop. The Intel Core i7-1068G7 is the most powerful and amazing flagships.
Design/ features:
Ice Lake CPUs have better IPC than Comet Lake((~1.18x) and having the low frequencies of CPUs at 10 nm while Comet Lake's CPU's pack 2-6 cores and hit the high frequency at 4.7 GHz while the fastest 10 nm Core i7, the 1065G7 has a maximum Turbo Boost frequency of 3.9GHz.
Ice Lake was designed by the Intel processor of ISRAEL's team in Haifa. It features the 50 percent increase in the size of L1 data cache, larger L2, larger μOP cache, and TLB.
Physical specification:
Cores:
Ice Lake having 4 cores and their CPU also come with native support for Thunderbolt 3, Wi-Fi 6( 802.11 axes), and DL Boost. The new graphics are much improved from the Gen9 GPU found in the previous line of CPU. The new Ice Lake chips offer up to 64 execution units in the Intel core i7-1068G7.
Product model variant:
Some information about cores are as following:
Intel Core i7-1065G7 processor:
This processor having 8M Cache up to 3.90 GHz( Max Turbo Frequency) and it is launched and having 4 cores and 8 threads.
Intel Core i7-1060G7 processor:
It has also an 8M cache with 4 cores having 3.80 GHz( max turbo frequency) and 1.00 GHz base frequency.
Intel Core i7- 1068NG7 having 8M cache, 4 cores and 4.10 GHz( turbo frequency), and 2.30 base frequency.
Intel Core i5-1035G4 processor:
It has 6M cache up to 3.70 GHz having 4 cores. Its turbo frequency is 3.70 GHz and 1.10 base frequency.
Intel Core i3-1000G4 processor:
This Processor has 4M cache up to 3.20 GHz or containing 2 cores.
Battery life:
Their battery life is very amazing and impressive to help the device to reach over 25 hours in their battery life. This is all done by Team Blue who performs the best result and takes it from top to bottom analysis of power draw to reduce energy consumption. With that use, the AI which alters the processor's performance helps to maximize efficiency.
Speed:
One thing that comes in front that boosts the speed of this processor is low than Whiskey Lake predecessors.
For example:
The Intel Core i7-8565U boasts a boost clock of 4.6GHz and i7-1065G7 at 3.9GHz but these chips have higher IPC performance, we should see the speed increases with time.
Graphics:
Ice Lake features the Gen11 graphics increases their units to 64 from 24 or 48 in Gen9.5 graphics in order to give compute performances. Each unit supports the 7 thread means that the design has 512 concurrent pipelines. Gen11 also introduces tile-based rendering.
In Aug 2019, the specifications of Ice Lake-U and –Y CPUs are introduced by Intel.
Ice Lake Y-Series processors:
• Intel Core i7-1060G7 having 4-cores,8-threads with Intel Iris Plus graphics at 64 EUs | 3.8GHz boost.
• Intel Core i5-1030G7 having 4-cores, 8-threads with Intel Iris Plus graphics,64 execution units, and| 3.5GHz boost
• Intel Core i5-1030G4 having 4-cores, 8-threads |Intel Iris Plus graphics with 48 EUs at 3.5GHz boost
• Intel Core i3-1000G4 has 2-cores, 4-threads, Intel Iris Plus graphics, and 48 execution units at 3.2GHz boost
• Intel Core i3-1000G1 having 2-cores, 4-threads with Intel UHD graphics,32 EUs at 3.2GHz boost
This shows that it has an amazing bump in performance over Whisky Lake.
In the model, the first two no denotes and indicated the generation of the chip while the third number dictates the family the CPU belongs to i3, i5….etc
For example:
1035G7 would be a 10th generation, Core i5 with a package power 15 watts and G7 GPU.
Samsung has been making 10-nm processors for years while Apple A12X system-on-a-chip is manufactured at 7-nm. This is improved in three specific areas. It is designed with AI. The other improvements are in their graphics. The games of 1080p and editing 4k videos should be faster.
Frequently Asked Questions:
1.What is a better ice lake or comet lake?
The difference between both is graphics. Ice Lake's (gen 11 )Iris Plus graphics has 64 execution units (EUs), more than twice that of Comet Lake.
2. what is the ice lake processor?
Ice lake is an intel codename for the 10th generation based on the Sunny Cove Core microarchitecture for Intel Core mobile processor.
3. Is Intel 10th gen is 14nm?
Intel's Turbo Boost Max 3.0 technology automatically detects the best performing core on a processor and pushes it harder with 5.2 GHz.
Conclusion:
It gives similar performances due to lower frequency but due to IPC, we solve the problem. Its battery life gives you the best results. Intel says 35 laptops are lined-up to deliver Ice Lake chips. The project Athena designs offer over 9 hours of real-world battery.
** Related articles: