Harshad Mehta's wife is Jyoti Mehta. He has a son. Son's name is Atur Mehta. His father's name is Shantilal Mehta who was a businessman by profession and mother's name is Rasilaben Mehta. He had 3 brothers Sudhir Mehta, Hitesh Mehta and Ashwin Mehta. Harshad's brother Ashwin Mehta, pursued a degree in law in his mid-40s and is a busy lawyer today practicing in Mumbai High Court as well as Supreme Court.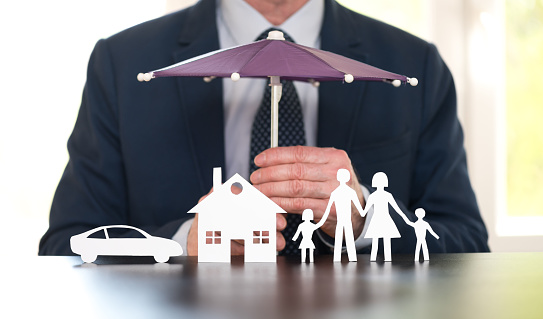 Harshad spent his early years of childhood in Mumbai where his father used to run small textile business. Later the Mehta family shifted to Chhattisgarh's Raipur, where Harshad continued his schooling and then came back to Bombay from his graduation in 1973.
Harshad Mehta:
Harshad Mehta was an Indian Stockbroker famous for his Indian share market scam of 1992 (India's Biggest stock market scam) and was given names of 'The Big Bull' and 'The Amitabh Bachan of Stock market'.
His full name was Harshad Shantilal Mehta. He was born on 29th of July 1965, in the Gujrati family. After pursuing a degree in B.Com in 1976 from Lajpatrai College in Mumbai, he started searching for odd jobs for the coming few years. He became cement contractor, sold hosiery, worked as an insurance clerk, sold diamonds and worked as a salesman.
.While Harshad was working as an insurance agent in the Bombay office in The New India Assurance Company Limited (NIACL), he then became interested in the stock market. He quit his job in NIACL in 1981 and started working as a broker (a person who bring clients to the stock market). He worked under Prassan Pranjivandas whom he considered as his guru in the stock market.
Eventually in 1984 Harshad became the member of the Bombay Stock Exchange (BSE) and made his own stock brokerage firm named 'Grow More research and Asset Management'.
He carried out the biggest stock market scam in the indian history in 1992. He fraudly drew capital out of banks and used them to artificially manipulate the price of shares at the Bombay Stock Exchange. He took great advantage of the loopholes in the indian banking system and the stock market to carry out the biggest ever Indian securities scandal. The Harshad Mehta's scam of worth Rs 4000 crores in that time is equivalent to Rs 24000 crores in 2020.
What was the Harshad Mehta's Scam (Security Scam of 1992)?
Harshad Mehta Scam is the one of the biggest scam of the stock market of India till date. The scam amount is calculated to be about 4,000 crores (the present value being over 24,000 crores). This scam exposed different loopholes in the Indian Banking system.
Reverse Bank of India had a mandate to all the banks to have certain levels of government bonds else RBI would penalize them. Strong banks had no issue for keeping the government bonds, but weaker banks always struggled. So weaker banks have to borrow government bonds from strong banks*.*
The government issues government (securities) to raise money from the banks.
Up to early 1990s Indian Banks could not invest in the equity markets and had to go to a dealer (broker) to purchase securities (government bonds).
On 23rd of April 1992, Sucheta Dalal the column editor at The Times of India, exposed this scam in front of the public. And then the bank came to know that their bank receipts are scam and fake which have no value and in return Harshad Mehta had done fraud of crores of money.
What was the secret of Harshad Mehta?
Harshad was the philosopher's stone that the stock he used to touch became gold. Harshad's value was more than Kohinoor in the stock market. But to understand the secret of Harshad Mehta, one has to understand the way of working. When he took interest in ACC's stock, it was 200 rupees, but within a short time the price of this share reached 9 thousand. Think what was the secret that opened up the country's banking system? What did he do that the stock market senses were blown away? And who was the person who revealed this?
The stock market was constantly touching a height and at the same time, Harshad Mehta was also growing. This was the time when the country's economy was going through a phase of change. Privatization and foreign investment were increasing. The country had moved on the path of change. As long as the market kept growing, Mehta's fire also kept growing, but a day came when the stock market went bust. Mehta could not return the money to the banks and then went on to open this 'Harshad Mehta scandal'.
After this case, an article was published in the New York Times in which Debashish Basu, author of Business Today, said, "The problem is not Mehta. This is the unique time in the history of the Indian economy when old pages are being torn. In such moments, scamsters come out of their shells. "
Harshad's Family:
Harshad Mehta's wife, Jyoti Mehta won a case against stockbroker Kishore Janani and Federal Bank, who had owned Rs six crore to Harshad Mehta since 1992 as stated in the same year. The report claimed that Jyoti was eligible to receive the full sum at an interest rate of eighteen percent.
Harshad Mehta's brother Ashwin Mehta, on the other hand graduated and earned a law degree. As mentioned, in both the Mumbai High Court and the Supreme Court he is a lawyer practicing law. The study also claimed that Ashwin Mehta one-handedly battled many court cases.
Who Is Harshad Mehta's Son?
Harshad Mehta had only one brother Atur Mehta (or Aatur), who alike his dad, is a Mumbai India-based Indian businessman, entrepreneur, and investor. While most famous as the son of the man who was the mastermind behind the 1992 Indian securities scam, Atur himself wants to live a life away from the public eye as a master stockbroker.
In reality since Atur is not on any social media site and keeps his head down, no particular information about him is available anywhere no one even knows exactly when he was born or how old he was when his dad died, in 2001 of a sudden cardiac arrest. Atur does not give any interviews, denies to make public appearances, and only seeking to move on and get over from his past, and prefers to have his identity unknown.
Where Is Atur Mehta Now?
Atur Mehta bought a twenty three percent stake, very substantial, in Fair Deal Filaments one of the textile company listed on the Bombay Stock Exchange, his apparent favorite field for investment, according to a Business Standard article. "Fair Deal Filaments announced: "The board of directors of the company has given its assent to enter into an agreement to be executed by the company, the promoters of the company with Aatur Harshad Mehta and Sanalkumar Kizhepata Menon for the purchase of 145 million equity shares each in 2018.
However, numerous articles say that Atur a private school graduate, has also set up his own private business in the area but no one knows what he does or the sector he lives in. People began to associate Harshad Mehta's son with Atur Mehta, who is the co-founder and Chief Technology Officer of a company called Square Off, which is also present in Mumbai, because of the common name.
He was Harshad's lawyer and also his company's stock broker.
However the case against Harshad Mehta was ended shortly after his death in 2001, Ashwin battled the legal fight until 2018 when in a case of replication of the State Bank of India, he was exulpated by a special court.
Who arrested Harshad Mehta?
On 9th November 1992, (CBI) the Central Bureau of Investigation arrested Harshad Mehta. He was charged with six hundred civil action suits and seventy criminal cases. Securities and Exchange Board of India (SEBI) even prohibited him from permanent trading in the stock market. But after 3 months in jail he was released from Jail, but in 1997, he was again arrested and had been put in the Thane Jail.
On 31st December 2001, when everyone was celebrating the New Year, he complained of pain in his chest pain, and was admitted to Thane Civil Hospital. But he lost the fight against life and died at the age of 47.
Before his death out of 27 criminal cases he was only convicted of four cases.
Books
Mehta's life and his 1992 scam are covered in great dept by Sucheta Dalal and Debashis Basu in their book The Scam: from Harshad Mehta to Ketan Parekh.
Films and television
Scam 1992, streaming on SonyLIV and produced by Applause Entertainment is based on his life.

The character Natwar Shah in movie Aankhein (1993), placed under scanner for a ₹ Crores scandal, was inspired by Harshad Mehta.

The Mehta scandal was portrayed in the Hindi movie, Gafla . It was premiered in Times BFI 50th London Film Festival on 18 October 2006.

Harshad Mehta was mentioned in the 2018 TV show Yeh Un Dinon Ki Baat Hai a based on 1990s' Ahmedabad.

The Mehta scandal was displayed in the Hindi Webseries, The Bull Of Dalal Street. It was premiered in Ullu App on 21st February 2020.

A Bollywood film named The Big Bull , starring Abhishek Bachchan loosely based on his life and financial crimes is under production. The film is yet to be released.
Biopic
A SonyLIV's original series Scam 1992 produced by Applause Entertainment is a biopic on Harshad Mehta and journalist Sucheta Dalal based on the Harshad Mehta's 1992 stock market scam. The series is adapted from journalists Debashis Basu and Sucheta Dalal's book The Scam. Actor Pratik Gandhi played the role of Harshad Mehta. The series was released on 9 October 2020.
How was Big bull is made?
In 1984, he started his own company and took the membership of Bombay Stock Exchange. The 80s were coming to an end, but Harshad's fire was increasing. In the coming decade of the 90s, every newspaper was full of delight, every magazine had its pictures printed and big people yearned for a meeting with it. It is said that when the upper one gives, it makes thatch tear. The same thing was happening with Harshad. New people wanted to be like him, old people used to take his name with respect and everyone wanted to know what the secret of Harshad Mehta is.
Frequently Asked Questions
Is Harshad Mehta Still Alive?
No he died in 2001
When Harshad Mehta died?
He died on 31st December 2001.
At what age did Harshad Mehta Die?
He died at the age of 47.
What was the reason for the death of Harshad Mehta?
He died because of Heart Ailment.
Which cars did Harshad Mehta have?
Lexus Starlet, Toyota Sera, Toyota Corolla, and many more luxury cars.
In which year Harshad Mehta Scam was exposed?
It was exposed in 1992.
Where was Harshad Mehta Bungalow Located?
Worli the place in South Mumbai, Maharashtra, India
What is the name of the Harshad Mehta's son?
Atul Mehta is his son.
Conclusion:

Harshad Mehta family members:
Wife- Jyoti Mehta
Son- Atul Mehta
Father- Shantilal Mehta
Mother- Rasilaben Mehta
Brother- Ashwin Mehta, Hitesh Mehta, Sudhir Mehta
Related Articles
How Does Insurance Work?
Family