Windows is easy to use, but it can get complicated when we face a problem. For normal people, it is very hard to solve a windows problem. Because normally we don't have any knowledge about the system. Sometimes the system shows some warnings first, but it is also hard to notice.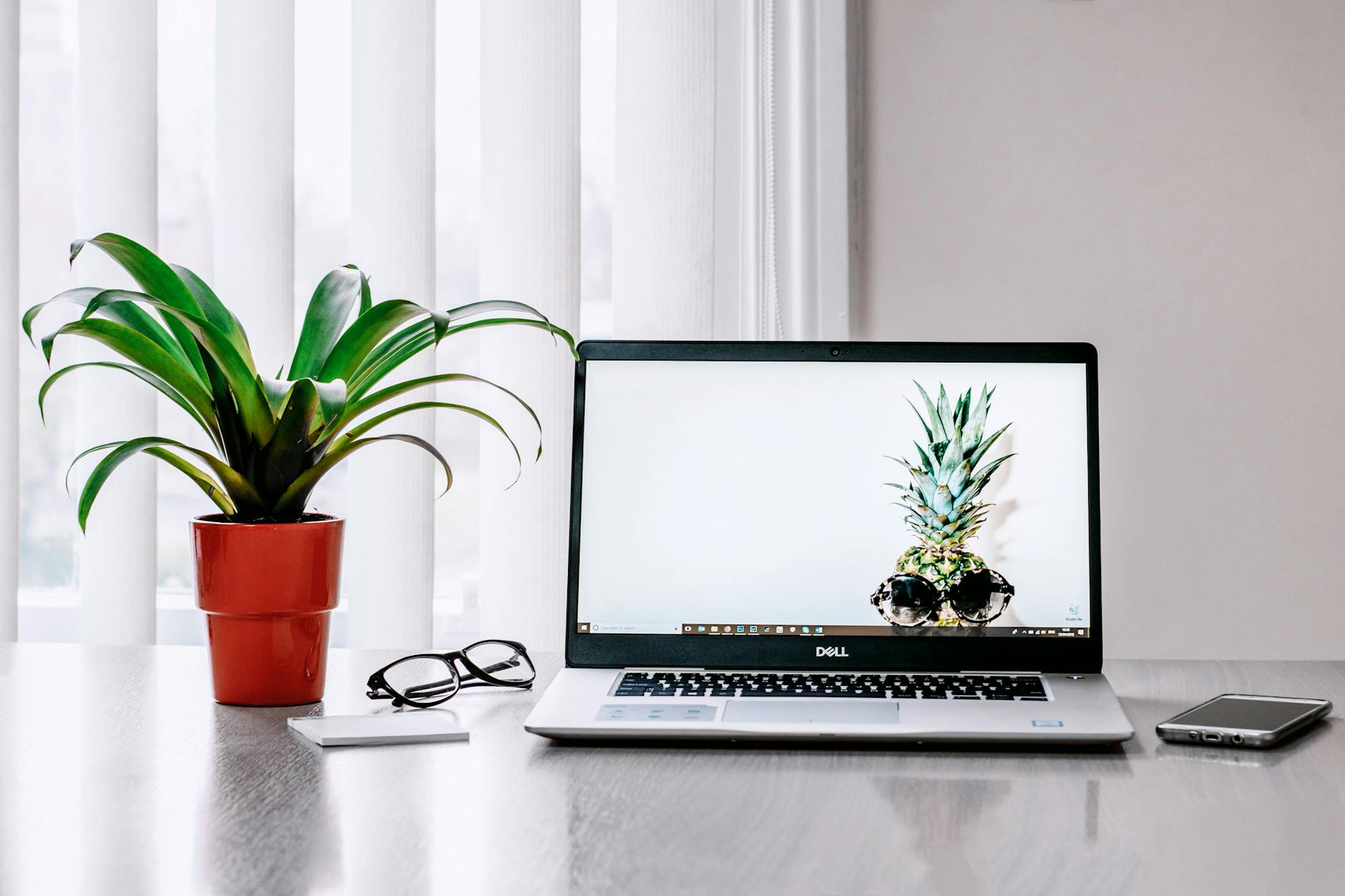 Among the windows problems, there is a common problem which is Windows 10 Black screen problem. There are a lot of cases of monitor or display turning black after a windows 10 update. For some people, it could be a scary thing. But don't be scared, because there are a lot of solutions to solve this problem.
Why the screen turns black after the windows 10 update?
We normally clean and upgrade our pc or laptop hardware after some time. So, that it performs well and be compatible with the ongoing system and software. But it might not work if we misplace a wire, damaged hardware, or don't clean it properly.
Just like that, the software also gets advance via upgrade to work better and give more facilities.
For a PC and laptop to run it needs an operating system and windows is one of them.
So, whenever a windows upgrade comes, it changes a lot of files with new ones. But sometimes it might get interrupted by third-party software or some files may not be compatible with the upgraded version of windows. You can also face sometimes Windows 10 display won't turn off after I scheduled a defined time problem but don't worry problem solved.
The files responsible for the monitor or display if get damaged, interrupted, or become out of date then, It might cause the black screen problem.
Solution
1. Resetting the video driver.
Most of the time, the video driver is the main reason for the black screen. After the windows 10 update, you restart your PC or laptop and see the screen is black then, you can use a hotkey. It sends a signal to the OS to reset your video driver.
Press the Windows key + Ctrl + Shift + B.

The display will blink and hear a beep sound as the driver resets.

And the display might work again.
2. Update graphics driver.
If you are using an external graphics card whether an AMD or an Nvidia, you should check if your graphics driver is up to date or not.
Sometimes the drivers may not update automatically. So, go to the official website and check if the version installed on your PC is similar to the one available on the website.
If not, then download the newest one and update it manually. It might solve the problem.
You have to start your pc in safe mode to do that.
At first, use the power or restart button 3 to 4 times while windows are trying to boot.

It will interrupt the boot process and then it will enter an automatic repair mood.

Go to the Advanced option

Select Troubleshoot

Again select the Advanced option

Then select Start-up Settings

You will see the Restart option at the bottom right corner. Select that

You will get the options from 1 to 9

Choose 5 (safe mode with networking) by pressing the F5 button

Your PC will start in the safe mode
You can do the rest as I said.
3. Updating windows video driver.
Not all PC users have an external graphics card. Again, sometimes even if you have an external graphics card, the 2nd option doesn't work. For those people, this is another solution.
Here you update the video driver from the settings.
First, go to safe mode just the way I mentioned before.

Then go to settings or at the bottom left and click on the search bar and write "Device Manager" and select that.

On the "device manager" search for "Display Adapter" and expand that or click on it.

It will show the graphics card name currently installed. If you don't have an external it will be named after your CPU like intel HD…. or AMD so don't panic.

There are 2 ways to do things from here. First, right-click on that name and choose update driver and then choose automatically.

Restart your computer or laptop after the update is done.

Another alternative is to right-click on the graphics card's name and then choose Uninstall.

After Uninstall, restart your Pc. It will install the new video driver while restarting automatically.
There is a high chance of the problem getting solved by this.
4. Go back to Old driver.
Sometimes, the new version of the graphics/video driver might have some bugs that cause the black screen problem.
To remove the problem, we have to go back to the older version of the driver, which was working fine before.
Go to safe mode again

And go to the "device manager" and then "Display adapters"

Again right-click on the name of the graphics card driver and then choose properties.

Go to the "Driver" tab. You will find an option called "Rollback."Click on it.

It will remove the new version and install the old version.
Sometimes, the Rollback option may look gray and you can't click on it. In that case, you have to go to the official website of the graphics card you are using and download the previous version.
After uninstalling the new one, install the previous version. It might solve the problem.
5. Go back to the old version of windows 10
If the problem shows within 10 days after installing the new update, then you can roll back to the old version of windows 10 which was working perfectly.
First, go to safe mode.

Go to Settings, then Update and Security, then Recovery…

You will see the option to get back to the version installed before.

Select start and it will go back to the old version.
6. Remove any third-party theme.
Sometimes some people use third-party themes to make their windows cooler or to get a new view of the windows.
But these third-party themes may not be compatible with windows after the update. So it might cause many problems. One of them could be the black screen problem.
So, Uninstalling the third-party theme may solve the problem.
7. Unplug USB devices.
Sometimes windows might have some problem detecting external hardware after an update. That can also lead to the black screen problem too. In that case, unplug your mouse, keyboard, monitor, printer and restart and it might solve the problem.
Sometimes hardware could be the reason for the black screen. So, check if the monitor cables are plugged in properly. If the ram slot has dust on it or the ram is not properly placed, then it might cause a black screen too.
Window 10 black screen with cursor

Most of the time, a black screen with a cursor error occurs before signing in to Windows 10.

In this case, you might want to try a special repair tool to get rid of the Windows 10 black screen with cursor after an update.

Another method is to update your drivers.
Windows 10 black screen after login
If your Windows 10 computer restarts to a black screen, simply press Ctrl + Alt + Del on your keyboard and Windows 10's normal Ctrl + Alt + Del screen will appear. Click the power button in the lower right corner of the screen and then click "Reboot to restart your PC." Your computer will now restart normally without a black screen.
Computer black screen on startup windows 10
When you see a black screen, hold down the WINDOWS key on your keyboard and press P. Pressing WINDOWS + P again will expand the desktop. And the third press will show on another screen. If you see a black screen, wait a few minutes and press the keyboard again.
Windows 10 black screen of death
On Windows 10 systems, Black Screen of Death can be caused by a missing Windows Update. In short, Windows 10 is stuck on a black screen. To fix this, simply press and hold the power button on your PC or laptop. Shut down the computer. Cold boot should cause the system to boot properly.
Frequently Asked Questions (FAQ's)
Q: Why is my windows 10 screen black?
Possible causes of black screen could be faulty Windows updates (recent updates including Windows 10 upgrade caused problems), graphics card driver issues. Default or problem driver that runs automatically
Q: How to fix black screen windows 10?

Optimize your default application.

Check your cables and connections.

Remove all unnecessary accessories.

Try to reset the BIOS / UEFI and check the boot order.

Open Windows repair

Booting in Safe Mode

Roll back or update all drivers in safe mode.
Q: Why is my laptop stuck on the black screen?
The screen may remain black when there is a defective graphics driver or there is a problem with the backlight of the LCD screen. Set up an external monitor to test the display and restart the computer if the image appears on the monitor. It may be externally, there may be a conflict with the laptop's LCD screen and the graphics driver.
Q: Could a bad RAM cause a black screen?
Why when faulty RAM affects the display? … so it feels like your computer needs RAM to run at all. If you have a problem with the RAM, then you have a problem that prevents your system from doing anything, because that's the reason.
Q: How can I fix the black screen of death?
It may seem strange that you can receive calls on a black screen Android device. If this happens to you, press and hold the power button for 30 seconds and release. Do not touch the power button again for two minutes, then make a call or use Find My Device to see if it will ring.
Q: Why is my game screen black?
Black screen can be caused by an outdated graphics driver or a corrupt graphics driver file. If so, you can fix this problem by updating your drivers, opening the Device Manager, accessing your graphics drivers and right-clicking each one.
Conclusion
Black screen is a common problem in windows 10. It occurs if the graphic driver is corrupted or their is any other issue with the RAM. this article tells in detail about how to fix the black screen issues.
Related Articles