Lip blushing is also called lip tattooing, is the latest semi-permanent makeup tattooing technique on lips that provides you with beautiful, chubby, and picture-perfect lips without using any lipstick shade or gloss. Although, it is an expensive procedure many people go crazy behind the natural-looking and time-saving outcomes.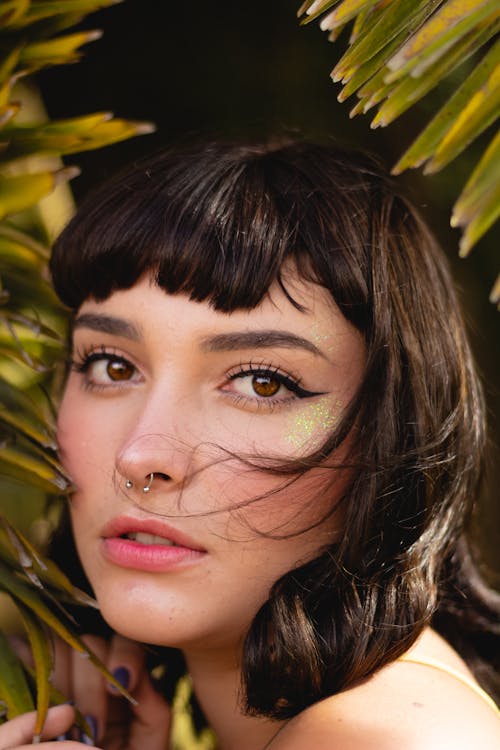 What is lip blushing?
Everyone's appearance is different and there is no measure of anyone's beauty. Every individual is beautiful in his way. But if someone is willing to enhance his/her appearance by some artificial techniques, it could be an uncomplicated wish as the latest cosmetic techniques have brought many advantages for the people like lip botox is also very common these days which is also called lip injections.
Nowadays, many people are investing a lot in the aesthetic industry to improve their looks. One of these vast cosmetic fields is lip blushing or lip tattooing, which focuses on changing the lips' shape and color, making them younger-looking lips.
Lip blushing is a semi-permanent cosmetic technique that focuses on enhancing the appearance and beauty of natural lips by depositing colored pigments in your lips through small mechanical needles. Lip blushing or lip tattooing improves the shape of the lips providing a proper definition and feeling of fullness.
The lip blushing technique is closely similar to the whip-shading or pepper-shading techniques used in traditional tattooing art. This procedure provides very natural results once healed and lasts for three years or more.
After getting this treatment, you still can apply lipstick shades and lip balm to change your look but many people usually go without any lip makeup due to its natural look, shape, and color. So, instead of keeping bundles of lipsticks and lip colors in your vanity box, you can get an all-rounder lip color by spending at once. I always wonder how beautiful it is. Thanks to the advancement in cosmetic techniques.
How to prepare for Lip blushing:
Before getting the treatment, you may need to prepare for the lip blush tattoo. Some key points need to be thought of before getting under the needle. According to Otsuji, if you are having the following conditions, you should not think about lip blushing:

If you are pregnant.


If you take blood-thinning medications.


If you suffer from cold sores.


If you are susceptible to post-inflammatory hyperpigmentation/hypopigmentation.
So, if you aren't having any of the above-mentioned problems, then you should adopt the following measures before your appointment.
Make sure your lips are healthy and hydrated as it is very important. The more hydrated you are the best results you will get.
Try to prepare your lips a few days before your appointment with frequent applications of lip scrub and balm. A night before, try to moisturize your lips and apply a lip mask. Smooth and soft lips will make it easy for pigment saturation and fast healing.
If you are having any lip injury or infection, you'll have to take proper medication at least three days before.
You will also have to avoid that after-work glass of wine or any other unhygienic drinks 24 hours before your appointment.
If you think you aren't ideal for lip blushing, talk to your selected artist for some time before your appointment. Many experts provide free consultations in this regard.

Below the video will help you out about how lip blushing works.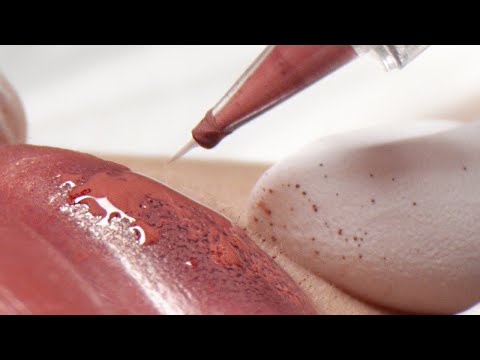 Lip blushing procedure:
The lip blushing procedure is much similar to lip tattooing. It is accomplished in the following steps:

First, your provider will make a lip shade for your lips depending upon your desired look.

After the lip shade is chosen, your artist will outline your lips with a lip liner or lipstick ensuring your desired shape is nailed.

After that, she will apply a numbing cream to your lips so that you'll feel less pain.

Once the numbing cream takes the effect, your provider will start inserting the pigment in your lips using small mechanical needles. You will feel a stapling sensation in the meanwhile in your lip liner.

This is done several times to develop a clear tone.

The process will take 1-3 hours to complete.

Your lips will appear much darker at the start but they will get lighter when they are healed.

If you want any further changes in your lip color or shape, you will require multiple sessions of such technique.
once it's done you will feel a change after and before just like lip flip before and after.
How permanent it is:
Lip blushing is quite similar to micro-blading whose results vary from person to person. It is considered a semi-permanent process which means that you have to repeat the process every 3-4 years later to maintain your looks.
Generally, it can even last for long although; your lifestyle can contribute a lot to its maintenance. Smoking, sun exposure, and frequent lip exfoliation can cause all the pigments to fade away quickly. Apart from that, if you are oil susceptible, iron deficient, or use a lot of oily products on your skin then the lip blush tattoo won't last for a long time and the pigment will rapidly fade away.
Aftercare:
The healing process of your lips can take a little time if you take proper care of it. You can apply the following :

Apply ice packs on your lips within 24 hours to reduce their swelling and tenderness.

Apply a medicated healing balm to speed up the healing process.

Always take care of the cleanliness and use cleansing wipes to clean the area.

Set yourself aside from workouts such as swimming and sweating, and kissing.

Avoid eating spicy foods and wearing any lipstick shades on the area until they are fully healed.

Avoid touching your lips with anything that can cause irritation or infection.
Does Lip blushing hurt?
As mentioned above, your artist will put a numbing cream on your lips before starting tattooing to lessen the pain. However, it also depends upon your pain tolerance. The lower your pain tolerance, the more difficulty you might face. You can minimize the chances of pain and discomfort by taking acetaminophen before your appointment.
Always stay away from naproxen, ibuprofen, or aspirin as well as food supplements like garlic, ginkgo, and fish oil, and vitamin E before your appointment as these can increase the chances of pain, bleeding, and bruising.
Lip blushing before and after:
If you feel you have a blister or mouth ulcer before your treatment then you cannot go for lip blushing procedure.

Do not take aspirin, Vitamin E, and alcohol before and after your lip blushing treatment.

Do not drink coffee at the time of your treatment of lip blushing.

Do not exercise on treatment's day.

Put ointment on your lips before 10 days of lip blushing treatment.

At least for 2 weeks do not Sunbathe.

Do not wet your lips.
Benefits of Lip blushing:
Lip blushing results in giving well-defined and gorgeous lips that will end up making you look younger. The fruitful outcomes of this wonderful procedure are:

Lips adopt a long-lasting color.

You can get your favorite lip shade.

Illusions of fuller lips without any injections or surgeries.

Enhanced lip shape.

More pigmentation for pale and overage lips.

Color correction for scars and uneven pigmentation.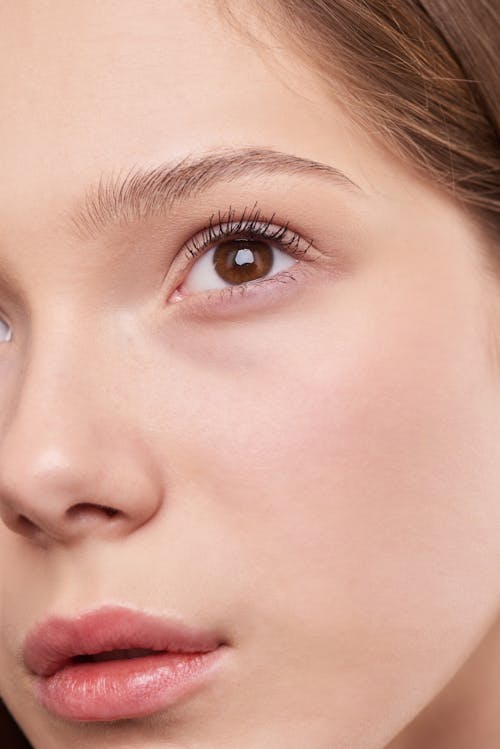 Due to all the above instant benefits, lip blushing is always in demand. Lip blushing is available for a variety of skin tones and it can look good on all the skin tones if done by an expert.
Possible side effects of Lip blushing:
Apart from being a super-beneficial cosmetic technique, lip blushing may have some possible side effects. However, all the side effects are the same as in traditional tattooing. The minor side effects may decrease as your lips are healed. These are:
swelling
tenderness/redness
Pain and discomfort.
Sometimes there might be some unpredicted happenings. In that case, you have to consult your artist or a doctor. Call a doctor if you face:
Excessive swelling or bleeding.
Extreme pain
Pus coming out from your lips.
Fever or chills which may be caused by severe infection.
Some other side effects that might be faced are:
Blood-borne illnesses caused by shared equipment
Uneven lip color
Skin bumps
Scars
Rashes
Itchiness
How to find the right shade for your lips:
Every person has different lip appearances and lips colors depending upon their skin tones. Before going for lip blushing, choose your desired shade wisely as they will heavily affect your own skin tone and complexion maybe it will be hard to find makeup for beginners who are not aware of shades so it is important that you need to understand some points before going for deciding about lip shade. The following steps may ease it out for you:
Recognize your undertone by looking at your veins on your wrist. If veins are blue, you have pink undertones now see how to mix colors to make pink. If veins are green, you have yellow undertones. And if they are both blue and green then you are neutral who can go for anything.
Try to find out which shades suit with which tone. Yellow tones suit with warmer colors and pink undertones look good with blues and purples.
Have a trial and error period by applying all the lipstick shades in your vanity box on your face. This will help you determine which color suits you more.
These small tests are best to identify the fitting shade for your lip pigmentation. But, still, your own choice comes first. So, if you like a color that doesn't fit with your skin tone, it is your choice if you want to apply that or not.
How much does lip blushing cost:
Lip blushing is a cosmetic semi-permanent procedure that is not covered by medical insurance. The permanent make-up techniques cost $400-$800 on average. Due to more work required in the lip blushing, the expenses may go higher. It is expected that the lip tattoo may cost $500 to $1500.
However, this may depend upon where you are living; who are your artists, and much pigment is required by your lips to get the desired color. You may pay some extra charges to the artists for the touch-up. These may be 150 dollars to several hundred dollars.
Never spend your money on someone unlicensed or inexperienced. This may waste your money as well as you may face poor results and dangerous side effects. So, always visit an expert and professional artists. They might cost a large sum but they ensure quality and long-lasting results.
How to find a qualified artist:
Lip blushing is mainly achieved by tattooing although, but the procedure is performed by a specialist cosmetic tattoo technician or an aesthetician instead of a traditional tattooing artist. This is because cosmetic tattoo technicians are experts in giving you anti-aging results rather than just lip color and shape.
When searching for a qualified tattooing artist always make sure that they are well-experienced and most importantly, licensed. Before proceeding further always ask them to show their portfolio to gain a sense of their work.
You should see the photos of their past work/clients that are where the fact lies. Also, make sure that your artist has worked on different skin tones so that she has better knowledge about how to formulate and apply different colors and how to fulfill your requirements efficiently.
Always check your state board to know about what qualifications do tattoo artists require because there are some states where cosmetic technicians are required to obtain a blood-borne pathogen certificate. Some also ask for body art licenses but there might be variations in different states.
Social media, particularly Instagram, is the best platform to learn about such techniques and find an expert technician to consult with. But always check his entire tech body, not just one or two photos. The best thing could be to check the previous customer reviews and before and after photos of them. You should not make your decision rapidly. Always think thoroughly and then go for it because a little carelessness can lead you to a great problem.
Lip blushing gone wrong:
Lip blushing treatment is purely safe you can freely have lip blush tattoos but blushing your lips can go wrong in rare cases that can leave your lips red and ruined totally when your treatment is heavy-handed.
Lip blushing healing process:
While you finish blushing treatment now you will be surely worried about how will your lips heal so nothing to get worried about because it will heal your lips day by day.
Day 1: you will feel that your lips are quite sensitive, swelled and appears brighter.
Day 2: You will feel less swelling lips but with a darker color.
Day 3-4: Lips can turn dry so you moisturize your lips.
Day 5-6: Your lips began to settle and skin break away gradually and become a natural one like revealing new lip color.
Summary:
Lip blushing is a cosmetic technique used to give a desired color and shape to the lips. Before going for lip blushing, there are some preparative measures you should adopt. The procedure isn't much longer. There are a lot of benefits and possible side effects of this procedure. You can find the right shade for your lips. It might cost a bit more depending upon your artist who needs to be an expert, always makes sure.
Frequently Asked Questions:
Here are some questions that are asked frequently by those who love keeping their beauty by using the technique of Lip blushing and the questions are as follows.
1. How much does lip blushing cost?
The service of lip blushing costs per appointment $500- $1500 depending on the place where you live Lip blushing is a kind of service that provides a natural look with a long-lasting result before going for the treatment make up your mind how much are lip injections.
2. How long does lip blushing last?
Every client's lip blushing staying time varies due to their skin lip blushing lasts for approximately two-five years.
3. Is lip blushing painfully?
Yes, it can be painful but the provider of lip blushing treatment will numb your lips by applying such products which lower your pain so it is the reason that may not let you feel much pain.
4. Does lip blushing make lips look bigger?
Lip blushing is a kind of cosmetic tattoo that gives a tint sort of look with a glossy touch it's designed to fill color and outline lips.
5. Can you eat after lip blush?
After your treatment you can neither have hot liquids nor eat spicy things for 48 hours you also should not eat salty, oily, or alcohol while you are healing.
6. What needle do you use for lip blush?
Filling in lips and for lip shading, a 5-point comb needle is being used.
7. Can Lip Blush be removed?
Unfortunately, lip tattoos cannot be removed when it's on your actual lips if the tattoo is outside of your natural lip line then overdrawn removing technique can be used.
8. Can I brush my teeth after lip blushing?
Yes but you should keep in mind that hot baths are not allowed after 2 weeks you can continue your every activity but remember when brushing teeth for starting 3 days you should coat your lips with either gel or medicated oil before brushing and use a tiny amount of paste.
9. Can I wear lipstick after Lip blushing?
Yes, you can wear lipstick, chapstick, and lip-gloss after 10 days of your treatment and it should be new Remember this is your new skin do not direct sun because it can affect and sunburn easily.
10. How can I make my lip blush fade faster?
As we know lip blush tattoos can last for a few years and color will also fade as time passes. Smoking and other such peel-off products used on your lips can faster fade your lip blush.
Conclusion:
Lip blushing is a cosmetic technique to achieve more toned and symmetric lips. However, this isn't the only anti-aging cosmetic technique available. You can rather consult with a dermatologist so that they can help out you better which treatment you can go for. But if you decide to go for a lip blushing treatment then visit an experienced artist.
Related Article: