Mattresses can get very expensive, but they are not the type of purchase that you can put off for long. Your quality of sleep will start to suffer, and it might start affecting other parts of your life as a result. Finding cheap mattresses is easier now than ever, however, so there's hope. If you know how to shop for a mattress and avoid some of the mistakes people make when buying one, you should be able to find a great one that won't break the bank. Here are a few tips for buying a mattress at the cheapest price possible.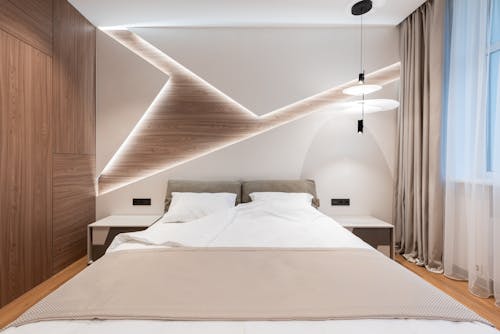 Avoid Stores at All Costs
If you don't want to pay more than you need on a mattress, then the worst thing you can do is go to a big box store. An expert salesperson will be more than happy to size you up and point you to the most expensive mattress you can afford.
They also know all the tricks of the mattress industry, such as the fact that two mattresses can have the exact same composition, but be sold under different names and marketed differently. This is because the industry is aware that mattress buyers know very little about mattresses in general. So, do yourself a favor, and look at alternatives.
Shop Online
If you want to get a good deal on your mattress, you have to go online. You have thousands of suppliers nowadays that will allow you to test a mattress from the comfort of your home. They usually come with a trial period that can extend anywhere from 30 days to a full year. This will give you plenty of time to see how the mattress feels.
Buying online is not only convenient but allows you to shop around and compare more easily. You have plenty of comparison sites that will allow you to see how mattresses stack against each other. You'll be able to see things such as the type of material that is used in the mattress, the trial period, and the warranty period as well.
Also, know that these bed-in-a-box mattresses, as they call them, are not only made of memory foam. While you won't find too many with traditional springs, a large portion will use different materials and technologies. Many will also allow you to customize them depending on your sleeping preferences and find the absolute best mattress for you. This is something you won't find as easily with your regular brick-and-mortar store.
Another thing we would suggest is that you look for special offers online. Just like most retailers, online mattress companies will routinely have special discounts circulating that you could take advantage of, so keep your eyes open. If you want to find offers, all you have to do is type the model and brand of the mattress and add the word "discount" right after it. You should see a wide variety of deals pop up from which you can make your choice.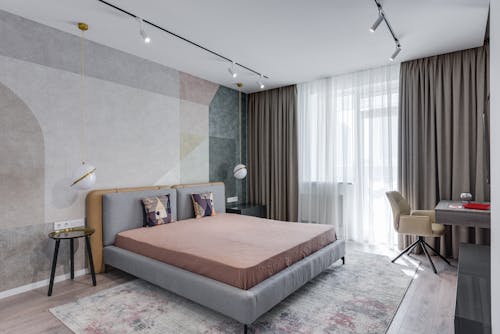 Know the Right Time to Buy a Mattress
Also, know that prices can vary greatly when buying a mattress depending on the time of the year when you buy it. For instance, May is usually regarded as one of the best times of year to buy a mattress. The reason for this is simple; June is usually the month of the year where mattress companies decide to roll out new models, so they try to unload any product that they have left.
Memorial Day is also viewed by many as the [best time] buy a mattress. You'll find all sorts of deals during that period. However, if you decide to buy online, know that you can find great deals all year long. As long as you are ready to do the legwork, you will be able to find discounts either on general coupon sites or sites dedicated to mattress coupons specifically.
Sign Up for Newsletters
Another thing we would suggest is that you sign up for as many retailers newsletters that you can find. Look for retailers who sell different brands and brand sites as well. We would also suggest that you check out a few comparison sites as well and sign up for their newsletter. This way, you'll be able to get deals straight into your inbox. You'll get the latest deals as soon as they're made public and have a chance to find a great mattress for a fraction of the price.
Another trick you can use is to go to the website of the retailer you want to buy from and start the ordering process but leave just before you checkout. Some retailers will follow up with people who abandon their shopping carts without buying and try to sweeten the deal for them. This could be a great chance to save extra money. Some retailers will automatically give you a discount that can range from a few dollars to over a hundred. So, this isn't something you should scoff at.
Haggle
If you do decide to buy your mattress at a store, know that you should never, under any circumstances, pay the full price. Don't be afraid that you'll be snatching food off their table by doing so. Mattress retailers make huge margins on mattresses and there is plenty of space for them to turn a profit. So, it's in your interest to get the price down as much as is humanly possible.
One industry insider even recommends that you should never pay more than 50% of the list price. While this might sound a bit extreme, the trick is to start with a much lower price than what you expected to pay and work your way up. Also, focus on all the things that you don't like about the mattress. If you're showing your hand and too much interest, they will sense it and will be less likely to budge.
Know that you can haggle online as well. Many companies allow their reps to offer discounts to buyers. The only condition is that they have to ask. A study found that around 66% of people who asked for a discount from an online retailer got it. What's even more impressive is that number was higher than for those who asked for a discount in-store. This number was 59%.
Your best bet to get a discount from an online retailer is to see if they have a live chat option and wait for when there are some reps online. This way, you'll be able to speak directly with them and you'll be able to explain some of your sticking points with the mattress. Some people have been able to save over a hundred dollars just by negotiating a bit, so don't be shy and try your best to get a deal; you have nothing to lose.
How to buy a mattress online?
Have you ever gone shopping for a mattress in a store? It tends to be about as fun as car shopping, let alone countless confusing options, often stubborn salesmen, and awkward "test drive". (Actually, I take driving with strangers overlying fully clothed in bed. General. Repeatedly.)
It usually ends with: "Well, that one seems pretty convenient, I think." So you pull out the credit card and hope for the best because there is often a heavy (non-refundable) delivery fee, a renewal fee, and probably only 30 days to decide if you really like the mattress.
So where do you choose where to spend a third of your life? No. It's time to consider another option: the Internet.
Wait? Order a mattress by mail? I know it sounds weird, but if the price isn't enough to convince you, then convenience might just be. Consider what you should know when shopping for your next bed.
Try it out after you buy it.
Major mattress companies - and many - like Casper, Layla, Leesa, Nectar, Purple, and Tuft & Needle - all work on the same basic principle: You order your mattress online, it's delivered to your door, and you try it out. see For a certain period. If you don't like it, you can get a full refund.
There are, of course, some questions that need to be considered within these variables.
What kind of mattress is it?
The reason box mattresses are available is that most mail-order mattresses are made of memory foam, which means they can be compressed and rolled for easier transport. Of course, you might be surprised to see the box put in, the usual reaction: "There's no way to have all the mattresses in there!"
But it does, and it expands greatly as you open and loosen the roll.
Note: If you're unfamiliar - it means that until now you've slept on a spring-loaded mattress, be prepared for at least a few nights of adjustments. This brings us to the next question.
How to buy a new mattress?
Replacing your mattress can be exhausting. As you navigate the stores and websites, arguing between foam and feather, determining the best mattress size and spending amount, it feels like you need a good nap.
While choosing a mattress is ultimately a matter of personal preference, here are a few tips to keep in mind:
1. Learn about different mattress materials.
Before buying, familiarize yourself with the most common types of mattresses and their structure.
Spring mattresses use coils, which are often a traditional bounce feeling and strong support.
Latex mattresses tend to be more bouncy and responsive than innerspring mattresses and tend to sleep cooler.
Memory foam mattresses are designed to conform to the body, which can relieve pressure.
Some memory foam users report that the material sleeps warm.
Hybrid mattresses combine memory foam or latex layers on an innerspring mattress, often with the aim of providing a mix of softness and support.
Air mattresses use an air pump to inflate the mattress to the desired firmness. Typically, each side of the bed uses a separate air chamber to accommodate two sleepers with different preferences.
2. See what your health care provider thinks.
If you have back or neck disease, talk to your doctor or physiotherapist about what he or she recommends. You should aim for your neck and lower back to be in a neutral position when you are lying on the mattress. This promotes proper alignment of the spine. Although doctors are not mattress experts, they know your medical history and can have good advice from this point of view.
3. Visit stores to test mattresses.
Go to a mattress store and give yourself plenty of time to browse. Take off your shoes and lie down on a few different mattresses for at least 10 minutes each. Don't worry about feeling embarrassed - it's an important purchase, so take your time.
4. Beware of gadgets.
Although sellers label mattresses as "orthopedic" or "medically-approved," there is no medical organization that officially certifies mattresses to carry these labels. Mattresses may have orthopedic features, but no medical group verifies these claims.
How to know when to buy a new mattress
Have you checked your mattress recently? If not, now may be the time to do it.
Many people use their mattress warranty as a guide in determining when it's time to replace it. However, what people need to know is that the comfort ingredients, in addition to your spring core, wear out much sooner than the springs, and sagging or sagging of the top layers is considered a problem. normal wear and tear by the mattress industry. It doesn't have to be that way.
Here are few signs to determine if you need a new mattress:
1) Your mattress is over 8 years old
One of the first things to consider is the age of the mattress. Most people don't remember when they bought their last mattress. If you are not good at keeping files, you should write the date of purchase on the mattress label. Consumer Reports magazine recommends replacement every 7-10 years. This can come as a shock to many people who have purchased a mattress with a 20-year warranty. You should know that the warranty is intended to cover certain parts (springs) and manufacture and not the general comfort of a mattress.
2) You don't feel rested when you wake up
If you sleep well, you should wake up feeling refreshed and refreshed. If you find that you wake up tired and drowsy during the day (and you don't have other sleep disorders like sleep apnea), it may be due to too much shaking and turning throughout the day. night. Your body works overtime to find a comfortable sleeping position that doesn't exist.
3) you wake up with aches and pains and you hold your back
Do you wake up stiff and tired every morning? If so, chances are you will need a new mattress. Older mattresses tend to gradually lose the ability to provide adequate support and once the comfort zone has padded you will get pressure points from sleeping directly on the springs. As the comfort layers lose their compression (if not their shape), your midsection, which is the heaviest part of your body, will sag into the mattress.
This can create significant pain in the neck, shoulders, and back. You will also get uncomfortable pressure points that will make you spin and turn all night long. Morning neck and back pain that improves throughout the day is a sign that you need a new mattress or that you are sleeping on a mattress that is not the right firm for your body.
4) Other places feel more comfortable
If you find yourself in another room to sleep in or prefer the sofa to your bed, this is a pretty good indication that you should consider purchasing a new mattress. The same goes if you sleep better on a hotel mattress when you go on vacation. Your mattress should be comfortable and supportive. This should give your body some rest and some time to relax and fully recover. Difficulty falling asleep at night is often the result of discomfort; studies show that by simply replacing an old mattress, you can improve the quality and quantity of your sleep.
How to buy a baby mattress?
You may have had a hard time choosing the baby cradle, but what about the mattress? Here's how to make sure it's secure and comfortable.
Much like a car seat, a crib mattress is a baby essential that is important enough for research - the baby's sleeping place should be safe! You can't go wrong buying one from a reputable company that has been around for a while - ask a store clerk if you are unsure which brands are the most reliable.
While you're at the store, look for mattresses that are firm but also comfortable. Remember: Firmness can help prevent SIDS. In general, all crib mattresses are firm enough for a baby if they are made from steel springs or have a high-density foam core.
Safety standards
Since safety comes first when choosing a bed and mattress, the dimensions of cots and mattresses have been standardized under the full control of the federal states. This makes it easy to purchase both separately without having to worry about the fit.
The purpose of this rule is to include an understanding of the entrapment and suffocation of the head between the mattress and the side of the crib.
The same rule does not apply to full-size cribs. Therefore, these should be differentiated from the supplied mattress.
Remember you have a mattress if you can store it in the crib of your choice. They also didn't help a foam mattress topper or other non-standard crib mattress cover.
Frequently Asked Questions (FAQ's)
1. how to buy a comfortable mattress?
Buying a comfortable mattress is very easy. You can either buy it from the store or online. Different kinds of mattresses are available in the stores and it is very difficult to choose from them. You can ask the shopkeeper about the mattress. He/she can guide you better.
It is necessary to buy a comfortable mattress in order to sleep well.
2. how to buy a mattress for back pain?
If you have back pain you should buy the firmest mattress you can find - right? Not so fast. While this has been common wisdom, there is no solid research behind it. The final thought is that there isn't one type of mattress that's best for everyone, including those with chronic back pain. Let yourself be guided by your personal preferences and choose what suits you best.
But making the right choice can be tricky. There are so many products on the market, and just because a mattress feels great when you lay on it in a showroom doesn't mean you're going to be happy sleeping on it for the next few years.
It should keep your spine aligned
You might not realize it, but good posture is important when you sleep. The muscles and ligaments (the tissue that holds the joints together) in your back need to relax and recover while you sleep. If a mattress is too firm - or too slimy - it won't support your spine at the neck or lower back the way it should. What is quite firm (but not too firm) is different for everyone: if you have wide hips, for example, a slightly softer surface may be better. You need a little more to keep your spine aligned. Someone with narrower hips might be better off with a firmer surface.
3. What are the best mattress to buy?
List of best mattress

Best overall: Helix Midnight.

Best value for money: Nectar mattress.

Ideal for back sleepers: Saatva Classic.

Ideal for back pain: WinkBed.

Best cooling: DreamCloud.

Best hybrid: Amerisleep AS3 Hybrid.

The most comfortable: the Layla mattress.

Ideal for side sleepers: Nolah Evolution 15.
4. Which mattress do chiropractors recommend?
Chiropractors usually recommend hybrid memory foam or latex mattresses as these have a good balance between support and pressure relief. You also need a mattress that is resilient, breathable, and made of good materials.
5. Is it better to sleep on a hard or soft mattress?
While a firmer mattress will give your bones more resistance and support, a softer mattress can give you the comfort and cushioning you need to sleep happily all night.
Conclusion

A mattress is the most important thing in a person's life. A mattress is a source of comfort for people. Choosing a comfortable mattress is the right of every person. After working all day long, when you reach home and jump in the bed, you want a comfortable and soft mattress that relieves all the stress and makes you relax. So, whenever you think of buying a mattress, read this article and follow the instructions mentioned for buying a new mattress.
Related Articles