BTS is a music band based on 7 Korean boys who have expertise in rapping, dancing, and singing. BTS debut in summer 2013 under the brand of Big Hit Entertainment, a South Korean company. BTS is also known as Bangtan boys (bulletproof boys scout).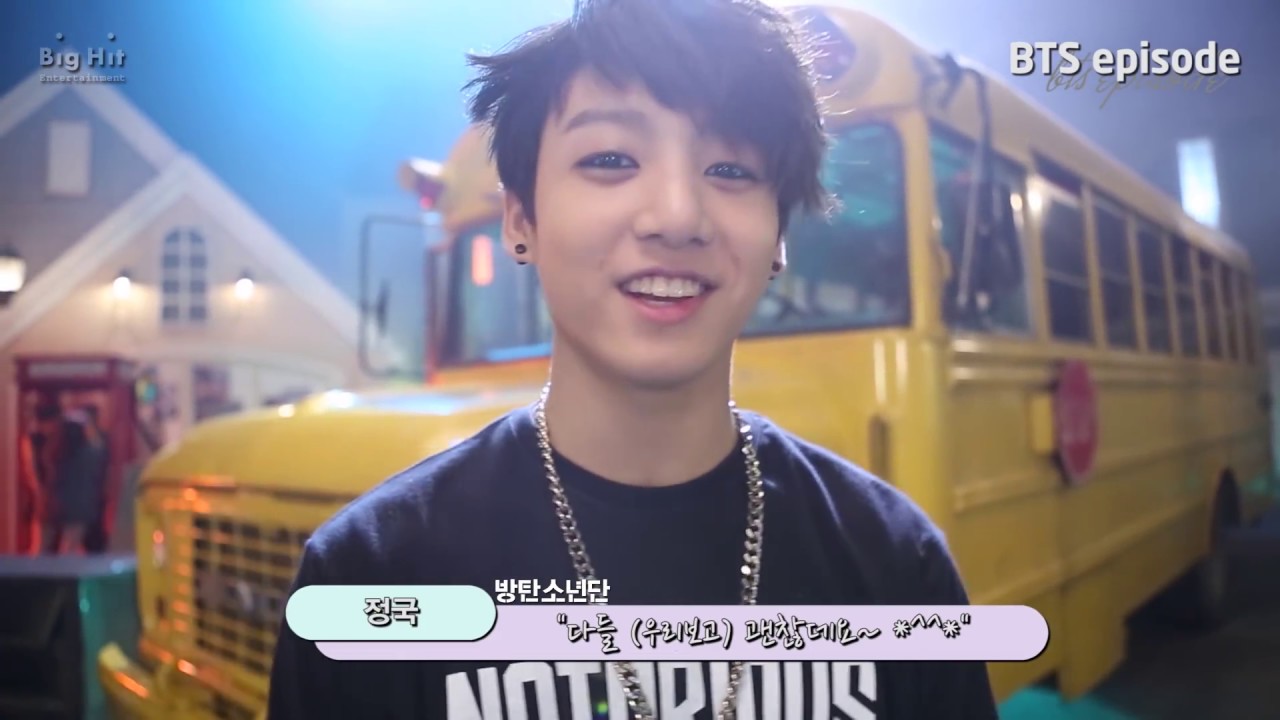 On June 12, 2013, BTS debut with the single album called "2 Cool 4 Skool", which was not a major hit only 24,000 copies were sold out in 2013. All the boys in the group have their charm and expertise like:
| Name | Position |
| --- | --- |
| Suga | Lead rapper |
| J-Hope | Main dancer, lead rapper, sub vocalist |
| RM | Leader, main rapper |
| Jimin | Main dancer, lead vocalist |
| V | Lead dancer, vocalist, visual |
| Jungkook | Main vocalist, lead dancer, sub rapper, center, maknae |
| Jin | Vocalist, visual |
About BTS
BTS was discovered by ■■■■ Si-hyuk CEO of big hit entertainment in 2010 when he was impressed by RM rapping, who is a group leader. The group was initially considered as a hip-hop group, but later on, they come up like a hero.
The band consists of seven boys name Jin, Suga, J-Hope, RM, Jimin, V, and Jungkook, with their expertise. They create a fire on stage when they perform together.
After BTS debut, they start gaining attention on social media platforms like Twitter, video blogs, where they interact with their audience and they also released songs on SoundCloud and video blogs.
BTS debut album 2 Cool 4 Skool:
2 Cool 4 Skool is a debut album by the South-Korean BTS boys, the album was launched on 12 June 2013 under the label of big hit entertainment. The album consists of 9 tracks, "No More Dream" is the title song.
2 Cool 4 Skool was promoted by two single soundtracks "No More Dream" and "We Are Bulletproof Pt.2", the album makes its position on #5 on the Gaon Album Chart and more than 230,000 copies were sold since released in South Korea.
How the debut album 2 Cool 4 Skool was released?
Big hit entertainment released a countdown timer on BTS websites. Countdown creates a thrill and excitement among their fans then the company launched all soundtracks on their tweeter account. BTS was already got recognize through social media.
Then they launched pictures of all the final members of the BTS group on their website. The Dance version of No More Dream was launched on 16 June 2013 after the three days release of its music video, on the same, they launched another music video from their promotion soundtrack called We Are Bulletproof Pt 2.
Both music videos were directed by Zanybros and all the dances are choreographed by Son Sungdeuk.
BTS members:
Bts consist of seven members:
Jin
Kim-Seok Jim also known as Jin in the world of music, is a South Korean singer, songwriter, and member of the well-known band called BTS. He joined the group when he was in university. He joined big hit entertainment as an actor.
He studied acting in university and had no musical background, he grabs attention because of his look. He sang solo tracks with BTS such as Awake (2016), Epiphany (2018), moon (2020).
Suga
Suga whose real name is Min Yoon-Gi was born on 9, march, 1993. He is a South Korean songwriter, record producer, and rapper. He starts getting interested in rappers when he heard from "Reggae Muffin" stating that: it was different from anything he had ever heard before. After hearing this he decided to become a rapper.
He debuts with BTS and released his first solo mixtape, Agust D in 2016.
J-Hope:
Jung Ho-Seok who is famous for his stage name J-Hope was born on 18 February 1994 in Gwangju. From his early life, he was more interested in dance, he took different dance classes. He was also a member of an underground dancing group called Neuron.
He debuted with the south Korean boys' band BTS, he launched his solo mixtape, Hope World in 2018.
RM
His real name is Kim Nam-Joon, born on 12 September 1994. He is the leader of the BTS and the finest rapper, CEO of big hit entertainment was impressed by his rapping and formed BTS. Apart from rapping, he is also a record producer and songwriter.
His first solo mixtape 'RM' was released in 2015 and his second mixtape 'Mono' was released in 2018. RM stands for rap monster because he is known to rap like a monster.
Jimin
Park Ji-min his stage name is Jimin was born on 13 October 1995, he is a South Korean songwriter, singer, and dancer. He debuted with BTS in the soundtrack no more dreams. He is a vocalist and dancer in the band.
V
V's real name is Kim Tae-Hyung was born on 30 December 1995. He holds a position in the group as a vocalist, he is also a songwriter and an actor. He started singing when he was in school and appear as a professional singer in an elementary school he also took saxophone lessons in his middle school.
After passing an audition in the big hit entertainment as worked as a trainee over there.
Jungkook
Jeon Jung-■■■■ known by the name Jungkook was born on 1 September 1997, he is a singer and songwriter and a member of the BTS band as a vocalist.
At an early age, he wanted to be a badminton player but after seeing a dragon-g performance he changed his goal and become a singer. He made his debut with the album 2 Cool 4 Skool. He also sang two solo tracks first is 'begin' in 2016 and the second is future bass in 2018.
Summary BTS is a South Korean musical band based on 7 boys who have a specialty in singing, rapping, and dancing. The band was discovered by big hit entertainment in 2010. The seven members include RM, Jin, Jungkook, V, Jimin, J-Hop, and Suga. BTS debut in June 2013 with the single album 2 COOL 4 SKOOL.
What are the most famous songs by BTS?
BTS fill with a variety of popular songs, some of them are given below:
1. Dynamite
It was released in August 2020
The song was no 1 hit on the billboard hot 100
It is the first single BTS song that is entirely sung in English.
The song was nominated for MTV Europe music award for best song and people's choice award for favorite music video and song.
2. Blood sweat and tears
It was released in October 2016
This song is a lead single from the album 'wings'
Won Asian music award for best dance performance and Soompi award for song of the year.
3. Fake love
Released in 2018
Fake love is the track of the album love yourself
The song gathered multiple awards like MTV video music award, Myx music award, Mnet Asian music award.
It was among the top 10 Billboard Hot 100 list in 2018.
Rock instruments were used in this song
4. Boy with love
Released in 2019, the song is all about a boy and his journey for self-love
This song was featured by an American singer called Halsey
Boy with love is a title song from the album Map of the soul
It breaks three YouTube record when released on social media and became the most viewed video, fastest video break 100 million views
This music video won multiple awards
5. Spring day
It was released in February 2017. The song is all about the loss of love and hopes things get better.
Won the best song of the year award in 2017, melon music award, and the best music video award.
BTS worldwide recognition
BTS debut with the album called 2 cool 4 Skool that was no a big hit but later on the hip-hop band step forward the stairs of success in electronic media as well as social media.
The specialty of BTS is its songwriting, the songs are written are much close to the normal human being's life and their matters. Normally we listen to songs based on love and relationship but BTS proves that other matters need to discuss through songs and can relate to life with it.
They are South Korean boys but sung songs in different languages like Japanese, English that help to gather other language people and grab interest in the band.
The members of the group get to interact with the audience through a social media platform like Twitter, YouTube, etc. that also works for them to increase their fame worldwide.
Their hits song like fake love, blood sweat, and tears, dynamite, etc. are beautifully written and composed. No doubt BTS deserve that fame and popularity worldwide.
FAQ's
Frequently asked a question about the topic called BTS debut are as follows:
1. How long did BTS train before its debut?
The members of the BTS were doing best in their place like some of them were good at dancing, some are good at rapping and singing. BTS was discovered in 2010 when big hit entertainment formed the group and train for 3 years before BTS debut, which was held in 2013.
2. Did BTS members know each other before their debut?
According to a report Jim and V know each other before their debut, they were good friends however the other members of the BTS were unknown to each other.
3. Why is V a hidden member?
V is the last member who was disclosed in the BTS debut. He was intentionally hidden and shown a secret weapon until the teaser was exposed to the audience. A fan skips him during taking signature because he was not famous as being a last revealed.
4. Why is BTS so popular?
There are some reasons due to which the BTS gets popular than other brands. BTS is a K-pop band, most other brands target the subject like love and relation, BTS target subjects like bullying, elitism, and mental health.
5. Why is BTS so addictive?
Their amazing dance and fantastic vocalist and finest rapping make this band so much addictive. The other reason is the members who are so cute and good looking that create a craze among the youngsters.
6. What is the meaning of BTS?
In simple words, BTS means "Bullet Proof Boys Scout". According to j-hop the group desire to block out stereotype, criticism, and expectations that aim at adolescents like bullets.
Conclusion:
BTS debut in June 2013 with album 2 Cool 4 Skool, which was no a huge hit but a good beginning. the bad is based on 7 members, each one has a different level of expertise. BTS gives numerous hit songs that rule on billboard hot 100. They are more interactive on social media with their fans that makes them popular worldwide. The specialty of this band that makes it stand out among others is songwriting technique and topic, the way they interact with the audience with their songs is marvelous.
Related articles