The answer to the question what does pog mean is simple that it is a Twitch TV emoticon or emote.The emote is used to express surprise or excitement. It will be used when something unexpectedly happy or crazy has happened and then this emote is used. Sometimes it is also used for mild expressions as well. Its distinct name gives more fun to user in doing pog or pogger.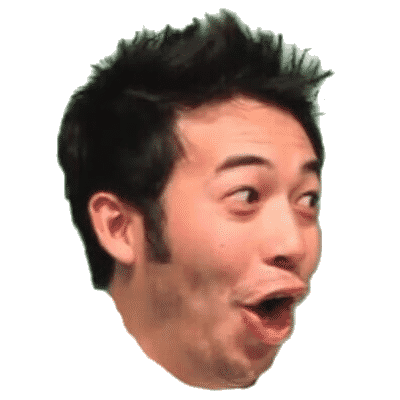 Emotes give the right kinds of expression and fill up the spaces which words cannot do. Twitch specific emotes or emoticons are the ones which streamers and viewers can use to express themselves in a chat. The very essence if the chats at Twitch are in emoticons. People can present themselves in different wats by showing their likes, dislikes, brand themselves, reinforce their personalities, make funny moments, celebrate the fun times together, share lovely moments and become a desirable member of the Twitch community.
The emotes available globally can be accessed by everyone. Twitch members can also easily access them. There are custom emotes for every channel. If you want to access them then subscription of that particular channel is required. Every emote has a code
:bleedpurple:
The custom emotes have a prefix which represents the particular channel
KayPea's :kaypGood: or :kaypRainbow:
The emotes can easily appear on the screen when smiley face at the chat box is clicked. Other option is to enter semicolon and a list of emotes will show up.
Lets see some emotes here
| Emotes code | Meaning |
| --- | --- |
| :kappa: | A signature emote for humour or sarcasm |
| :HeyGuys: | Used in welcoming someone who is joining the chat or greeting someone |
| :LUL: | The emote version of Laugh Out Loud, used for laughter |
| :CoolStoryBob: | Someone saying something useless or stupid or babbling. Emote version of cool story bro |
| :4Head: | For a lame joke this laughter is used depicting mocking someone |
| :FrankerZ: | All about the Dog things being talked about in the chat |
| :Jebaited: | Used for being tricked or baited. In games if some trap is set for someone and it succeeds then this emote is used |
| :PJSalt: | Pro gaming challenges and esport use this when some gets salty or irritated |
| :NotLikeThis: | Disappointment at some outcome maybe in gaming |
| :WutFace: | Describing irritation or annoyance especially when listening to some loud noise during streaming |
| :VoHiYo: | Something getting fixed. An anime used to celebrate |
| :SeemsGood: | Thumbs up presentation of Twitch. Mentioning something good has happened |
| :ResidentSleeper: | Something to express boredom. A scene or cut that this dragged that literally puts to sleep |
| :bleedpurple: | The visual presentation of Twitch pride. Exclusively for Twitch |
| :TwitchUnity: | Celebrating inclusion and diversity in Twitch community |
| :GivePLZ: | Asking for something. A prize or game. Its reply is more often :TakePLZ: |
| :CoolCat: | Used for cats, the cool ones. When seeing a cat it can be used. |
| :CurseLit: | Used as a regular fire emoji and submitting the same meaning. It has a Twitch version as well called :TwitchLit: in purple fire |
| | |
| Only an affiliate can get access to these custom emotes. There are certain requirements of size and quality needed to be met according to emote guidelines. Then they can be directly managed through the dashboard settings. More and more emotes after they grow in number. In this way you can know what does pog mean. Better not to leave the canvas empty rather design the emotes the way you like. Even those who are not artistic they try approach others for cresting their viewer, fellow streamer, or a friend. | |
What is Twitch?
To fully understand what does pog mean? We also need to understand what is Twitch.
Twitch is an American based live streaming website leading in building communities through their gaming other lifestyle castings. This is all done through building a platform which shares the streamable interests. Twitch has a screen sharing system in which their activities can be seen or heard by their subscribers and fans live. Twitch comes with two versions, paid and free. With paid ones users can upgrade their tier and enjoy ad free streaming with more storage options.
A gamer should not miss what Twitch offers them. Either through the mobile app or be it a desktop Twitch will give the Amazon owned site's experience by giving MMO-style, adventure and strategy based games.
Gaming is not the only niche but food, travel, sports, talk shows and music are all being covered under one roof. It was launched in 2011 to attract all the gamers into a live streaming platform. Since then it has gathered around 3.8 million of broadcasters till February 2020. The main thing Twitch offers is gaming. Apart from that anyone can be a lifestyle caster of their music or food by live streaming their activities and making other able to see them.
The time duration can start from minutes and stretch up to eight hours. Browsing will give unlimited options into various categories. Other streamers can also be followed and by subscribing to their channel and then you can get their notifications.
Twitch after its launch hosted exclusive worldwide esports and gaming events with its partnership with Overwatch League and Blizzard Entertainment.
How Twitch works?
Live streaming and broadcasts are readily available on the website. While watching any of the stream there will be a split screen display which gives you the opportunity to see what the streamer is doing on the monitor. It will display all the activities which streamer is doing and talking about. A small window on the edge will also show the streamer live playing and speaking.
Users can buy these games as well with the streamers getting a share in the purchase. Streamers can also provide an affiliate link to their sales of different other products.
Commenting sections can give you a chance to talk to the streamers, give them suggestions, ask question from them to which they can readily get the answer. By saving the streams you can easily watch the previous shows or games
Ease of access is given through Android and iOS apps so people can enjoy Twitch features from anywhere they want. Twitch is free and offers subscriptions as well from $4.99 to $24.99 per month. These subscriptions will upgrade the streaming service and also help in supporting your favourite streamers and other perks like badges and emotes.
Emotes are expression used in a chat while badges are exclusive to the user which will identify them. They can be from broadcaster to VIP. If you want to show your support to any specific streamer then badges can be purchased.
If you have experienced Twitch then you must have seen the emoticons it presents to its viewers.The streamers use these emoticons to enrich their chat with what they mean while chatting.
Emoticons are becoming a language if their own which can be translated easily. Speaking of the streaming experience of Twitch the website's emotes have also become a mode of communication enjoyed by all. The mode of getting to the emotes shows the way they are going to appreciate their favourite channel. Emotes can only be assessed by subscribing to the respective channel and only those channels which are most liked will be subscribed thus depicts the likeness for the creators. The viewers create their emotes to establish their brand as well because for many the meaning of their emotes will be different.
Emoji or emoticons are the names for expressions used during the chats but in case of Twitch they are customised and named as emotes. They are not only named different but they act differently as well on the website. Mostly the emoticons used are either smiley face or hearts or the typical ones. Twitch is different in a way that they are unique for every affiliate and partnered streamer. Variety of greetings or moods can be expressed through designing your own emotes because the subscriber can use his own face to make an emote of his own. Custom art will be so easy for those who want to express their artistic skills.
Every emote on Twitch has a code which are case sensitive. If this combination sounds difficult to put then they can easily be selected from the chat menu of every channel. Plugins will also be available to get to the emotes through their video feed. Some commands can also give you some fun time. This option will be given in KappaGen widget with which more of cute emotes will start pouring in.
StreamElements gives special KappaGen widget in which the users can celebrate the important moments in streaming when there is an ■■■■■■■■■ of emotes and the emotes being used will also show. This widget comes free if cost and you can add it to your chats through StreamElement Overlay Editor.
This widget will help in customising the style and size of the ■■■■■■■■■ emote. Making its subscriber specific will give the experience to member exclusively. This engages the users and the experience of chat will be boosted.


How is Twitch emotes and global channel emoticons Different?
Global emotes are available for everyone at the Twitch with or without a subscription. The emotes which are available on each channel require subscription only them they are unlocked for affiliates or partners.
Who can get the custom emotes?
Streamers can enjoy these customized Twitch emotes once their account is upgraded to partner or affiliate channel. If the account is verified then it can also have access to the Twitch emotes and all the Partners have verified accounts. This facility is also given to organisations or brands.
How many emotes for the users?
It is different for Partners and Affiliates. The Partners can get one emotes while six is the limit for affiliates after their accounts get promoted. Each channel has subscriber points which can only decide the number of emotes. The more emotes can be accessed with more subscription points. The number of points earned for each channel and their level if subscription decides the number of emotes. Affiliates can have till five emotes and partners can upgrade till fifty emotes. Once unlocked the emotes can be used anytime without worrying about losing them.
How to design Twitch emotes?
There is no rocket science in creating your own emotes. Adobe Photoshop or any other third party can get the job done. Artist offer their services on twitter or fiverr who can easily be approached for their service. For emote creation fiverr is the best site because artist offer affordable prices and provide good quality work. If you want to enhance the Twitch streaming experience then other services can be assessed like widget, sounds or alert animations as well. The increasing popularity has rendered them to make Fiverr Streamers' Market partnering with Fiverr and StreamElements.


Following are the requirements for Twitch emotes.
Images must have transparency
The format should be in PNG file format
The sizes required are 112px x 112px, 56px x 56px and 28px x 28px,
The size for each emote image should not exceed 25kb
No sexual, hateful or violent images allowed
No image should contain content of harassment
For those new to making the images can spare themselves from the trouble times by seeing what kind of images channels' streamers are using and the popular emotes of the viewers. A standard can be kept by using your photo, but your cartoon version or words can also be used.
Following is an example of editing picture in adobe Photoshop or any similar software.
Open Photoshop, click File and the New. Enter the digits 112 into both height and width options
Click on Background Contents, it will open a dropdown menu. Select Transparent and then OK.
Add the required images and text to the file. After that save the file by clicking File then Save for Web. If the dropdown menu has JPEG as file type then make it PNG-24 and Save.
Create two smaller sizes. For this click Image and then Image Size. Enter the digit 56 in height and width field and click OK. Save this file like the previous one but with a different name.
You can change the size as per your wishing selecting among the three size options
Adding emotes to the Twitch channel
After creating the image while of your choice your next step is to put that on your Twitch channel
Open the browser and then go to Twitch website. Go to the top right corner and click on the avatar and then select the Creator Dashboard
A dropdown menu will open after you click on Stream Manager. Click on Preferences them Affiliate/Partner. Next click on Emotes. Only either of the partner or twitch affiliate can upload the custom emotes.
The top of the screen will show the number of emotes available for your Twitch channel and the availability of slots as well
The option given under the Upload Emotes are of sizes. Select all the three empty boxes each with + symbol and then upload all three emotes with three different sizes.
There will be an option of Unique Code which would require you to give a code to the emote. At the end click Save Changes
It may go live at that time or can take time of a day or two to be approved manually.
Twitch was named as Justin.tv founded in 2007. Its tremendous success evolved it into Twitch.tv and continued to expand. It was finally acquired by Amazon and now working under it ever since. Its main competitors are YouTube, DailyMotion and Ustream.tv. With YouTube launching its gaming platform soon the competition will be ever more tough.
How does Twitch make money?
The source of their money is coming from the subscription and advertisements. Ads are mostly related to gaming event organisations, game developers, game portals and gaming companies. These are all those targeted audience which serve their purpose to attract the gaming enthusiasts.
There is a membership called Turbo worth $8.99 a month in which the user can enjoy their streaming with no advertisements interrupting their gaming. Other features ate also offered once users upgrade to Twitch.7.
They have a policy of sharing their revenue with the streamers. This is what gamers find attractive and get to the platform for much benefits. This not only brings perks for users but also generates more revenue for Twitch.
How users on Twitch make money?
Twitch has its policy for users as well and it is impossible to ignore. The gamers apply for their partnership program and this gives them a chance to take share from the subscriptions and advertisements. This is conditional however that broadcaster needs to have a certain number of views and time of broadcasting and then the application will be accepted.
Partnership with different gaming companies brings in scholarships and rewards for the users and the gaming championships award the winners with much rewards.
How to subscribe for Twitch?
The subscriptions offered by Twitch are for the purpose of their fans to interact with Partners and Affiliates. It provides benefits like getting access to the custom emotes which can be used in chats all across Twitch. Subscriber badge give the identification to every user. And ad free viewing experience is another ad-on.
As soon as the subscription is attained a button will appear saying SHARE at the top of the chat. This button will be there as long as the user's subscription is valid and it can be used anytime. All the alerts will be given to the user through this button from Partners or Affiliates and messages can also be sent to the broadcaster anytime.
Subscribing Prime
Prime offer a monthly subscription and the amount installed at the beginning will be the one standard. There will be no additions into it for to be used on any Affiliate or Partner. For any partnered channel when Subscribe button is clicked it shows the first tab. This tab determines if you have subscribed to Prime or not. Select the option of Subscribe Free and the Prime Subscription is activated. A shortcut to subscribing Prime is also available when the user gets to have a free trial at the bottom of subscription window.
A grey button will be displayed when the Prime membership is not attained also showing the date for when next to be used. Amazon also needs to be linked correctly to the Twitch account otherwise the date for subscription will not be shown. This will ensure that the Prime Membership you have is active and includes monthly subscription as well.
Payment Subscription
There are three options for subscription namely tier 1, tier 2 and tier 3.User has to click on all three options. These options will show all that what is offered in the respective tiers. Amazon Pay, PayPal, Twitch Gift Card, Debit or Credit Card are all the different payment method for the monthly subscription. Local payment method can be utilised via paysafecard via Xsolla. This depends in the region as well.
Next to the payment method option there is another option of More Methods which gives option of either one month, three months or six months payment increment. More Methods will also give options in payment digital cryptocurrency, paysafecard, bank transfer, Apple Pay. This is once again subject to region.
After clicking the Complete Purchase the final amount will be verified. It may include some taxes as well depending upon the region. If there is any balance in the Gift Card then it will be automatically included in the purchases made in the twitch.tv website.
After the process is successfully complete the user will be notified and the payment method be saved for future renewal. This will be used in subscriptions or additional payments. The setting related to payment method can still be managed through Payment Management page. If the payment method is active then the additional purchases or subscription process will be much quicker.
Subscription through the mobile devices
iOs or Android devices are readily adapted to subscribe. The process easily takes place through the Twitch app. However for the iOS users they cannot get the Prime subscription rather other modes have to be used.
Subscription through subs.twitch.tv
Subs.twitch.tv makes the process if subscription ever more easy. The website can be reached through desktop, browser or mobile. When opened there is a search bar to get access to specific streamers. After logging in there is a list of Affiliate or Partners which user is following. Whatever channel subscription is required cluck on it to further on the process. This makes the subscription easy.
Subscribing to your favourite streamer through mobile and desktop has never been easier than now with subs.twitch.tv.
After selecting the channel you need to subscribe to the options will open up. Either you want to go for Prime subscription or Tiers. Selecting the tier will also show the payment methods. Selecting the payment method of choice will lead to other set of instructions on the screen. The Twitch Partners and Affiliates can easily subscribe to the pages by putting their channel name in the link Twitch. This link can also help in promoting the channel if posted on social media and it also works in desktop and mobile devices.
Benefits of Tier 1 and Tier 2 subscription
There are numerous benefits for subscribing for Tier 1 and Tier 2. It goes for both the users and the channel followed. While making a purchase the Higher Tiers section will show all the benefits for subscribing to these particular tiers.
Emotes are the most interesting part if chat and as you go for higher tiers more emote options open up. These emotes will be according to the channel. There are five additional emotes for all Partners in Tier 2 and Tier 3 slots. Affiliates in the other hand have an additional emote of 1 on the Tier 2 and Tier 3.
Some channels have enabled their badge flair as well. When the Tier 2 and Tier 3 are subscribed then there is a special flair on the top of the subscriber badge. When the badge flair is enabled the user us able to see the benefits of Tier 2 and Tier 3 subscription. The badge flair can also be disabled anytime in the Chat Setting. The channel subscribed should be opened and then go to the Settings on the bottom right corner of chat window. Click next on the name under identity section. The badge flair from there can be turned in or off for all the channels.
Emote modifiers can also be assessed by the Partnered channels if the channels have enabled them. Modifiers can add the fun to the emotes like putting on the single or flipping the emote. Channel itself choses? the emote modifiers. They can be assessed through a small black triangle at bottom right corner in the emote picker. Click on the smiley face at bottom right corner in chat window. By hovering over the cursor over the emote will show the modifier options.
Subscription of multi month
The subscriptions are charged monthly. At various intervals the subscriptions need to be renewed. The multi month subscription is for three or six months. This depends upon the plan you choose. It can be reverted by choosing Don't Renew Subscription. If user wants to get this subscription then click on the settings cog for the relevant subscription on the subscription page.
Frequency of the subscription charges can be reviewed before checking out. It will be at the top of check out screen. Standard or monthly subscription whichever can be chosen before checking out.


Statistics for revenue and usage in 2020
The live streaming video gaming website was founded by Justin Kay back in 2011 a spin-off of the Justin.tv. This was started by Justin Kan when he broadcasted his own life around the click thus giving the concept if 'lifecasting'. It was a single channel at that time. Thus had brought many spectators who were interested in broadcasting their life as well and this was also a great exposure for the Justin.tv. The renewed form if the channel was then launched in 2007 where people around the world were given a platform for creating their own channels and showing their life as well.
In the past the gaming was not that easy but today Twitch had made it easier with its modern gaming console. This company kept its focus on the gaming streaming and thus appointed specialist in streaming who further helped people in setting up the video streaming. It was the gaming category of Justin.tv which gained much fame and then the spin off Twitch also became the gaming streaming website primarily.
Twitch had gathered so much fame that it started overshadowing Justin.tv. It was in later decided to rebrand the channel with Twitch interactive but had to be then discontinued in 2014. Twitch paced up and had 45 million of visitors in October 2013. The fire of this success was seen from afar and other digital businesses also started to pitch in. Amazon seeing this huge potential took Twitch in August 2014. Twitch is now an Amazon subsidiary. The platform has increased its visitors to 55 million and accounts for 1.8% of the internet traffic standing at fourth number after Google, Apple and Netflix.
In 2015 the number further rose to 1.5 million broadcasters and a monthly viewing of 100 million. By 2018 this number was up to 15 million daily viewers and 2.2 million broadcasters. Millions of them can use this platform any time. An average of the concurrent user in the year 2020 were estimated to be 1.4 million. This game streaming is linked with Amazon Prime as well. So viewers and subscribers can not only see the games being played but also buy them through the links being provided.
Twitch not only brought revolution in the gaming experience but it also made celebrities as well. Its broadcaster known as Ninja (now Microsoft Mixer) had been featured on ESPN's cover as well. Its not just limited to making celebrities but setting records as well. It was in Match 2018 that concurrent viewers non-tournament record was being set when earlier mentioned player Ninja played with Fortnite along JuJu Smith-Schuster (NFL star), and two musicians Drake and Travis Scott. Twitch's venture does not stop here. It is host to numerous esports tournaments as well which give away a handsome amount of prize money to the players. Many of the players in the teams get contracts to franchise also thus bringing much profit. After knowing here what does pog mean? I think Twitch has opened doors to much of opportunities as well. Now that more people know that live streaming can bring about so much more than being a mere watcher. The lifecasting has its own aspects in which a person can readily show himself to the world bring much benefit to himself as well.
> Summary
We started off by a simple question what does pog mean? It is simply an emoticon used in the chats while gaming. Although there are many gaming website but the one we talked about here is Twitch which gave its million subscriber not only to game but to live stream it for everyone to see it. This is one of kind website in which every user is getting some kind of benefit. The fun amusement are apart because Twitch has something to offer to everyone. Anyone who wants to upgrade their gaming and also get to newer levels of this experience should switch to Twitch for good.
Frequently asked questions.
What exactly is twitch?
Twitch is a website that gives its user a platform to live stream their games being played or life happenings. It is mostly known for its gaming experience in which gamers can share their screen with their viewers for them to watch the gamers play and doing commentary as well.
Is Twitch free?
Yes Twitch is free but not fully. As a viewer you can initially access the website and follow the channels for free but subscription of channels comes with different packages like Prime, Tire, 1, 2 and 3.
Do you get paid for Twitch?
In the Partner program the viewers will subscribe to the channel thus helping them earn money by sharing the revenue to Twitch for which they have a policy. One a change gets subscriptions they user gets the payments every month even if they do not watch the videos.