Rosehip Oil Benefits are from moisturizing, exfoliating, hydrating, anti-aging, brightening, and boosting collagen in the skin. It also reduces dandruff from hair. Some other benefits are listed in this article.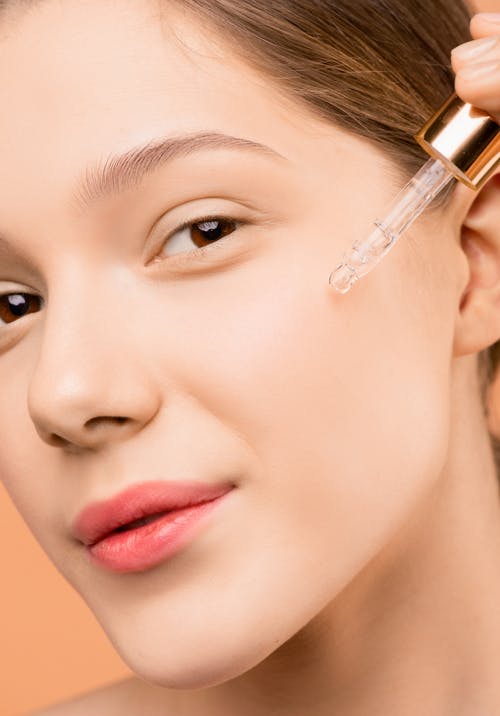 What is Rosehip oil?
Rosehip oil is not directly extracted from a rose, pressed from the seeds of wild Rosehip fruit that sits beneath the rose. Rosehip oil is an Essential Organic Oil that is a popular ingredient of daily skincare products. Rosehip oil benefits skin and hair due to its moisturizing, antiviral, antibacterial, antifungal, and anti-aging properties.
Rosehip oil is rich in vitamin A with high levels of essential fatty acids such as omega-3 and omega-6. The combination of these two ingredients makes it anti-inflammatory used to treat inflammation. It's antioxidant property used for the neutralization of oxidative stress.
How to use Rosehip oil?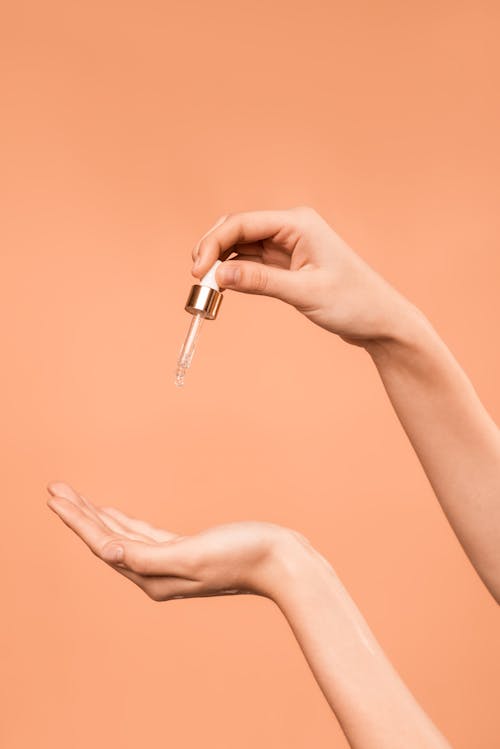 Rosehip oil is found in all types of skincare products, serums, or lotions. It is most frequently used topically.

A general recommendation is to apply Rosehip oil in the morning and evening as a moisturizer.

Apply it directly onto the skin or use it with other facial oils or moisturizers. You can skip moisturizers during summertime.

You should package Rosehip oil in dark-colored bottles to protect it from UV rays.

Rosehip oil should apply at the end of your daily skincare routine after water-based products.

Use just 2 to 3 drops of oil, warm it between the palm and fingertips, and massage into it the face and neck after cleansing.

Store it in a cool and dark place to avoid rancidity.
Rosehip oil benefits for hair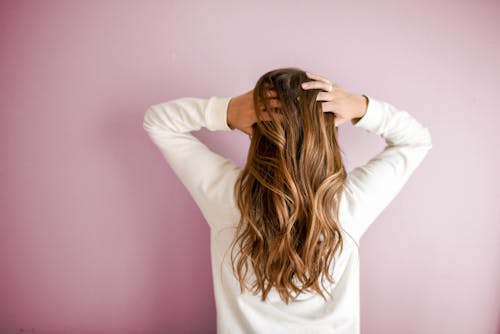 The anti-inflammatory property of this oil is one of the main Rosehip oil benefits. Rosehip oil has many benefits. It is important for scalp health, and a healthier scalp is necessary for healthy hair. As we know that, hair growth depends on the healthy roots of the hair. Rosehip oil increases the overall health of hair and promotes growth.

Using Rosehip oil as a natural conditioner is the best option. Rosehip oil is rich in vitamin C, and it is a hydrating oil that is easily absorbed by the scalp. This oil is non-greasy and soaks into the skin, and penetrates dry spots. Rosehip oil renews and repairs damaged scalp tissue. It helps calm the itchy or dry scalp and reducing dandruff.

Rosehip oil contains many important ingredients, such as vitamin A and C, which activate collagen production. It prevents hair damage from oxidants. Rosehip oil also contains essential fatty acids, which help hair loss and the healing of hair follicles that are important for hair growth. It worked the same as Mustard Oil For Hair. Essential fatty acids in Rosehip oil not only moisturize the hair but also improves the shine of hair.

Rosehip oil also contains beta-carotene, which stabilizes the oil production of hairs. It keeps hair strong, moisturize, and flexible. Rose IP oil is effective and safe to use. It can be applied directly to the hair, left for 2-4 hours as a conditioner.
Rosehip oil for face benefits:
There are many Rosehip oil benefits for the skin. Rosehip oil brightens the deep layers of the skin because of its small molecular structure. It stimulates collagen, reduces fine lines and wrinkles especially Forehead Wrinkles, and moisturizes the skin due to the high percentage of fatty acids. Some amazing Rosehip oil benefits listed below;
1. Regeneration of skin:
Regeneration and healing of the skin are some of the most important Rosehip oil benefits. It is due to the presence of a high concentration of vitamin A, B1, B2, B3, and K. Essential fatty acids and antioxidants are important for tissue and cell regeneration. It also reduces the scars and wrinkles same as Olive Oil For Skin.
2. Moisturizes the skin:
Rosehip oil is the best substitute for moisturizer. It hydrates skin for a long time, gives a healthy glow to the skin, and looks younger. Essential fatty acids, including Linoleic acid and linolenic acid present in Rosehip oil, hydrates and nourish the skin. It is the main ingredient of moisturizers. It is easily absorbed by the skin and a great choice for dry and itchy skin. It is a great natural moisturizer for all skin types like Jojoba Oil For Skin.
3. Collagen production:
An increase in collagen production is one of the best Rosehip oil benefits. Collagen is important for skin elasticity and softness. It will lead to an improvement in wrinkles, moisture, and elasticity of the skin. It will show the best results after the continuous use of 6 to 8 weeks.
Rosehip oil treats aging, pigmentation, repair skin, moisturize the skin and provide antioxidant, due to the presence of anti-inflammatory fatty acids, and vitamins A and C. Rosehip oil stop the enzyme production that breaks down collagen in the body.
4. Acne treatment:
Rosehip oil can be helpful for acne-prone skin due to its anti-microbial properties. It is rich in vitamin E and anthocyanin, so it is beneficial for treating eczema, rosacea, dermatitis, and other skin diseases. It helps to reduce acne scars.
5. Brightening and evening out the skin tone:
Rosehip oil benefits the skin by brightening, tightening pores, and reducing hyperpigmentation. It is due to the astringent properties and presence of vitamin C in Rosehip oil. Hyperpigmentation occurs because of the high concentration of melanin.
The other factors are sun exposure, medicines, and hormonal changes. Medicines may be birth control pills and chemotherapy drugs. In pregnancy or menopause, hormonal changes occur. Vitamin A in Rosehip oil reduces hyperpigmentation because vitamin A is made up of compound retinoids. It is also even out the tone of the skin and gives the Glass Skin. Lycopene and beta carotene present in Rosehip oil has skin-lightening properties.
6. Restoration of the skin: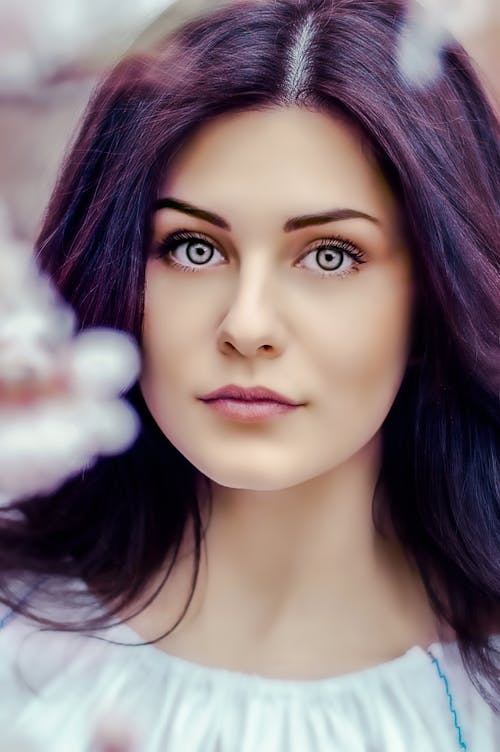 Rosehip oil benefits in reducing facial scars or marks. It is because of anti-inflammatory fatty acids and vitamins A & C. These ingredients prevent the damage. It helps the skin to restore collagen. It can help reduce the hyperpigmentation of the skin. The presence of polyphenols and anthocyanin helps to reduce inflammation. The presence of vitamin E is known for its anti-inflammatory property.
7. Exfoliate the skin:
Rosehip oil works as an exfoliator, the same as DIY Body Scrub. It can clear the skin if adding with baking soda. Use Rosehip oil as a face wash in your daily routine. Avoid using baking soda on acne-prone skin. This natural exfoliator reduces the dullness of the skin. It gives vibrant skin because of vitamins A and C. It boosts the brightness of the skin.
8. Protection from sun damage:
The major cause of ■■■■■■■■■ aging is sun exposure. It affects collagen production. The presence of components vitamins A, C, and E can fight sun damage. Rosehip oil is used to reduce the negative effects of the sun. It is also used to prevent aging from sun exposure, but it is not a substitute for sunscreen.
Rosehip oil disadvantages:
Generally, Rosehip oil is safe for all skin types, but some of its known side effects are;

Do not use it with retinol products because Rosehip oil contains vitamin A. It worsens the breakouts in the acne-prone skin.


Rosehip oil may cause an allergic reaction such as rash, itching, breathing difficulty, and congestion.


To avoid the risks of an allergic reaction skin patch test is necessary before applying Rosehip oil.


Rosehip oil is not good for anemic patients because of the presence of vitamin C. It may impact how the body absorbs iron.


Avoid using Rosehip oil two weeks before surgery because it may increase bleeding risk


Because of the presence of a large amount of vitamin C, it may increase the kidney stones.


Rosehip oil also impacts diabetic patients.


Use of Rosehip oil is not recommended for pregnant or ■■■■■■■■■■■■■ women and children.
When to apply Rosehip oil in a skincare routine?
Use Rosehip oil after cleansing, toning, and exfoliating. But use it before applying any moisturizer. Use it in the most concentrated form to maximize its benefits. After applying rosehip oil, wait for a few minutes to allow ■■■■■■■■■■■ of oil into the skin. Use it twice a day on the face for glowing, rejuvenated, and protected skin. In the morning, it will allow the skin to enjoy antioxidant benefits. In the night, it will lock nourishment, and your skin wakes up glowing.
Summary
Rosehip oil benefits skin and scalp by hydrating, moisturizing, reducing inflammation and hyperpigmentation, boosting collagen production, exfoliating and, brightening the skin.
Frequently Asked Questions
There are many questions in the mind of people regarding Rosehip oil benefits. The answers to some of the most frequently asked questions are below:
1. Can we use Rosehip oil on a face every day?
Yes, you can use Rosehip oil 2 times a day. It does not only moisturize the skin also exfoliates, glowing, protecting, and rejuvenating the skin. It also improves the skin texture and diminishes acne scars.
2. Is Rosehip oil retinol?
Vitamin A present in Rosehip oil in high concentration is made up of many components. One of the main components of vitamin A is retinoid. All-trans retinoic acid present in Rosehip oil in a small concentration. The presence of all-trans retinoic acid in this oil reduces the signs of sun damage, aging and act as the best exfoliator. It can reduce hyperpigmentation and sign of aging.
3. Does Rosehip oil grow eyelashes?
Do you know how to grow eyelashes? Rosehip oil not only grows eyelashes but also healthier the eyelashes. It is good for the growth of hairs of eyelashes. Apply Rosehip oil on the eyes every day for a couple of weeks for best results.
Conclusion

There are so many Rosehip oil benefits. It moisturizes, rejuvenates, exfoliates the skin, brightens, and promotes healing of the skin.

Rosehip oil also benefits damaged hair and dry scalp by moisturizing the scalp, hair and reduces dandruff.

It is rich in vitamin A, C, and essential fatty acids. So it can improve the skin elasticity and permeability. Because the presence of vitamin C brightens the skin, acts as an antioxidant and protects the skin.

Rosehip oil is the best option for those who want to reduce scars, hyperpigmentation, and aging. It is easy to use and safe for all types of skin.