The use of mobile backend services of cloud computing is enhancing day by day. According to the latest research, the market size of BaaS reached 2 billion USD in 2020. It is also expected that the BaaS market size would cross 5.9 billion USD by 2025. Although a variety of cloud vendors offering MBaaS services but we are sharing the best MBaaS providers in this thread.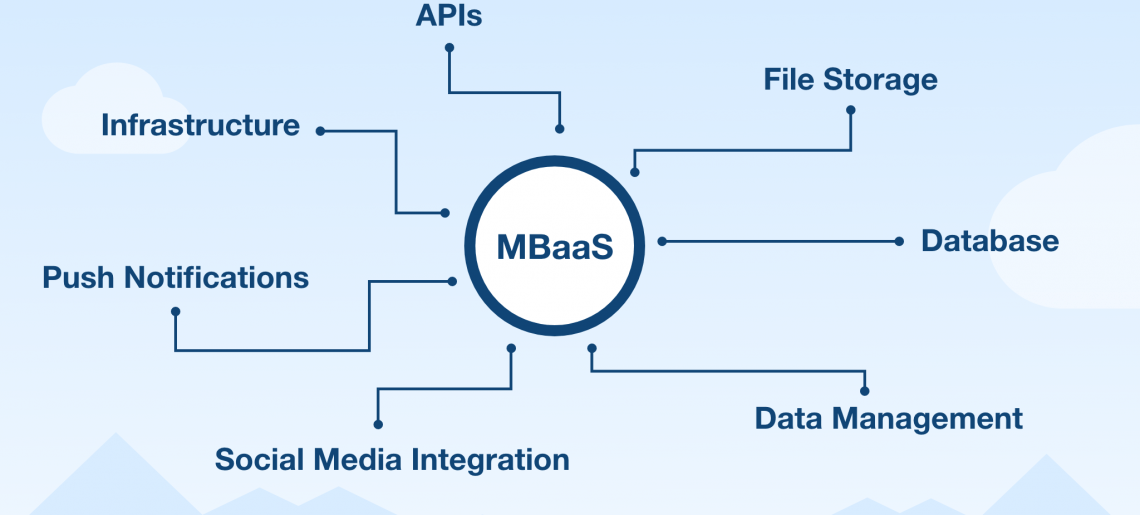 1. Firebase
With real-time databases, cloud hosting and integration tool, it is easy to build and launch mobile applications on the Firebase platform. In addition, Google supported features like two-factor authentication, analytics and AI also make Firebase a perfect option for users.
2. Parse
Parse is another open-source MBaaS platform that is ranked among these top MBaaS providers. It was initially used and launched by Facebook. However, it is suggested to use Parse with the association of Back4App plans. The pricing of Back4App plans starts from $5 per month, but it also offers a free tier to newbies.
3. Kinvey
It is another trustworthy MBaaS provider that was launched in 2010. Although this serverless cloud vendor offers paid plans but with a particular limit, you can use its features for free of cost. The charges of its indie plan begin from $200 per month. Around more than 50,000 plus users are utilizing the business plan of Kinvey.
4. Azure
It is another reliable MBaaS provider. The latest survey of Statistica Research Department claims that Azure is the most used cloud computing vendor globally. Therefore, if you want to build a serverless application quickly with less cost, then you should definitely use Azure Mobile Apps.