Greetings!
Mayhap many of you would be already aware of backend as a service or BaaS and its pros and cons, but if you are not familiar, then you must read this thread. In this thread, first of all, I would like to discuss the definition of BaaS.
What is BaaS?
BaaS is basically a platform that connects the mobile and web applications with cloud storage after the creation of a unified software development kit (SDK) and the application interface (API). It takes the responsibility of backend development of your web or mobile application and assists you with a comprehensive set of tools. This article backend services could also help you to understand everything about BaaS and its pros and cons. Moreover, with BaaS, you would only need to take care of the front-end tasks.
Why Should Businesses Use BaaS?
This is also another question that comes into the mind of companies and business personnel that why should they use backend as a service. That's why I am giving here a few reasons. But for sure, you can also come with your reasons and even can criticize my reasons with logical arguments:
First of all, businesses should consider BaaS instead of backend developer because it is less expensive. Yes, if we talk about the American market, then the yearly charges of backend engineer in the United States are around 80K, but many BaaS providers are offering great features from $25/month to $299/month.
Similarly, with a reduction in the cost, it also saves the cost. Yes, the development of web or mobile applications with BaaS or mBaaS is very speedy.
With the outsourcing of cloud infrastructure management business can overcome a lot of your backend burden.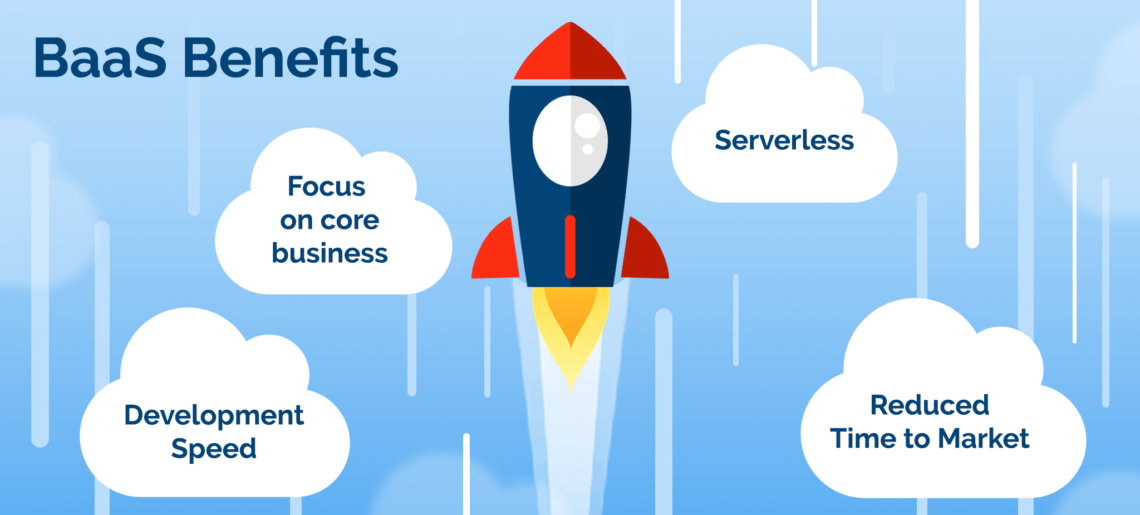 What are Pros of Using BaaS?
With the use of backend as a service, users can focus on their core business operations instead of wasting their energies for discussing backend issues with infrastructure engineers.

With reduced cost and less time, you can also get a maximum output which is challenging to achieve without BaaS.

The best part of the BaaS is that it allows users server less operations. Here you don't need to install expensive and bulky servers.

Scalability, backups, 24/7 support of BaaS providers and Privacy requirements like GDPR are also some pros of using BaaS.

If you have used any BaaS company like Back4App or Firebase, then you can share your thoughts with us. You can also share the pros and cons of using this backend as a service companies for your backend management.
Drawbacks of Using BaaS:
Indeed, BaaS also owns some drawbacks. In my opinion, lack of freedom at various BaaS platforms and vendor lock-in are some drawbacks of using BaaS.
Withal, if you are aware of more cons of using BaaS, then you are welcomed to share your views by commenting below.
I am waiting for your responses.