Mobile applications typically consist of two parts. The one is front end or client-side and second is backend or server-side. Mobile backend as a service MBaaS deals with the server-side or in other words, you can say, MBaaS is cloud computing infrastructure that helps APIs, storage and SDKs to connect each other to run operations. In this thread, we are also going to discuss different aspects of using mobile backend as a service.
When To Use Mobile Backend As A Service?
Before discussing the pros and cons of using MBaaS, it is important to talk when you need to use MBaaS for backend development of your mobile applications.
When you want rational behaviour from your application users at different platforms.
When you want to invest less money for development purpose.
When you want to complete a backend development project in a short budget and time.
When you want to focus on front-end operations.
When you are looking for the instant installation of new features and regular updates.
When you want stringent security to avoid data breach and further hacking issues.
Advantages of Using Mobile Backend As A Service
There are several advantages when you go with mobile backend as a service features like this but we are going to discuss only the core benefits of MBaaS here.
First of all, MBaaS doesn't only save your time because of their very qualified teams of experts, but it also saves your money. Yes, you have to invest around more than $80k annually if you go with custom backend development services, but with MBaaS you can invest for backend development according to your budget.
Similarly, mobile backend as a service is ideal for SMBs who want to beat their giant rivals with limited budget and resources. Yes, startups can also get the benefit of these cloud computing services.
Further, MBaaS is also very supportive for IoT integrations. Indeed, companies want to integrate their IoT with mobile applications, and MBaaS is very useful in that case.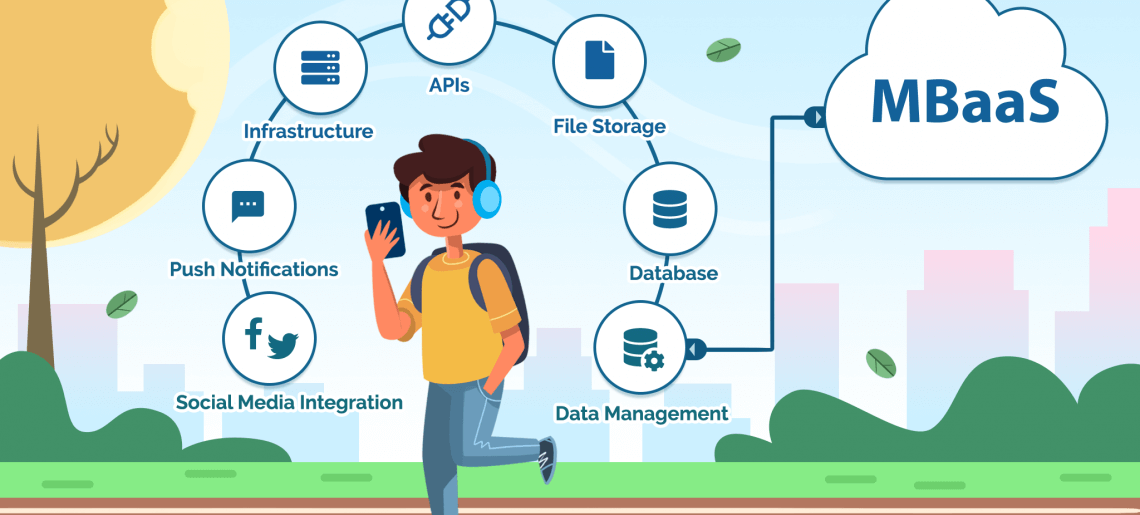 Limitations of Using Mobile Backend As A Service
Indeed, with a variety of advantages, mobile backend as a service still has some drawbacks. Low level of customization and scalabilities are the major cons of using MBaaS as compared to the custom development services. Moreover, it could be risky to proceed with MBaaS if you are dealing with confidential datasets.
If you have more ideas to share about the use of MBaaS, its pros, cons and further details, you can share your views by commenting below!