The summer is here and considering the present situation, it's very likely that we will be spending it inside our houses. While the situation around us is difficult, mental health experts are suggesting people deviate their minds from excessive news consumption. Engaging ourselves in productive activities is one way of doing this. If you are thinking about re-styling your interiors while including plants, then you may find this article useful!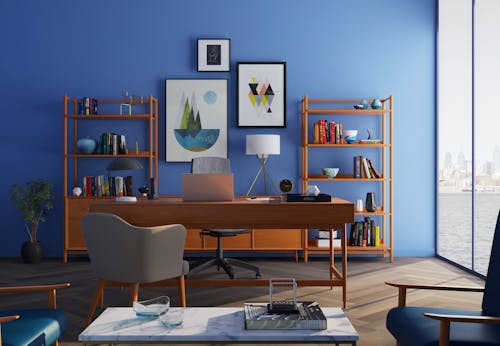 Bonasila - one of the leading manufacturers of FRP planters has brought an exclusive range of decorative planters for you. While there are different types of planters in the market, fiberglass planters are unique in their own way. Offering a wide range of vibrant colors, vivid designs, and a variety of textures & finishes, these designer planters offer endless options to experiment with your interior and design themes. So when you are including these planters, you are not only hosting plants but also decorating your house!
Journey of planting happiness
With our FRP planters reaching 15 states and 5 countries across the world, Bonasila has gathered praise and appreciation for its beautiful planters. Bonasila has become a leading manufacturer of fiberglass planters India.
However, their journey started as a small group of designers who are also plant lovers. The years of experience of design and their love for plants inspired them to explore this space. With their unique design style, Bonasila's planters have paved a way for a large number of plants to be included in the design process. The planters that often used to go unnoticed now not only host plants but also add an aesthetic value to houses - both indoors and outdoors. Their planters designed & handcrafted house is different from conventional planters. With clients ranging from different sectors such as corporates, hospitality, and individuals, Bonasila continues to storm this space with its new designs & quality planters.
Why FRP Planters?
Plants are a living entity and they bring a sense of liveliness to a house. Traditional planters added very little to the design aesthetics and served more of a utilitarian purpose of hosting plants. New-age designer planters by Bonasila allow you to choose a model that can complement/enhance the design theme of your interiors. Made from fiberglass and painted with automotive grade paints, these planters are highly durable and their colors last for a really long time!
Each of these planters is handcrafted by the finest artisans. So if you are looking for planters with unmatched & sophisticated artistry, Bonasila offers you a large collection of shapes and sizes to choose from. So if you are searching for a perfect planter, it's very likely that you will find it at Bonasila!
Choosing planters for different rooms
There are different places in your houses. The function of each of these places is different. A hall welcomes the visitors whereas the bedroom is more like a private space. Similarly, the meditation halls, study rooms, etc. are spaces with a particular purpose! Understanding these details can help you in selecting a planter that not only blends with the room but also complements the function of the room.
For example- One of Bonasila's decorative indoor flower pots - Ovalio is widely preferred for meditation rooms due to its calm and pleasant appeal whereas a planter like Atia is often chosen for architectural & design studios. Though there are no hard rules when it comes to selecting planters like these, you can give a thought about the design of your space and then find a planter that can enhance the ambiance of your surrounding.
Designer planters are great! What about Plants?
There are zillions of articles explaining indoor and outdoor plants on the internet. At times, it can be highly confusing to choose a plant that can fit well in your interiors. We want you to know a few basics. Rather than the type (indoor or outdoor), you should understand the conditions that are needed for the healthy growth of the plants.
Different plants have different sets of requirements. Some plants prefer the humidity whereas some grow well in dry weather. If you study your local climatic conditions, it's really simple to figure out which plants can grow well at your home. Instead of getting overwhelmed with the fancy trends on the internet, select plants that you share a connection with.
Check if your favorite plant can be easily grown in your local weather! Bonasila keeps bringing useful information on this topic. You can follow their websites and social media handles to stay updated.
Reflecting personality in your design
Designing your house is a process. Keeping a few things in mind can actually help you enjoy this process. It's alright to draw inspiration and study references. At the end of the day, do remember that your house is your house. Instead of copying designs or themes from the internet, you can opt to be original. Let your personality reflect through the design of your choices. The color, design style, design elements, and decorative indoor flower pots should complement each other to narrate a story! Including these elements of your own choice will tell your story through design.
Bonasila's wide range of planters will give you plenty of options to choose from. Whether you are looking for a contemporary or a modern planter, you will find it in the largest collection of planters offered by Bonasila. The best thing about originality is that there is endless scope for creative possibilities. If it takes some time then it's okay. Don't hesitate to invest some time in your design!
Colors, Textures, Sizes
When there are plenty of options to choose from, confusion is natural. The same is the case with the largest collection of planters that Bonasila offers. Vibrant colors that project happiness, mesmerizing designs from which you can't take your eyes off, and beautiful textures and finishes that make Bonasila's FRP planters stand out in a crowd.
With so much at the table, finding out a suitable planter may be confusing. But wait, the series of blogs hosted on Bonasila's website can help you get over this confusion and declutter things for you. You can visit the website & read the blogs to know more about this topic.
Special Planters
Bonasila offers the largest collection of fiberglass planters India for private spaces. However, sometimes there are specific requirements for commercial orders coming from institutional buyers such as hotels, builders, and different corporations. If you are one of such buyers, designers at Bonasila can study & understand your requirements and then craft planters of your choice! Bonasila has a long list of prestigious clientele that has availed this facility!
Buying a perfect planter
So you have finalized a set of planters for your house and you are thinking about buying those? The experience of buying FRP planters from Bonasila is going to be very memorable for you! After selecting planters of your choice, you can call Bonasila. You may also write to them. The team of passionate plant lovers with a high degree of enthusiasm will get back to you at the earliest.
Whether you are looking for a planter for your home or you have a commercial order, their team will assist you throughout the process and deliver your planter on the promised date!
Frequently Asked Questions (FAQ's)
Q: How do I design the interior of the house?
How to Make Your Home Look Like an Interior Designer Hired

Magazines and websites are full of in-home design inspiration.

Color scheme: Use three colors or shades.

Add texture to your home.

Add a big piece of furniture

Use trays, decorative bowls, and baskets.

Add flowers to any room.

As a result
Q: What are the 7 elements of interior design?
The 7 elements of design consider space, line, form, light, color, texture and pattern. A balance of these elements is vital to every scheme.
Q: How Much Money Do Interior Architects Make?
The average salary for an interior designer in California is around $ 60,360 a year.
Q: What is the difference between a decorator and a decorator?
Interior design is the art and science of understanding people's behavior to create a functional space within a building; interior is to decorate or decorate an area with decorative elements to achieve aesthetics. In short, an interior designer can decorate it. But the decorator didn't design it.
Q: How many colors should be in the room?
The 60-30-10 rule is an interior design boyfriend's best friend. Regardless of your personal beauty or how you want your room to look, you can follow this rule to help balance your color palette.
Conclusion

Interior designer is the most important person while renovating the house. He/she gives ideas about what to do and how to do. You want best things for your house in an affordable price.
Related Articles
Common sense of decoration ceramic tile purchase and construction