What Store Can I Load my Cash App Card? There are many retail stores where you can load your Cash App card. They include Walmart, Walgreens, Family Dollar, CVS, 7 Eleven, Rite Aid, Dollar General, and Target, among others.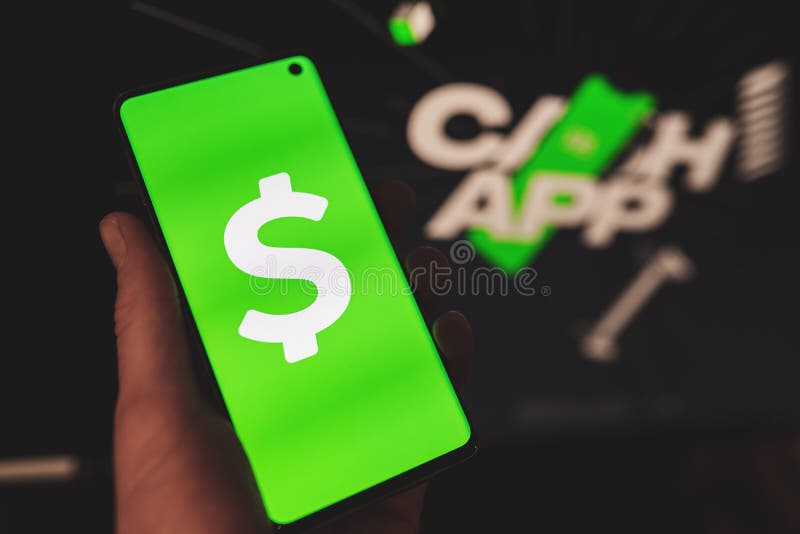 The method of loading money at a retail store is quite popular with pre-paid debit card users. Now a days, the option for users to add funds to their account is introduced by cash app. The process is quite easy as you only have to walk into a participating store, go to the cashier, and ask them to load your card.
How to load money on your Cash App card?
Following is mentioned some ways to answer the question that how to load money on your cash app card:

Load money on Cash App card online
Online loading is the easiest way to load money on cash app card. The Cash App application offers a cash app loader where you can add funds. The following is a look at how to do it:
Launch the Cash App on your phone and go to the home screen

Tap "My Cash" on the tab located at the bottom, far-left side of the screen

Tap on the "Add Cash" tab and then enter the amount you want to load

Confirm the amount then tap "Add"

Verify the transaction using either your pin or Touch ID
When using this method, the cash will come from the accounts or cards that your Cash App account is linked to. These include your Bitcoin wallet, Mastercard, debit card, credit card, or even bank account.
If you have various accounts/cards linked, you will be asked to pick which one to use during the loading process. You can also draw funds from the linked accounts and card if your Cash App balance is zero.

How to add money to a Cash App card at the ATM
ATMs are often used to withdraw money from debit cards. However, it is also possible to deposit money to your card. This feature is provided by several financial institutions in the United States. Usually, you take your hard green cash to the ATM, deposit it, and the balance is loaded to your card or bank account.
Unfortunately, many service providers only work at the ATMs they own. And since the Cash App is a P2P (peer-to-peer) payment system, it does not have an ATM. Therefore, it is currently not possible to deposit money directly into your Cash App card from an ATM.
However, there may be some functionality that will allow you to do so. Cash App allows you to link your account to bank cards. Therefore, you can deposit money from an ATM to a debit card that supports this service, and use it in your Cash App.

For ATM deposit:
First, make sure that the debit card linked to your Cash App account supports loading finds through ATMs.

Then, find an ATM that allows you to deposit money into your card. You can find a list of such ATMs on the website of your bank (or financial institution).

Go to the ATM and access your account by entering the debit card into the machine and entering your PIN.

In an ATM transaction, select the deposit option. If you have more than one account linked to the same card, select the account you want to fund for.

Insert the money bills that you want to deposit

Once deposited, the transaction will be processed and you will receive a receipt. Money will then be added to your debit card.
With the funds in your credit card, you can use it to load your Cash App account. Alternatively, you can withdraw funds directly from the debit card when using your Cash App card to make payments.

Cash App money transfer or paycheck deposit
In addition to loading cash online or in retail stores, there are a few other ways you can add money to your Cash App card. One of them is a money transfer, where someone sends you money to your Cash app account. Once the balance is already in your account, you can get it with your debit card.
The second method is a direct deposit of your paycheck, another service offered by the Cash App. However, for this to happen, you will need to enable direct deposits from your employer. Below is a look at how you can do this:
Launch the Cash App card in your phone and go to the home screen

Tap on the "Banking" tab and go to "Money & Transfers".

Obtain a specific deposit form and fill out your employer's details. You will also be asked to provide the amount to be entered by your employer.

Once you have completed the form, sign to verify the details.

After that, get the email form and enter the employer's email address.

Tap on sending to complete set up direct deposit
With direct deposit activated, you will receive your paycheck in the Cash App, which you can use through a debit card.
Where Can I Load Cash on my Cash App Card?
Cash App has been rising in fame in the money sending platform industry. A huge number of Cash App users use this application every day to many left with questions. One Cash App question that sparkles is: " Where Can I Load Cash on my Cash App Card?" If you want to load cash on my cash app, then you have to go to the franchise or Dollar General Store to transfer money to load the cash on my cash app card. You can also call at (855) 966 0993 for quick help.
Where can I Load Money on My Cash App Card?

Some people usually have this question that where can I load money on my cash app card? For this purpose, you can link your Cash App to an existing bank account and use that to transfer money to and from the Cash App account. You can also load money on cash app card from Walmart and Walgreen all over the United States.


Basically, Cash App is a mobile payment service that allow users to transfer and receive money in a convenient way through a mobile phone app, ideally suited for millennials or anyone else who rather not carry bills (or coins) around like its 1985.

It has gone further to become some de-facto bank to users looking to avoid the struggle of going in and out of banking halls. Instead of an account number, you're known on the network by your phone number or email address. In the volatile world of peer-to-peer payments, it seems like Square Incorporated (the company that owns Cash App) has realized that giving customers more is the only way to stay on top of the game.

The Cash Card is same as a debit card that gives access to the regular users of the Cash App to use their current balance at stores that accept Visa, instead of withdrawing money from their bank account.
Frequently Asked Questions
Following are some frequently asked questions related to the topic of "What Store Can I Load my Cash App Card?"
1. Why wont cash app let me cash out?
If we are unable to send your funds instantly, they will be available in your bank account within 1-3 business days and you will be refunded any Instant Deposit Fees.
2. Why is cash App declining my transfer?
If your Cash Card or Account is blocked, you may see an error. Lastly, if you are trying to send money that is not available in your account. In other words, if you send money over the available balance, payment will be rejected.
3. Can I add money to my cash APP card at Walgreens?
You can add or reload your debit card to the Walgreens. The method is similar to that of the Dollar store or the Walmart store. You just have to reach out to financial managers and deposit money into your account.
4. Can you load a cash APP card at Walmart?
Yes, you can load your wallet to Cash App Card at Walmart. For this purpose, you just have to go to the person receiving the money in the bank and share the details of the Cash App ID. Pay your credit provider the amount of cash you want to load to the Cash App Card.
5. How much does it cost to load a cash APP card?
Cash App offers regular deposits to your bank account and Instant Deposits on your linked bank card. General money is free and arrives within 1-3 business days. Instant Deposits are charged 1.5% (minimum $ 0.25) but get to your credit card immediately.
Conclusion
Cash App Card is a credit card that allows you to easily make purchases at various online and offline stores / cashier points. To know about "What Store Can I Load my Cash App Card?" is necessary. The stores include Walmart, Walgreens, Family Dollar, CVS, 7 Eleven, Rite Aid, Dollar General, and Target. Cash app card works on a peer platform, loading it can be difficult.
With the information provided in the article, you can now easily fund your card. Whether online loading, deposit at a retail store, or linking it to your bank or credit card, you have many options. You can also get a paycheck on the Cash App, or have someone send you the money directly, which you can get with your card.
Related Articles