What are Cigarette Pants? The word "Pants" originated from the word "Pantaloon". In the nineteenth century, people used to wear baggy trousers known as Pantaloons. With time these pantaloons were modernized and were given the name of trousers. Evolution does not stop quite there. Today we all wear pants, a modernized form of pantaloons. Anglicization is the process of change in something when it is changing in an English style. That is why the journey of pantaloons to pants is referred to as the anglicization of pantaloons.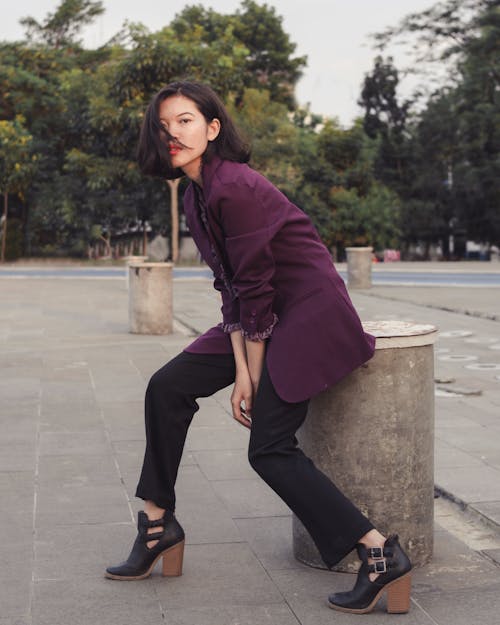 History of Pants
The very first pair of pants was discovered in China. The article seemed to be old as it was in the period between the 13th century and 10th century BC. They were made of wool. Elizbeth Smith Miller was the first woman who was ever seen in pants. In early ages, women used to wear trousers or leggings even if they were working women.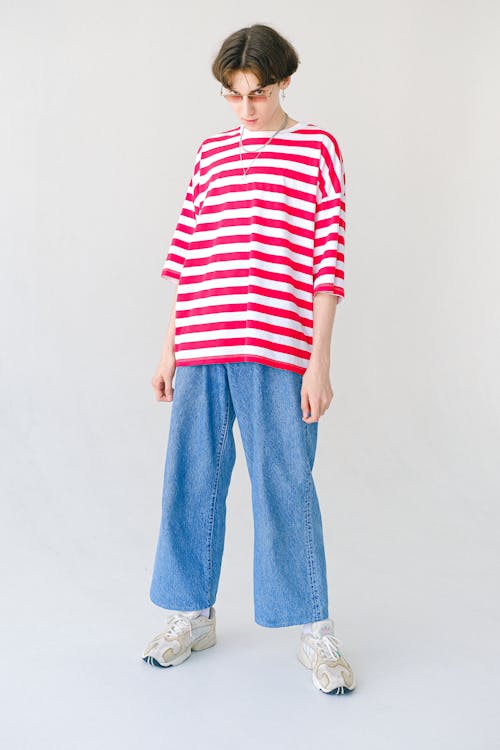 Among many social issues, women's fight to wear the clothes of their choice has always been a part of every age. Before the nineteen, women could never wear pants. In the nineteenth century, pants were only considered to be a part of men's clothing. In schools, girls were not allowed to wear pants because it was observed to be something "Non-traditional". For women, pants remained quite off the limits until the mid-twentieth century.
Evolution of Pants
The clothes to be worn to cover the two legs separately started with pantaloons. Fashion is not something to be limited to one style. It keeps on changing and evolving. Changing the dynamics of current trends. "Braccae" is a Latin word for trousers. It came in two standards, one of knee-length and one long enough to reach your ankles.
In the 1920s, pants were not widely accepted for women and women would wear knickers or men's sportswear pants made of wool. In the 1930s, women's jeans were introduced by a brand name "Levi's". The jeans were straight and would be cuffed at the bottom. Later on, Palazzo Pants were introduced. These were wide-legged.
The fashion trends changing with time, in the 1940s, initiated the women's trousers which were high waisted and wide-legged. The 1950s brought a drastic change to women's legwear. Cigarette pants and Capri emerged for the very first time. Designed to be skinny-legged and midlength of the leg. In the 1960s pants were introduced. Jax pants gained much popularity at that time.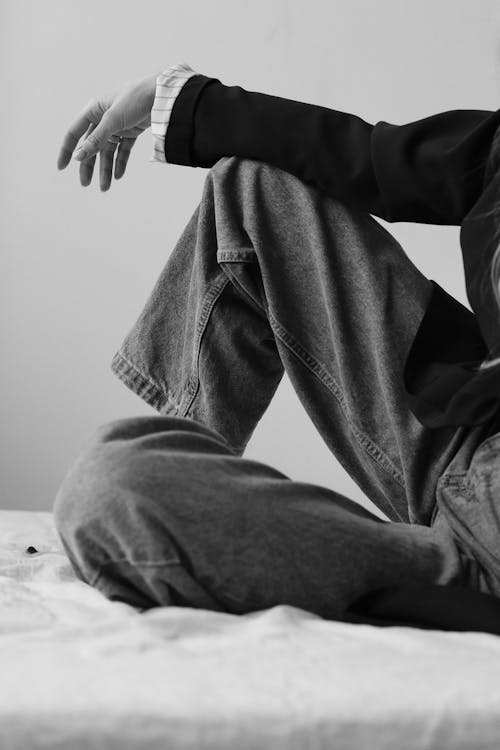 Bell- bottoms were introduced in the 1970s and they were a staple of the hippie movement. In the 1980s, when Denim came on board, the fashion trends were changed immensely. Denim came in so many different styles, bleached, dyed, and ripped, which set various fashion trends. These fashion trends never get old and keep on coming again and again with a few adjustments and designers have been making something out of it deliberately ever since.
Big baggy pants made a comeback in the 1990s because of their huge popularity. Track Pants emerged in the 2000s. They were made of velour and terry cloth fabric available in different colors. Paris Hilton is an American media personality. She is best known for her wear of tracksuits. She is known to rock a tracksuit.
The fashion trends remained constant for a few years here. In the 2010s leggings gained popularity and for that thanks to the athletic culture maybe. Cropped high waisted jeans were formed keeping in view the styles of legwear from previous decades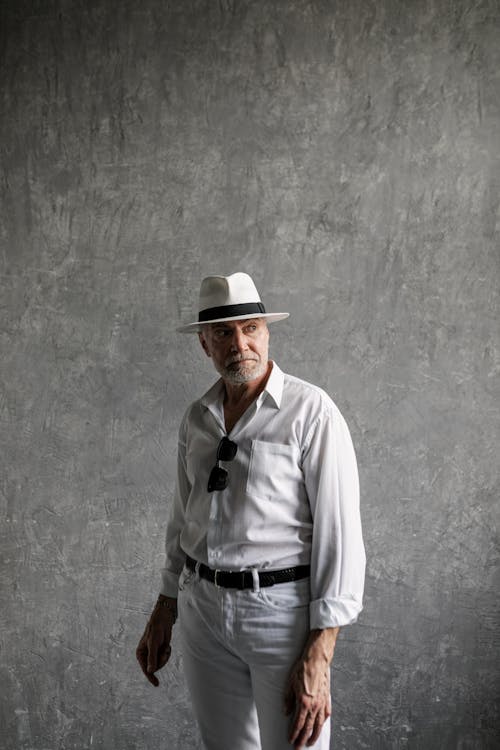 Cigarette Pants
These pants first emerged in the 1950s. They have already gained much popularity over time. The cigarette pants style was created by the Queen of gamine charm Audrey Hepburn. Quite expectedly this piece of fashion is still in fashion and not near any chance of fading out. They are straight narrow pants for women. It is known as cigarette pants because of its pencil-like shape and how it goes narrow all the way down. It is also called "Slim-Fit Pants". These pants are not skinny at all and have always been trending with new upcoming designs.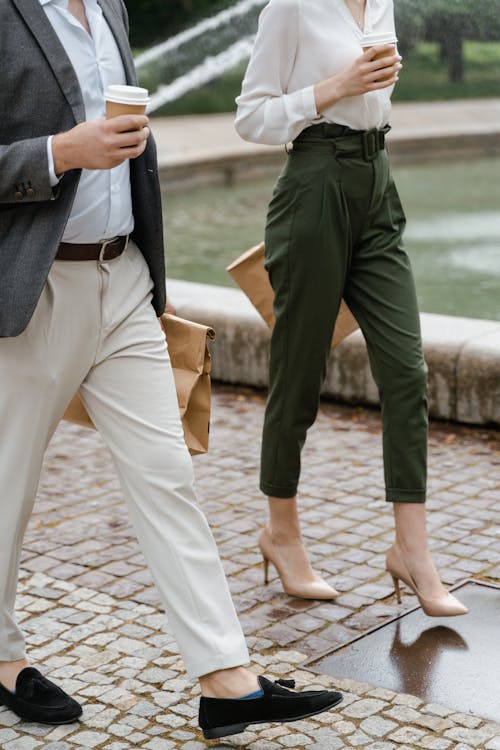 Sizes in which Cigarette Pants is available
| | | | | | | |
| --- | --- | --- | --- | --- | --- | --- |
|  Size |  XS |  S |  M |  L |  XL |  XXL |
|  USA |  0-2 |   4-6  |   8-10  |  12-14 |  16-18 |  20-22 |
|  Waist |  26 | 28  | 30  |  32  |   34 |    36  |
|  Hips | 36  | 38  | 40  |  42  |   44  |    46  |
|  Mid-Shin hoop | 8  | 8  | 10  |  10  |   12  |    12  |
|  Length | 35  | 36  | 37  |  39  |   39    |    40  |
They are available in different sizes. Also, you can get these pants in a customized size. The standard available sizes, even for online shopping, are large, x-large, and 2x-large. Some brands offer sizes from extra small to double extra large. These pants were made with the information of measurements of four parts of your legs. Hips, Mid-Shin Hoop, and length.
The measurements for extra small size should be 26 inches, 36 inches, 8 inches, and 35 inches respectively.
For small size waist should be 28 inches, the hips inches should be 38 inches, the mid-shin hoop would be around 8 inches and the length is 36 inches. Medium is the most worn and ordered size around the world.
For the medium size, the waist of these pants is 30 inches, the measurement around the hips is 40 inches, the length of the mid-shin hop is 10 inches, and the length of the pants goes up to 37 inches.
For the extra-large the waist is about 34 inches, the hips are around 44 inches, the length of the mid-shin hoop is 12 inches and the length of the pants is 39 inches.
There also exists a double extra-large size with slightly greater measurements. Extra-large size's waist around 36 inches, hips almost 46 inches, length of the mid-Shane hoop is 12 inches even in double extra large size and the length of the pants is 49 inches.
Fabric required for cigarette pants of size extra small to large should be about 2 meters in length and 150 centimeters wide. For the size, extra-large and large the fabric should be 2.75 meters long and 114 centimeters in width.
Types of cigarette pants
There are three types of cigarette pants that are quite trending these days.
Cotton Cigarette Pants
These are made of cotton fabric. These types of pants are usually for casual wear and can be styled up when you are traveling or just going out as they are very comfortable in wearing.
Silk Cigarette Pants
These pants are made of silk fabric and these pants are not for normal casual wear and would fit better at a party or a function. They give a fancy look when styled with a silk shirt of the same color as the pants with yes of course appropriate glamorous jewelry.
Lycra Cigarette Pants
These are made of a fabric called lycra. Because of certain characteristics of this fabric, the pants are stretchable and highly resistant to heat. These pants usually come in plain colors but sometimes with a little embroidery work on them. These pants give you a much formal look and are mostly worn in offices and workplaces by women.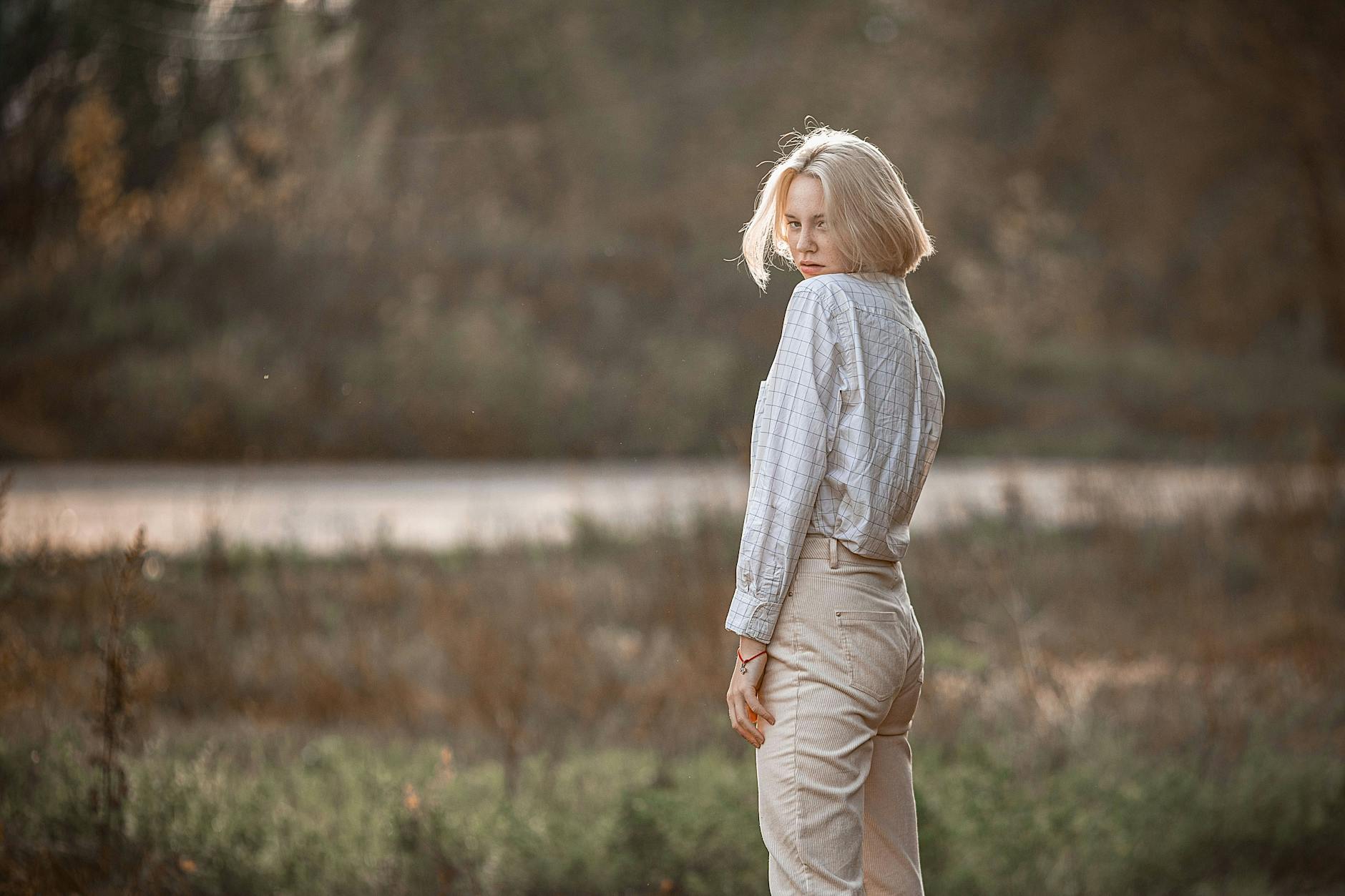 Brands selling Cigarette Pants
With the increasing popularity of cigarette pants these days, you would hardly find a brand that would not be selling such pants. Every clothing brand these days has their cigarette pants article out once a year, well at least all the international and well reputable brands. Some brands which have their cigarette pants article nearly always available, if not in store then online or custom service, are
● Khaadi
● Cross stitch
● Levi's
● Outfitters
● Next
● Navy Brocade
● Amazon
● Gucci
● Zeewoman
● Versace
● Paul Smith
● Sadak
● Stella McCartney
● Beechtree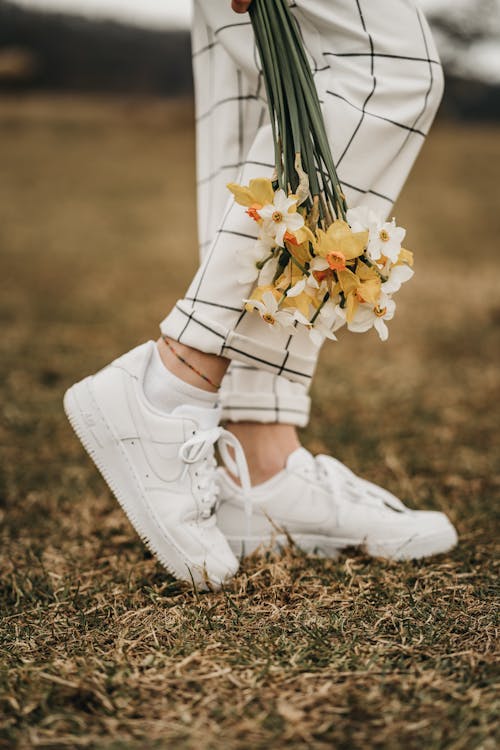 Different styles with Cigarette Pants
There are countless ways to style yourself with a pair of cigarette pants. Everyone has a different choice and taste when it comes to styling. We are going to tell you a few amazing ways to style yourself with these pants. Well, there are some different dynamics of these pants themselves which you can try.
First thing, your pants should not be too long. It should stop an inch just above the ankle, that would be a nice fit. The pants fabric should not be gathered at your knee area or at the bottom. Above the knee that fabric should lay flat against the skin so that it would give a clean powerful look.
Ciaggarte pants can define the way you look hence if you are petite you should try a pair of these pants with vertical lines. There do exist some scientific reasons proving how you would seem a little taller.
When you are dressing up for work, ALWAYS CHOOSE NEUTRAL COLORS, which are black, white, grey, beige, brown, and navy blue or any shade of these colors. For the top, wear a plain shirt or a full sleeve shirt with buttons. To lean into a very formal style a sports blazer on the top of a formal dress shirt over the cigarette pants would do great.
Remember how everyone keeps on saying how an outfit decides your behavior and determines your confidence. This outfit will truly give you a sense of confidence and would go amazing in business meetings and at workplaces. A very sensitive point while dressing in cigarette pants is the selection of the right jewelry.
As the matter of fact, that should not be very heavy but one of the perks of dressing formally in cigarette pants is that you can go without any jewelry and you will still be rocking. So for jewelry always keep one thing in view that it should be light. It is better to go with small earrings and a watch or a light bracelet on either wrist.
Cigarette pants work so well even when you are styling a casual look. Baggy shirts on these pants would look great and with some comfy shoes on you will be ready to go. For a day out with friends, a pair of black cigarette pants with block heels, a white shirt tucked inside the pants, and a long denim blazer would just complete the look. Cigarette pants look so good with open toes and high heels. You can also wear a black or any solid color top on cigarette pants if you are going out to party for the night.
One of the most famous looks among the young generation these days is a solid-colored baggy sweater over black cigarette pants with ankle boots. If you style, simply carry a bag or clutch of a much sharper color so that you don't look dull.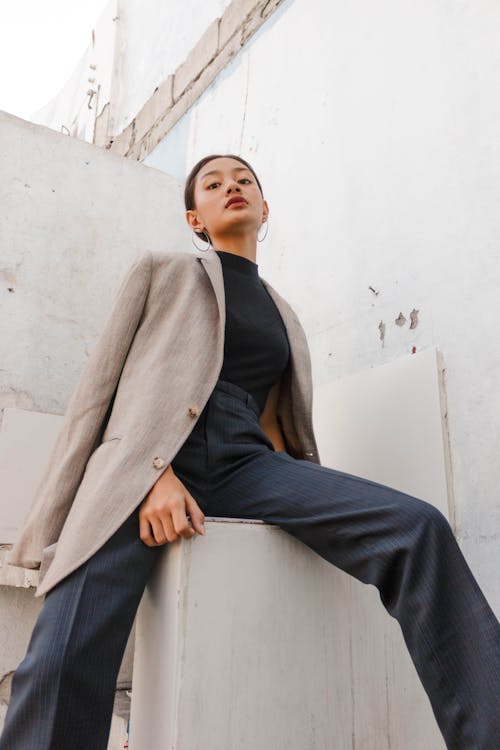 Frequently asked Questions
How many types of pants are there for women?
With time and evolution in the field of fashion and trousers, there are more than 23 types of trousers, pants or basically, you can just say legwear. Some of the common ones include
● Dress pant
● Demin
● Jeans
● Flapper
● Cigarette pants
● Trousers
● Bell bottoms
● Cargo pants
● Peg-leg Pants
● Tights
● Leggings
● Baggy Pants
● Mom Jeans
● Cropped Jeans
What are the most worn colors of cigarette pants?
In this modern era of fashion, the graph of formal wear has gotten quite up. The formal and the most worn colors of cigarette pants are neutral colors. Neutral colors are black, beige, navy blue, gray and all the shades of these colors.
Who was the first woman to wear pants?
Elizbeth Smith Miller was the first woman who wore pants in the 1990s. In the 1980s she was already fighting the odds for women's right to vote.
When was wearing pants for women normalized?
Until the 19s, for a woman, wearing pants was considered taboo. Although in the 1960s, pants gained much popularity, till the mid-20th century women were digesting the idea of wearing pants.
Can I stitch my own cigarette pants?
There are several videos available on youtube telling how to stitch cigarette pants but it is important to know that cigarette pants are to be worn with kurtas or long shirts can be stitched at home. For western wear, you might not find it reasonable to stitch your cigarette pants. However, most of the brands have this custom design and size service which can make a change pants of your desired measurements for you.
What are the other names used for cigarette pants?
In different stores, you might find tight pants, pencil pants, slim fit pants, etc in place of cigarette pants
Do cigarette pants make you look slim?
Yes, wear them the right way and they will make you look slim. They are straight and narrow in shape hence will make your legs look thinner.
How skinny jeans are any different from these pants?
These pants are not body-fit like skinny jeans. They are like hollow cylinders down from the knee. Skinny jeans are way more stretchable than these pants.
Which footwear would look the best with these pants?
It depends on your entire outfit and the occasion. For a formal look, it is always suggested to go with a pair of black high heels or block heels, for a casual daily look, flats or combat boots would do the job well.
Conclusion
Cigarette pants have gained much popularity and are no near dying out. There exist countless different styling dynamics you can try with cigarette pants. One of the biggest perks about cigarette pants is that with just little adjustments you can create a new look. Another good thing is that these pants are not skinny. It has no structure to pron=voke any sort of body shaming. Another major reason behind its popularity especially among young women is that it works for all body types and sizes.