It seems that the HEC ordered to take Exams On-campus instead of Online.
Students did not accept this in any case and started the protest in front of the University in Lahore.
Reason for Protest
Students of the University of Central Punjab (UCP) gathered outside the university campus in Lahore to protest against the administration's decision to hold on-campus exams after a semester that had exclusively online instruction.
Students have been staging protests outside the campus for the last two days in favour of online exams, saying that their classes were also held online as the educational institutions remained closed due to coronavirus pandemic throughout the year.
Others University's Students protest
The protest came in a series of heightened political activism by students all around the country.
Only yesterday, students of the University of Management and Technology (UMT) protested on the same issue outside the campus, which led to all student demands being met.
Similarly, students of National University of Modern Languages (NUML) and PMAS-Agricultural University had led massive protests a week ago.
They also claimed that the university despite failing to complete the syllabus of different courses was insisting on holding these exams.
Police has used to Extensive force
Students also claimed that the police has used extensive force against them and baton-charged the protestors during yesterday's protest at UMT, claims that the police denied.
However, Twitter and other social media platforms were filled with videos of an ambulance moving amidst the crowd and videos of a few unconscious students.
Baton-charged on students
Lahore Police baton-charged and detained dozens of students in a bid to disperse them from outside the University of Central Punjab (UCP), where they were protesting against the latter's decision to conduct on-campus exams.
Hours after their protest, police launched a crackdown against the students to disperse them from outside the campus at Johar Town area of the provincial capital.
In protest the students are not just from UCP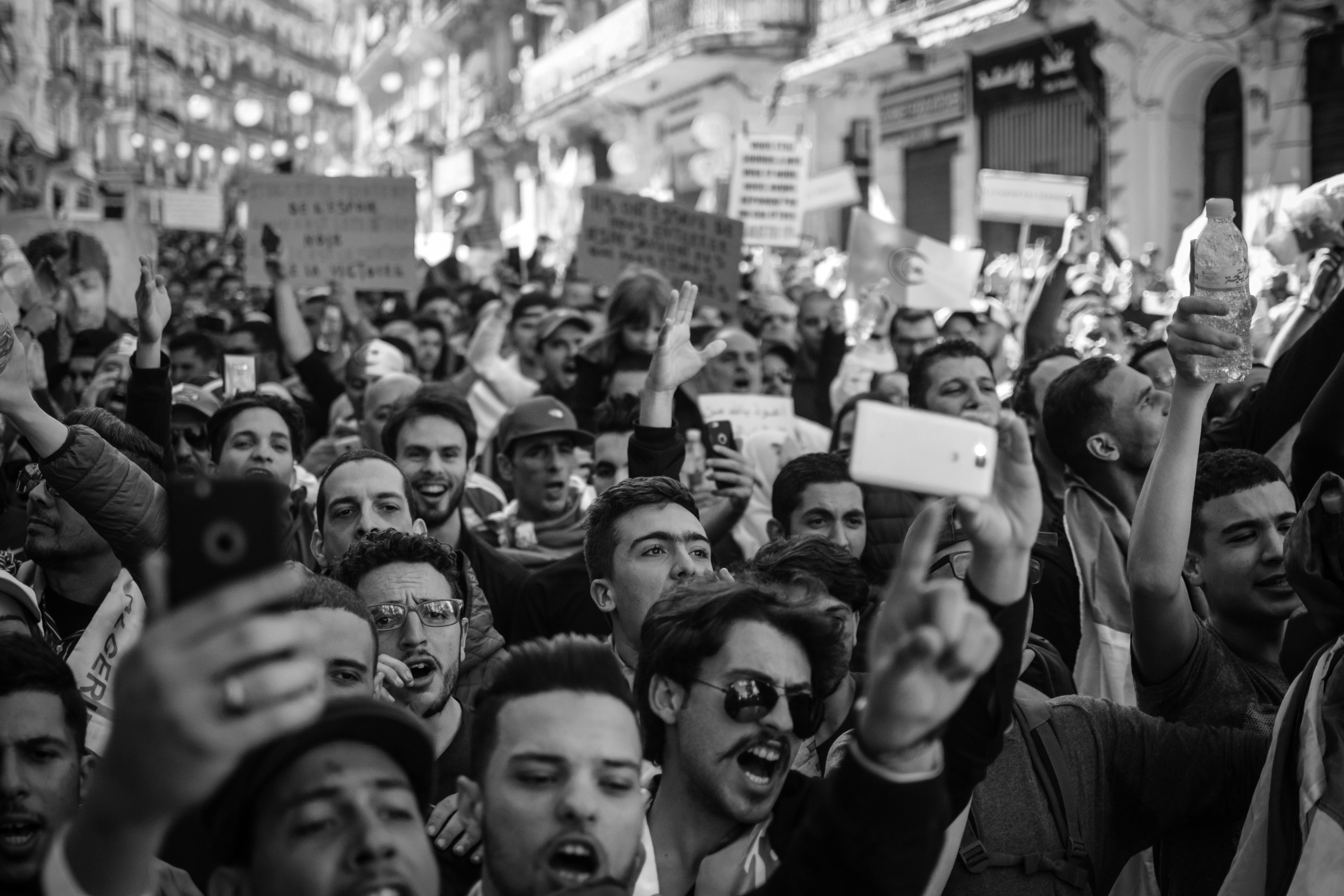 Attendees at the UCP protest included students from other universities such as Government College University (GCU), UMT, amongst others to show solidarity.
Reports of similar incidents started making rounds today as well, soon video evidence of the incident was shared on Twitter.
Videos show the private guards of the university baton-charging, pelting stones and whipping students, while police officers stand at an arm's distance as silent spectators.
According to some student testimonies, a large number of students gathered outside the UCP campus and raised slogans against the administration.
After which the private guards of UCP attacked students.
Try to break down the university gate
In retaliation, the large crowd gathered tried to break down the university's gate and later set it on fire.
The administration stated that the students were illegally trying to enter the university's premises, and the guards tried to stop them from entering.
After the incident, the Punjab Police arrested students en mass and took them away in police vans.
Students Said:
The Correspondent talked to students at the protest, one of the students said, "The same people who own this university also own news channels and the disinformation campaign they have been running against us is despicable.
They want to have on-campus exams during a pandemic, and they will charge people for campus facilities for coming to campus once.
They have taught online all semester but want to mark exams as if everything is normal, so more students repeat courses.
The administration is exploiting us, and yet their privately owned news channels show us as 'gunda-gard anasir'."
Taken students in custody
As of now, the crowd has been dispersed by the police, and students have been taken into custody.
Another student at the scene reported that the police are arresting students from inside Shaukat Khanam Hospital's premises, where students took cover from police violence and arrests. The hospital is 3 minutes away from UCP.
Accept Students Demand
After the day-long protest, when students entered into the campus, the university administration accepted their demands and issued a circular for online exams.
Meanwhile, taking notice of the situation Federal Education Minister Shafqat Mahmood said he has asked the Higher Education Commission (HEC) to check out if the exams can be held online "given special circumstances".
Shafqat Mahmood's Tweet.
"Some university students are demanding that their exams should be held online as they have been studying online.
This is a decision for the universities to make but I have asked HEC to consult VCs (vice chancellors) and see if it is feasible given special circumstances this year," he said in a tweet.
In a follow-up tweet, the minister asked universities to ensure that they have all required technical ability to hold online exams for all students before making any final decision.
"Universities should also assess whether they have the technical ability to conduct exam for ALL students.
No one can be left behind. It is also necessary to ensure that online exam system is not misused to get easy grades.
Preparing good question papers/ assessment is important," he wrote.
Students of Ghazi University
Students of Dera Ghazi Khan's Ghazi University also staged a protest demonstration for the second day, demanding to hold online exams.
The students holding placards and banners gathered outside the varsity campus, chanted slogans against the administration and demanded that their exams be conducted online.
The protest led to traffic congestion in the varsity's vicinity while long queues of vehicles were formed on all sides.
Protest Infront of Governor House
Few days back, a large number of students of various universities across Lahore had staged a demonstration outside the Governor House.
Similar protests are being organised in different cities across the country. Last week, #studentsrejectoncampusexams remained a top trend on Twitter.