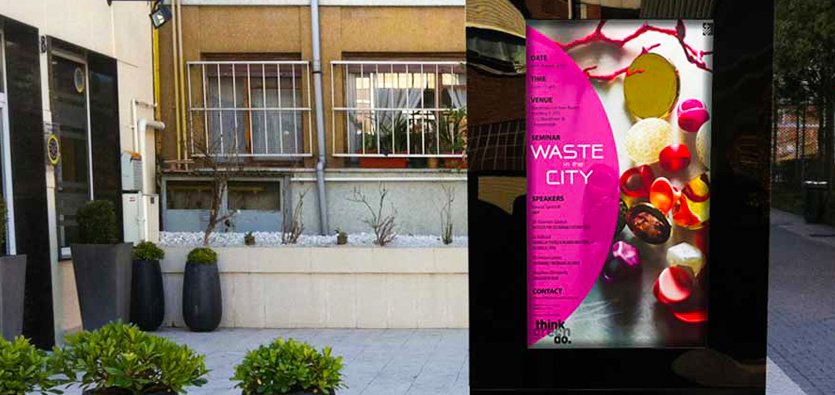 Do you want to make a good first impression on your new customers? Then, it is time to invest in high-quality signage. Your outdoor signage is what everyone notices when they visit your shop or office. Therefore, you must ensure that it is one that will grab the attention of people passing by.
Everyone takes notice of LED lights outside. They are a fantastic way to brand your business. Custom-made lighted signs add extra attraction to your place and can help drive more customers to your business.
Lighted signs are becoming popular among businessmen. Knowing how 3D lighted signs can benefit your business can help drive your businesses sales amongst other things.
Benefits Of Lighted Signs
LED Signs Give A More Professional Outlook
As a business owner, you may want to look more professional and show it to your customers. 3D LED signs are brighter as compared to other options. They display the name of your brand more clearly. Using the right kind of colors and fonts in your LED signs can show your professionalism and care for your customers.
Lighted signs that use LED lights are better as compared to using fluorescent lights or neon lights. LED lights last longer and consume less electrical energy. Therefore, it can be a cheap way to better publicize your brand.
3D Lighted Signs Look More Attractive
brands visibility. Thus, improving the visibility and discoverability of your brand.
3D Signs Are More Cost-Effective
3D signs are cost-effective. You won't have to spend more money on extra lighting effects. Most 3D signages use LED lights that are energy-efficient and reduce utility bills. LED lights don't produce extra heat like other regular bulbs.
Moreover, investing in other forms of brand advertisement options would prove to be not as effective.
They Give More Versatility
3D signages provide limitless possibilities for narrowly tailored branding. You can create custom designs out of them and even use the same color for the font and background. 3D signages often look good in any color. You can create different combinations of font size, colors, and styles.
Giving you more versatility when it comes to their design, you can also use backlit lights or shadows to give a different and more attractive effect.
Low Maintenance Cost
LED lights last longer than regular bulbs. They have a lifespan of about 50,000 hours and have low maintenance costs. This is because most of them are designed to withstand harsh weather conditions.
Because LED lights last longer than bulbs, you won't have to worry about their replacement often. This can help you save money from spending on those bulbs for marketing your business.
Types Of Businesses That Use 3D Signages
3D signages can be used anywhere that requires branding or naming a business such as:
Corporate logos
Corporate names
Expo signs
Restaurants or cafes
Hospitals
Outdoor events
Large venues
Universities or schools
Home address
Is It A Good Idea to Invest In 3D Lighted Signage?
The above-mentioned benefits should be enough to convince anyone that it is a good idea to invest in 3D signage. You may feel overwhelmed upon looking at different signage options as there are so many possibilities. Asking for some help from a professional signage shop to help you design your signage as you want it to be can help ease the process making it less overwhelming. Your signage designer can help you narrow down your options by showing you only the best options suitable for your business.
3D lighted signages are more durable as compared to other options. They are energy efficient. The initial cost may appear to be higher, but they will reward you in the long run. 3D lighted signs will improve your business' discoverability, helping your store be visible from a distance. Thus, it is a wise idea to invest in 3D lighted signage.
3D lighted signs for brand names look more attractive as compared to regular ones. It turns the heads of every passerby. People will get to know about your brand through your lighted sign when they see its name. Imagine putting up a regular sign and not getting noticed by anyone. How will your customers get to know about you? How will you create your own identity among your competitors?
Furthermore, 3D lighted signs have eye-catching lights that are much brighter than other signage. This helps you stand out from the rest of the crowd, thus improving your overall