Knowledge is power as we all know and so having the right information about the brand you choose for your car tyres is a necessity. Anyway making this choice is not without risk, so why not do a little research about the manufacturer and not just go by what others say. This shall help your trust to grow stronger.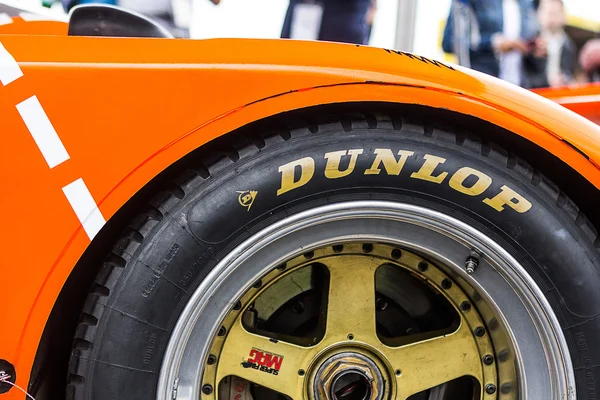 Among the most famous names in the tyre manufacturing industry rests the name of Dunlop Tyres. It is not without a reason as it takes a lot to reach that height in such a highly competitive market. But even if you know that it is reliable, do you know the true principle of the company and what is their motto? Maybe not, and it is a widespread phenomenon. So, let us know about Dunlop Tyres from its inception.
Choosing the right tyres is not just about following the tyre size guide or matching requirements of the car properly; it also includes choosing quality over anything. The brand one chooses needs to have products of high quality to match your standard vehicle and endure all odds. The goal of Dunlop tyres is something similar to this as they believe in providing better driving as well as riding experience. But have they been successful at it and if yes then how? Several questions pop up in our mind and so let us find all the answers today.
What was the start like?
We hear stories about different renowned tyre manufacturers, and mostly they start by making bicycle tyres or from a rubber making factory. But the beginning of Dunlop tyres was a little out of the line from the rest. One day the original owner of the company after whom it was named, John Boyd Dunlop found his little son riding a tricycle with much discomfort. He analysed the issue that the rubber tyres of the tricycle were too solid and it was also restraining the speed of it. To fix the problem he started working on those tyres. He wrapped the wheels with thin sheets of rubber and after glueing it together pumped air into each of them using a football pump. This is how the first invention of pneumatic tyres also came into existence. This made them better in handling, speed and comfort.
With this invention within a year Dunlop received recognition in the two-wheeler racing debut, and it also won several series of bicycle races. Naturally, the role of Dunlop tyres in making history of motorsports is enormous. Soon he also attained the patent of pneumatic tyres and founded Dunlop Pneumatic Tyre Company Ltd. in 1890 for producing more such innovative car Tyres online and commercialise them.
The first tyre plant was founded in Dublin, Ireland, and then after the next three years of successful production, the company grew more and established its first tyre factory in Hanau of Germany. The growth of the company was steady, and by the year 1895 it also started selling tyres in France and Canada; in Australia and the US the company planted its manufacturing units and went on with its production without any restraint.
Finally with a massive increase in demand for these tyres Dunlop tyres were shifted to Birmingham of England. Here about 400 acres of land was bought by Dunlop and made into its manufacturing facility which is now famous as Fort Dunlop. It did not stop there as in 1910 the company took over 50000 acres for rubber plantation. Even it spread to Japan by 1913. The journey of Dunlop tyres was speedy but steady, and it became the first-ever global multinational as they manufactured and sold tyres throughout the globe. So now it shall be easier to understand why the majority prefer Dunlop over anything else.