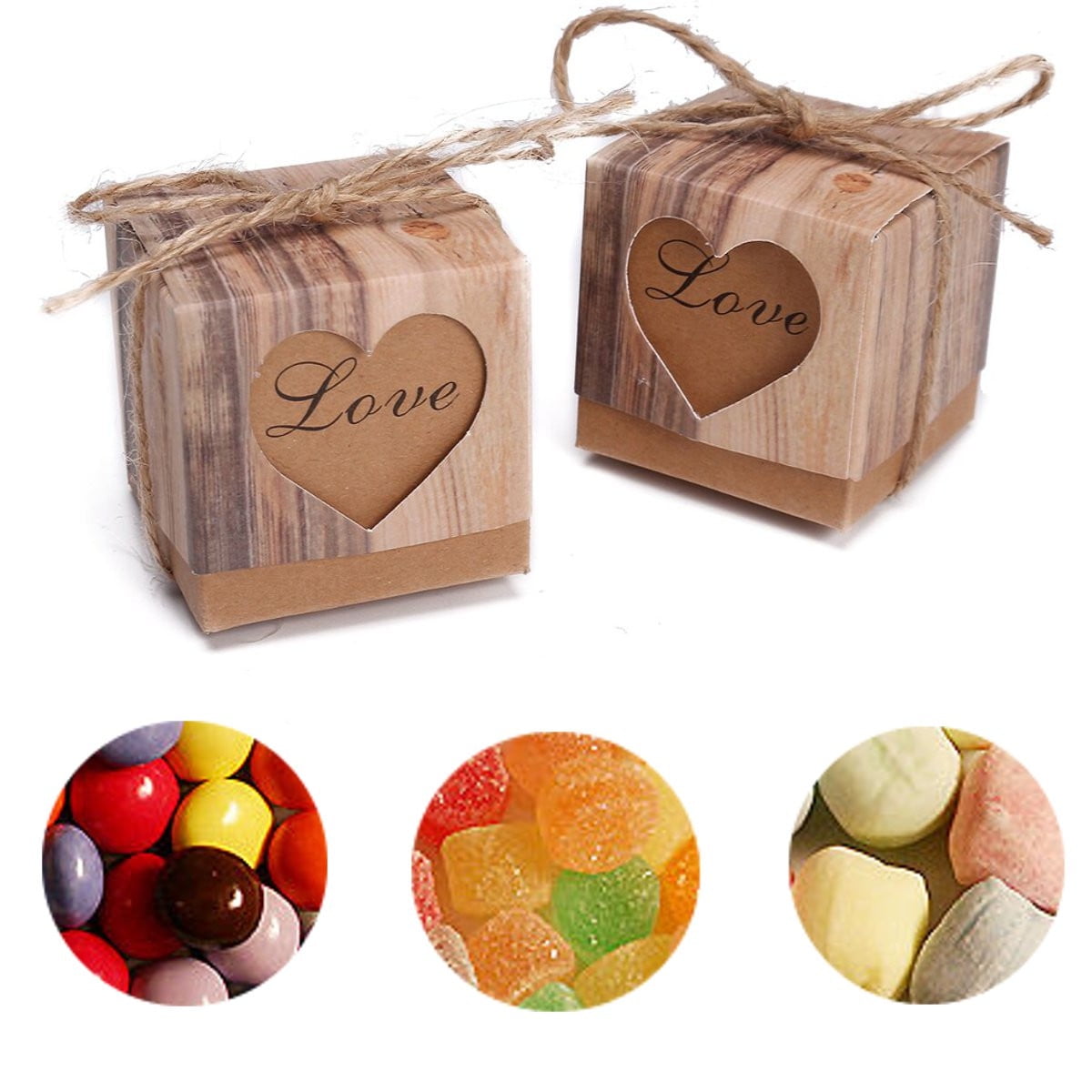 The candy business is an extremely competitive one with many brands presenting unique flavored candies. There are many customers for this product including toddlers, kids, teenagers, adults, retirees. Therefore, many businesses focus on creating the best candy which can increase profits. If you want your candy to get recognized you must create a unique and strong candy box that will help increase sales.
The following are some points to keep in mind when designing candy packaging so that something amazing can be created.
Keep Candy Fresh
The boxes should be made in such a way that they keep the candy fresh and increase their shelf life. Some candy products like chocolate can melt and these need to be kept in a box that will not cause this to happen. If harm occurs to the candy it will result in a bad impression being created of your brand. If you want to get packaging suited to candy, you have to concentrate on the material used to make the box. Choose cardboard, corrugated cardboard, and Kraft. These will allow the candy to be kept in something strong as well. You also need to select material that will not impact the candy with chemicals and other stuff that will make the candy dangerous to eat. Therefore, the right material is essential here.
Show The Candy as Being Good
Adults do not prefer buying candy for kids due to the huge amounts of sugar that it contains. But still, kids force parents to get it. You need to encourage parents to choose your candy. For this, you will have to focus on the design and what to include in the candy packaging. No doubt, the quality, and taste of the product have to be good but people will be drawn towards it by noticing its packaging. If the candy contains any health benefits like less sugar state this fact clearly on the box. If only a small amount needs to be consumed tell it. On the boxes, you can include helpful information about the correct amount of sugar and candy that a child can consume in a single day. By providing details like this, you can increase the loyalty of customers and show them that you care for their health.
Design according to the occasion
Candy is given and also consumed when there is something happy. It can be given at a birthday party, wedding, etc. According to the function, you should design the packaging. For instance, wedding candy boxes can be made to look chic, sleek, and elegant. If the theme is something fun for the wedding then make the boxes like this so they connect with everything. Halloween is another instance where candy is popular. When this occasion approaches it is a good idea to make packaging according to this. You can have special packaging for this time with images of spiders, tombstones, skeletons, ghosts, witches, etc. printed on the box. Orange and black are colors of Halloween and these can be used. Personalized and customized packaging suited to the occasion is preferred more than a simple one. It is fun and different.
Make the packaging for the consumer
The packaging must be perfect for the consumer. They must be drawn towards it. It must be easy to handle like open, close, etc. Make it simple so that people will not get confused. Research your customer base and according to that make the boxes. If your candy is mostly for kids then it is better to choose bright colors and cartoon characters to be printed on the boxes. The boxes should be easy to open by kids as well. They must be simple to carry as well. You can have small candy boxes over here that are not too heavy as well. Kids like eating candy when playing and it must be easy for them to hold the box.
If the product is mostly for adults then choose elegant packaging with soft colors. It should be easy to open also. It is important that the product not be mistaken due to its design.
All about the product
Another design detail that is essential when it comes to candy boxes wholesale is to include information about the product. You have to tell nutritional information, ingredients, expiry date, net weight, quantity present, health warnings, etc. You should add a company logo so that customers know about your brand and its products. The logo should be short and prominent. The font that all these details must be in should be readable. Do not include too much writing as people will not read it.
Show the candy
Some candy gets brought because it looks delicious and has bright and wonderful colors. You need to show candy like this with the help of window candy boxes. The window can be of any shape and show the scrumptious product. The printing on the box can connect with the colorful and attractive looking candy within. Some customers will prefer buying the candy that they can see as they will be more confident in knowing how the item looks.
Wrapping Up
To make it fun and unique you can have a unique shaped window that shows the candy. Focus on making the product and graphics on the box intermingle. The above are some design features that you can remember when creating sweet boxes. The box must look wonderful and stand out so that the product can look more amazing. Imagine your merchandise on a retail shelf or wherever it is being displayed. Think about what will make it stand out and be chosen rather than the competition next to it. If there are any bonuses such as "free ticket inside to a movie" include this as it encourages people to buy the product. Focus on your customer base so that you can create something that they will be drawn towards.