what is auto insurance gap coverage: Gap auto insurance is specifically used on new and used small vehicles (cars and trucks) and heavy vehicles. a few financing businesses and hire contracts require it.GAP Insurance also termed as GUARANTEED ASSET PROTECTION INSURANCE. It was established in North American financial industry. It protects the borrower if the car is totaled by the paying the remaining difference b/w the actual cash value of a vehicle and still owed on the financing.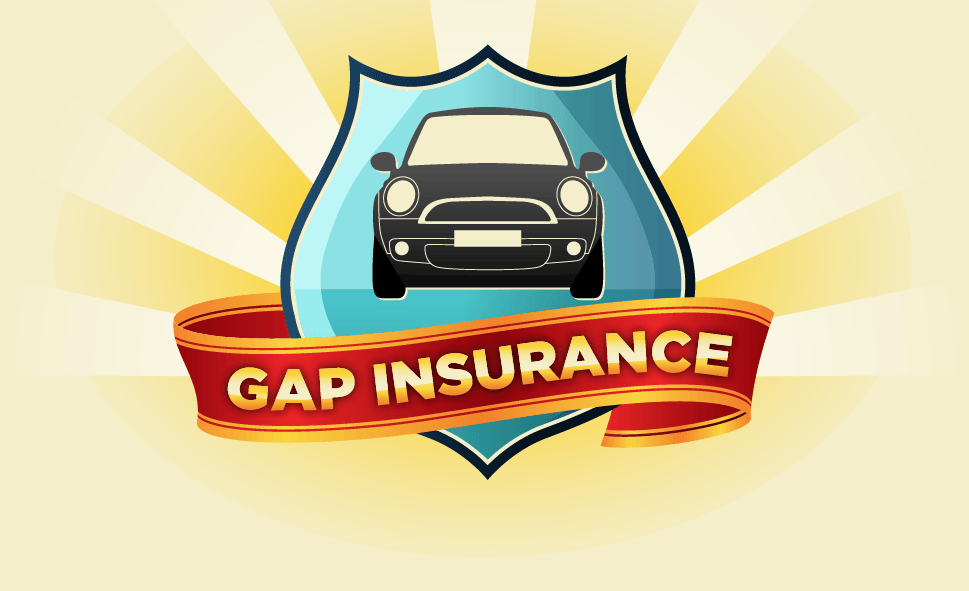 Types of getting GAP coverage
GAP covers mainly used on a new and old vehicle such as cars and trucks.
GAP insurance also covers the amount on a loan that is the difference b/w the amount owed and the amount covered by another insurance policy.
Some GAP policies also cover deductible.
Two types of getting GAP coverage
An insurance policy sold by broker .
A waiver agreement sold by a finance and insurance Manager.
The first is regulated by insurance industry and the second is unregulated. In either case coverage is usually the same and sold as a soft product through the car dealership .
HOW DOES GAP INSURANCE WORKS ?
Lets take an example you bought a brand new car for 25,000$ . you still owe $20,000 on your auto loan when the car is totaled in a covered collision. Your collision coverage would pay your lender up to the totaled car depreciated value- say its worth $19,000.
If you don't have GAP insurance , you would have to $1000 out of your pocket to settle auto loan on totaled car.
If you have GAP insurance, your insurer would help pay $1000.
Keep in mind that , in the above example, the car insurance goes fully to your auto lendet to pay off a car that's no longer able to drive .
FAQ'S
CAN YOU GET GAP INSURANCE AFTER YOU BUY A CAR ?
YES, you may be able to get a gap insurance after you buy a car, depending on the model year of the vehicle . Many insurers offer gap insurance as part of a car policy.
Some insurers may require a vehicle to be a brand new in order for you get gap insurance . that's mean
That you are the original owner of vehicle
The vehicle is not older than 2 to 3 model years .
Check your insurer first that what are his requirements
Is Gap insurance worth it
Before buying Gap insurance you have to know about this type of coverage because this type of coverage may only be available if you are leasing or financing a new vehicle. Then, think about how much you owe on your vehicle loan verses the value of your car.
You need gap insurance in following situations
1- If you made <20% down payment on your vehicle.
2- If your auto loan 60 months or longer
3- If you are leasing a vehicle
When you need GAP insurance
Gap coverage may apply if you are in stress on your auto loan when your vehicle is stolen or totaled. Totaled means when repair costs is increasing than the value of the vehicle.
Car insurance can cover some or all the following :
• The insured celebration (scientific bills)
• property harm as a result of the insured
• The insured vehicle (physical harm)
• 1/3 parties (car and people, belongings harm and bodily injury)
• 0.33 celebration, fireplace and theft
In a few jurisdictions coverage for accidents to individuals riding within the insured vehicle is to be had with out regard to fault in the car accident (No Fault car coverage)
• The fee to lease a vehicle if yours is damaged.
• The value to tow your vehicle to a restore facility.
• injuries concerning uninsured motorists.
Summary

Gap coverage on a car covers damages which can be insured by your fashionable vehicle coverage, a few examples consist of.6

• robbery
• hearth
• Vandalism
• injuries
• Flood
• tornado
• typhoon
It might be beneficial for you if…
GAP insurance can be really worth buying for a few motives .Right here we list the main ones…
You need a modern car
If you're lifeless set on getting a brand spanking new vehicle if yours is written off you could don't forget gap coverage. For example, in case you pay £30,000 for a new vehicle and 15 months later it's written off your vehicle insurer pays out £18,000 (what it is worth at the time).
If you're no longer happy with the decrease quantity – even though it truly is sufficient to offer you with a like-for-like replacement automobile – gap insurance may be well worth it.
You owe money to a car finance business enterprise
If you have taken out finance to shop for the automobile – eg, a non-public mortgage – you may find GAP insurance useful. That is because if you've sold a car this manner and it's written off or stolen, despite the fact that your car insurer will pay out the price it's worth at the time, you are nonetheless left paying off the value it was while you first bought it.
Conclusion
From all of above scenario of auto insurance gap coverage we conclude Gap auto insurance can offer a way to pay off the outstanding financing on your car, which means that if your car is stolen or damaged beyond repair you need not continue to make payments on it.
Faster your car loses value, the less your insurance company will pay a total loss after the incident, compared to what you paid for it. Gap insurance means you will get more back
PEOPLE ALSO ASK FOR