When purchasing any vehicle, one of the responsibilities that come with that is in maintaining the overall Runnings of your car (both inside and out) and ensuring general upkeeps are kept in check.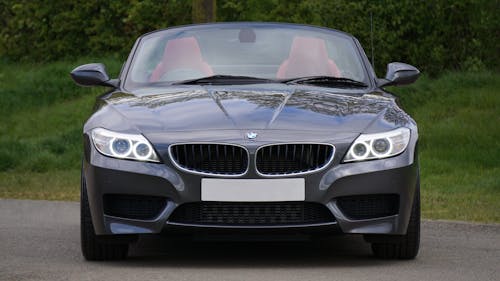 With everyday life, unexpected incidents can happen at the drop of a hat, including the need to replace parts of your motor vehicle, for whatever your given reason.
When it comes to a luxury brand such as BMW, it's especially important to take great care of your car, and that includes being guided in the right direction of doing so. If you find yourself needing to replace your BMW's parts, there are in fact a few options worth considering other than heading straight to nearest your BMW dealership.
This is not to say there's anything wrong in doing so, but it doesn't harm to learn about some of the other alternatives out there, especially during these crazy times due to the worldwide pandemic. -
Let's investigate further.
Where to find BMW Spares?
You've got the option of going directly to your registered BMW dealership and here your car will be serviced and parts replaced with original BMW ones for any repairs needed.
If you cannot afford the brand's hefty expenses, you can actually find original BMW parts (both new and used), as well as spares that are not BMW qualified, but they fit the car and work, other than a registered BMW trader.
Know your BMW Spares
When it comes to buying BMW spares it pays to know the difference between the different types of spares out there. Remember, a brand like BMW often tailor-make parts to suit each specific model and so seeking out original second-hand BMW spares might be the better option. When it comes to a car like BMW, you don't want to muck around.
Hey, if it's not brand new, at least it's brand-specific. With today's technological advancements, you may also find spares that are so close to the original you'll find it difficult to tell them apart.
But let's first take a look at a comparison of the two and you can make the decision for yourself thereafter.
Advantages of Buying OEM Spares i.e. Original Spares
For starters, OEM stands for Original Equipment Manufacturer and if you purchase any products sold as OEM, or OES (Original Equipment Supplier), you can rest assured in knowing that these are authentic, original BMW spares that are produced by and for BMW.
These products come straight from Authorised BMW manufacturers, so if you're hesitant in putting fake/arbitrary spares into your vehicle, there's no need to sweat.
Let's take a look at some other advantages of purchasing BMW OEM spares…
Genuine, BMW OEM spares come with a warranty
Sometimes cars that are written off are barely new, and not all of the parts get damaged. These parts are used as spares, and are, of course, the original, and thus the brand's warranty is still applicable.
BMW parts are designed to fit specific vehicle models
When any BMW car is first designed and manufactured, the parts that make up the vehicle are in fact tailor-designed to fit the exact interiors and inner workings of that specific model.
Although you can find replica parts, for a luxury brand such as BMW, you may just want to stick to original spares only.
Do you own a Vintage-Model BMW?
If you own an older model, it may be more beneficial to keep an already elderly car in great shape by only using original parts.
Any disadvantages? The brand is expensive to maintain, but I'm sure you already knew that when purchasing the car.
Advantages of Buying Aftermarket Spares i.e. Replica Spares
Aftermarket Spares refer to spares that are manufactured once the vehicle is on the market and are suited for a specific model such as BMW. However, they are of course not the original spares and parts.
What are some of the advantages of buying Aftermarket BMW Spares Durban?
These spare are widely available
Relative now so more than ever, thanks to the worldwide pandemic, Covid-19 has slowed down import timings everywhere, and if you desperately require BMW spares and cannot afford to wait a month, or you can't find the original spare, you might just have to opt for an Aftermarket Spare.
Technology means Advancements
Sometimes you'll find that Aftermarket Spares tend to work better than the original, doubly-true for older models. Think about a comparison of technological advancements between the years 1960 and 2021…
Aftermarket Spares are cheaper than OEM Spares
Naturally, seeing as these are not the original BMW parts, they are produced and sold at a marginally cheaper price. This is an important one to consider with a vehicle brand such as BMW who are known for their expensive prices to begin with.
Conclusion
There are a number of BMW Spares Durban services around and if you're looking for spares, it's important to know the difference and increase your purchasing power and knowledge.