Here Texas Staged Homes presents many frequently asked staging questions.
Do you own inventory?
Try and find a stager that purchases what they need for home staging from wholesale vendors (since they provide better prices for the products). This is important as stagers who don't have their own inventory will buy furniture that comes from pricier rental furniture or retail.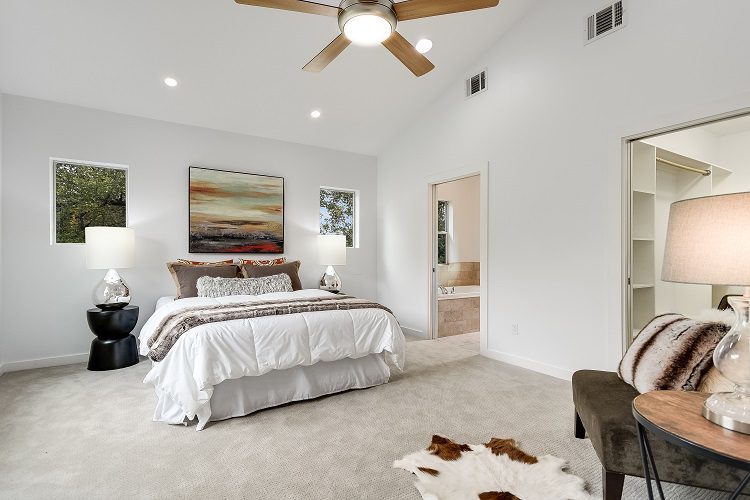 Are you a trained interior designer?
A lot of stagers have only taken a class online and market themselves as such. There are different levels of staging, just like there are different levels of dining establishments: fast food, fine dining and somewhere in between. Check out pictures and staging projects to help you understand what exactly it is you're signing up for. This way, you won't have receive any unpleasant surprises later. Many homes staged by budget stagers undergo restaging after the agent and owner realize that bargain staging is unsuitable for keeping up the property's value; it may even lower the price of the home.
A good home staging in Austin will provide a tour of their warehouse, so you can inspect their inventory and operations before signing any paperwork. Stagers who are also interior designers are your best bet. They will get your home magazine-ready so it stands out above all other properties (in its price range) on the market.
Should the kitchen and bathrooms be staged?
Some stagers do, and some stagers don't beautify the kitchen and bathrooms. The least they may do is put a potted plant in the kitchen and consider it staged. The kitchen is one of the most important areas in a home, so good stagers will ensure that a lot of attention is given it, just like to other rooms in the house. Bathrooms are also important to stage. Otherwise, they may not appeal to buyers. Make sure that the company you chose stages the kitchen and bathrooms on a property.
Do you coordinate the décor, style and color throughout the home?
A lot of stagers don't coordinate style, color, and the décor in a home. Instead, they make use of a random style and different colors, so there is a disconnect and inconsistency flowing about the house. The property has to look pulled together, like a model home. Ask your home's potential stager and make sure the results they produce are more than acceptable.
Do you coordinate the staging with the architectural style of the house?
Your stager must place the right furnishings according to your home's design and which is aligned with the style, finishing, and price point you are trying to achieve for the house. Stagers will have sales statistics and awards in understanding the psychographics of staging each home so that it appeals to the various buyers looking to purchase one.
How many houseful a of staging do you have in your inventory and how many houses do you stage per month?
Be aware of such numbers will help you understand the experience has and the amount of business a stager rakes in. At any time, a full-time staging company will have a customer service department, moving trucks, in-house delivery teams, and a stock inventory for over 150 homes. One or two project-based stagers may not possess the experience or inventory your clients deserve for their property and homes.
Do you have electronic lockbox access through the local board of realtors?
No? Then someone will have to meet the stagers to allow them access into and out of the home. Some stagers have agents or affiliations with staff through electronic access to make access easier for clientele.
Do you take credit cards or accept ACH?
Certain stagers do, others do not accept credit cards and/or ACH. As a seller or an agent, you may have to send them a bank draft, instead. An established staging business will take credit cards or ACH transfers through a secure network.
Do you have liability and workman's compensation insurance?
A legal requirement, only certain stagers have liability and workers comp insurance due to how expensive they are. However, you or your client have invested a lot on the properties, so it's important to make sure whoever is working on them has an adequate insurance policy (at least $1 million). Using a vendor without insurance is similar to using an agent without errors and omissions insurance.
Without workman's compensation, agents and property owners can be held liable if someone is injured on the property, or if it sustains damage. Ensure that the staging company you choose is covered by workmen's comp and liability insurance, and request proof of them.
Are you affiliated with and have you been recognized by staging industry organizations for excellence in your work?
Top real estate associations such as the Real Estate Staging Association (RESA) or the Home Staging & Redesign Association (HSRA) will hold the best staging companies to the highest standards of ethics, business and integrity.